Anime & Manga: Global Reactions – Top 13 Favorites and 5 Japanese Cultural Experiences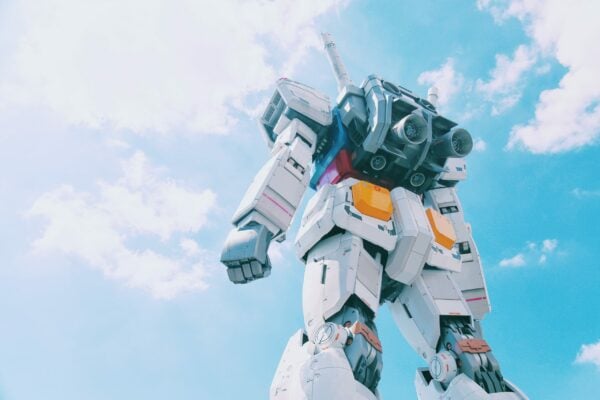 For foreigners interested in Japan, you often see people who say, "I love Japanese manga and anime!" I love Japanese manga and anime!
Many people have come to know and love Japan through anime and manga, and from this point of view, we can see the global influence of Japanese anime and manga.
In this article, we will discuss "Why are Japanese anime and manga so popular overseas? This article will provide a guide to "Why are Japanese anime and manga so popular overseas?" along with information on some of the milestone works, current popular works, and recommended Japanese cultural experiences for foreign anime and manga lovers.
Why are Japanese anime and manga so popular overseas?
I am Japanese, but I am not familiar with Japanese anime and manga, so I am always embarrassed when foreigners ask me about them…
What is the current status of Japanimation overseas?
I want to know about the golden Japanese anime/manga that have influenced the world.
I want to know about Japanese cultural experiences that foreigners who love Japanese anime and manga can enjoy!
We will be focusing on the following topics.
Please read to the end to learn more about anime and manga, and have a great time with other Japanese otaku!
Why are Japanese anime and manga so popular abroad?
The World of Japanese Manga for Adults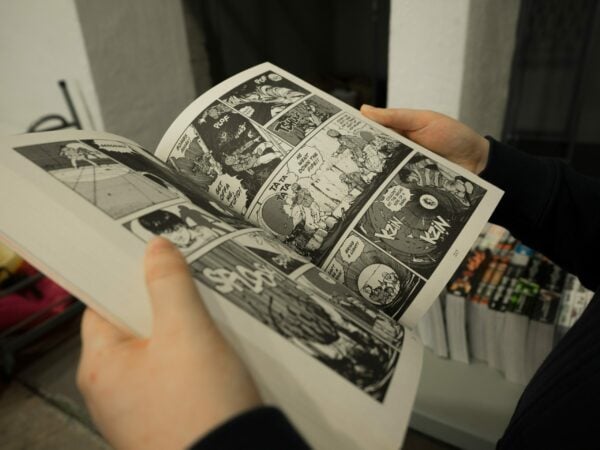 Japanese anime and manga works are enjoyed by teenagers and adults alike.
This is because Japanese anime and manga works have incredibly rich stories and world settings, and many of them are of such high quality that they are not inferior to novels or movies.
Most of the conventional foreign anime and manga works have been content for children, with simple plots and conventional world settings, so the depth of Japanese works has spread throughout the world as content that can be fully enjoyed by adults.
And with unique character designs and highly original animation techniques, many of these works are memorable and shocking.
The secret of their popularity is that many people who loved anime and manga as children continue to cherish and read them even after they have grown up, and once they are captivated by them, they can enjoy them for a long time.
It is said that the rhythm at which Japanese anime and manga are produced cannot be duplicated in any other country.
With the extremely fast pace at which blockbusters are released every year, there is no end to the number of people who continue to be captivated by anime and manga.
Popularity among teenagers abroad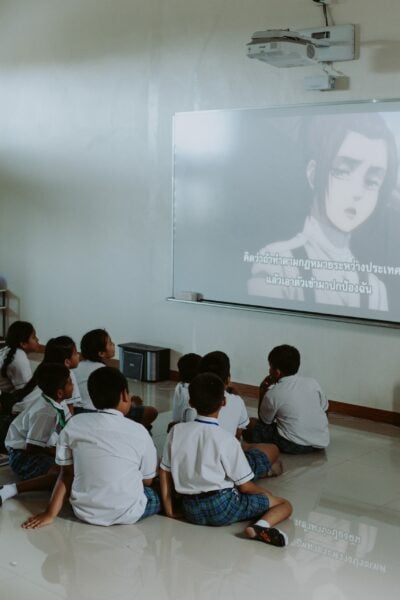 Animation produced in most foreign countries tends to be slow and gentle in content, with animation = works for infants and children being the mainstream.
Most Japanese animated works are characterized by deep themes, a sense of thought and a rich worldview.
Although it was not common to value anime and manga as something for children to enjoy, with the advent of Japanimation and manga, there has been a gradual increase in awareness that these contents can be enjoyed by adults as well.
Against this backdrop, anime and manga have built an important status, value, and market in Japanese society, and have evolved into a culture that adults can also fully accept and enjoy.
Therefore, the content is enjoyable enough for both teenagers and adults, and Japan is characterized by a larger population of people who enjoy anime and manga regardless of age than in other countries.
Many teenagers around the world who encounter intense Japanese works during their character-building years in their early teens abound, and there are many adults who say they have been influenced by manga.
This is due to the fact that most Western children's exposure to manga is in the manga section of libraries, where most children enjoy the manga in the children's section because there is a difference in the works that can be borrowed with a children's card and an adult's card.
The process of restricting media that are not appropriate for children until elementary school is common overseas, and because filters can be put on divices, those who grew up in homes that "do not want to show Japanese works" are often the first to see Japanese works when they become teenagers.
Therefore, unlike Japanese people who grow up watching Japanese anime and manga from elementary school or kindergarten, many of them first became hooked on Japanese anime and manga in junior high and high school, and have remained fans ever since, even as adults.
Of course, the same trend can be seen in Japan as well, but even today, it is mainly teenagers overseas who are attracted to the unique world of Japanese anime and manga.
What is a critical perspective from abroad?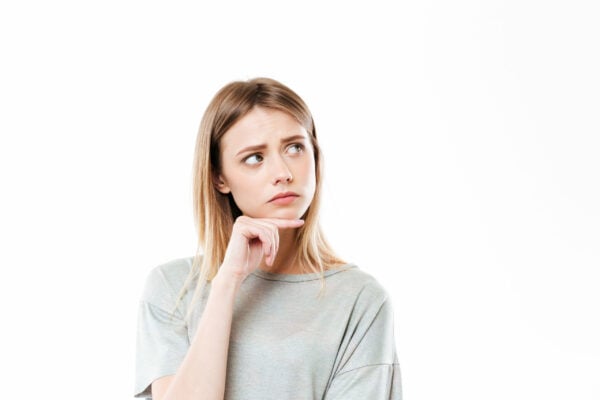 Are anime and manga popular worldwide and "accepted by all men and women, young and old?" I would say that it is not yet as far as I would like to go.
When Japanimation was introduced to foreign countries in the 70s and 80s, foreign adults did not yet know what kind of content Japanese anime and manga were, and they were not as strict as they are now, saying "It's anime, so it must be suitable for children.
Therefore, many Japanese works were aired without much filtering for violence and eroticism, which caused a great deal of controversy and negativity in many countries at the time.
Because of this history, parents and broadcasters have been very strict in restricting the viewing of any kind of works to young children and elementary school children.
This is because many foreigners have a strong aversion to the violence and cruelty contained in Japanese anime and manga, as well as to the images of child sexuality that are created by the misogynistic nature of the works and the childlike faces of the characters.
In foreign countries, the target age range for media works is set quite strictly, and it is a fact that many families avoid showing even those works that are popular in Japan to children of elementary school age and younger because of the cruelty of the content.
Once children enter the teenage years, they become more focused on the world they want to see and know, so fewer families restrict them that strictly, but there are still many parents who raise their eyebrows.
Subcultural influences generated by manga and anime
What is Japanimation?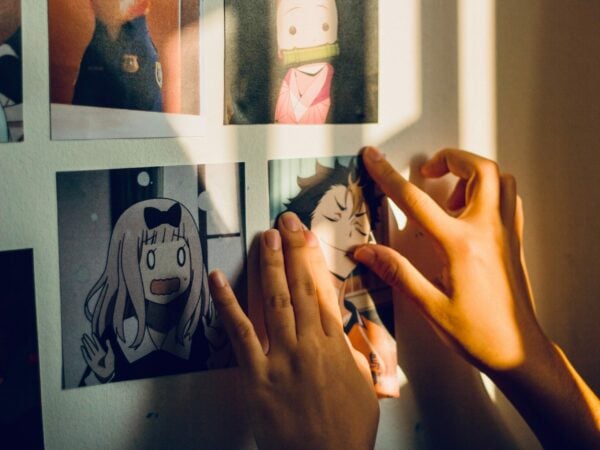 A coined term combining the words Japan and animation, one Japanimation refers to animation made in Japan.
Japanimation peaked in the 1990s and has been used by cultural critics and newspaper articles around the world, especially in the West.
Japanese animation is not only a traditional animation for children, but has developed its own unique style with deep story structure and advanced animation techniques. This was the part that differed greatly from conventional animation produced in other countries.
In 1997, the Council for the Promotion of Cultural Policy announced in its report "On the Promotion of New Media Arts for the 21st Century" that Japanese animation "has come to be called 'Japanimation' and is highly regarded throughout the world.
However, contrary to this statement, in the 2000s, the term "Japanimation" gradually fell out of use.
The reasons for this are the background that the general awareness of Japanese animation spread much wider due to the worldwide success of Pokemon in 1998, and the global change in the form of TV broadcasting with Netflix and other services.
As a result, the traditional image of hard-core Japanimation, with its brutality and eroticism, was removed, and at the same time, many works influenced by Japanimation were released in other countries as well.
Today, the term "Japanimation" itself is not used much overseas, and Japanese animation has settled on the word "anime.
Despite this background, the popularity of Japanese anime and manga is accelerating as new productions and reruns of popular works from the past are broadcast daily on Netflix and other media.
Japanese anime is consistently ranked in the top 10 most watched anime in the world, and manga sales are second to none in the market for other publications, just like in Japan.
Cosplayers and Otaku Culture Surging Worldwide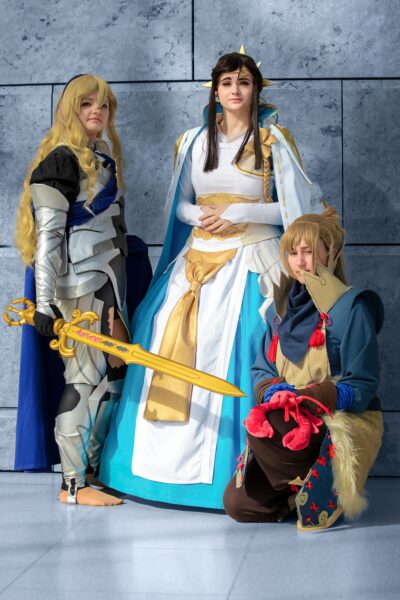 Cosplay allows anime, manga and video game fans to dress up as their characters and express themselves freely to anyone with their whole body. Japan's fetishistic character designs and deep worldviews have always been a source of excitement for fans around the world.
Following karaoke, the fun of being able to express oneself to the fullest extent of one's heart's content has spread beyond national borders.
Especially in the late 1990s, Japanimation and manga were at their best and popular around the world, and the number of cosplayers and other people enjoying them around the world increased, and the Cool Japan policy also began around this time.
Many of today's millennials, who were teenagers around the 2000s, have such a deep respect for Japanese animation and manga that they have tattoos of their favorite anime and manga characters on their bodies.
Today, cosplayers' festivals are held not only in Japan but also around the world.
The number of followers of popular international cosplayers on Instagram and other social media exceeds 5 million, which is a testament to their popularity.
OTAKU is a globally accepted word in Japanese, with the same meaning as in Japan, but it is used to honor those who especially love Japanimation and manga more than geek.
Anime and Manga Abroad Today: Possibilities for the Next International Development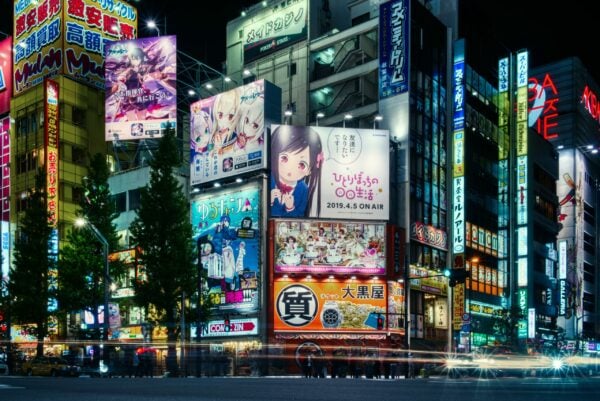 Anime and manga are said to be uniquely flexible cultural content that expresses the identities and social issues of all nations and allows readers to think and imagine freely.
Currently, the mainstream of Asian culture tends to shift from Japan to Korea due to the global popularity of K-pop, but the number of fans of Japanese anime and manga continues to grow unabated, and bookstores still feature a large section of Japanese manga.
And with the background that anime and manga have been spreading around the world since the 1970s, each country now produces its own anime and manga overseas.
Although not so common in Japan, artists from each country are creating works that incorporate their own identity and fantasy within their own country, using the influences and techniques of Japanese anime and manga.
The fantasies that emerge from the everyday life of each country seem to capture the hearts of teenagers in those countries.
Thus, it is said that anime and manga are not unique to Japan, but have entered a new phase, being produced in many countries.
Recommended external article: BBC News, June 15, 2019 Is the world seeing Japan through manga?
Eight milestones in anime and manga that have influenced the world
This section introduces some of Japan's milestone works that have had a strong global influence in various fields.
Essential knowledge for any conversation with a foreigner who likes anime/manga!
AKIRA 
A Japanese animation masterpiece that triggered the translation of Japanese manga around the world and unleashed the power of Japanimation on the world.
The Japanese manga by Katsuhiro Otomo and the animated films and games based on it, though produced in the 1980s, show no sign of abating in popularity today.
This science fiction manga depicts a near-future city and its post-collapse world, with military and anti-government forces fighting over a supernatural being. Animated films have also been screened around the world, impressing overseas audiences with the power of Japanimation.
It is said to have created the first generation of otaku overseas and continues to have a profound influence on the world of subcultures and fashion.
amazon.com : AKIRA Comic Complete 6-volume set
Ghost in the Shell 
Manga and anime work by Shirow Masamune. A milestone in near-future science fiction animation.
It has continued to exert an enormous influence on culture around the world, including strong influences on the global blockbuster movies "The Matrix" and "Avatar.
Since the original manga, it has been developed into numerous media such as anime, movies, and live-action films, and in recent years, the Netflix series "Ghost in the Shell: SAC_2045" has been aired and is loved around the world.
Neon Genesis Evangelion
Created by GAINAX Hideaki Anno, "Neon Genesis Evangelion" is an original Japanese animated television series produced by GAINAX.
As in Japan, the movie "Shin Evangelion" was released overseas in 2022, once again enthralling fans around the world.
DRAGONBALL Series
Dragon Ball by Akira Toriyama is a work loved by all generations. It is said that many foreigners have come to love Japanese anime and manga works because of Dragon Ball.
Japanimation attracts more attention from elementary school boys overseas than other works.
Many parents, especially those of the millennium generation, want to show their children Japanese anime because they loved it as children.
This full-length manga depicts "adventure," "dreams," "battles," and "friendship" that revolve around the main character Son Goku and the Dragon Ball, a hidden treasure that can make any wish come true if all seven balls scattered around the world are collected.
Studio Ghibli
A well-known Japanese animation production company. Its representative works include "My Neighbor Totoro," "Castle in the Sky," "The Witch's Delivery Service," "Princess Mononoke," "Spirited Away," "Nausicaa," and "Ponyo on the Cliff," all of which are very popular even overseas.
Even foreigners who do not know much about Japanimation are so aware of Ghibli as a representative Japanese animation that many of them know of it.
If you are ever at a loss for a Japanese souvenir to give to a foreign friend, give them a Ghibli Gutz! They will be sincerely pleased.
NARUTO Series
A Japanese manga by Masashi Kishimoto, as well as anime and video games based on the manga.
Following the success of Dragon Ball, NARUTO became an unprecedented hit overseas, and it is said that many foreigners became interested in cosplay through this work.
It is said that NARUTO has further renewed the recognition of ninja and increased the number of ninja fans.
It is a battle-action manga in which shinobi fight each other using supernatural abilities such as ninjutsu, somatic techniques, illusionary arts, and senjutsu.
One Piece
A manga by Eiichiro Oda that has become a global blockbuster hit and has been published in a variety of mixed-media formats.
It is a maritime adventure romance featuring Monkey D. Luffy, a boy who dreams of becoming the Pirate King, and is in search of the "Greatest Treasure of All" (One Piece).
Even today, the popularity of the series has not waned, and it always ranks with or exceeds the latest popular anime and manga in every country.
Pokemon Series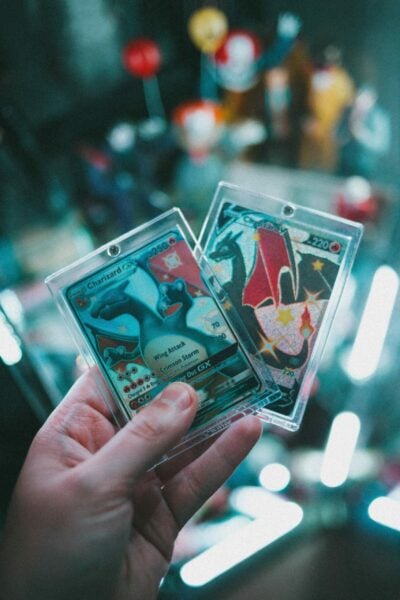 The "Pokemon" video games released by Pokemon Co. and Nintendo Co. The Japanese animation and cards based on the series are also very popular.
Of course, the recognition of the game is quite high, and the work is enjoyed by all generations.
Its popularity is also high overseas, and Pokémon cards are currently spreading among elementary school students overseas, making Pokémon cards very popular across generations.
If your foreign loved one has children, choosing a Japanese version of Pokémon cards as a gift will make them incredibly happy.
Four current Japanese anime and manga works that are highly popular overseas
Movies that are big hits in Japan can be enjoyed overseas in almost real time.
Here, we will introduce some of the new works that are currently popular overseas.
Attack on Titan
A Japanese manga work by Hajime Isayama. It is also a media mix of novels (light novels), anime, games, and movies based on the manga.
It is said to be the most popular work among international teenagers today.
DEMON SLAYER
A Japanese manga work by Yoseharu Goge. This work was a huge hit in Japan, and of course is currently the most popular work overseas as well.
Set in Japan's Taisho Era, it depicts the main character, a young boy, fighting demons in order to turn his sister, who has turned into a demon, back into a human.
Jujutsu Kaisen
Japanese manga by Akutomi Shimoji. It has been serialized in Weekly Shonen Jump since issue 14, 2018. As big a hit as it is in Japan, both the anime, manga, and movie are also big hits overseas.
The dark fantasy battle manga depicts the struggle of a sorcerer who uses sorcery to exorcise monsters and cursed spirits born from human negative emotions.
SPY×FAMILY
A work written by Tatsuya Endo and serialized in JUMP.
A man who is a skilled spy leads a "normal life as a family" with a psychic girl and an assassin in order to establish a "temporary family" in order to get closer to his target. A home comedy about daily troubles and struggles.
This film is gaining popularity overseas at the same speed as in Japan, so be sure to check it out!
5 Japanese cultural experiences for foreigners who like anime and manga
ninja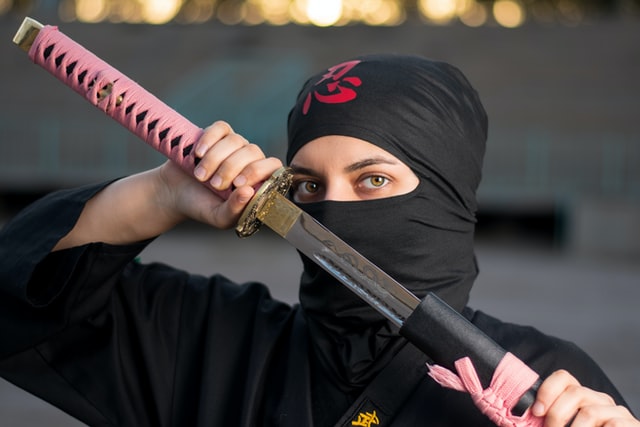 When entertaining foreigners who love Japanese anime and manga, we still recommend using ninja as a keyword.
You know, having a workshop with the ninja of your dreams or watching their acrobatic entertainment up close is sure to be a moving experience.
In particular, a workshop with a descendant of a ninja will be an experience you will never forget, as you will be able to wear a ninja costume as well.
Click here for recommended past articles: 【Highly popular even overseas! Ninja] How to explain to foreigners
Sushi Workshop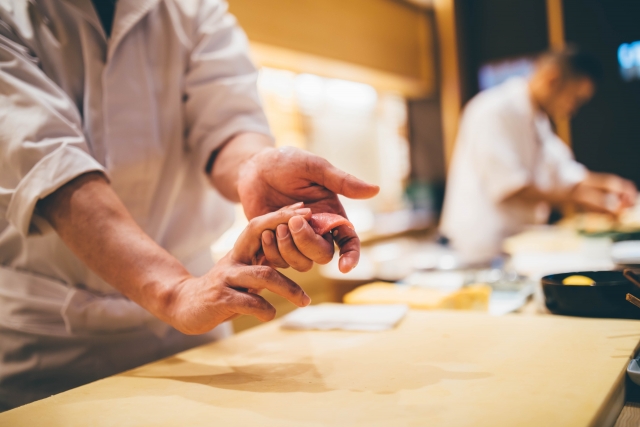 Many Japanese foods can be found in Japanese anime and manga.
Among them, sushi is a Japanese soul food that is familiar to foreigners.
Sushi workshops, where you can actually cook such sushi yourself, are becoming increasingly popular.
Many people think, "Sushi appears in my favorite movies, so I wanted to try making it myself!" I wanted to make sushi myself because it appears in my favorite works!
If you learn how to make sushi from a real sushi chef, you will be able to make sushi in a more authentic way, and it will be a very moving experience
Related article: Sushi Entertainment and Parties in France
kenbu(sword dance)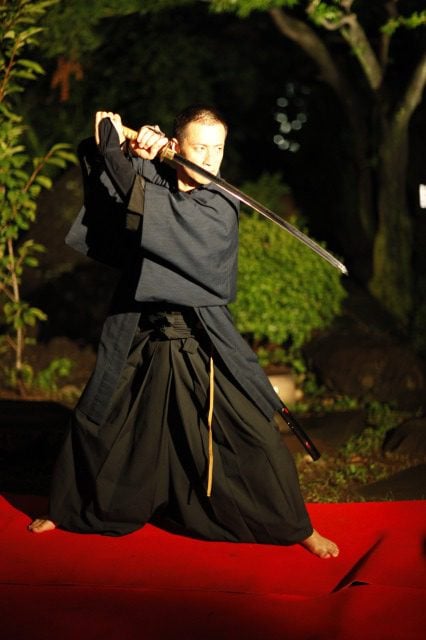 Although sword dance is not a well-known Japanese cultural experience, it is one that we highly recommend to foreigners who love anime and manga.
This is because sword dance is a traditional Japanese art form based on the dance of the samurai, in which dancers dance with Japanese swords.
You can learn the beauty of the behavior by wearing a hakama and using a Japanese sword and a fan.
The experience is very popular because you can actually feel how a samurai would feel.
If you are looking for a unique Japanese cultural experience, a sword dance workshop is recommended.
Related article: What is a Samurai? The Image of Samurai from Foreigners' Perspective, Basic Knowledge of Bushido and Reasons for Its Popularity 19 Things You Need to Know about Samurai Experience, etc.
Nihon Buyo(traditional Japanese dance)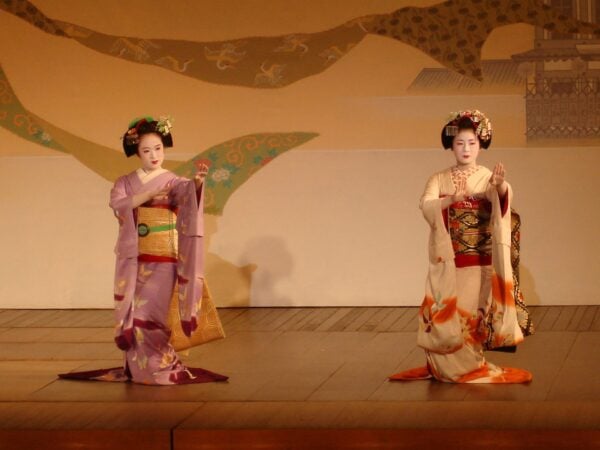 Nihon Buyo (Japanese dance) is a traditional Japanese performing art with its roots in Noh and Kabuki.
In a workshop of Nihon Buyo (traditional Japanese dance), you can learn the beauty of the unique Japanese gestures, as it expresses the mastery of the beauty of the gestures and movements in kimono.
If you like Japanese anime and manga, many people want to understand its unique Japanese aesthetic.
If you experience Japanese dance, you will be able to appreciate the Japanese sense of beauty more deeply.
Recommended related article: Japanese Dance and Kimono Dressing Experience that Foreigners Enjoy|An Example of Hospitality in Kimono of Japanese Traditional Culture [Very Popular!]
Kimono dressing experience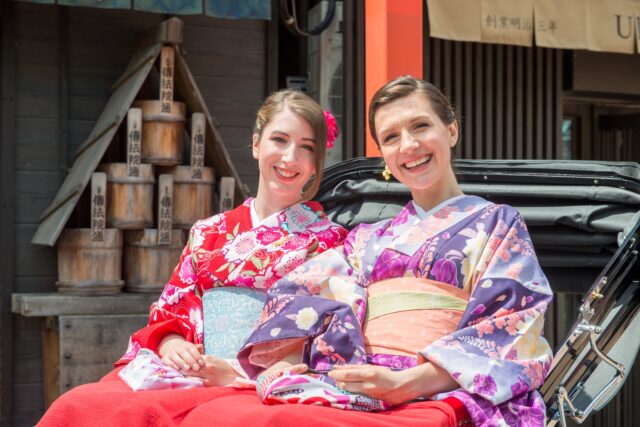 Some foreigners who like anime and manga are cosplayers, but many of them don't even try cosplay….
However, there are some who would like to try on a kimono, a traditional Japanese folk costume. Some people think, "I would love to wear a kimono, a traditional Japanese folk costume!
If the work you admire is set in the Edo period in Japan, they will be even more pleased.
Many people, especially those from Asian countries, like to take pictures, so the kimono experience is the perfect Japanese cultural experience for them.
Recommended related article: [History and Basic Knowledge of Kimono] How to Explain to Foreigners and Experience Traditional Japanese Culture by Dressing
summary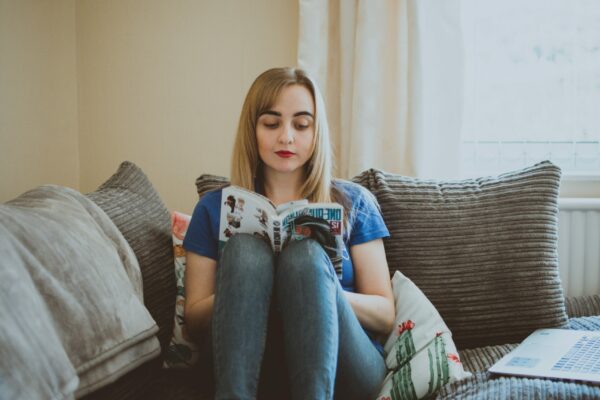 How was it?
This article focused on Japanese anime and manga.
It can be said that Japanese anime and manga are no longer the unique fads of the 1990s, but have gained recognition overseas as content that can be enjoyed by adults as well.
Even in such a situation, the golden age of Japanese anime and manga is still alive and well, and its influence is immeasurable.
Japanese anime and manga, like ukiyoe, reach foreign countries as fictional stories, even though they are countries that actually exist.
Therefore, there are many foreigners who, like Van Gogh, have a longing for the country of Japan.
Many foreigners have come to love Japan because of anime and manga, and it would be great if we who accept them can enjoy Japan together with them.
Let's read this article and enjoy Japanese culture with foreigners who have come to love Japan even more!