Honoring Every Guest: Delivering Premier Japanese Service and Universal Hospitality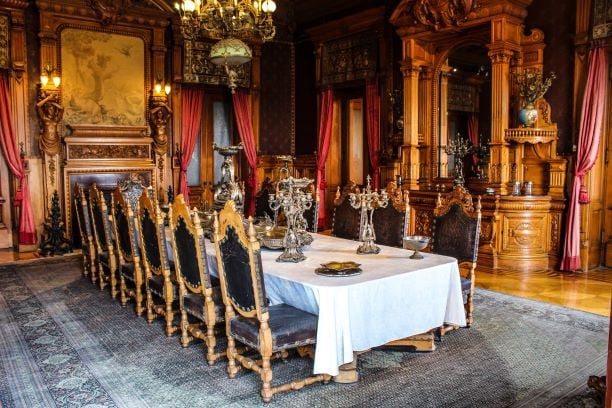 As the pandemic caused by the coronavirus shows signs of abating around the world, people are beginning to move around the world to travel again.
Japan was chosen as the world's No. 1 country to visit.
Expectations for Japan are once again rising around the world.
After being on lockdown for so long, we are very happy to see this high rating.
In addition to the admiration for the country, it is also a recognition of the Japanese people's courteous attitude toward others.
Perhaps this is why it is time to think again about the best of Japanese hospitality.
Service with heart and soul and the highest level of hospitality can make any customer feel very comfortable.
What we would like to consider this time is what we should do to provide more fulfilling service and the best hospitality to our foreign customers.
Here we will discuss
– What is the best service? How should we think about it?
– What should we pay attention to when a very wealthy person comes to Japan?
– How do we entertain state guests, important people, and VIPs?
– I would like to learn more about hospitality from the founder of hospitality, the tea ceremony, and think more deeply about it!
I would like to learn more about the founder of Omotenashi, the tea ceremony, and learn more about Omotenashi!
Let's think about what points to keep in mind while looking at examples!
What is the best service?
What is Service?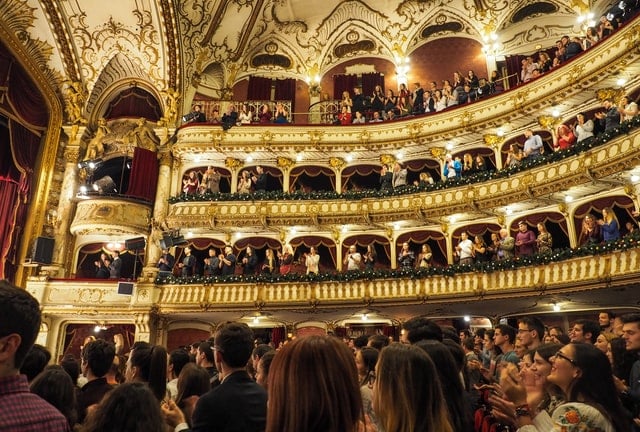 In Japan, service has a different meaning from hospitality or hospitality.
The Japanese translation is: to serve, to be useful, to be engaged.
The Oxford English Dictionary first mentions "The action of helping or doing work for someone.
According to the Japanese Expression Dictionary, " The action of doing something for someone; the act of helping or doing work for someone.
To provide intangible goods, value, or labor.
the act of doing something for the benefit of another; service.
the act of doing something for the benefit of someone else
effort and effort
offering
The following is a summary of the concept of "service".
As can be seen from this, service is only customer-driven.
Service in economic terms is an intangible good.
It is an immaterial value that provides convenience and satisfaction to the customer.
Therefore, excessive service that is not required, or service that is not shown off as service, is not the best service.
No matter how hard we try, it is not service if we continue to provide something the customer does not want.
In light of this, what is the best service?
– Precisely providing the "needs" that are apparent to the customer.
– In addition, it also satisfies the customer's latent "needs" that they cannot see.
This is the act of engaging in such activities.
Now, let's take a look at some concrete examples and explain what we mean by "excellent service" one by one.
Service Basics. Understanding the customer's "Needs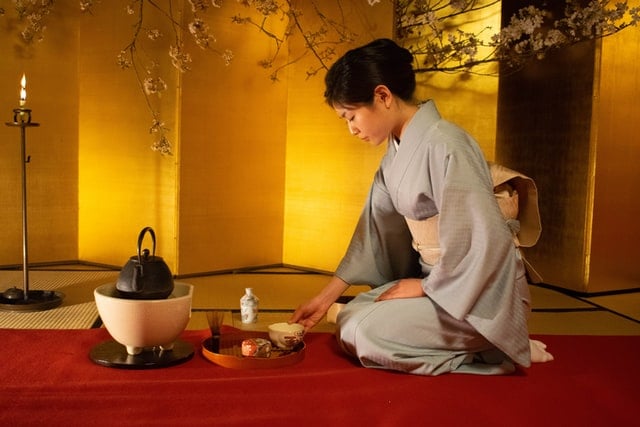 What are "Needs"? Needs" are important when considering services: what do customers need and what do they want?
When thinking about service, let's first focus on these "Needs".
Needs" when considering better services has two meanings.
Needs that the person already understands and expresses
Needs that are not yet recognized by the person themselves.
For example, "A busy foreign CEO has come to Japan. He has visited Japan many times.
He says, "Since I have come to Japan, I want to enjoy Japan a little.
This is the "Needs" as understood and expressed by the customer (president) in 1.
And when I met with the president, based on information from his secretary and at the Zoom meeting, he seemed somewhat tired.
He seemed to vaguely feel that "I'm busy every day, and I'm tired on a daily basis, so I want to relax and have fun.
From this, we can conclude that the second "need" is one that the client (the president) is not aware of.
So, if we are going to provide services to him who has these two "Needs," what should we consider?
First, let's consider the "need" that he understands and expresses: "An experience that makes me feel Japan.
Since he has probably been to Japan many times, he will not be satisfied with a typical Japanese cultural experience.
So, here are some key points to consider,
– A special Japanese cultural experience.
– The experience should be authentic and enjoyable to the fullest.
The key points to consider are: a Japanese cultural experience that is special, authentic, and enjoyable.
As a hint for specific services that can be offered to customers, we can consider the second unacknowledged "need": "I am busy and tired every day, so I want to relax and enjoy myself. "I want to relax and have fun because I am busy every day and tired from my daily routine.
This is the second "Needs" that you may not be aware of. Consider this part,
– I am a very busy person.
– He is a very busy person and wants to have privacy because of his status.
We can see his intrinsic demand that "I am a very busy person.
Let us consider a service that can solve this point.
For example,
– After work, we will rent out a room at the hotel where you are staying and provide you with a private space.
Since it is a place to stay after work, there is no need for the client to make special time for the meeting, and the stress and fatigue of traveling can be alleviated.
And since the privacy of the private space is protected, we can give you a sense of relaxation and release, even if only for a moment.
Therefore, we are able to provide a Japanese cultural experience that allows you to enjoy Japan to the fullest in this "private space and fleeting time" that you are aware of your desire to "enjoy Japan", This example shows how a busy president can enjoy his time in Japan.
This is an example of how we entertained a busy CEO with the finest hospitality, and how he enjoyed it.
When considering the best service, it is important not only to "respond to the needs that are visible to the client," but also to "understand the hidden needs" so that you can provide more accurate service. This is how we can deliver more accurate services.
Preliminary research is important to provide the right service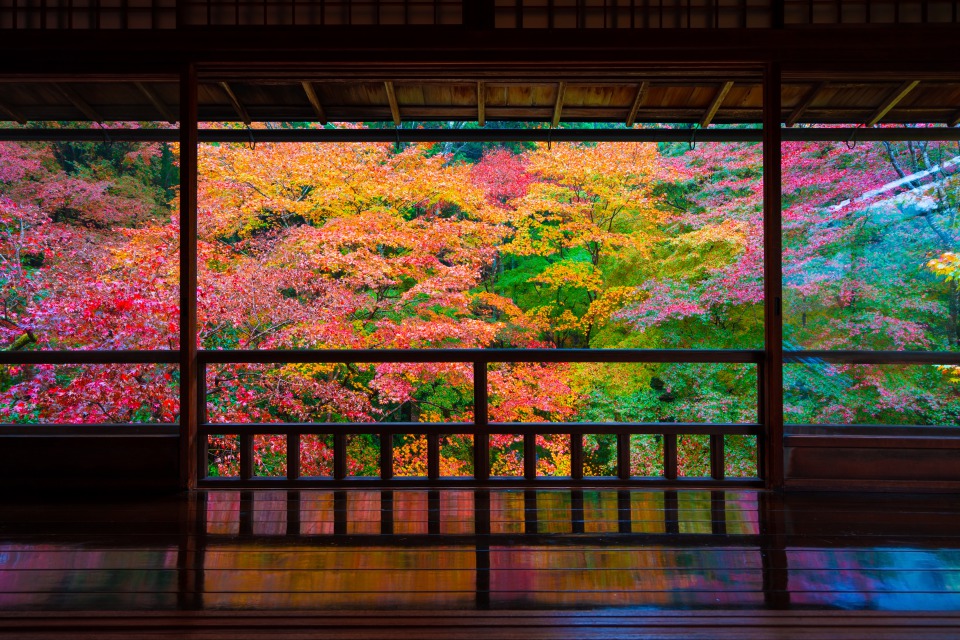 VIP customers are more likely to be able to prepare information in advance than the general public, so be sure to confirm the customer's information in advance.
For example,
– Age and gender
– Religious beliefs, if possible (for example, Muslim and Jewish guests may have more restrictive dietary requirements)
– Hobbies, preferences, and consciousness (e.g., vegetarianism)
– What foods do you like or dislike, and what are your allergies?
– How many times have you been to Japan and do you understand Japanese?
– Family structure
– Background, education, annual sales, etc.
– Do you drink alcohol?
If we can research as much as we can in advance, we will be able to provide more accurate information about the services we can offer.
However, relying solely on information is also a bad idea.
Especially during a long trip, customers may be looking for something different from what they are used to.
If you are jet-lagged, but you are on a schedule, you may end up making your guests very tired by taking them to all the tourist attractions.
Even if you are normally a voracious eater, you may occasionally lose your appetite because of the different environment.
The other person is on a trip.
It is important to treat them with consideration for the fact that they are on a trip.
Always observe what the customer in front of you needs at the moment.
It is always necessary to respond flexibly.
A special feeling of "just for you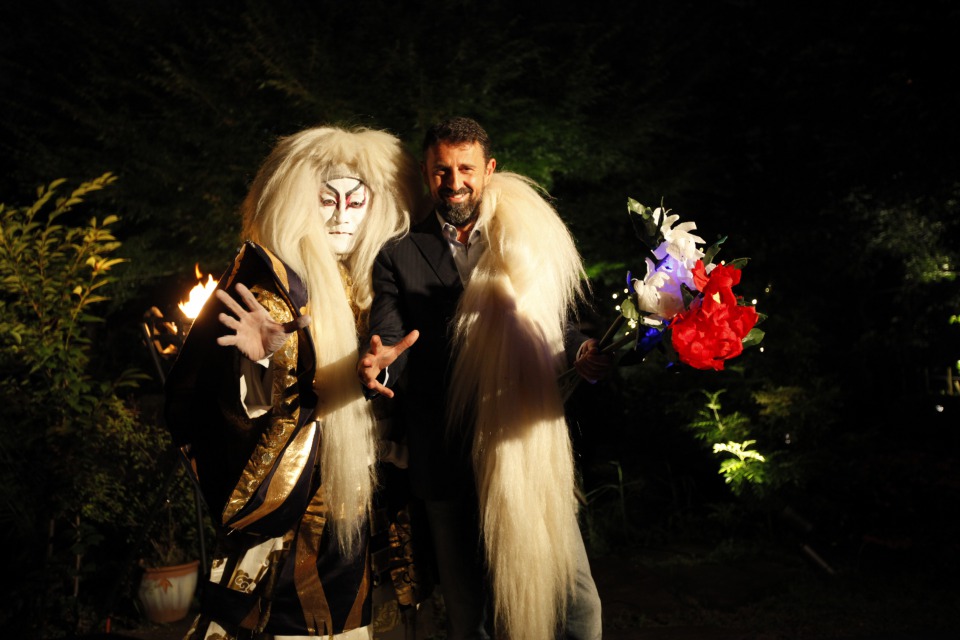 Some VIP clients value the feeling that "they are special."
"I am special as an individual, not as one among many."
Service that tickles such a feeling can be very comfortable for VIPs.
Let me give you an individual example.
The wives of a wealthy Chinese millionaire came to Japan at the invitation of a famous jewelry store.
We wanted them to be entertained as lavishly as possible.
They asked us to provide them with the most luxurious hospitality.
They were people who liked extravagant things and things that were extravagant, and they would not be satisfied unless they had something that was very good in their daily lives.
Therefore, we have prepared a tea ceremony experience in which you will actually wear a kimono.
Of course, it is not just a kimono.
Japanese historical dramas are very popular in China.
At the time, "O-oku" was being broadcast, and it was very popular in China as well.
Therefore, we prepared extravagant kimonos in the style of "O-oku" and had the guests actually wear them.
Many Chinese people are fond of taking pictures, and everyone enjoyed the photo session and seemed to be very satisfied.
The guests also had a chance to see the tea ceremony utensils, which cost millions of yen each, and try their hand at the tea ceremony.
Everyone was truly satisfied, and business negotiations were in full bloom afterwards.
We are proud to be able to offer this special experience to our guests.
It is also an important keyword to create a special atmosphere.
Click here to see past articles on kimono experiences.
Transform yourself into a lady of the inner palace! Kimono experience to entertain wealthy foreigners
About the International Protocol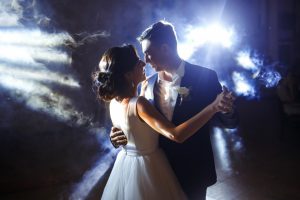 It is important to research international protocol in advance, not only for official VIP guests such as state guests, but for important foreign guests as well.
International protocol is a set of rules of etiquette that are common throughout the world, and it is very important for both parties to be able to serve their guests in accordance with these rules.
International protocol is very detailed and has many rules.
However, it is important to learn at least five of the most important protocols, even if it is impossible to learn all of them.
International protocol is a diplomatic courtesy between nations.
It is a manner that transcends culture and customs so that people from different cultures and customs can spend time together comfortably.
Interaction between people who have learned the protocol makes both parties feel at ease with each other.
Especially for guests of state and VIPs, it is a matter of course that international protocol is a prerequisite.
International protocol is also important when considering the hospitality of such people during their private time.
Let us review the five principles of international protocol.
1 Respect for other cultures and Local customs
Respect the culture, customs, religion and habits of the other party.
Respect the other party's position and cultural differences, and treat all equally regardless of nationality, size or race.
Respect each person and try to deal with them without dividing them.
And be sure to correctly understand the culture and spirit of your own country.
2 Rank conscious/Order oriented
At official events, there is a pecking order and a fixed seating arrangement.
Order of precedence is emphasized in all aspects of the event, including the order in which people are lined up, the order in which they enter, and the greetings they receive.
3 Right on the first 
The right side is higher in everything from rides to seating order, from flag hoisting to escort order, etc.
4 Reciprocation
The exchange relationship must always be reciprocal.
Exchange relationships should always be reciprocal.
If you have been entertained, be sure to reciprocate in an equal manner by providing an opportunity to be entertained.
5 Lady first
In all situations, except for religious restrictions, women are given priority.
Entering and exiting buildings, getting in and out of vehicles, etc.
Especially, Local customs respected mentioned in #1 is very important.
Be sure to respect the culture and customs of the other person at all times.
A detailed article on international protocol can be found here.
What are the 5 principles of protocol? Rules and Manners You Should Know
What is the best omotenashi(hospitability)?
What is omotenashi ?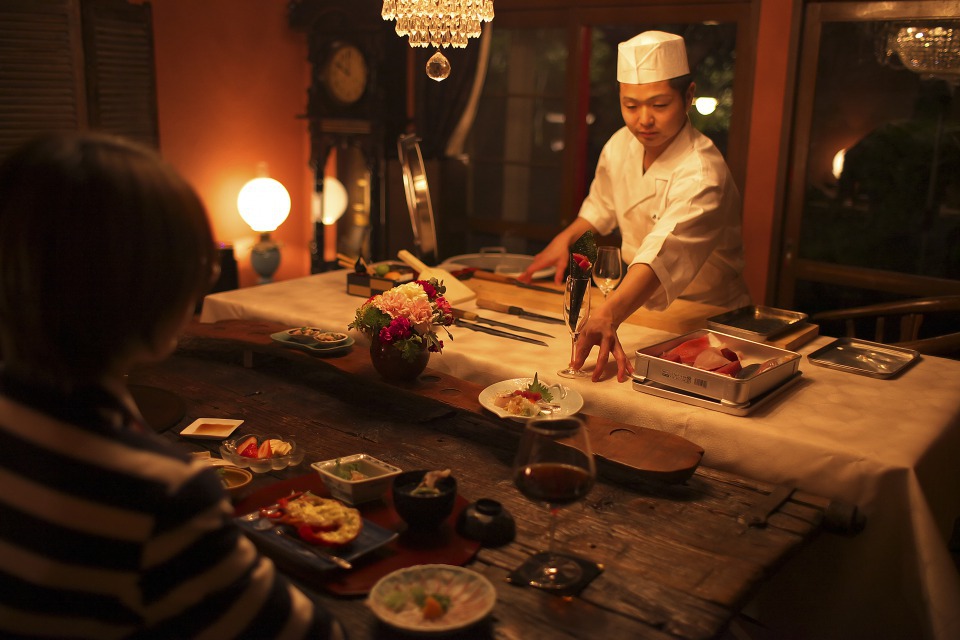 Omotenashi is not the same as service, but rather a "consideration for the other person.
The key to omotenashi is "sincerity.
In other words, it is about welcoming customers with a "heart" that has no two sides.
Omotenashi is care and consideration that exceeds the expectations of the other party.
Service is the fulfillment of the customer's own needs,
Omotenashi is a way of treating feelings that the customer does not expect.
Omotenashi is a kind of surprise that goes above and beyond the service the customer expects.
What is important in unexpected consideration is to ask yourself "What would make the other person happy? And, "What can I do for them?" It is important to be considerate of the other person.
Here is a link to a previous article that discusses omotenashi in more detail.
In-depth analysis of Japanese omotenashi for foreigners! 50 episodes and examples of service
Consider the finest omotenashi.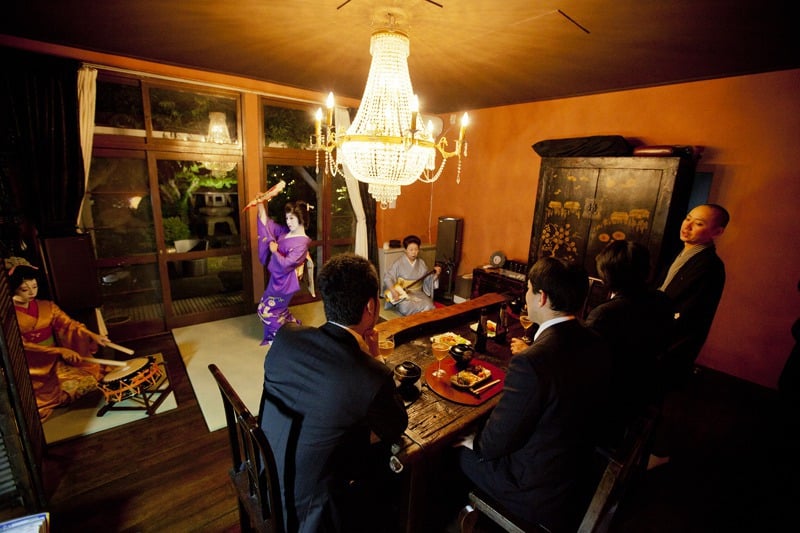 For example, the busy foreign CEO I mentioned earlier.
We have proposed a service that can answer his Needs.
Furthermore, how can we think of treating him with the spirit of omotenashi here?
Let's first look at the president's position.
– He is a busy person and cannot take time during the day.
– He is the president of the company.
It is important to protect his private life.
– He is a foreigner.
– We want you to enjoy your stay without any worries.
– A quality, authentic Japanese cultural experience
By "perceiving" these points, we can find specific "omotenashi" that encompass the service, can't we?
For example, based on what you "guessed" for the guests, you can choose the Japanese culture to be experienced in the private space that we have prepared for you at the accommodation mentioned above.
So, let's prepare a "Geisha play" that is appropriate for the time, the situation, and everything else.
10 advantages of Geisha play for experiencing Japanese culture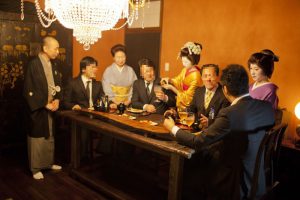 ・Strictly trained geisha perform a magnificent Japanese dance
・Traditional Japanese music, a traditional Japanese performing art
・Professional omotenashi skills of the geisha
・The Japanese atmosphere created throughout the entire event
・Enjoyable traditional Japanese games with drinks
・The serenity of the place created when appreciating Japanese dance and the lighthearted excitement of the geisha games, creating a time that will never bore you
・Can also be prepared for dinner, so foreign guests who only have time for dinner can also enjoy it.
・Enjoy first-class food and drinks together, so you can experience Japanese culture without worrying about time.
・You will not have to worry about your return time or the eyes of others, as you will not be traveling anywhere.
・In addition, we have interpreters who are skilled in translating traditional Japanese arts to reduce the stress of language barriers and allow you to enjoy yourself to the fullest.
We believe that the time spent with geisha, who have mastered the art of entertaining at the highest level in Japan, combined with delicious food and sake, will provide a moment of relaxation for our tired guests.
In this way, we can provide relaxation and enjoyment to customers who want to relax and have fun! I think that the best way to provide such a relaxing and enjoyable experience for our customers is to know how to satisfy them before they do.
Such a mindset will lead to the best omotenashi, don't you think?
Recommended past websites
How to Enjoy Japanese Hospitality
Learning Omotenashi from the Tea Ceremony
The art of omotenashi learned from the tea ceremony, a representative of traditional Japanese culture
The tea ceremony is a representative of traditional Japanese culture.
Sen no Rikyu, the founder of the tea ceremony, taught the art of omotenashi to his guests.
At tea ceremonies, the master always asks what combination of utensils to use, what flowers will bloom at this particular time of the year, and how to choose the hanging scrolls, sweets, and dishes to serve.
From the selection of hanging scrolls to the preparation of sweets and food.
We do our best to make the entire space comfortable.
The atmosphere in the tea room may change depending on the guests invited that day, so the master of the tea ceremony takes this into consideration when preparing the tea ceremony.
The tea ceremony is a part of the Japanese cultural history, and it is a place where people can enjoy themselves at first glance.
Although at first glance it may seem to be a negative impression that the tea ceremony is a mass of Japanese cultural history, with many rules and regulations and a narrow world of values, the tea ceremony has a flexible spirit of respect for others.
During the reign of Sen no Rikyu, there must have been tea ceremonies with the shogun of the time, Toyotomi Hideyoshi.
In addition, it is said that there were tea ceremonies in which any commoner, regardless of status, could participate in the tea ceremony.
When entering a tea room, a person of any status would put down his or her sword and walk through the small entrance of the tea room.
It is said that the tea ceremony was a place where people of any status could enter without being recognized by others.
It was an unbelievably flexible way of thinking at the time.
The tea ceremony is a way of adapting to the needs of foreigners, people who do not live in Japanese culture in their daily lives.
The idea of "to remove everyone's worries" is a concept that has become increasingly popular in the globalized world.
This is a very Japanese way of thinking for the globalization of Japan.
Receiving a cup of tea.
The tea ceremony is a way of creating an atmosphere for the act of drinking a cup of tea.
Rikyu's words are deeply felt in the time we spend together with our guests.
once-in-a-lifetime meeting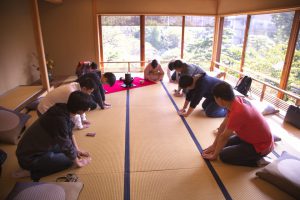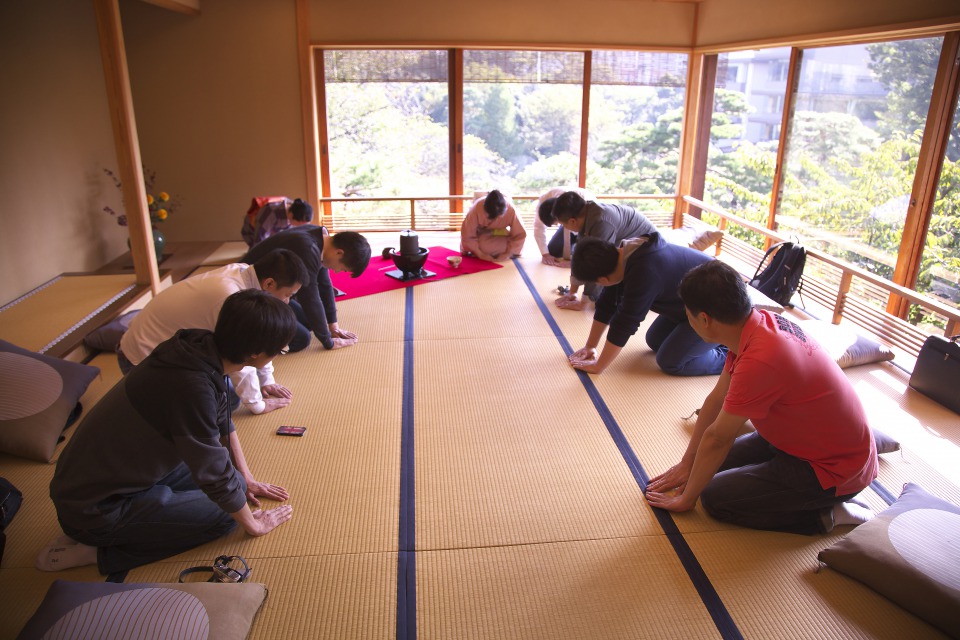 Another thing to keep in mind when considering the finest omotenashi is that it is a once-in-a-lifetime experience.
Omotenashi was originally born from the idea of the world of the tea ceremony.
The spirit of the tea ceremony is to consider every guest or visitor as a once-in-a-lifetime encounter, and to always be well prepared and provide the best space possible.
In the tea ceremony, every encounter is a "once in a lifetime encounter.
We should cherish from the bottom of our hearts the time we spend with each other as a moment in our lifetime.
"Let's spend a pleasant time with each other and continue to have a wonderful relationship afterwards. This is also the reason for our superb hospitality.
Here, too, we learn something important when we consider the highest level of omotenashi.
Those of us in the hospitality and service industry, as well as those who plan events for foreigners, work hard and worry every day.
They may have to deal with dozens, dozens, or even hundreds of cases of service and omotenashi, so they may have developed professional procedures and methods.
However, for those who are served and receive omotenashi, it is their first time and it is a one-time event.
Especially for those who come to Japan from abroad, for some people, it is the first time in their lifetime to visit Japan.
If you are in charge of this client, it is a once-in-a-lifetime encounter that transcends national borders.
It is a miraculous moment.
You are helping them have a once-in-a-lifetime experience.
This kind of mindset may also be important when considering the best omotenashi.
The Seven Rules of Sen no Rikyu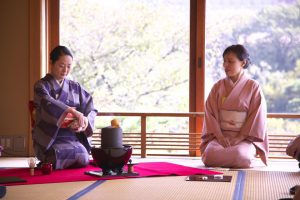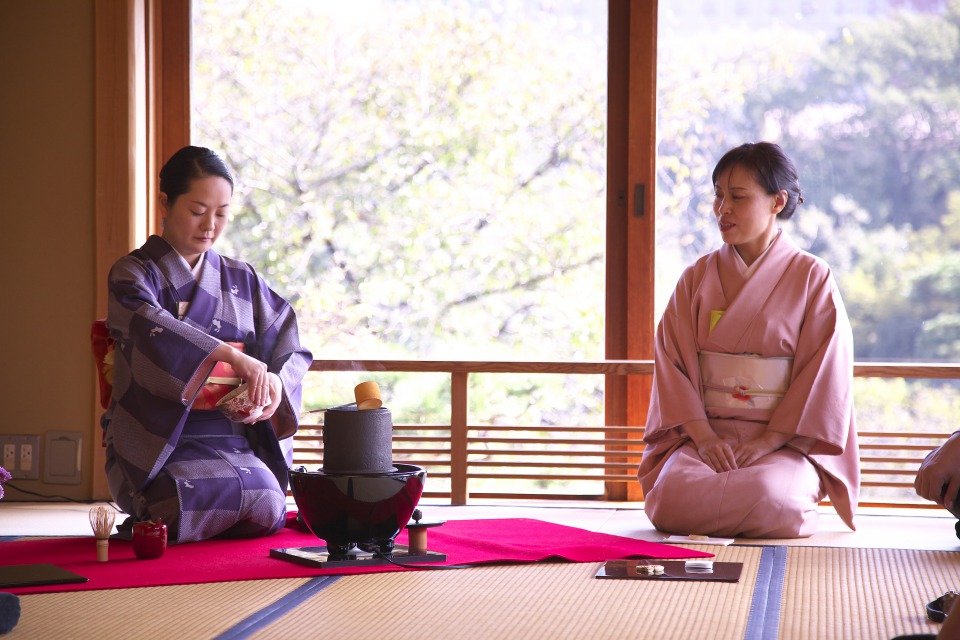 The Seven Rules of Sen no Rikyu, the founder of the tea ceremony, are a set of rules that should be kept in mind when welcoming guests.
The Seven Principles are said to be the source of the spirit of omotenashi, and they include the essence of omotenashi and iron rules for the host of a tea ceremony.
In the tea ceremony, the host of the tea ceremony makes careful preparations and welcomes guests to the tea ceremony.
The host of the tea ceremony welcomes his or her guests with thoughtful consideration and thorough preparation.
It is important for the guest to feel comfortable in the place and time he or she is invited.
The invited guests are expected to behave in a manner appropriate to the occasion, to express their gratitude, and to enjoy themselves.
The Seven Rules of Sen no Rikyu, the source of omotenashi at tea ceremonies, are introduced here.
1. Tea should be served as one likes it.
Make the tea considering the situation and feelings of the person you are serving it to.
The amount of tea should be easy for the person to drink, and the temperature should be just right.
The phrase "to dress well" means not only to feel the deliciousness of the tea, but also to let the customer enjoy the feeling of the tea that you have worked hard to brew.
This is the meaning of "the unity of the host and guest.
2. Place the coals so that the water boils.
Be precise and honest in your preparation. It is important to keep the essential points in mind.
It is not always the case that if you light the charcoal, the water will boil.
Do not just swallow the formalities of a good charcoal joint, but carefully examine the essence of the joint.
3. cool in summer, warm in winter
Be hospitable and make the other person feel comfortable.
Be mindful of the seasons and try to blend yourself into the natural surroundings.
4. Arrange flowers as you would in the field.
The expression of a thing should be concise, knowing its essence. Let it be there naturally.
Do not reproduce nature as it is, but express the beauty of a flower blooming in the field and the preciousness of life given by nature!
5. Be on time.
Do everything with a relaxed mind.
Leisure means respecting time.
Not only will you feel relaxed, but you will also respect the time of others.
6. be prepared for rain even if it doesn't fall
Be prepared mentally and practically to act calmly at any time.
Have a free and honest mind that can respond appropriately to the situation at any time.
7. be careful of your visitors
Make sure everyone in your presence is comfortable. Think of the other person in everything you do.
The tea ceremony is a way of learning about omotenashi, but there are many aspects of it that can be applied to the hospitality of important guests.
Teachings in the tea ceremony, the founder of omotenashi.
Herein lies the essence of the finest omotenashi.
These are words that we should cherish when we think about providing the best omotenashi to our guests.
Compassionate Sincerity Learned from the Tea Ceremony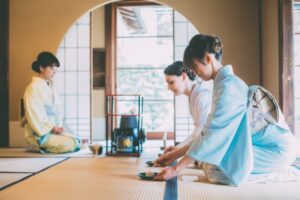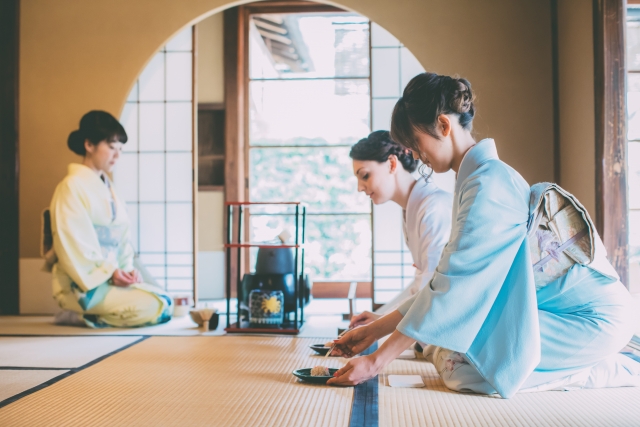 In the tea ceremony, there is a concept called "Shukaku Ittai" (unity of master and guest).
It is also called ichiza konryu.
The tea ceremony is created by the owner and the guests working together as one.
The owner of the tea ceremony puts himself in the mind of the guest and says, "Thank you very much for coming all the way here in spite of your busy schedule. The host is to be omotenashi to the best of his or her ability.
The guest says, "Thank you for taking time out of your busy schedule to make such an arrangement for me.
The hearts of both parties become one. This is the concept of "Shukaku Ittai" (the unity of host and guest).
The guest immediately perceives and appreciates the omotenashi of the master and savors it with a heart of gratitude.
The tea ceremony proceeds without delay.
Therefore, those who enjoy the tea ceremony practice it daily to hone their sensitivity and learn the manners of receiving the tea ceremony.
This is the ultimate meaning of "to be considerate not only to the host, but also to the recipient of hospitality.
This is the ultimate meaning of the tea ceremony, and here, too, we can see the virtues that exist in Japanese society.
Of course, the mastery of the tea ceremony is not something that a foreigner or someone who has no knowledge of the tea ceremony can easily acquire overnight.
However, anyone who receives the finest omotenashi, even if it is from a different culture or custom, will naturally try to behave accordingly.
This is exactly the same as when a guest attends a gala and dresses and behaves in a manner appropriate for a gala.
We do not assume that because you are a foreigner, you will not be able to understand us when interacting with people from other cultures and countries, but rather we will provide you with omotenashi with the utmost sincerity!
Aesthetics of humility and self-deprecation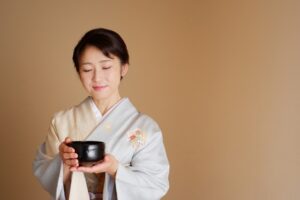 Sometimes there is a tendency to mix the idea of being courteous with the idea of being too humble.
In Japan, there is an aesthetic of humility, a custom unique to the Japanese culture of treating others with respect, not overconfident in one's own abilities, and humble in one's attitude.
There is a beauty and philosophy of humility.
However, it is also a philosophy that is difficult for foreigners to understand.
Let us consider humility in the context of tea ceremony etiquette.
The famous tea ceremony etiquette of turning the tea bowl two and a half times is a symbol of both respect and humility.
In the tea ceremony, the most beautiful front side of the bowl is placed in front of the guest.
Instead of sipping from the beautiful side, the guest is asked to turn it twice and a half and then move the place of sipping from the front.
This action shows that the host is respecting you.
This action is a response to the husband's feeling of "I respect you," and your respect for him. This is a response to your respect and gratitude.
In this way, respect and humility are expressed in the manner of using the tea bowl.
The owner of the house accepts the guest with his or her utmost dignity.
The accepted guest is not arrogant, but receives the respect and offers his or her respects in a humble manner.
The dignified manner in which he treats his guests is very refreshing to the recipient.
And the attitude of humility is aesthetically pleasing as an attitude of paying respect to that feeling.
When considering omotenashi, if you are condescending and do not seem to have any self-confidence in what you are doing, the recipient will feel uneasy.
There is a difference between treating others with respect and politeness, and being submissive.
Excessive service and excessive hospitality can make the other person feel uneasy, and they may say, "Japanese people are always apologizing. "Japanese people are always apologetic.
Japanese people are always apologetic," and "Japanese people don't know what they are thinking.
Let us offer omotenashi with the beauty of proper Japanese modesty.
Assuming sorrow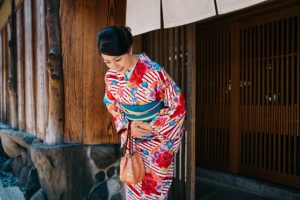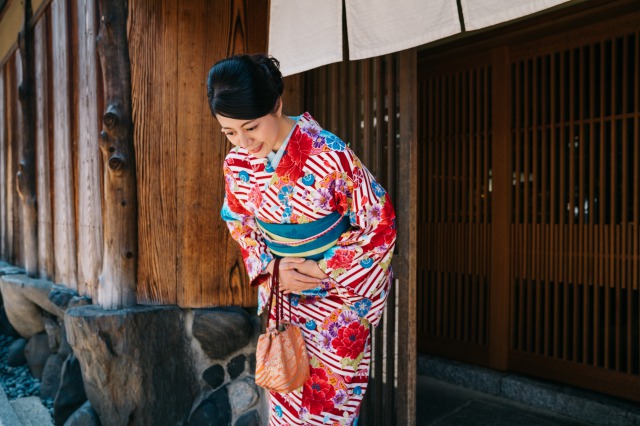 The Seven Rules of Sen no Rikyu, as stated in the omotenashi etiquette, include "Be prepared for rain even if it doesn't fall.
This is a phrase that means, "Be prepared for sorrow in advance." This is a phrase that means, "Be prepared for rain even if it doesn't fall.
It is important to remove any potential problems ahead of time, or to be prepared to deal with any potential problems that may arise.
And always be prepared mentally and practically to act freely and calmly at any time.
For example, foreigners are often mentioned in Japan's impressive omotenashi service,
For example, foreigners often cite the service of hospitality that impresses them in Japan: "When I went shopping at a department store, they wrapped my purchases in a plastic bag to prevent them from getting wet. This is also a service that impresses foreigners,
This is exactly the kind of concern that "preparation for rain even if it doesn't fall".
When a guest suddenly falls ill at the hotel, it is reassuring to know that the hotel can respond quickly and efficiently, and it is a great feeling to know that the hotel has prepared a medical meal for the next day.
Or, a small coloring book set or a menu that is easy for children to eat. This is a service that is very much appreciated by people with small children.
When we think of the best omotenashi, we should also think of the Japanese omotenashi that we experience in our daily lives.
There are many hints hidden in our sincere service.
summary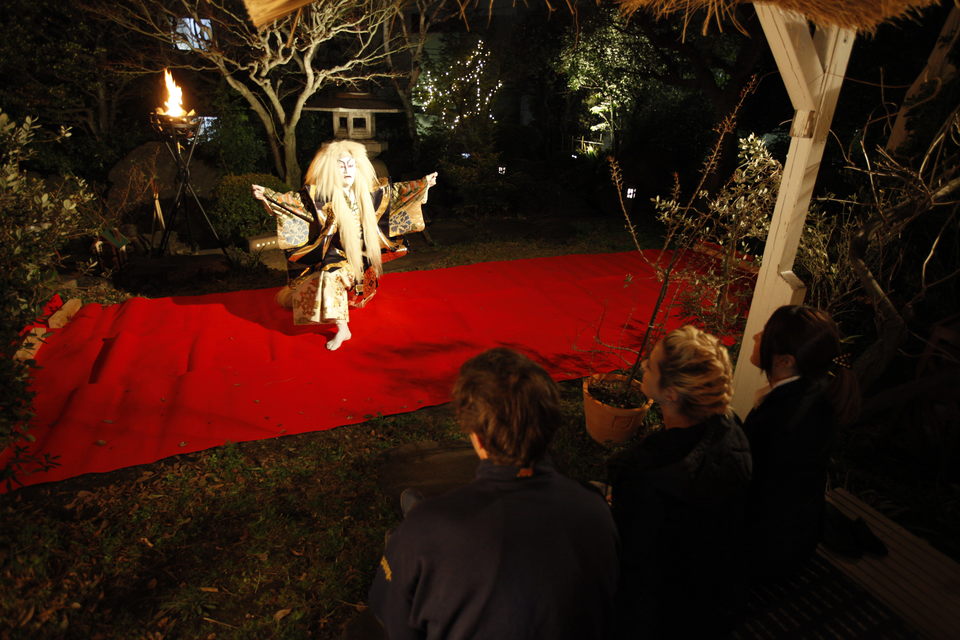 Superb service and the best omotenashi.
What exactly should we do? It is important to think about how you should treat your customers before worrying vaguely about what you should do.
Even if they are foreigners and have different customs and cultures, anyone can feel good when they are treated with sincerity.
Think about the other person with sincerity.
We should think about what is best for the other person and offer it to him or her with that mind.
It is a joyful feeling when a customer is delighted by the service and omotenashi you provide.
As a Japanese, let's welcome foreign guests with pride!
(Reference: https://www3.nhk.or.jp/news/html/20200818/k10012572431000.html)