Planning a Memorable VIP Birthday: The Art of Surprising with Geisha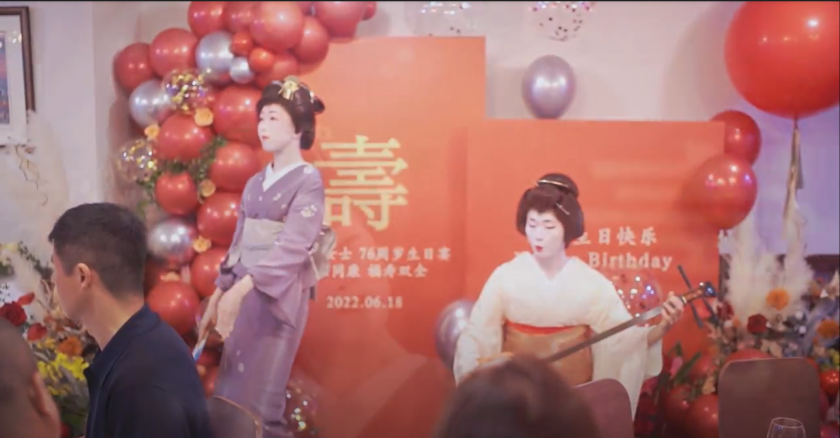 Mayumi Folio
Why not celebrate the birthday of your near and dear ones or VIP foreigners with Geisha?
A professional in hospitality and an inheritor of traditional Japanese performing arts, Geisha is a popular image icon of Japan.
In the past, however, geishas did not have a good image because they were not in their true nature, such as "selling colors," which permeated throughout the world.
Today, the beauty and behavior of geisha are the envy of the world, especially among foreign women.
It is no exaggeration to say that their skilled entertainers and hospitality skills are the best in Japan.
In this issue, we would like to introduce a custom-made plan for geisha that we recommend.
It's the perfect birthday party for your near and dear ones or for the foreign wealthy and rich (VVIP).
This article will help you to.
– A special way to celebrate in Japanese culture?
– To begin with, what kind of people are foreign wealthy and influential people (VVIPs)?
– What is a birthday party in a foreign country? – Can I invite a geisha to my birthday?
You will be able to get answers to questions such as "What is the best way to celebrate a birthday? We hope you will find it useful for your birthday party planning.
Recent Trends in Foreign High Net Worth Individuals (VVIPs)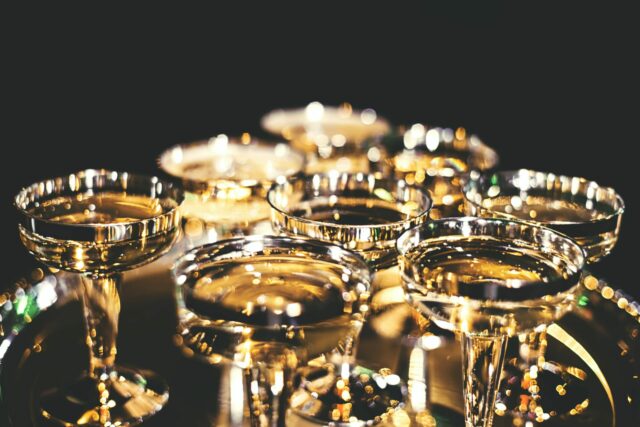 What is a wealthy/wealthy (VVIP) foreigner?
Wealthy (VVIP) foreignersWhat kind of person is a VVIP in the first place?
VVIP is an acronym for Very Very Important Person.
A super-important person generally refers to "a person who holds a position or office of social importance," specifically, a person in an important national post or an executive of a large, world-renowned company.
Of course, this is a general criterion; if you are a very important person in your respective company or business, you are a VVIP.
In addition, the very wealthy, such as those with total assets exceeding one billion, are also referred to as VVIPs because they are socially influential individuals.
Recommended Related Past Articles: The Meaning of VVIP and 10 Examples of High Net Worth Hospitality Events and 3 Examples of Entertainment
Luxury Tourist Consumption Trends
The travel of the wealthy and affluent, also known as luxury tourists, is so influential that it is said that you can read the next public trend by looking at their movements.
There are two types of luxury tourists: All Luxury, who spend more on all aspects of their trip, and Selective Luxury, who focus on their highest priorities.
The most common type of All Luxury is the type that hires a trusted travel agency to do all the planning, and stays in package tours and internationally renowned luxury hotels for the wealthy, which may be easier to understand if you imagine people who invest money in everything from airplanes to private guides.
They are also thoroughly invested in consumption, especially luxury shopping and gourmet food.
And Selective Luxury, which is considered a new type of affluent trend, is a type of person who does not invest heavily in everything, but rather focuses on and thoroughly invests in everything.
This type is more common among middle-aged people, especially millennials, and early retirees, who are interested in experiential and excursion-type travel.
While not that particular about airplane class or hotels, they are wealthy people with a voracious appetite for special experiences, and are willing to spend points to visit unexplored places and have experiences that cannot be found anywhere else.
It is also important to note that people are more interested in wellness experiences than luxury experiences.
They gather information on their own, and when they do hire a travel agency, they like to give detailed instructions and plan their own special trips.
Both types have one thing in common: a special experience.
As can be seen from the above, there are still many wealthy people who wish to have a special Japanese cultural experience when they visit Japan.
Recommended reference article: [What is Wellness Tourism? A Case Study of Future Inbound Tours and Traditional Japanese Cultural Experiences
Two Definitions of Wealthy and Affluent Classic Luxury and Modern Luxury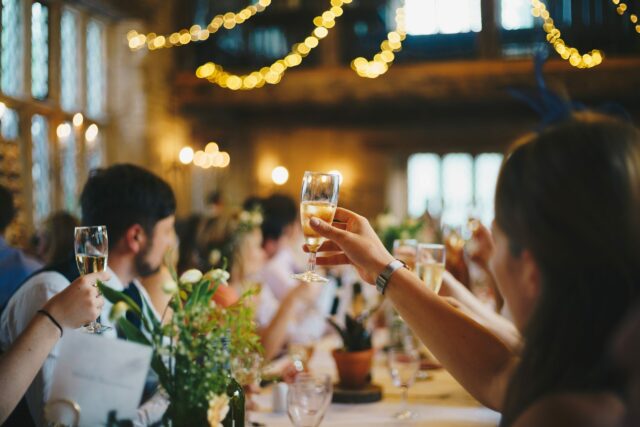 Luxury tourists, the wealthy and affluent travelers, are defined as two types of travelers: Classic Luxury and Modern Luxury.
So what exactly do they like about the trend?
Classic Luxury
The main age group is from 60s and up, and many of them are accustomed to other companies and public recognition of "extreme comfort," "top quality service," and "status symbols" are required.
Classic Luxury is said to be the affluent class that is willing to invest thoroughly in wealth, power, strength, and status, and seeks strong comfort.
They are also keen on luxury brand shopping and fine dining in various regions.
Modern Luxury
The newer type of affluent, Modern Luxury, is the type of affluent who finds important value in culture and uniqueness, and whose values, interests, and concerns are centered on their own values, interests, and concerns.
They tend to be young, wealthy people who spend their money on things that interest them, but are not interested in what others think of them.
They are more concerned with "experience" than "luxury," and their standard is whether it is worth it to them.
The keywords are said to be "authentic experiences," "eco-tourism," and "sustainability," indicating a shift toward values different from those of the traditional affluent class.
Reference site: Japan National Tourism Organization JNYO
Changing Orientations and Consumption Trends of the Rich and Affluent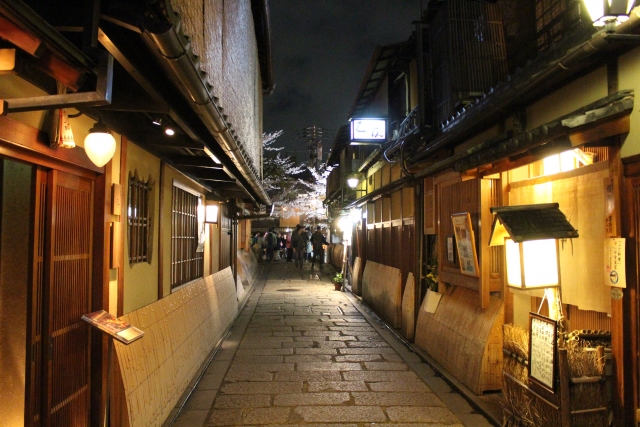 What each of the above two types of wealthy people, Classic Luxury and Modern Luxury, have in common is that they are still "in touch with their essence.
Whether it is the top-of-the-line service and status symbols demanded by Classic Luxury, or the authentic experience and sustainability of Modern Luxury, we still crave exposure to the finest authenticity.
I want to savor experiences and experiences that satisfy me, with no cost limitations."
Both of them share the same idea of "the real thing," so it is still important to provide the "real thing" to satisfy the wealthy and affluent foreign travelers.
Birthday parties for wealthy and affluent foreigners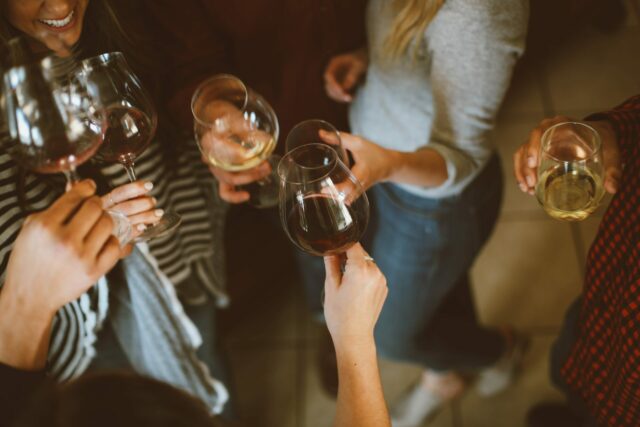 Foreign Birthday Parties
One of the customary sensibilities that differs between Japan and other countries is that birthdays are generally celebrated by the birthday person himself/herself planning the party and having everyone celebrate, rather than a party organized and celebrated by the people around him/her.
This is true for both the general public and children, so the sense of celebration is somewhat different from that of birthdays in Japan, where everyone celebrates the birthday person.
In other countries, birthday parties, especially at the 10-year milestone, are often grand, and many ordinary people rent out large venues for large parties.
The general public can also hold quite large parties, renting out cruisers, restaurants, etc., or renting out mountain lodges and making noise until morning.
As you can see, many other countries usually like to party more than the Japanese, but the excitement of a milestone birthday party is exceptional.
Birthday parties for wealthy and affluent foreigners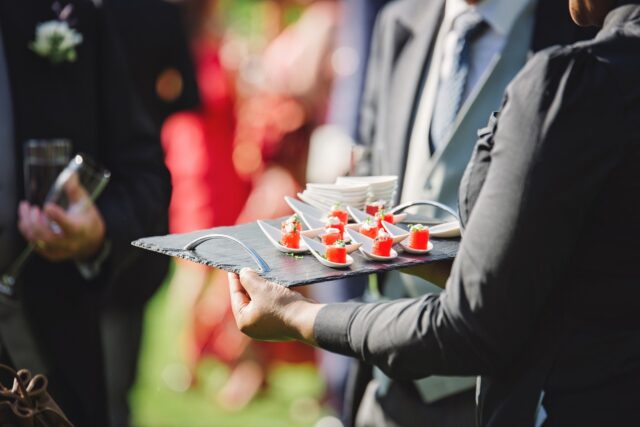 So what are the birthday parties of wealthy and affluent foreigners like?
This is the same as the large birthday parties of the rich and wealthy in Japan, where many people still invite a large number of people and throw large parties.
For wealthy foreigners, having a birthday party is a show of status, with many celebrities invited, famous musicians performing, and so on.
Recommended past articles: Entertainment and Party Planning for High Net Worth Individuals and VIPs | Examples of special events and programs that are uniquely Japanese
Foreign surprise party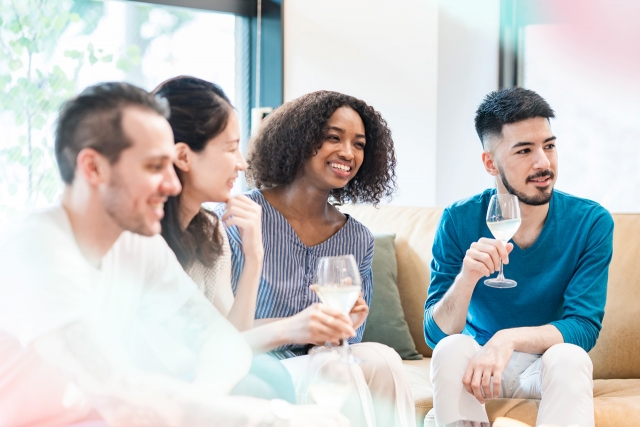 Some surprise parties are held with the purpose of surprising the birthday person, but basically, the birthday person has the right to make the decision, as a birthday is supposed to be a day to spend as he or she wishes to spend it.
A surprise party is a very Japanese way to celebrate, as in, "No one celebrated with me this morning, but when I got home, crackers, cake, and friends threw me a party."
Surprise birthday parties are sometimes planned by people close to the birthday person, such as relatives, lovers, or close friends, but even in such cases, it is still probably best to avoid the day of the birthday.
Surprise parties are sometimes planned at work or school on days close to birthdays, but the mainstream tends to be surprise gifts or surprise events.
If you want to plan a surprise, the birthday Japanese will appreciate the surprise gift into the party they have planned.
However, celebrating a person's birthday in a foreign travel destination, Japan, is special because it is a different situation than usual.
Even if the person is in Japan on a birthday trip, if there is no sign of a party during his/her stay, it is just a surprise to throw him/her a birthday party where he/she can experience Japan.
There is the special situation of not having a birthday in your own country and the thrill of being able to celebrate it in a grand way in a foreign country.
Especially if you incorporate Japanese cultural experiences into your party planning, you will have memories that will last a lifetime.
Birthday Party with Geisha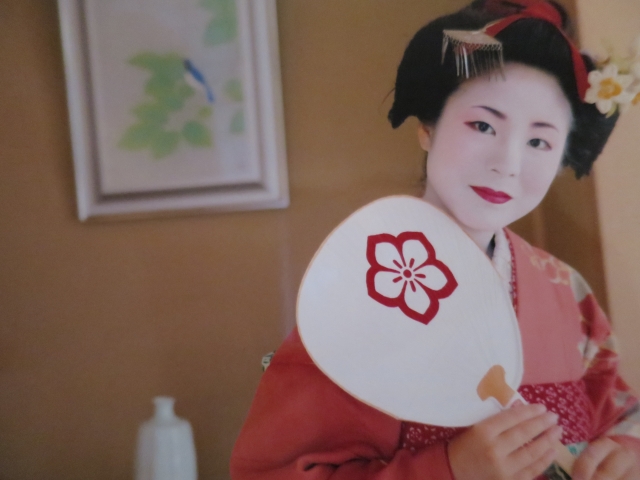 Invite a geisha to your birthday party.
Birthday trips are special trips, special experiences.
It's a fitting way to welcome the new year.
If you are celebrating a birthday during your trip to Japan, for many people, coming to Japan is a birthday present.
While some people celebrate their birthday in a quiet place with family or loved ones, many others want a special experience that they can only experience in Japan.
At such times, I highly recommend the idea of reading Geisha, a Japanese cultural tradition.
Geisha are also important when renting out a large venue to host a grand celebration, as they are professionals in the performance of Japanese dance.
And since geisha can be arranged at ryotei (Japanese-style restaurants) or ryokan (Japanese-style inns) where you are staying, it is a great way to celebrate a birthday for a small group.
Geishas can accommodate both large and small parties, making geisha a recommended Japanese cultural experience for birthday parties.
Recommended related article: [Hospitality with Geisha] Foreigners are delighted! Ozashiki play and performance as an event
5 Advantages of Inviting Geisha to a Foreigner's Birthday Party
1: Looks amazing.
So what exactly are the benefits of inviting a geisha to your birthday party?
First of all, it "looks amazing".
The whitewashed faces, wigs, and kimonos of geisha are exotic in appearance to foreigners.
Geishas have become synonymous with Japan and are so well known to foreigners that one look at a geisha and you know it's a geisha! Just one glance is enough to tell you that you are a geisha.
Just the appearance of such a geisha at the venue is a great surprise.
2: I am a Japanese cultural traditionist.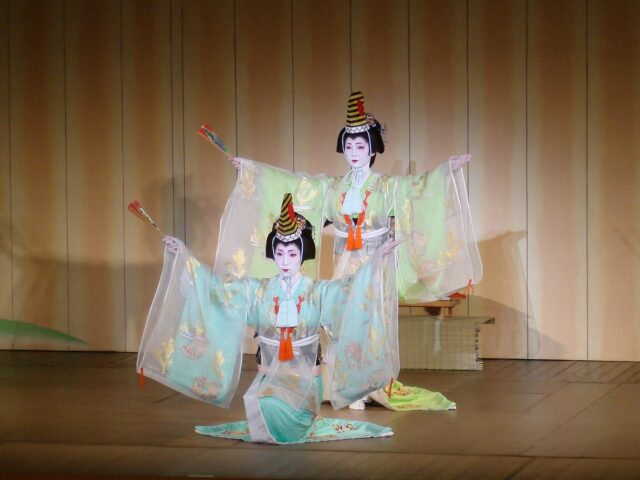 Another important factor is "being a Japanese cultural luminary.
To become a geisha, one must undergo rigorous training from his or her teenage years to become a professional dancer and singer of Japanese dance and song, and to establish himself or herself as a geisha.
The effort and discipline involved is extraordinary, and the amount of things one must learn in order to stand on one's own as a geisha is impressive.
3: Omotenashi Professionals
It is also important to be a "hospitality professional."
It is said that geisha are reliable because of their skills to entertain customers in any situation, so they are great at reading the mood of the place, performing dances, enlivening the place with games, and making great decisions on the spur of the moment.
It is truly a perfect birthday for the wealthy and affluent who desire a special experience.
4: Existence is Japan
Another important point is that "existence is Japan."
Just by standing quietly in the hall, the geisha create a very Japanese atmosphere.
It is an exquisite status to have a glamorous and exotic geisha to make your birthday a success.
They are very popular among Asian customers, many of whom are photo enthusiasts, because they are photogenic and look great in photos taken on trips to Japan.
5: They perform entertainment.
Geisha is a Japanese dance entertainer.
Nihon Buyo is a uniquely Japanese dance form with its origins in Kabuki and Noh.
Because it is a completely different type of dance from the dances of other countries, Nihon buyo is said to be a very interesting traditional Japanese culture for foreigners.
The beauty of gestures in kimono is pursued to the utmost limit, and is sometimes based on the onnagata movements of the Kabuki theatre, so that everyone is unintentionally drawn to the beauty of these uniquely Japanese gestures.
You will be able to see such a special up-close performance of Japanese dance, which will increase the appeal of inviting a geisha to your birthday.
Examples of birthday party planning in Motenas Japan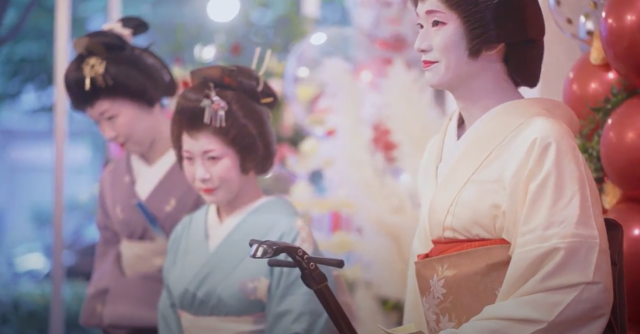 So how can you actually invite a geisha to your birthday party?
Here are some of the episodes of birthday parties for high-net-worth and high-end (VVIP) foreigners that Motenas Japan has actually planned.
Birthday party for a wealthy Taiwanese VIP client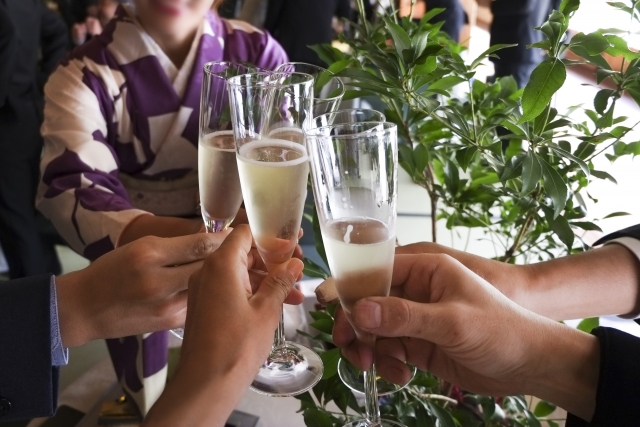 We were wondering if there is any good plan for a surprise party for the wife of the president of a certain listed company in Taiwan. We asked for advice.
The wife is a Japanophile and loves Japanese culture, so we proposed a birthday party with geisha as the key word for the party.
The party was held for his wife, family, and friends visiting Japan at a renowned creative French restaurant where they could enjoy Japanese ingredients to the fullest.
It was a comfortable place to relax and chat, and everyone seemed to be at ease.
After a short time after the meal begins, three geisha will appear in the hall and perform Japanese dance to the accompaniment of shamisen and song.
It was a surprise, he said, so the performance was sudden.
It was a different arrangement from usual, but it seemed to have succeeded in creating an emotional response.
After the dance, the geisha visit the birthday girl's wife and offer her a drink.
Everyone seemed impressed to see the geisha up close.
They also took pictures to commemorate the event.
Afterwards, his wife tried her hand at a geisha game.
It's a simple rule, and it's a lot of fun.
We toasted to the delicious food, geisha games, and everyone grabbing a sparkling champagne as we requested a champagne tower.
It was a very nice birthday event.
Birthday party for the president of a large company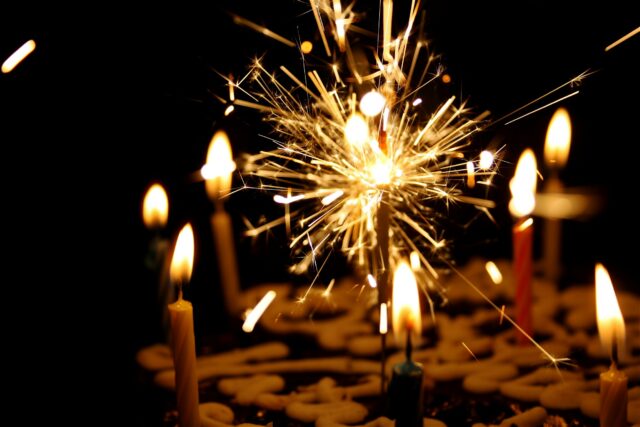 A Japanese company representative consulted with us about a "surprise birthday party for the president of a large American company, who will be visiting Japan on a date near his birthday.
Of course, it was not on the day of his birthday, but about four days had already passed, but he wanted to celebrate his birthday with a project that would allow the busy president to relax as much as possible.
The president was staying at a top-class ryokan with a ryotei (Japanese-style restaurant), so we created a private room there as a surprise and arranged geisha.
Motenas Japan is able to provide geisha, which are not allowed in Ichigen-san, for special foreign guests.
There are many wealthy and affluent foreigners who would like to try geisha entertainment, but again, many of them do not accept Ichigen-san, and the geisha experience does not meet the needs of the wealthy and affluent.
Motenas Japan can provide a geisha as if she were a husband who is familiar with tea and fun through a custom-made project.
This geisha project for the president of the company took the form of making just such a request possible.
In a space that ensures privacy, we enjoyed the finest hospitality, spreading our wings as much as we wanted.
summary
How was it?
In this issue, we have introduced the idea of inviting a geisha to a birthday party.
If an important foreign guest has a birthday during his/her stay, or if he/she comes to Japan close to his/her birthday, it would be very nice to surprise him/her with a birthday party.
I am sure it will be a wonderful memory.
Inviting a geisha to your birthday party is an idea to enjoy your special day with a Japanese cultural experience.
Even if it is not the day of your birthday, it is nice to be treated with Japanese hospitality with a "Happy Birthday! It is a very nice Japanese hospitality that includes the feeling of "Happy Birthday!
"We are so glad you are here!" Why don't you give them the gift of a special time with the feeling of "I'm so glad you're here!