Christmas Cards for Important People: Importance and Manners of Writing Overseas with English Example Sentences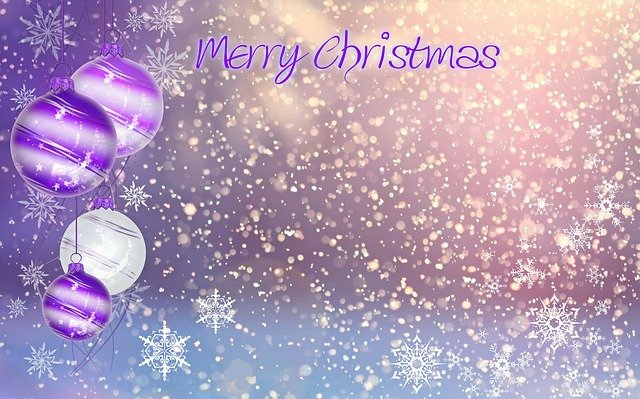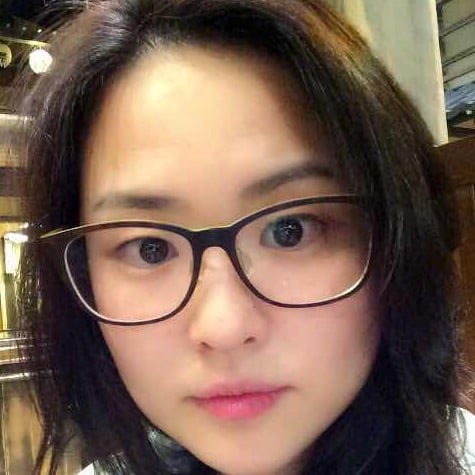 Postcards from the trip.
Birthday cards for birthdays.
Birth of a newborn baby, wedding anniversary, etc.
In Europe and the United States, there is a custom of sending greeting cards to each other on various occasions.
Greeting cards, including Christmas cards, are very important in Western society, as are New Year's cards in Japan.
Not only is it of social importance, but we often see people cherish the cards delivered to many foreigners.
Christmas cards are important to many of them.
How about sending a Christmas card this year to your loved ones overseas who you don't get to see very often this year at the Corona Vortex?
In this issue, we will introduce Christmas cards, their manners, how to write them, and example sentences in English!
Christmas Card Giving Customs in Foreign Countries
What is a greeting card?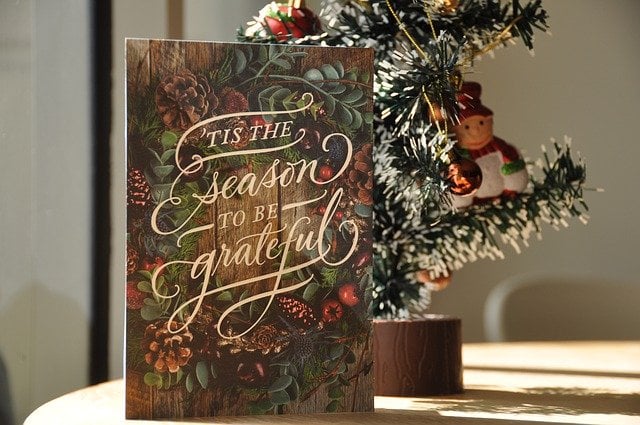 Greeting cards are cards that are sent to each other on a daily basis in Western society for all occasions.
From weddings, funerals, birthdays, making up after a fight, moving house, to the birth of a newborn baby.
Christmas cards are the most popular among these cards, which appear in all kinds of scenes in life.
This greeting card, which comes in a variety of types and is a permanent fixture in most homes.
There is a sense in which it is not only a social formality for occasions such as weddings and funerals, but also a casual gift that can be sent to loved ones as a gesture of friendship.
Of course, handmade cards are also appreciated, and a variety of custom-made greeting cards are available.
Greeting cards are made when people want to announce their joy to many people, such as the report of a marriage or the birth of a newborn baby, and most people order them from printing companies to make original cards.
Basically, the card is not a postcard as if sent from a travel destination, but a card that is folded twice or three times and then placed in an envelope.
The two-fold is the most common for ceremonial occasions where protocol is important, such as weddings and funerals, but there are many different types of folds.
There are a variety of shapes, such as pop-up ones with a mechanism that pops out when opened, accordion ones, cut-out ones, and ones that can be enjoyed as a diorama.
Currently, dry cell batteries cannot be handled by international mail, but there are various types of batteries, including those that play music when exposed to light.
What is a Christmas card?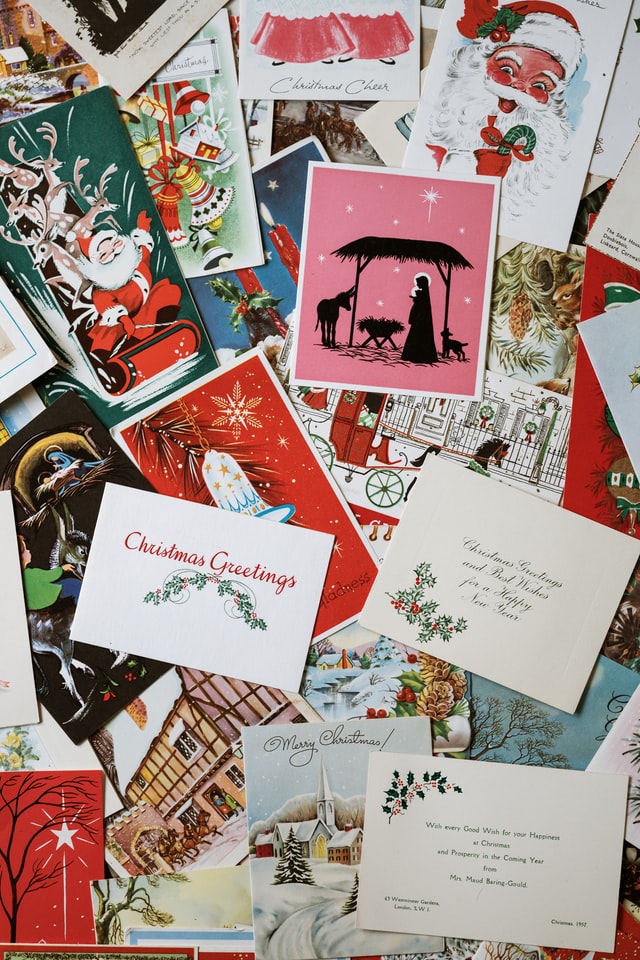 Christmas cards are greeting cards sent to be received around December 25.
Like New Year's cards in Japan, they are sent as greetings to those who have taken care of you and your loved ones during the year.
Deliveries are usually made from mid-December to before Christmas.
In Europe and the United States, the week before Christmas is the peak delivery time, so the post office is very busy during that period, just like New Year's cards in Japan.
In Christian countries, there is a strong sense that December 25 is the day to welcome the New Year, so some people add their best wishes for the new year to their Christmas cards.
It is very heartwarming to receive a warm card from a loved one during the week-long Christmas vacation.
Christmas Card Manners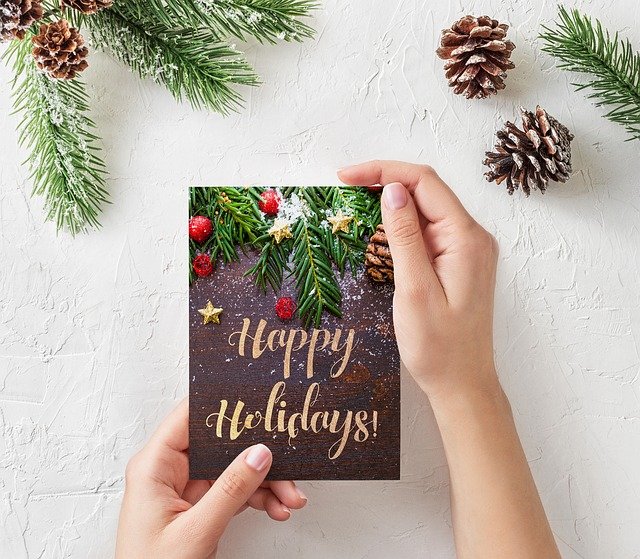 Christmas cards have the same manners as New Year's cards.
Here is an explanation of Christmas card etiquette.
When should Christmas cards arrive?
Christmas cards are usually sent out on the fourth Thursday of November, which in the United States is around the time after Thanksgiving Day.
In France and other European countries, Christmas cards are usually sold in stores from late November.
Many people in other countries also start their preparations around that time.
It will be best to arrive around mid-December or before Christmas, so you should take into account how long it will take for the mail to reach the recipient's country of residence and prepare accordingly.
Post Office International Mail Delivery Schedule: https://www.post.japanpost.jp/int/deli_days/index.html
However, unlike New Year's cards, Christmas cards do not have to arrive before Christmas.
This is because the recipients will enjoy the cards they receive by displaying them on their Christmas trees or fireplaces.
Therefore, the earlier you arrive, the more time you will have to enjoy your visit.
And if you arrive after Christmas, you will not feel uncomfortable if you have New Year's greetings in addition to Christmas congratulations.
If you are concerned about the arrival date, one option is to send it as a New Year's card.
It is usually accepted as a New Year's card during the month of January.
If it is too late to send the card, you can include a letter with the card, reporting on your recent situation and expressing your feelings toward the recipient, and they will feel comfortable accepting it.
One of the charms of Christmas cards is that they can be used as an opportunity to contact loved ones, even though they have become estranged, with a year's greeting.
Is it safe to give to a non-Christian?
Christmas is the most important day for Christians.
However, Christmas is now celebrated worldwide, regardless of religion.
However, Christmas cards are basically a way of expressing joy at Christmas.
It is still uncomfortable for people who strongly believe in other religions to receive them.
Therefore, there is no problem if you do not use the words "Merry Christmas," but instead wish them a Happy New Year and thank them for their support during the past year.
If the recipient is a Muslim or Jewish person who is very particular about not being a Christian, choose a card that does not include Christian motifs such as crosses, Christmas trees, or angels.
Are there mourning periods for Christmas cards too?
Since the concept of mourning is not so common overseas, there is no particular problem.
However, it is clear that this has been a hard and unforgettable year for the recipient, and you may want to refrain from giving them anything with too much of a buoyant text or picture.
The grief of losing a relative is a very private matter, and it depends on the depth of your relationship with your friend, but it would be nice to be able to offer words of comfort to your friend during this difficult time.
Non-Christian New Year
On January 1, when the western calendar changes around the world, the mood is filled with New Year's celebrations.
December 25 is the day to celebrate the birth of Christ, not the Western calendar, but in Christian countries, Christmas is more closely associated with the New Year than January 1.
New Year's Day, January 1, is an important day for us in Japan.
You also have a New Year's vacation.
In the West, however, work and school usually begin on January 2.
December 25 is usually celebrated slowly with relatives and family, but January 1 is celebrated with a countdown party with friends and business associates.
As you can see, each ethnic group and culture celebrates the New Year differently.
Similarly, Chinese New Year is celebrated in February, Russian New Year is celebrated on January 7, and Jewish and Muslim New Year are also different.
If the recipient is not a Christian, it is nice to send a New Year's greeting card tailored to their culture.
Japanese-Style Christmas Cards that are Delightful to Receive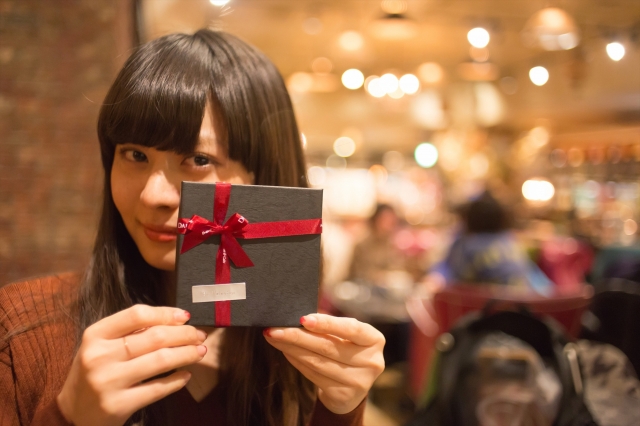 If you have a foreign friend, significant other, or business partner, why not send them a Christmas card chosen with them in mind?
It is a great pleasure to receive a card all the way across the ocean, and what an exciting gift at a time when there is no freedom in the world due to the Corona Vortex.
There are very beautiful greeting and Christmas cards available in Japan.
There are delicate cutout-style dioramas, detailed pop-ups, and ukiyoe-style cards, as well as maki-e cards that look like they have been decorated with lacquer or mother-of-pearl inlays.
And you can buy very beautiful Japanese-style stamps at the post office counter.
Many foreigners love unusual and beautiful stamps, and this will be a Japanese-style Christmas card from corner to corner.
Post Office List of special stamps, hometown stamps, and greeting stamps issued: https://www.post.japanpost.jp/kitte/collection/archive/
All of these gifts are delicate and very thoughtful.
Why Christmas cards are important
Card's special features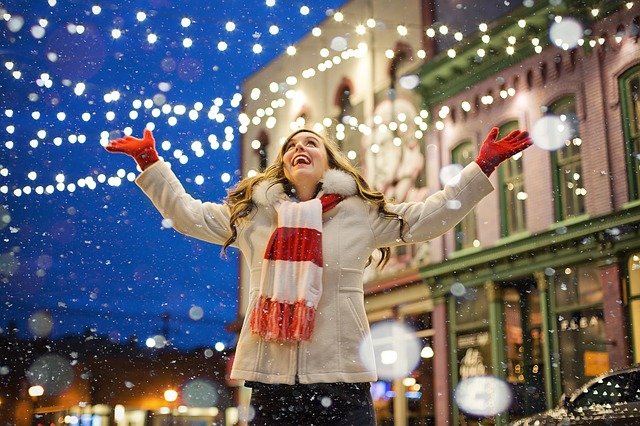 In today's society, most people send Christmas and New Year's messages by e-mail or social networking messages.
However, I choose a Christmas card with the recipient in mind, and handwrite a small greeting.
Then send it by international mail.
All of these actions will be a great pleasure for the other person.
Christmas cards from overseas are especially special and appreciated by all.
Japan has many beautiful Japanese-style Christmas cards.
Among the many Christmas cards that arrive, the delicacy of Japanese-made greeting cards is remarkable.
Since it is difficult to visit Japan nowadays, a heartfelt Christmas card from Japan will deepen the bond with the recipient.
Post Office International Mail How to send greeting cards:
New Year's Cards Conveying Japanese Culture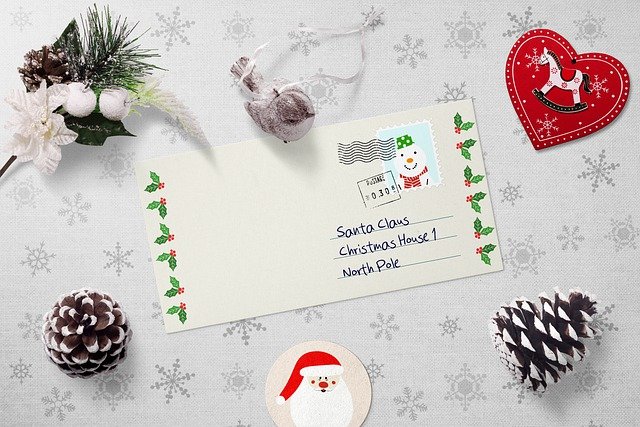 There are differences between religions and countries, and I don't know what beliefs and customs the other person values.
But an important foreigner.
There are some foreigners like that, aren't there?
In such a case, how about sending a Japanese New Year's card as an introduction to Japanese culture?
You can send a New Year's card sold by the post office as international mail by adding a stamp worth +7 yen.
A New Year's card postcard is used horizontally, with the words POST CARD at the top center and the address written in the same way as a regular airmail.
The fact that Japanese people use them on a daily basis also makes them very attractive.
Authentic Japanese New Year's cards are highly appreciated by those studying Japanese or interested in Japanese culture.
English example sentences for Christmas cards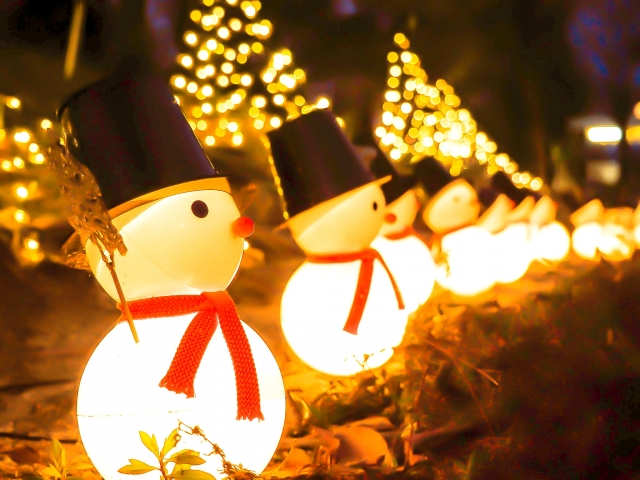 – Happy holidays & happy 2022! Make it the best year ever for you.
Happy vacations and happy 2022! Make it the best year ever for you.
– Merry everything & happy always.
All the best, and always happy.
– Have a wonderful Christmas and a New Year filled with peace and joy.
Have a wonderful Christmas and a New Year filled with peace and joy.
– All we want for Christmas is to see you again soon. May your holidays be bright and happy and all your Christmas wishes come true.
Our only wish for Christmas is to see you again soon.
May your vacations be bright and happy and may all your Christmas prayers come true.
– Well, that was another crazy year! Hope your holidays will be full of health, joy and all the things you wished for.
Well, what a crazy year it has been! I hope your vacations are restful, joyful, and filled with all that you desire.
– Sending all our love and wishes for better days ahead. Happy holidays and happy 2022!
We send you all our love and wishes for the wonderful days ahead.
Happy vacations and happy 2022!
– Best wishes for a joyful Christmas and a New Year filled with love, happiness and prosperity.
Wishing you a joyous Christmas and New Year filled with love, happiness and prosperity.
– Wishing you a blessed Christmas and happiness in the New Year.
Wishing you a blessed Christmas and all the happiness of the New Year.
summary
Christmas cards are easier and more accessible than special gift giving.
Now, we have entered an era in which we are reexamining the forms of human communication, which have undergone rapid changes due to the development of technology and the Corona Vortex.
In these times, a Christmas card that goes from your hand to the recipient's hand across the sea will be a thoughtful and precious gift.
This is the season of warmth in the midst of cold.
Friends in faraway lands think about you.
That is something that makes me very happy.