Points of Hospitality for High Net Worth Individuals: 17 Examples of Events by Type of Foreign VIPs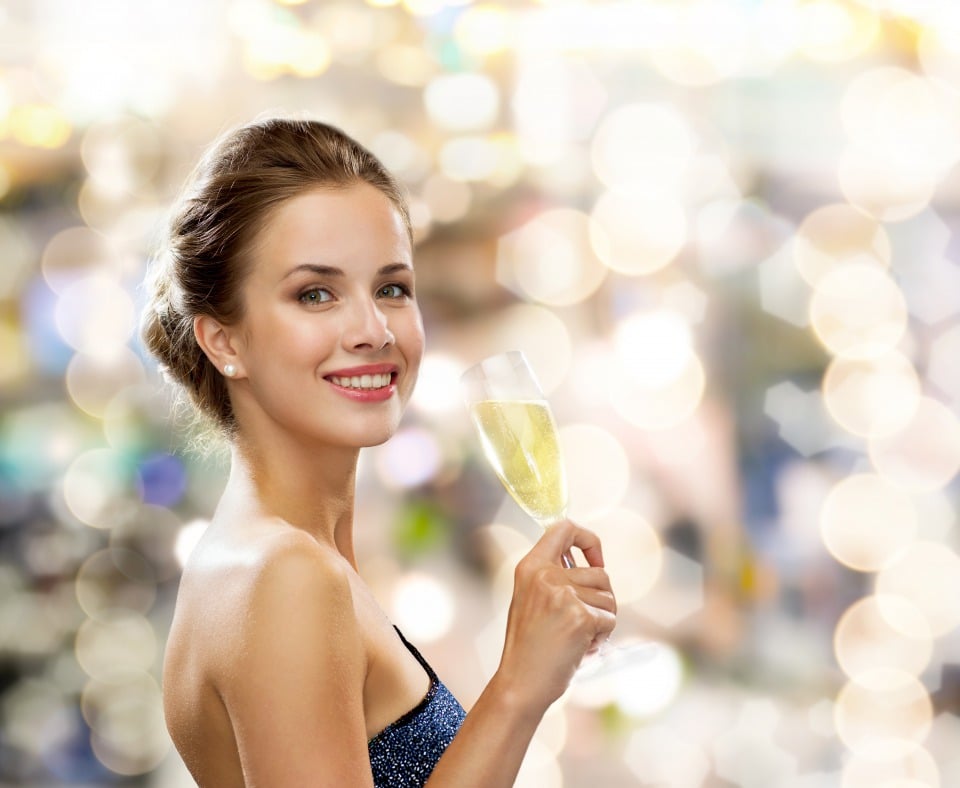 It is said that there are now more than 250,000 ultra-high-net-worth individuals in the world with a net worth of more than 3 billion yen.
And the number is increasing every year.
In fact, there are probably many companies that have VVIPs among their business partners and customers.
However, when you are asked to invite such guests or plan an event or trip, have you ever had a difficult time deciding what to prepare for them?
– What should you keep in mind when entertaining foreign VIPs and VVIPs?
– What should I think about when planning hospitality?
– What kind of hospitality should I offer to make them happy?
– I would like to know specific examples of events tailored to my interests and tastes.
In this issue, we will introduce 17 specific examples of Japanese cultural experience events for the super-rich, focusing on points to consider when entertaining foreign VIPs and VVIs.
Key points of hospitality for the wealthy
VVIP's Values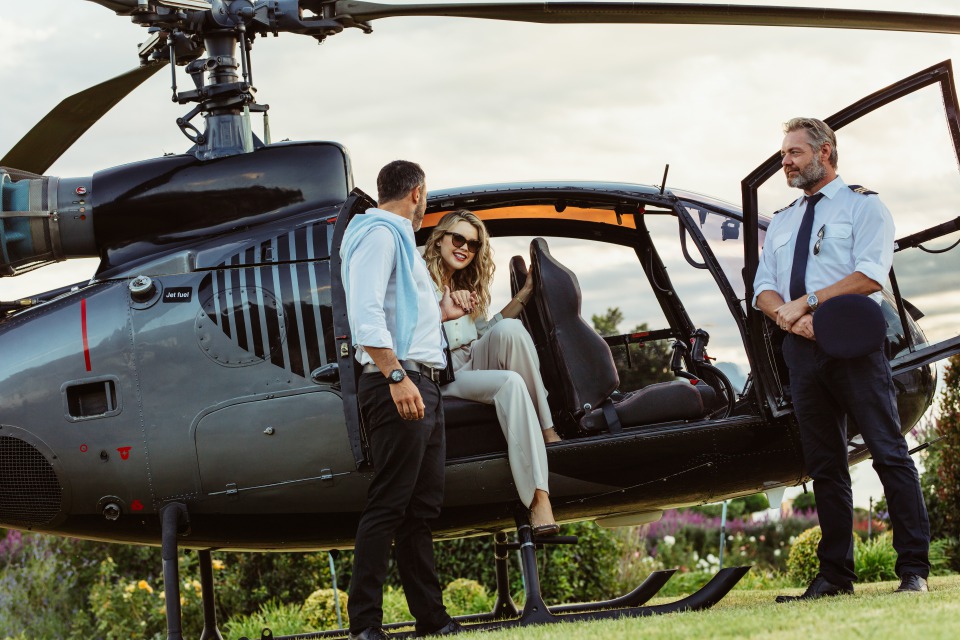 VVIP is an acronym for Very Very Important Person, which means a very wealthy person.
In Japan, the term "hyper-wealthy" is sometimes used.
Many of them own several luxury cars, fly around in private jets as if they were riding bicycles, and wear luxury brand goods on a daily basis.
Their movements are always watched because they always set the trends in the luxury world.
It may seem extravagant at first glance, but it means that they are in daily contact with the "first class" and the "real thing".
This also means that they are training their eyes and sense of sensing great things from all over the world on a daily basis.
It is not enough for them to be extravagant, extravagant, and lavishly spent.
The most common trend among VVIPs is to make sure that their needs are being met.
Click here to read our previous article on foreign VVIPs.
The Meaning of VVIP and 10 Examples of Hospitality Events for High Net Worth Individuals and 3 Examples of Entertainment
Special Individuals and Important Private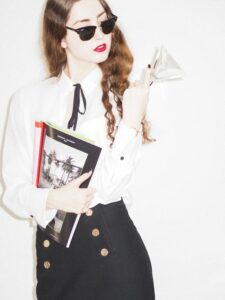 Others value being a special individual who is different from the masses.
– That you are someone who can experience something different from the rest.
– Some value the certainty that they are the only one who can do something that is rarer and rarer than others.
Many people value the certainty that they can do something that is more rare and unusual.
Many people are not interested in common projects or things that can be experienced elsewhere, so when you start a hospitality project, be sure to plan it for them.
Therefore, it is very important to do research in advance, and if you have met them before, remember what made them happy and what kind of conversation you had with them at that time.
Also, since many of you are famous or important people, it is important that your privacy and personal life be protected.
Even the most respectable people are human and need time and space to relax themselves.
We recommend that you use a private space for various events so that you can relax and enjoy them more.
If you are staying in Japan privately with your family or loved ones, we recommend that you protect their privacy.
Many VIPs and VVIPs are busy people.
It would be a great pleasure for us to offer them a short break from their busy schedules.
What are they looking for in a trip?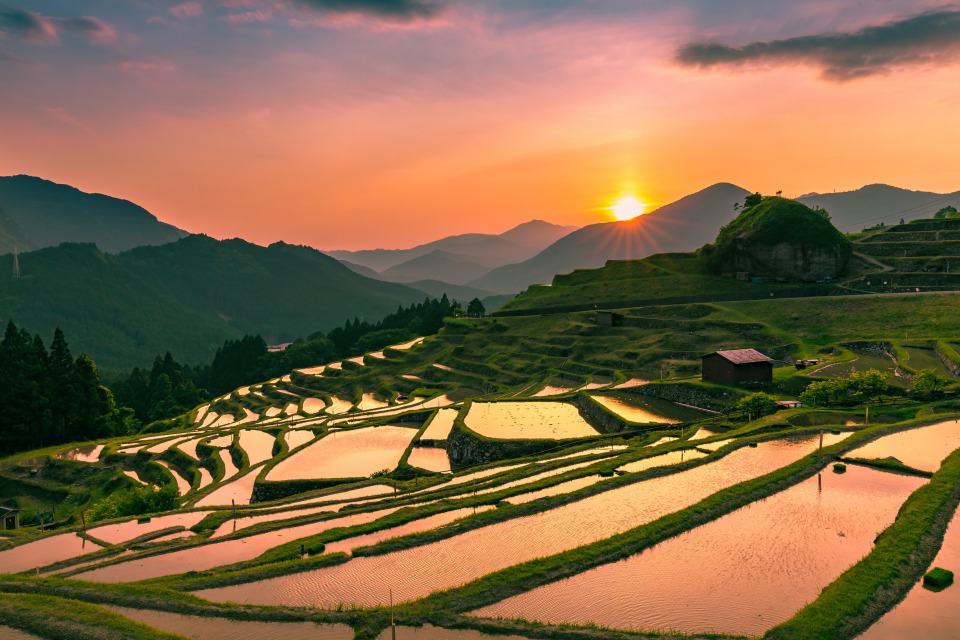 Many VIP VVIPs routinely travel to and from overseas, both for business and personal reasons.
They often attend parties and events for business, so even though their lives may seem glamorous, they may not have much time for rest and relaxation.
That is why it is important to take a break from such a busy life and stretch your wings and enjoy yourself during your private trips.
Overly crowded schedules can reduce the enjoyment by half, so be sure to make your plans with plenty of time to spare.
It is important to make sure to allow time for personal time and to be available to help if needed.
During your stay in a foreign country, there will always be inconveniences due to the fact that you are a foreigner.
Whether it is a language barrier, stress caused by differences in customs, or searching for something, even the smallest of problems can be more complicated than expected in a foreign country.
In such cases, we will respond with your kindness.
Sincere hospitality is beautiful and reassuring.
The spirit of Japanese hospitality is greatly respected and appreciated by VVIPs around the world.
Determine the type of people you want to please.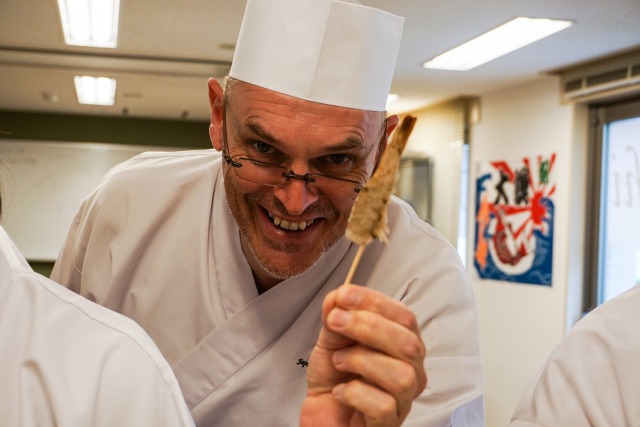 It is natural that each VIP VVIP in a nutshell has its own preferences.
A vague idea of what type of person you prefer is a good start, even if it is just a rough idea of what trends you are interested in.
There are hints hidden there.
Everyone's heart is filled with excitement when they encounter something they like.
It is no different for VVIPs and VIPs.
The moment when you feel the beginning of your curiosity is irreplaceable, and sometimes that is the reason why you travel.
This is what leads to the importance of inquiring beforehand about the preferences and hobbies of the VIP or VVIP from the people involved when entertaining them.
If the person you are entertaining has a pinpoint preference for a particular type of Japanese food or drink, you may be able to get a good idea of what he or she likes. or "I want to enjoy this in Japan next time. If they have a specific request, we will do our best to fulfill it.
However, if there is no such request or you are unable to ask, it is especially important to know the other person's interests and hobbies.
Even if it is just a small hint, it will help them enjoy the event more.
Be sure to do your research in advance.
5 common types of VIP / VVIPs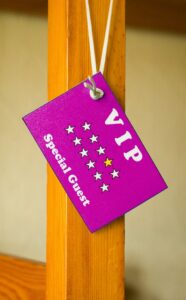 Here we have compiled a list of the five most common types of VIP VVIPs.
If you want to entertain a foreign VIP VVIP in Japan, it is a great idea to find out the direction of your event based on the type of VIP you are planning to host. It is a great idea to find out the direction of your event based on the type of VIP you are planning to host.
Many VVIPs are happy to have Japan as a place to stay, even if they are traveling on business.
Therefore, many people hope to be able to enjoy Japan to the fullest, so reinforcing Japanese culture and traditions throughout your stay will make your stay in Japan more satisfying.
If your plan is in line with the trends and types of people you are meeting, you will be more satisfied.
Sensitive to your own interests and curiosity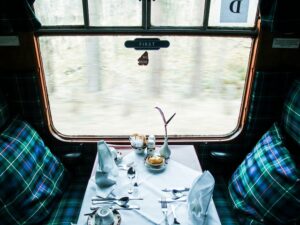 The type that values one's own interests and curiosity
This type is often characterized by a preference for things that are of particular interest to them due to their daily busyness and sense of value.
Conversely, they are not interested in things that do not interest them, no matter how many recommendations they receive.
This is the "by all means! and prepare all kinds of contents with enthusiasm, you may not get a response.
On the other hand, if they have a clear idea of what they like and what they want to do, they are more likely to make requests, which is an advantage that makes planning easier.
Don't miss out on what they have to say.
Proper communication is important.
If it seems impossible to contact the person directly beforehand, it is reassuring to at least be able to consult with those around you.
However, if you only ask vague questions, you will not create a sense of trust, so we recommend that you make suggestions that will stimulate the other person's interest.
Most people look forward to traveling to Japan.
Let us help them feel that excitement.
A type that values history and tradition.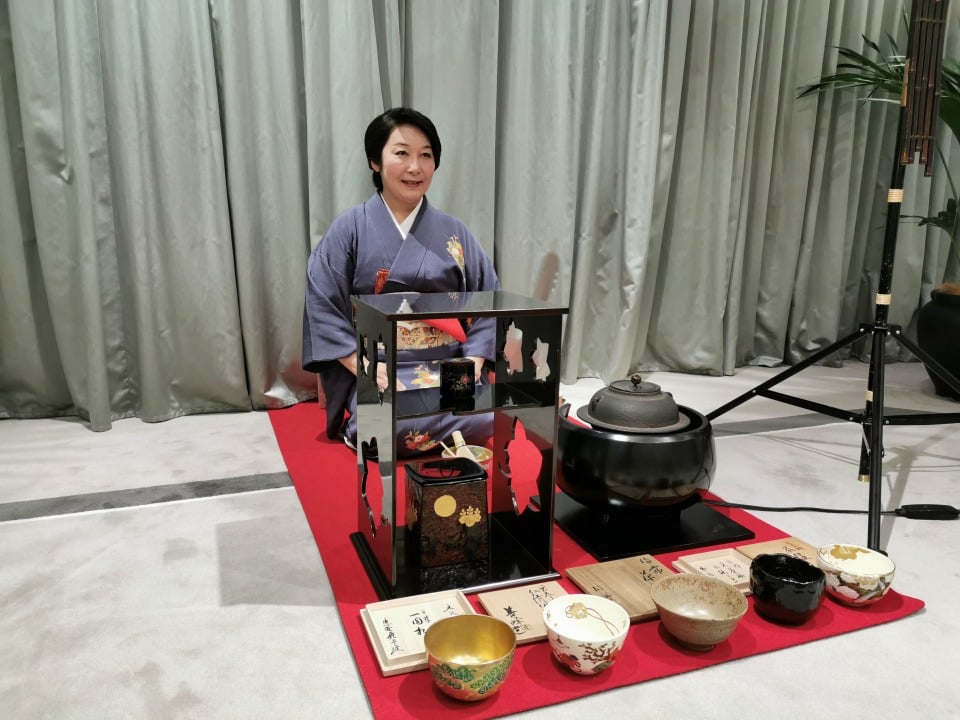 This type tends to prefer things that have been around for a long time and are well-established.
They are more pleased with classical things and things rather than modern and trendy things.
They have a deep interest in the ideas, history, and philosophy of traditional Japanese culture, and show a voracious appetite for learning.
For such people, we will stimulate their intellectual curiosity in abundance.
If we can provide workshops, hands-on experiences, and opportunities to engage directly with professionals from that world, it will be a wonderful experience that only Japan can offer.
This is the type of person who gets satisfaction not only from experiencing things with the five senses, such as sight and taste, but also from absorbing knowledge of the history and stories associated with them.
Guided tours of temples, shrines, folklore, and old townscapes are also very much appreciated.
In this case, it is recommended to have a guide or interpreter with special knowledge to provide deeper insights, which will make their stay in Japan more fulfilling and gratifying.
Sensitive to fads and trends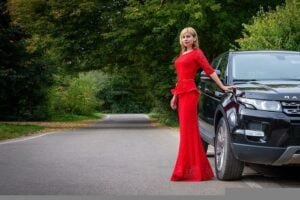 How can traditional Japanese culture guide the type of person who is always interested in what's new and what's trending in that world?
Trends and traditions seem for a moment to be at opposite ends of the spectrum, but in any era, trends trace the times.
What is important is not the current of the time, but what is more noteworthy at that time becomes a trend, and Japanese culture is a treasure trove of hints in this regard.
Therefore, what is important when entertaining this type of foreign VVIPs and VIPs is the ability to analyze what kind of ideas are in demand around the world.
Japanese culture has various ideas and philosophies, many of which cannot be seen in Western culture.
By analyzing and applying the trends that the world is currently looking for, we are able to create Japanese cultural experiences that are sure to please even the most trend-conscious.
The special hospitality that is created by combining Japan with the latest fads and trends is also very much appreciated.
The type that values authenticity and specialness.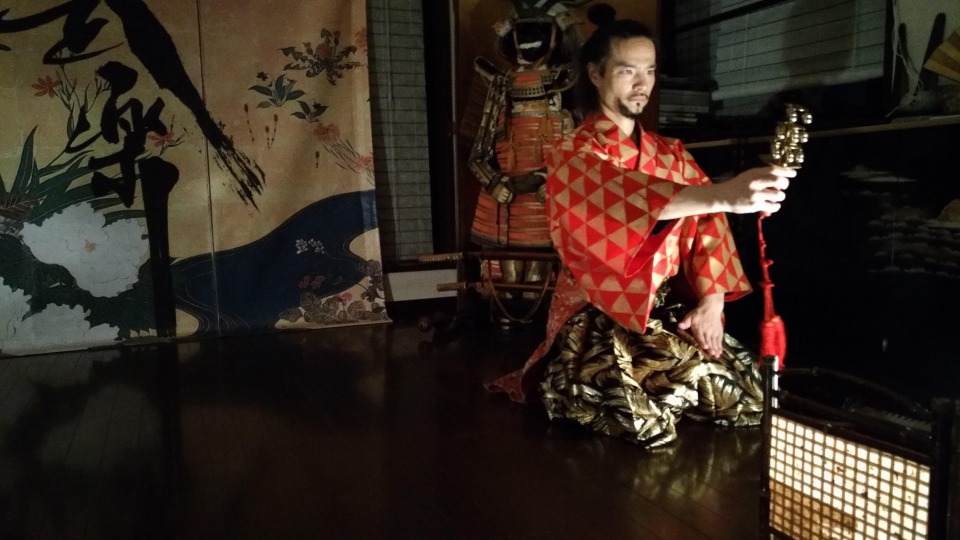 This type values "authenticity" above all else.
Many do not see any value at all in fakes or imitations, and many also detest them.
That is not to say that they should be historical and unique.
There are many people who are attracted to things that have substance, even if they have a short history and were created by young people.
The quality of the work, the effort and thought that goes into it, and the attention to materials are unique, and it is important to have a quality that cannot be easily imitated.
Craftsmanship, one-of-a-kind items, and experiences that can only be obtained on the spot are of great interest.
Many people are particularly interested in traditions and Japanese techniques, so it is important to plan accordingly.
The type that wants to pursue relaxation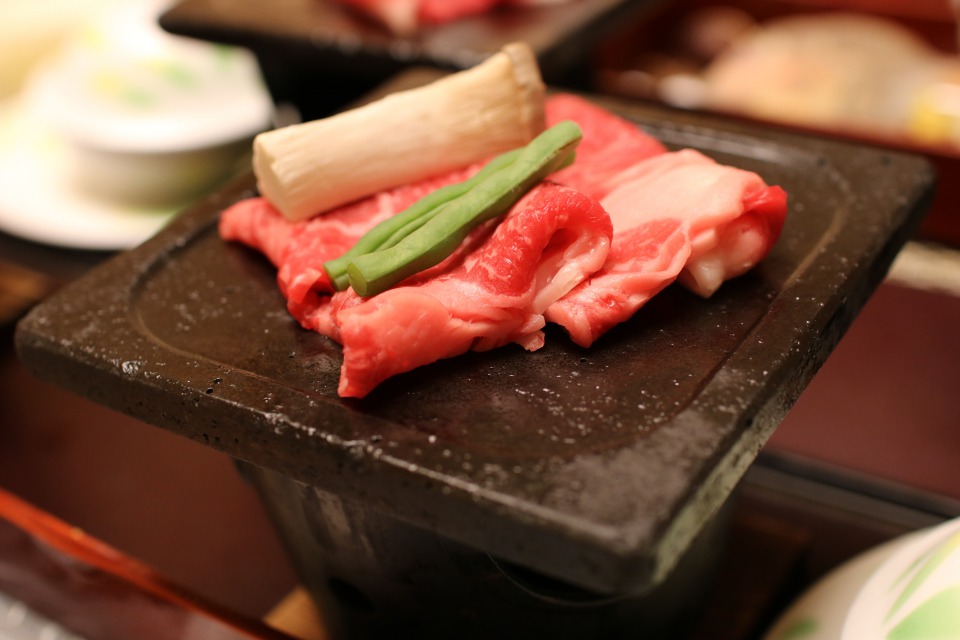 Many of our VIP/VVIP clients want to relax and enjoy their trip to the fullest.
Many of our VIP/VVIP clients want to relax and enjoy their trip to the fullest.
Japan is a country with the world's highest level of hospitality.
Relaxation begins with being treated with that heart.
Onsen (hot springs), unique Japanese massage, delicious food, and beautiful scenery.
There are numerous relaxation options in Japan, and the combinations are endless.
If your partner is looking for relaxation, let's give him or her the ultimate Japanese healing experience with a schedule that allows plenty of time.
【Based on your hobbies】 17 examples of events Recommended traditional Japanese experiences to suit your partner's curiosity and tastes.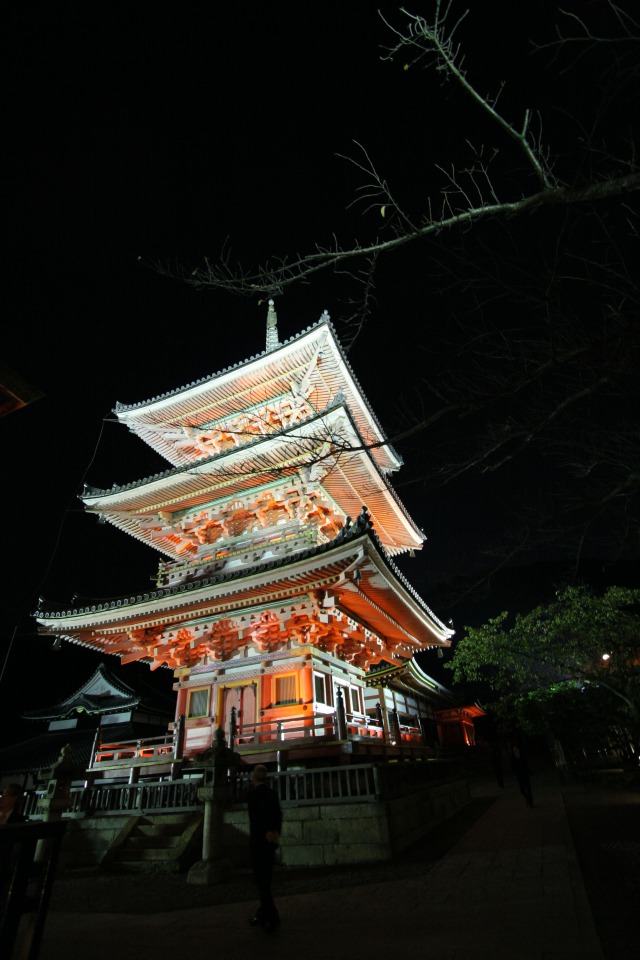 Here are some events to experience Japanese culture that we recommend according to the interests and tastes of your partner.
For those interested in Japanese culture and history
Many foreigners are interested in Japanese culture and history, and this is also true for VIPs and VVIPs.
We can help satisfy their curiosity by providing them with a more realistic experience of Japanese culture through a Japanese cultural experience.
Kabuki Experience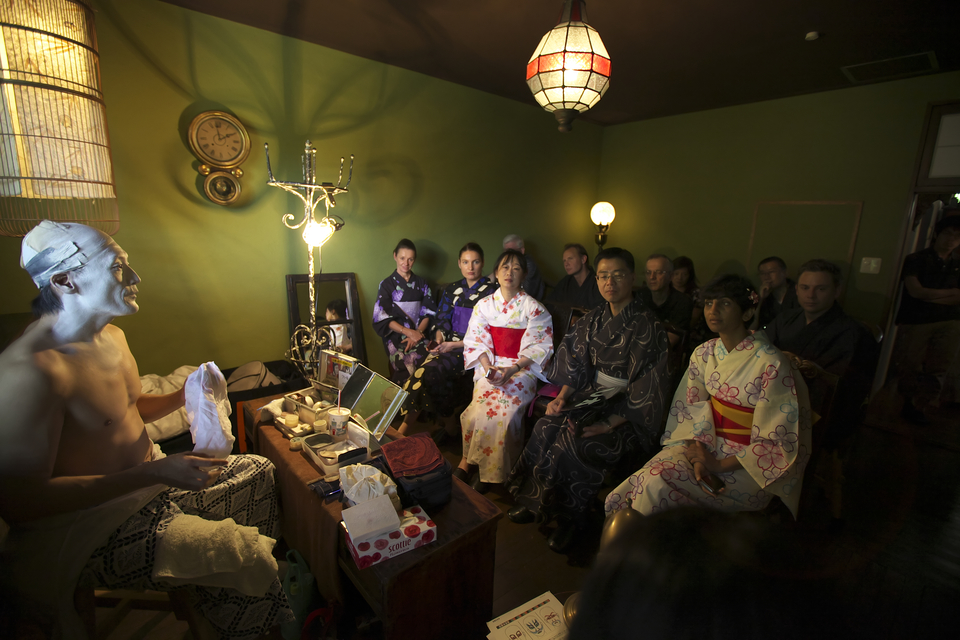 I am already interested in Japan and would like to experience Japan more deeply during this stay. I would like to recommend the following to VIP VVIPs who are already interested in Japan and want to experience Japan in depth during their stay.
For those who already have an insight into Japan, we recommend Kabuki.
Many of our guests are impressed by the opportunity to experience the unique Japanese aesthetics of Kabuki and Noh in a private space.
In particular, kabuki workshops allow you to interact with actual kabuki actors and experience kabuki makeup and costumes for yourself, which you would not normally be able to do.
Also, since this is a private event, we can arrange the time of the dinner party to fit the schedule of our busy VIP VVIP guests, so they can enjoy themselves in the short or limited time they have.
Tea ceremony experience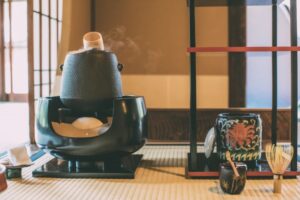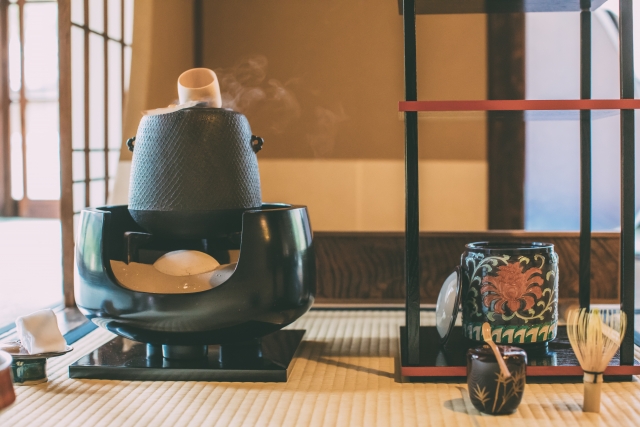 The tea ceremony has its own unique Japanese philosophy and traditions.
If you have been to Japan before and enjoy history and traditional Japanese culture, you may have already been to a tea ceremony.
However, the tea ceremony experience offers a more in-depth experience.
After actually putting on a kimono, you will visit a tea ceremony room and receive instruction from a master instructor.
Interpreters who are familiar with the tea ceremony are available for foreign visitors to enjoy the experience.
The tea ceremony is also a popular way to welcome state guests visiting Japan.
This is a recommended experience for those who want to experience Japanese culture in depth, not only in terms of etiquette, but also in terms of the spirit of the tea ceremony and the philosophy of Sen no Rikyu.
For those who love sports
If you are a regular martial arts practitioner, of course, we recommend it, but we also recommend it to those who are interested in other sports in general.
Karate Experience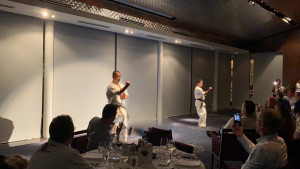 Karate experiences range from karate workshops where participants actually put on a karate do-i and receive karate instruction to karate performances by karate masters and kawara-wari (tile-splitting) performances.
Karate workshops are also popular as a team-building experience for companies and other organizations from overseas.
Sumo Experience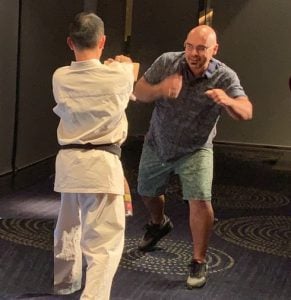 Sumo experience for foreign VIP VVIPs interested in the sport.
Sumo diplomacy has appeared in the hospitality of former U.S. President Trump and the late former French President Chirac, among others, over the country.
Sumo is Japan's national sport, and the distinctive appearance of sumo wrestlers alone makes them very exotic to foreigners.
Recommended related article: The Popular Sumo Experience. How to Explain to Foreigners and Hospitality Entertainment
For those who practice wellness thinking
To those who meditate as a habit, as Steve Jobs famously did, there are many VIPs, executives, international celebrities, and other people at the top of their industries who meditate as a habit.
For a while, there was even a bit of a boom in meditation at camps, such as Wipassana meditation.
Recommended related article: [What is Wellness Tourism? A Case Study from Traditional Japanese Cultural Experiences
Zen experience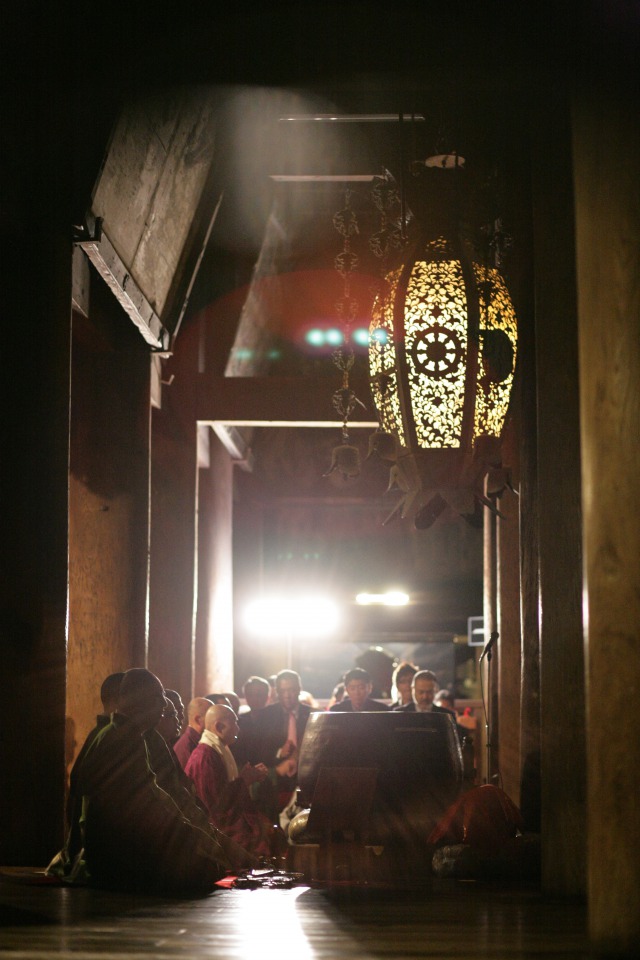 In order to live better, many people around the world are incorporating wellness thinking into their lives.
Among them, mindfulness, anger management, and other ways of living that confront one's own psyche are attracting attention.
Many foreigners visiting Japan are interested in experiencing Zen in its home country of Japan.
The Zen experience is a form of ascetic practice that allows one to experience Zen philosophy, which can be said to be the prototype of the Zen experience.
The Zen experience in an actual temple will be a special moment for you.
Recommended reading: What is Zen? The Relationship Between Meditation and Mindfulness through Zen Experience
vegetarian cuisine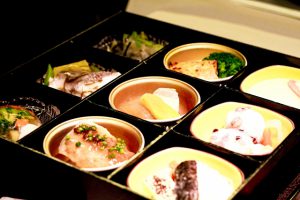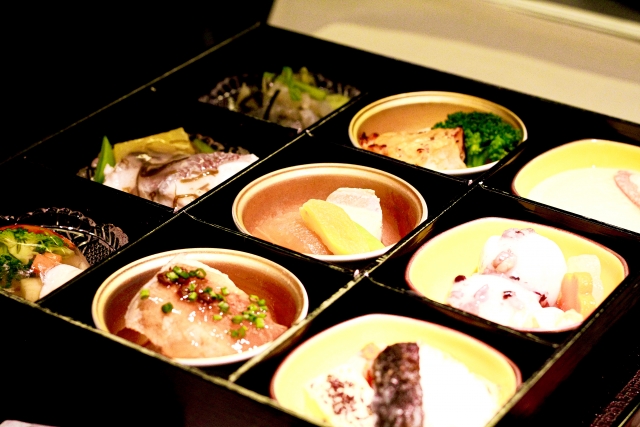 We also recommend that you plan to enjoy vegetarian cuisine in its authentic Japanese setting.
Many health-conscious people want to learn more about Japanese vegetarian cuisine. Many health-conscious people are interested in learning more about Japanese vegetarian cuisine.
This traditional diet, which does not use animal protein or other ingredients that stimulate the body, is attracting attention from those who aspire to wellness.
For those who love to cook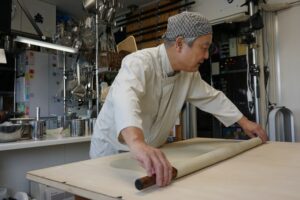 It is not always the case that wealthy people eat at fine restaurants for every meal every day.
They tend to be very health conscious, working out daily and eating healthy.
They also often invite people to their homes, including for home parties, and some like to entertain themselves with their own culinary skills.
Many VVIPs take food very seriously, so entertaining with food as a key word is very much appreciated.
Translated with www.DeepL.com/Translator (free version)
Japanese Cooking Class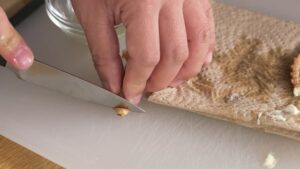 For those who love to cook, cooking classes led by professional Japanese chefs are popular.
The "dashi" (broth) making method, which has become well-known even overseas, and how to fry tempura, which is different from frying, are very much appreciated.
In addition, we recommend that you take knives and other cooking utensils carefully made by Japanese craftsmen as souvenirs.
Will celebrities enjoy everyday Japanese food? It is easy to think so, but there is no need to worry because the deliciousness of Japanese food transcends national borders.
Sushi Experience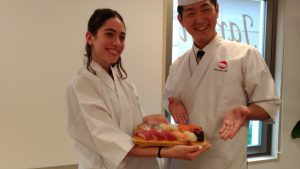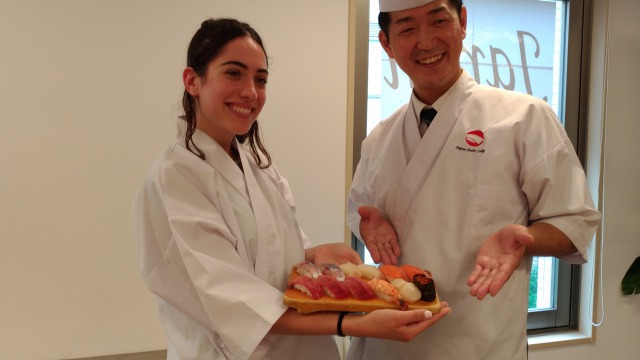 Sushi is the most popular Japanese food! There are many people who think of sushi.
We especially recommend the Sushi Experience for VIPVVIP guests.
In the sushi experience, a sushi chef will come to your tatami room or private space and make sushi for you personally.
We can also arrange workshops and other events, which are recommended for VIP VVIP guests who come to Japan with their families.
Tuna dismantling show
The powerful tuna dismantling show is a treat to see a large tuna being dismantled and to be able to eat fresh sashimi on the spot.
This event is not recommended for those who are confused by the sight of a large creature being dismantled, but for those who just want to eat something delicious. and for large groups, this event is recommended.
It is also suitable for a project that can be crossed with good sake tasting because of the impact it can have on the party.
For those who want to enjoy alcoholic beverages
Sake Tasting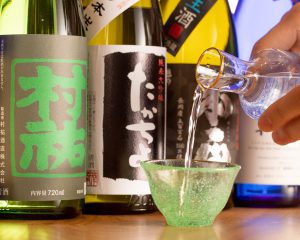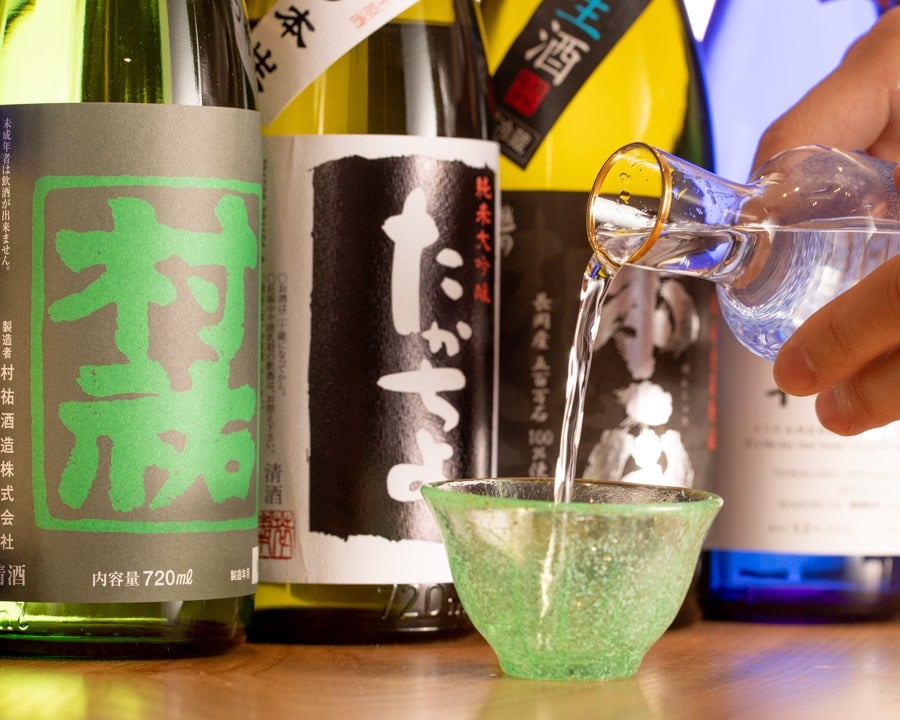 Guests will have the opportunity to compare a gorgeous selection of fine sake from various regions of Japan.
Rizake, where you can enjoy a variety of delicious sake, is the perfect event for those who want to enjoy sake.
It can also be enjoyed with a meal, and is recommended for those who want something more impactful.
It is also a sophisticated way to give away your favorite brand of sake as a souvenir, so that you can enjoy sake after you return home.
Authentic Bar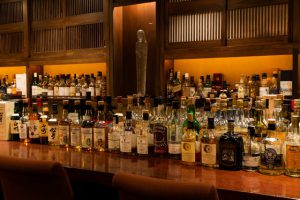 World-class Nikko Japanese whisky.
There is no one who loves to drink who would not be pleased.
We recommend that you enjoy such Japanese whiskey at an authentic bar that can only be found in Japan.
By renting out a room at a quiet authentic bar that is not open to the public at first glance, you can offer even the busiest people a brief respite from their busy schedules.
Since it is a bar, it is suitable as an evening event, so it is also recommended for those who have difficulty making time to relax due to work during the day.
Recommended related article: Japanese-Style Entertainment for Foreigners Very Popular Japanese Whisky Experience Abroad and Differences in Alcoholic Beverage Culture
geisha
https://youtu.be/c1-SEBn_bS8
There are many reasons to have a geisha in the Ozashiki, which is considered a traditional Japanese form of entertainment, as they can add a wonderful touch to your drinking experience.
Geishas are professionals in the art of hospitality and are experts in their craft, having undergone rigorous training.
They have the skills to handle VIPs and VVIPs at all times.
If you are looking for a Japanese experience with sake, geisha are the perfect choice.
For those interested in fashion
For those who are interested in fashion and are always well dressed, we recommend the kimono experience and the sword dance experience if you are looking for something different.
There are many people who are interested in kimono, and we have the finest kimonos for VIPs and VVIPs.
Kimono Experience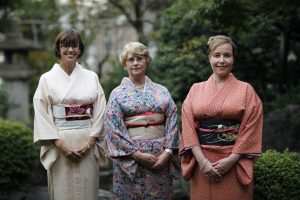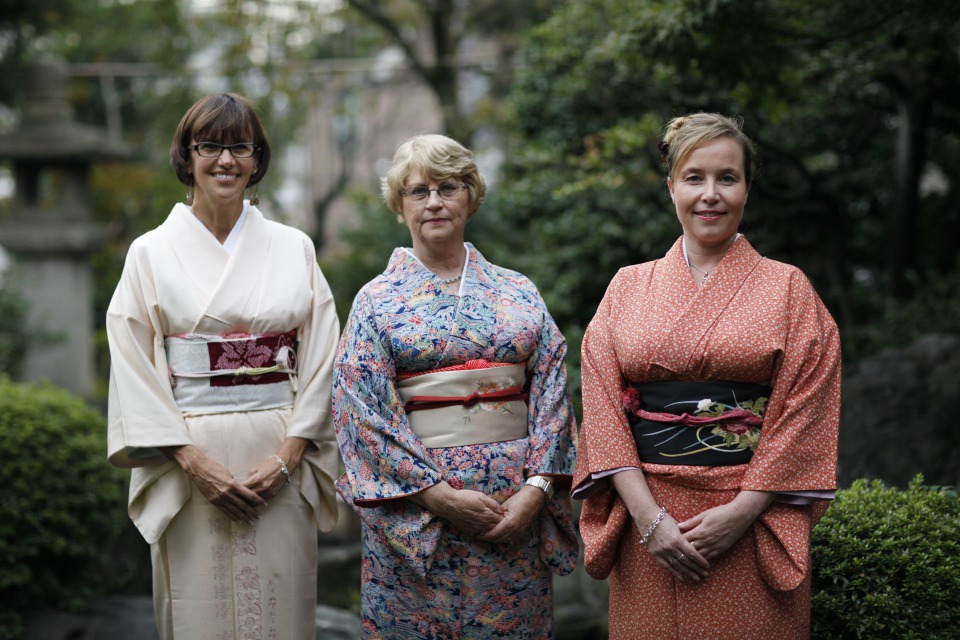 Many foreigners are interested in trying on beautiful Japanese kimonos.
For example, if you like luxury, we offer a kimono experience in the style of the Ooku (the ladies' chambers).
This is an event that cannot be done anywhere else, so it is very special and our VIP guests are very pleased with the experience.
Recommended related article: [An expatriate explains what Japanese kimonos foreigners like and why they are so popular. 14 basic knowledge of kimonos and 6 experiences
sword dance experience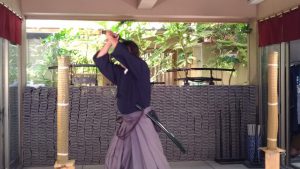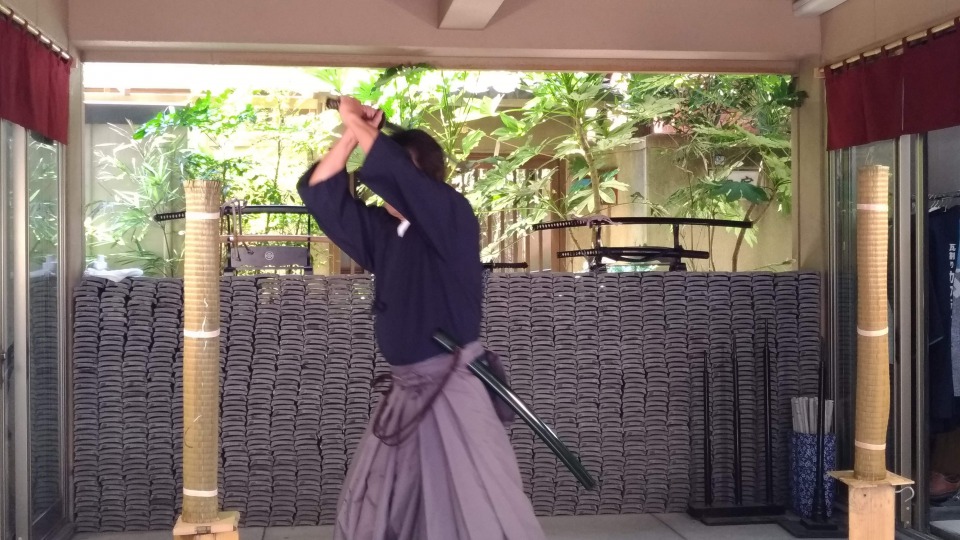 sword dance is a type of Japanese dance performed by samurai to inspire themselves before going into battle.
In this workshop, men will also dance in hakama and kimono, which gives the workshop a special atmosphere.
This is a very popular Japanese cultural experience for foreigners because it is a dance that uses swords and has a strong samurai image.
In addition to the sword, you will also learn how to handle a fan and the basics of the dance, so you can learn beautiful body movements.
For those who want to enjoy Japanese pop culture
Japan is one of the world's leading pop culture countries.
Fans of manga, video games, and other Japanese media content can be found at VIP VVIP.
This is also an example of an event that we recommend for families who are coming to Japan and want to entertain their children as much as possible.
Ninja Experience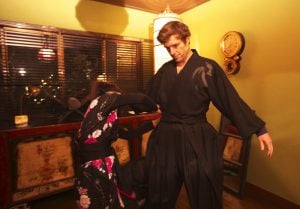 We do not recommend ninja as a Japanese pop culture, but if you are a fan of Japanese manga, movies, and dramas, we recommend a ninja experience.
However, if you are a fan of Japanese manga, movies, and TV dramas, we recommend a ninja experience! It can be a surprise gift for your favorite person.
Recommended related article: [Very popular even in foreign countries! Ninja] How to explain to foreigners
sword fight experience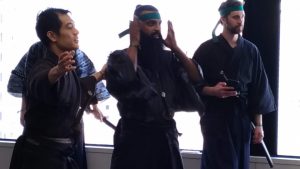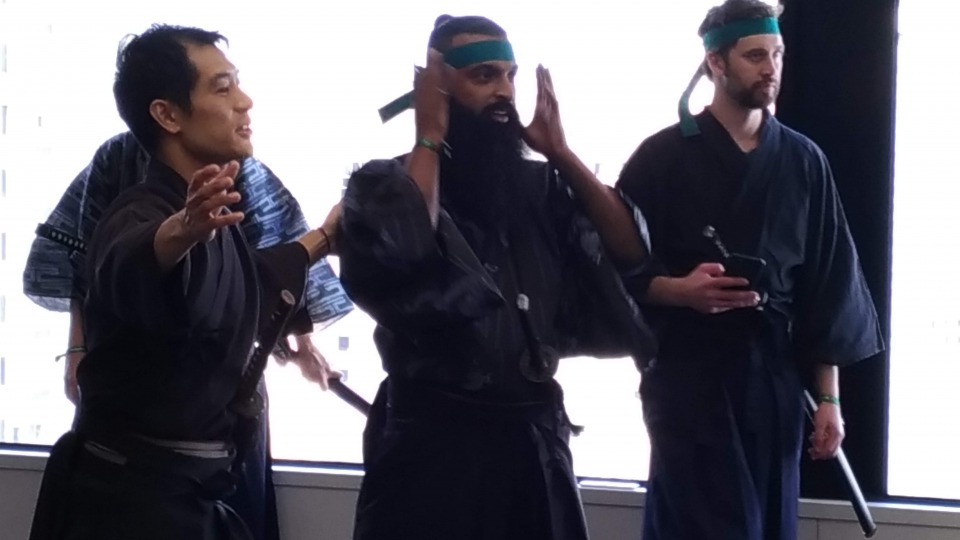 The sword fight is a great way to experience the world of Japanese movies, and is recommended for those who enjoy Japanese movies, especially period dramas.
The sword fight performance is also very suitable for gala parties and other events that require a glamorous presentation, and the event is instantly imbued with the charm of Japanese culture.
For those seeking relaxation
Many VVIPs want to relax and unwind.
Many VVIPs want to relax and unwind after a long day of work.
While taking them to a hot spring or a massage will of course be appreciated, here we would like to introduce some of our recommended Japanese cultural experiences.
Kodo Experience
Kodo is one of the traditional cultures of Japan in which one can smell the fragrance and listen to the fragrant wood used.
The time spent gently savoring the pleasant fragrance is a time of healing.
Surrounded by the prestigious fragrance of incense, you can enjoy the traditional culture of Japan.
This is a luxury that you can only enjoy when you come to Nihongi.
This is an event that will be greatly appreciated by those who seek cultural insight, as they will be able to experience the Japanese way of thinking through Kodo.
Calligraphy Experience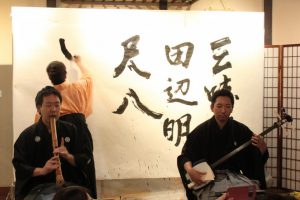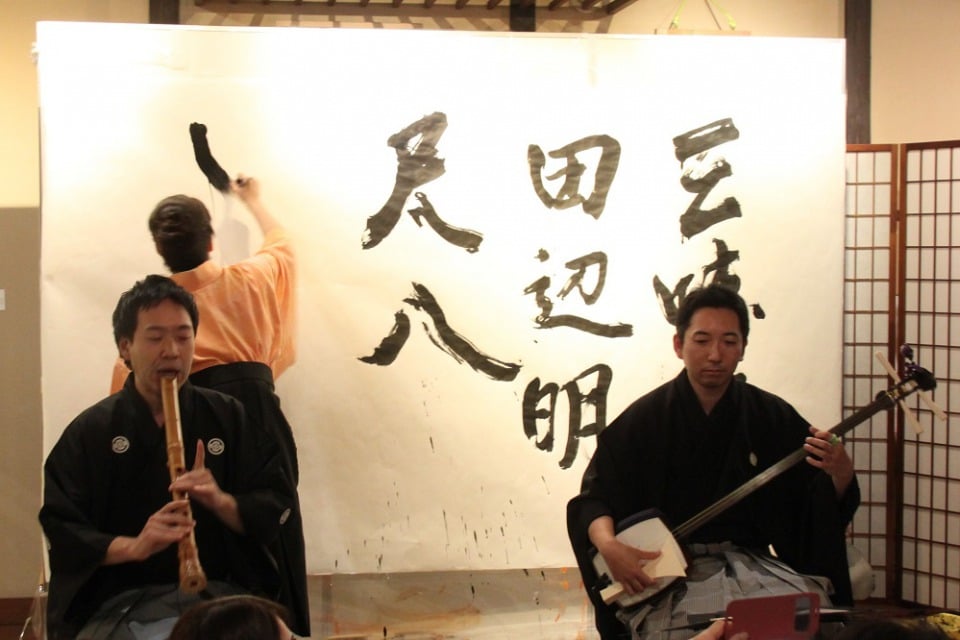 書道を実際に体験していただく。
そんなこともリラクゼーション効果があります。
書道に使われる墨には煤、膠、香料が使われています。
You can actually experience calligraphy.
Such an experience also has a relaxing effect.
Soot, glue, and spices are used in the ink used for calligraphy.
The fragrance used to remove the smell of glue is made of dragon brain and musk, which has the side effect of calming the polisher's hand.
Time to slowly rub the ink, calm your mind, and enjoy writing.
We are sure that we can offer you a luxurious and relaxing time.
In addition, with a calligraphy performance by a calligrapher and the opportunity to write beautiful characters on a fan, calligraphy can provide a variety of entertaining options, depending on your ideas.
For those interested in more details, please refer to the following article.
Inbound staff must-see! 11 examples of hospitality events that wealthy people enjoy
summary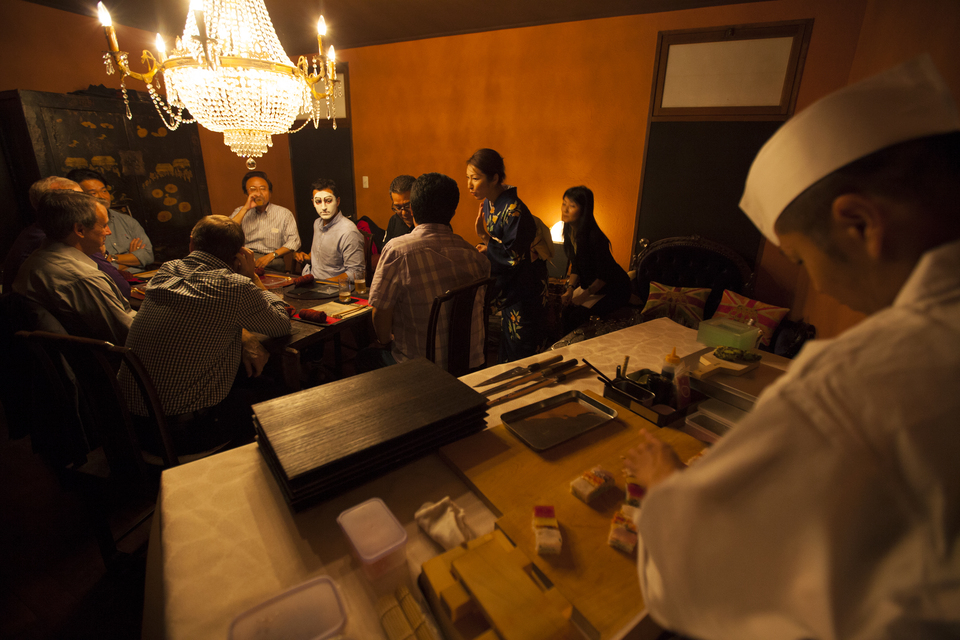 When entertaining the wealthy or VVIPs as they are called, please be as straightforward with them and what they like and don't like as you are with their lifestyle and values.
Remember, hospitality that is merely extravagant will not be a memorable experience for them.
At Motenas Japan, we offer not only traditional Japanese entertainment, traditional culture, and martial arts events, but also a mix of them.
We invite you to join us in creating a proposal that will delight your valued customers.
Reference video: