Unveiling the Mystique: How to Organize a Successful Gala Party in Japan!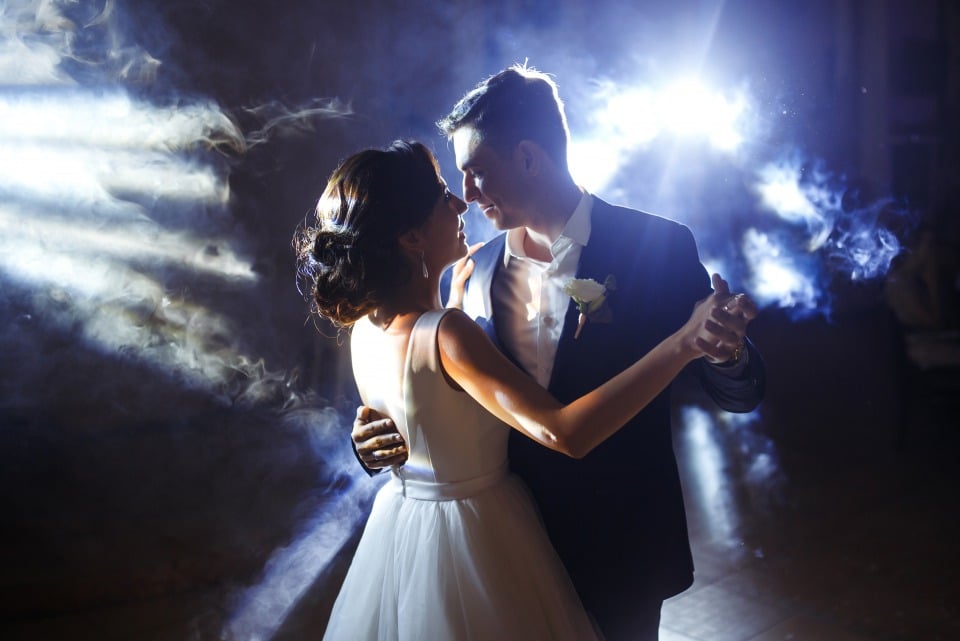 If you had to attend a gala party with international guests, would you be able to act quickly?
– What is a gala? What kind of gala parties are we talking about these days?
– I want to know about famous gala parties around the world!
– I've never had a party with a dress code, so I don't know…
– I'm having a centennial party. How should I celebrate such a special party?
I'm having a centennial party, but I don't know how to celebrate such a special party…" etc. Being in charge of parties is full of anxiety.
Here, we will introduce gala parties to those in charge of corporate parties and those who have ultra-wealthy or VVIP clients, with answers to your questions about gala parties and useful Japanese cultural experiences.
Let's clear away your worries about gala parties and plan a wonderful gala party!
What is a gala party?
What is Gala?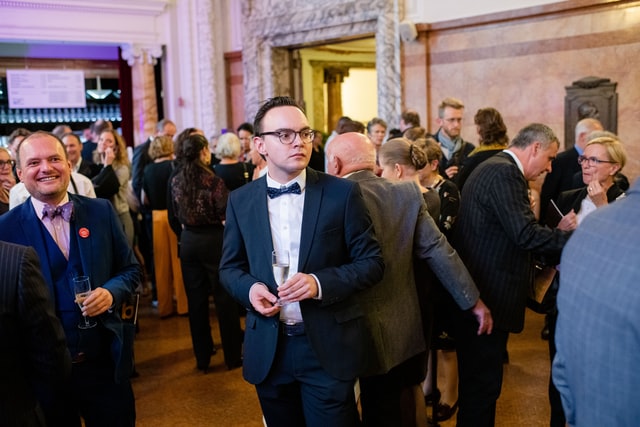 The word "Gala" for "gala party" originated in Spain in the 15th century and means "special event," "social festival," or "celebration.
It has since been used in Italian and French as well as Spanish.
So when is the word "gala" used?
[You probably hear the word "gala" most often in the world of performance art, such as ballet and orchestra.
In the world of performance art, a gala is a specially planned commemorative performance or concert, a celebratory music concert, or a gala performance.
When world-famous theaters such as the Paris Opera House and the Royal Ballet in London hold gala performances, tickets are sold out in no time.
The ballet gala performances feature star dancers performing solos and pas de deux together.
The performance is not an all-inclusive program, but rather excerpts from each piece, which makes it even more spectacular.
The red carpet at the gala performance of the New York ballet company [American Ballet Theatre] also attracts the attention of glamorous American celebrities.
In classical music, each symphony orchestra's performance is also described as a gala concert.
A typical example is the New Year's Eve and New Year's celebration concert.
Like ballet, the mood is festive and special, and performances featuring soloists and operatic overtures provide a glamorous atmosphere that cannot be experienced at ordinary concerts.
Thus, the word "gala" seems to be used to describe a festive and glamorous occasion.
So, if you think of it in this way, doesn't it make you think of a gala party naturally?
What is a gala party?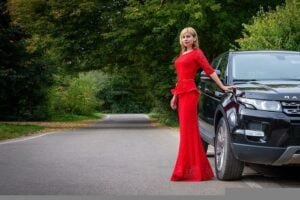 So what exactly is a gala party?
Since ancient times, galas have been held in Europe and the United States for the aristocracy to socialize and celebrate.
Only adults of the aristocracy were allowed to attend, where sumptuous food was served, music and dancing were performed.
The royal family is still alive and well in all European countries except France.
Since the aristocracy still exists in many cultures, including France, gala parties are still held in as many cultures as one can imagine.
Even today, gala parties are basically a social occasion for the aristocracy and the wealthy.
The main reason for the modern gala party is that it is a social event for aristocrats and wealthy people.
The main purpose of modern gala parties is to provide an opportunity for large corporations, organizations, foundations, and state guests to socialize and celebrate with each other at a special and extravagant party.
You can imagine it as such.
Most gala parties are invitation-only, and the admission and table fees are often in the hundreds of thousands of yen at the minimum, or tens of millions of yen for special seating, so it gives you status and pride as someone who can attend a gala party.
Participants also respect the gala party, and dress and behave in a manner appropriate for the event.
Get planning tips from famous gala parties! 5 Famous Galas from Around the World
MONTE-CARLO GALA FOR THE GLOBAL OCEAN hosted by Prince Albert II of Monaco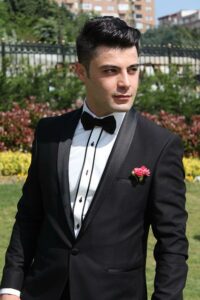 In recent years, many charity gala parties have been held.
Instead of a regular charity party, a charity gala party is held in a grand scale and the proceeds are donated to charity.
The gala parties are attended by many of the world's leading celebrities, as they offer a lavish clientele and glamorous party atmosphere.
The participation of rich people at gala parties has led to auctions and other events that raise a lot of money for charity.
There is a phrase "noblesse oblige noblesse oblige" that gives us a hint to think about this charitable spirit.
This is a French proverb that says, "A person of nobility must behave in a manner befitting his or her status.
It refers to the basic moral values of Western society, which holds that those with high social status have social responsibilities and duties that must be fulfilled accordingly.
Even today, the spirit of service to the weak is respected by the wealthy in the U.S. and other countries, and donation and charity are important status symbols for the wealthy.
They do not only enjoy the pleasure of a glamorous party for a time, but also contribute to charitable projects.
Charity auctions are also held in an attempt to contribute to society by donating not only the participation fee but also the proceeds.
Charity gala parties are becoming increasingly popular, fulfilling the desire of the wealthy to expand their network through socializing, which is one of the benefits of gala parties, and to be involved in charitable projects at the same time.
They are held as a matter of course in Europe and the United States, and recently they seem to be gradually increasing in Japan as well.
One of the biggest charity gala parties today is the [MONTE-CARLO GALA FOR THE GLOBAL OCEAN] hosted by His Royal Highness Prince Alberto II of the Kingdom of Monaco.
The 2019 gala, facilitated by Hollywood stars Uma Thurman and Nicole Kidman, was attended by the world's most famous celebrities and millionaires.
The 2021 gala will be held at the Grand Ducal Palace of Monaco, making history with its glitz and glamour.
Prince Alberto is always involved in activities to protect the marine environment.
A charity auction will be held there, with donations averaging more than 800 million yen.
Auction and gala party.
This combination of an auction and a gala party may be a clue to the excitement of the gala party.
Cartier High Jewelry Collection and Gala Party in Japan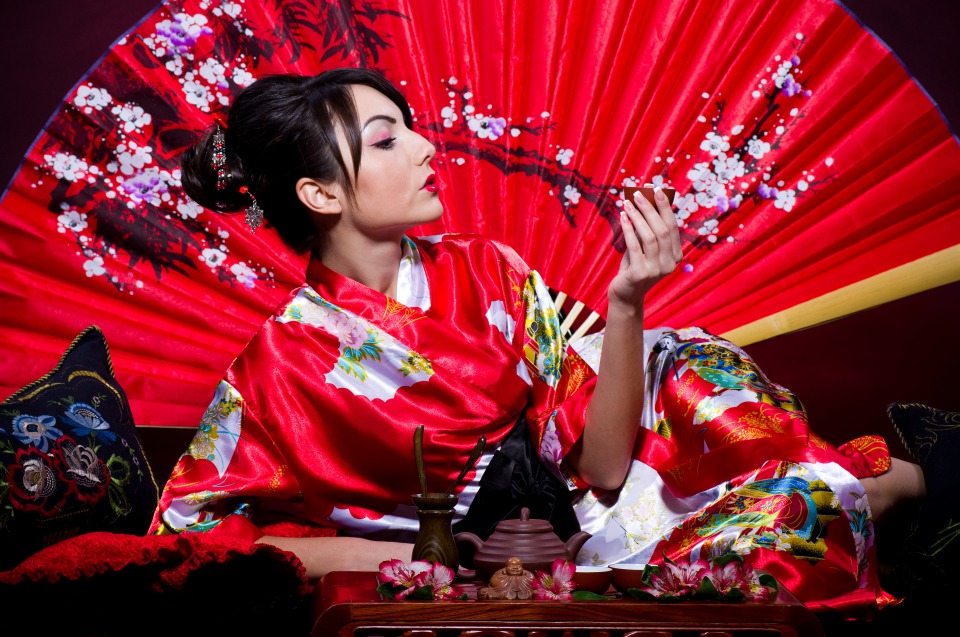 Cartier holds many events in Kyoto, each time hosting a gala party or cocktail party.
Since holding the "Ettore Sottsass' Eyes Were Taken 'Cartier Jewelry Design'" exhibition at the Daigoji Reihokan in 2004, Cartier has held "Cartier ROYAL" at the Kyoto National Museum in 2015 and a gala dinner at Toji Temple in 2017.
This is the first time in the world that Toji Temple has leased the venue for an event, and they have stated that this will not happen in the future.
Cartier has chosen Seiren-in, Shogun's Mound Seiryuden, and To-ji Temple, all of which are important cultural properties of Japanese architecture.
They are the crystallization of traditional Japanese culture.
The ancient Japanese capital of Kyoto was chosen for the concept, said Jun Miyaji, President and CEO of Cartier Japan, at the 2022 event.
Cartier has chosen Kyoto as the stage for the launch of our new High Jewelry collection.
Kyoto has been a place where people have come and gone since the days when it flourished as the imperial capital, and has produced a diverse culture.
Kyoto is a city where people have come and gone since the days when it was the imperial capital of Japan, and it has given birth to a diverse range of cultures.
Cartier's high jewelry conveys the energy that wells up from deep within the earth and has the power to brighten the wearer.
Expect a dialogue of sensibilities that transcends logic, and a resonance of beauty that transcends culture.
(Jun Miyaji, President and CEO, Cartier Japan)
Jun Aoki, director of the Kyocera Museum of Art in Kyoto, said
"Kyoto art was reset following the Meiji Restoration.
Since then, Kyoto has been pursuing new beauty for the modern age, especially through exchanges with France, while inheriting the tradition and history of advanced craft art built up until the Edo period.
The cohabitation of authenticity and innovation is the spirit that flows through Cartier, which was born in France, and we are pleased to hold "Sidieme sans par Cartier" at this museum, which has renewed its 80 year old architecture with the same spirit.
He commented.
It brings together historic Japanese culture and celebrity culture.
There is a hidden concept and thought behind it, and this message can be more clearly conveyed to the participants in the reason why Kyoto, the center of Japanese culture, was chosen for this event.
The images and philosophies of Japanese culture are also very compatible with the corporate spirit of many companies, making it a perfect fit for gala parties, which are special events.
The message conveyed by incorporating Japanese culture and traditions when planning a gala party can be a great inspiration for gala parties in Japan.
Reference site FASHION HEADLINE:
Gala Party in New York MET Gala Themes of the past 10 years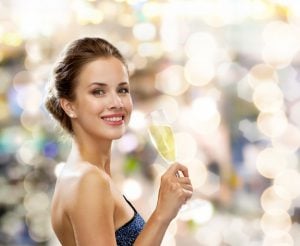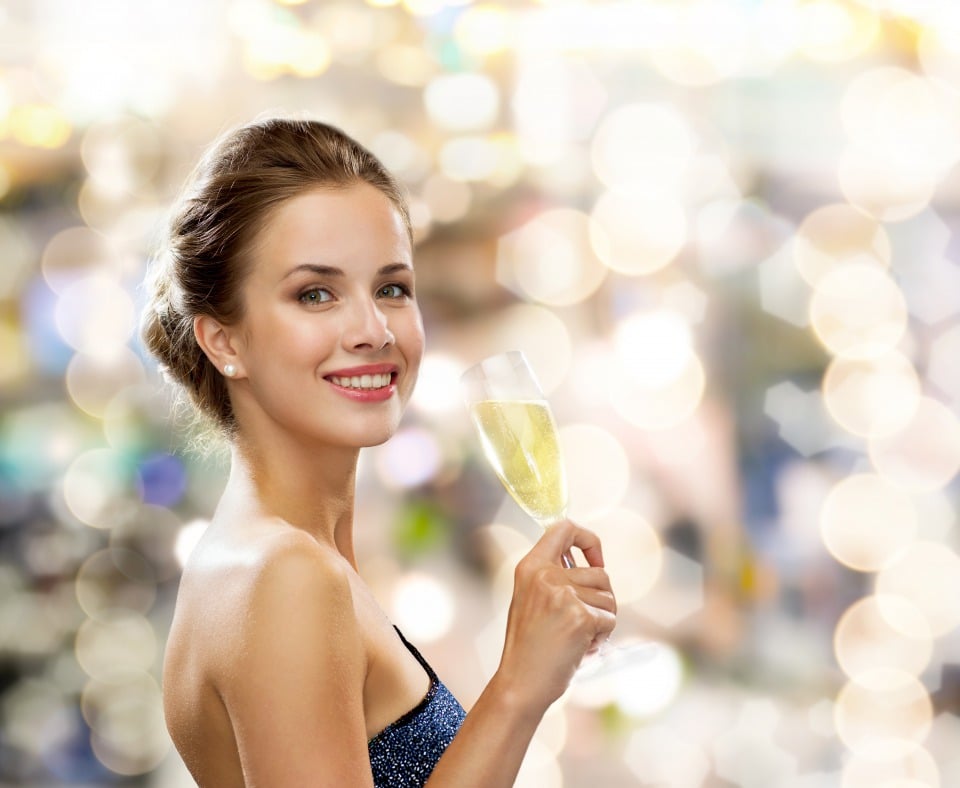 The official name of this world-famous party, commonly known as the "MET Gala," is the Costume Institute Gala.
It has become an established event where celebrities show off their fashions in a more radical and free-spirited manner than on the red carpet at the Academy Awards.
It is a major event in the fashion industry, opening the annual exhibition held by the Metropolitan Museum of Art's Costume Institute, which is affiliated with the Metropolitan Museum of Art (commonly known as the MET) in New York, USA.
The organizer of the gala is Anna Wintour, Editor-in-Chief of VOGUE in the United States.
Tickets to the gala, which is completely invitation-only, are said to cost several million to several tens of millions of yen, and the proceeds are effectively used to fund the activities of the Fashion Research Institute.
The gala raises funds for the Costume Institute, "a curatorial department that must maintain its own resources," and serves as the opening event for the association's annual fashion exhibition.
As a result, the red carpet at the Met Gala is also a place where designers can show off their skills with unrestrained abandon each year.
The Met Gala 2022, to be held on May 2, 2022, will be called "Gilded Glamour.
As you can see, each year there is a different theme, and participants dress to match the theme.
The themes of the past ten years are as follows
– 2010:American Woman: Fashioning a National Identity
– 2011:Alexander McQueen: Savage Beauty
– 2012:Schiaparelli and Prada: Impossible Conversations
– 2013:Punk: Chaos to Couture
– 2014:Charles James: Beyond Fashion
– 2015:China: Through the Looking Glass
– 2016:Handwork and Machine 
– 2017:Rei Kawakubo/Comme des Garçons: Art of the In-Between
– 2018: Heavenly Bodies: Fashion and the Catholic Imagination
– 2019:Camp: Notes on Fashion 
– 2020:About Time: Fashion and Duration 
– 2021:In America: A Lexicon of Fashion
It is customary for guests to attend the Met Gala in dresses based on the above exhibition theme, and seeing the stars overdressed is one of the most enjoyable aspects of the event.
The theme of the special gala party held each year adds excitement to the preparations and makes the event more special.
For your reference ELLE:.
Cinema Against AIDS Charity Gala to be held during the Cannes Film Festival
The Cinema Against AIDS gala party is held every year during the Cannes Film Festival in France.
It is also known as the amfAR Gala.
Celebrities from around the world gather at this gala party, which is said to generate billions of yen in one night's sales alone.
It is not only a gala party famous for its red carpet, but is also highly regarded as a charity event.
The Gala is sponsored by the AIDS Research Materials Foundation, and all proceeds from the Gala Gala ticket sales and auction are used to fund research by the Foundation.
Gala Party x Award Ceremony for AIDS Supporters Both events have the same high profile.
The Most Glamorous Gala Party in Japan French Chamber of Commerce and Industry Gala Party
The French Chamber of Commerce and Industry Gala is an annual dinner show organized by the French Chamber of Commerce and Industry in Japan since 1978, with the aim of sharing "French culture" with our Japanese business partners.
Every year, about 800 guests (80% of them Japanese), including politicians, cultural figures, celebrities, journalists, and business representatives, are invited to enjoy the wonderful French food culture and entertainment.
(Excerpt from the website)
It is said that this gala party is the most luxurious in Japan in terms of the participants.
The final event is a popular raffle game called Tombola, which is similar to French bingo.
The winning of luxurious gifts provided by sponsors is said to be a very exciting event.
It is always a great success if there is a special event that is the centerpiece of the party.
French Chamber of Commerce and Industry in Japan:
What to wear to a gala party?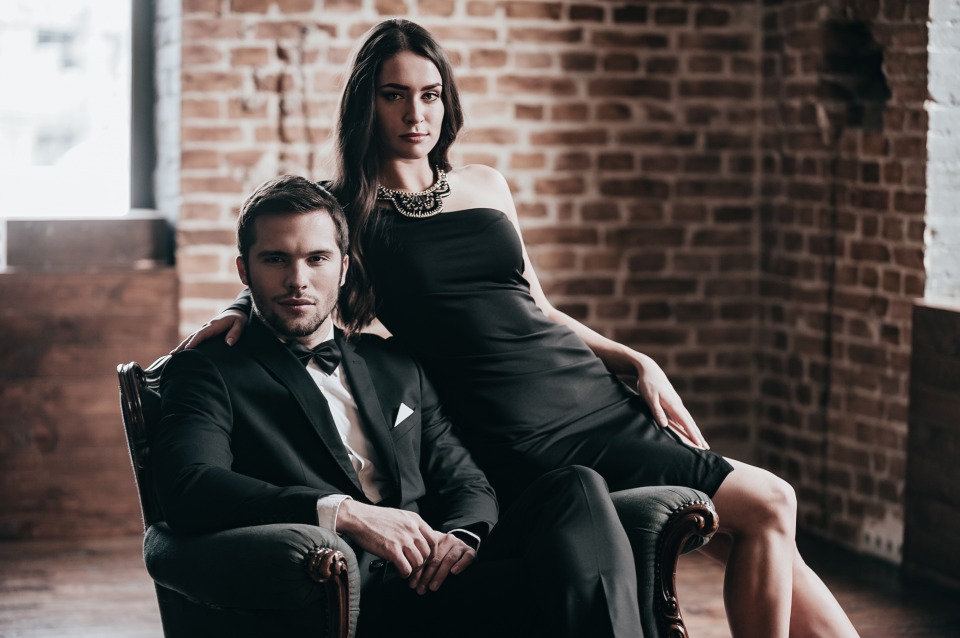 If you are interested in learning more about International Rituals, please see this article.
What are the Five Principles of Protocol? Rules and Manners You Need to Know
The criteria for choosing fashions for a gala party should not be with a view to dressing yourself,
– Maximize the value of the occasion
– Maximize the value to your partner
It is important to maximize the value of the occasion and to maximize the value to your partner.
This is considered to be the fashion etiquette for those attending a gala party and an expression of respect.
Dressing according to the protocol is the minimum etiquette, but the act of attending a gala is meaningful in itself, so the people who attend are expected to show the utmost respect.
A gala is a formal evening party where the dress code is usually "black tie" (tuxedo).
Black tie is the formal evening attire for men.
If the dress code is black tie, it is formal etiquette for men to wear a tuxedo.
Women's dress code usually matches men's attire, so if the dress code for men is "black tie," it is official for women to wear the equivalent evening dress.
An evening dress is a long, full-length dress with no sleeves and a glamorous, revealing shoulder, décolleté, and back.
The image of an evening dress is the one worn by international celebrities on the red carpet at the Grammy Awards, Academy Awards, etc.
When invited to a gala party, it is formal etiquette for guests to dress up.
It is a courtesy to the host of the party that the invited party guests wear gorgeous garments to attend and make the party more lively.
For women in particular, it is their role to add color to the party by wearing gorgeous long dresses and jewelry.
In Japan, modesty is a virtue, and there is a certain disinclination to be extravagant.
However, if you are invited to a gala party, you will look out of place if you dress modestly.
Especially if the party is attended by people from other countries, you may be perceived as someone who does not understand formal manners.
Japanese-style entertainment to delight at a Japanese gala party
Not only food but also entertainment is expressed in Japanese style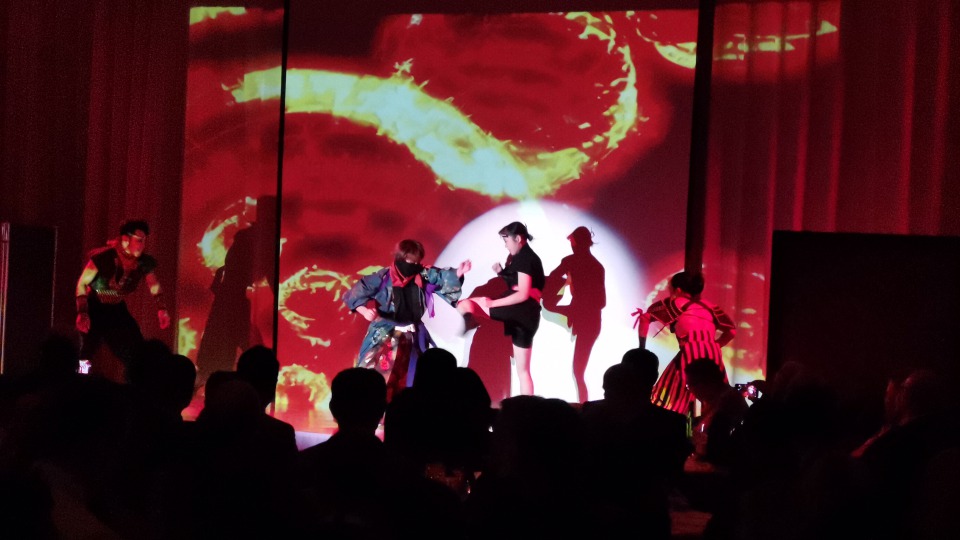 During the gala party, there will be special entertainment planned to entertain the guests.
We would like to entertain our guests from overseas at the gala party, and we would like them to enjoy Japanese-style entertainment with a touch of Japanese style.
Gala parties are originally a Western culture.
If you are going to hold a gala party in Japan, rather than following the Western culture, you should take advantage of the fact that the gala is held in Japan.
If you are going to hold a gala party in Japan, you can make it more memorable and special by reinforcing the advantages of "holding it in Japan.
It would also be interesting to offer Japanese cuisine such as Kaiseki course or French cuisine using Japanese ingredients, which can only be enjoyed in Japan,
A sake tasting contest would also be a great way to enjoy delicious sake while dining.
Then, as guests enjoy the food and drinks, omotenashi them with entertainment that further enhances their experience of Japanese culture.
Such gala parties are highly original and exciting.
So, what kind of Japanese entertainment is popular?
Let's take a look at what kind of entertainment can maximize the appeal of a gala party held in Japan!
What is Japanese Traditional Performing Arts and Gala Party?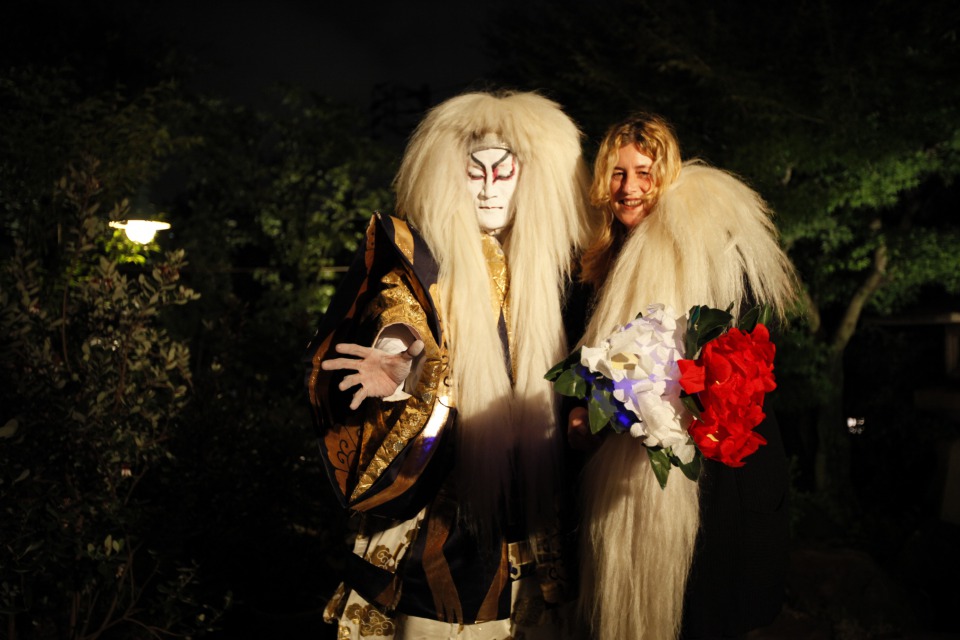 Traditional Japanese performing arts and gala parties?
At first glance, they may seem to have nothing in common, but the elegance of traditional Japanese performing arts is perfect for a gala party.
However, if traditional Japanese performing arts were to be presented as is, especially to foreign guests during the gala reception, the main focus would be on the appreciation of traditional Japanese performing arts.
Therefore, a mixed performance of entertainment and traditional Japanese performing arts has become popular.
For example,
Noh stage x sword fight play by samurai.
With the use of high-technology light and sound effects, the authenticity, splendor, and unique elegance of traditional Japanese performing arts are the perfect entertainment for a gala party.
The Noh stage, known as the beauty of silence, is combined with a sword fight performance, the ultimate in movement, to provide the perfect entertainment for the gala.
The elegance of the Noh world is profoundly pure and beautiful.
To produce such a world of elegance at a gala party will raise the level of the gala.
And
Live performance of calligraphy and Japanese musical instruments will also be a popular traditional art x entertainment.
For example, a calligrapher dressed in a Japanese costume, kimono, hakama, and sashesigake (a sashesigake is a sashesigake worn over a kimono or hakama).
The live performance of powerful Tsugaru shamisen and other Japanese instruments will overwhelm the audience while the calligrapher writes words of congratulations on a large sheet of Japanese paper or a gold folding screen with his masterful brush strokes.
For more information on calligraphy, please click here.
If you would like to know more about the calligraphy performance, we recommend you to read this article.
Experience Japanese culture through calligraphy! Which kanji performance is popular among foreigners?
At first glance, traditional Japanese performing arts may seem to be associated with silence, but the combinations are endless.
Thus, Motenas Japan is able to offer a wide variety of traditional Japanese performing arts suitable for gala parties based on our extensive experience.
Entertainment that maximizes the image of Japan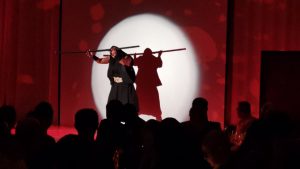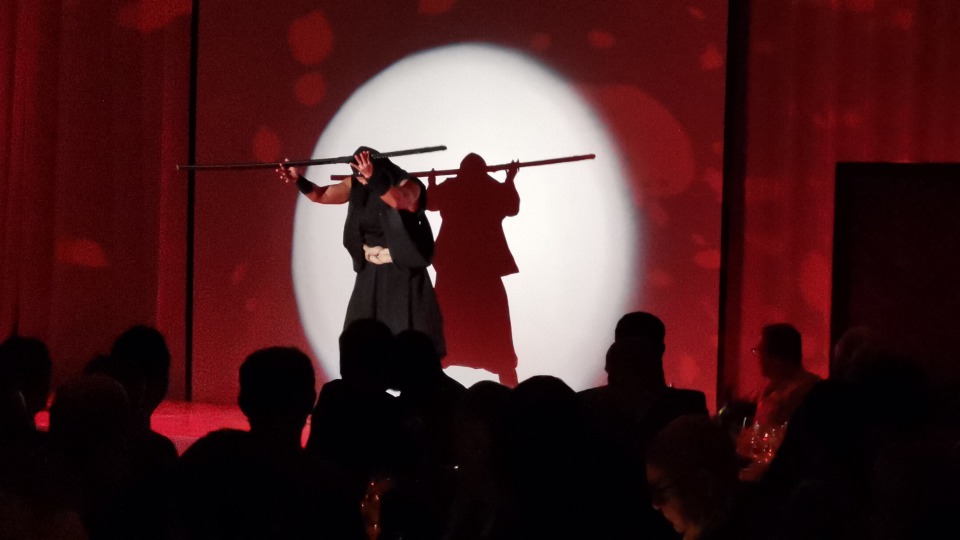 Some foreigners say, "I love Japan and know everything about Japan!
Some foreigners say, "I love Japan, I know everything about Japan!
Some of them say, "I love Japan and know everything about Japan," while others say, "I only know about ninja, samurai, geisha, and so on.
There are many foreigners who don't know much about Japan, but have a vague knowledge of the country.
There are also many foreigners who do not know much about Japan, but have a vague knowledge of the country.
At a gala party with a large number of people, it is difficult to know how much each person knows about Japan and to provide customized entertainment for everyone.
We want to make the party exciting!
We want people of all ages and both sexes to be excited about Japan, regardless of their level of familiarity with the country!
In such a case, let's use ninjas, samurai, and geisha, who are the very image of Japan!
Experiencing what you know will bring you joy.
I met a ninja in Japan!
Geisha are really beautiful!
I saw a real samurai sword fight up close!
Nothing can replace the excitement of seeing a real Samurai up close and personal.
But what a gala party needs is quality.
The authenticity of the event is required because of its authenticity and iconic status.
Please refer to our previous article on the possibilities of ninja entertainment for more details.
If you are interested in entertainment x Japanese traditional performing arts, we also recommend this article!
What is the Japanese symbol of the Ninja? Ninja Experience and Entertainment
Disco time with live Japanese instruments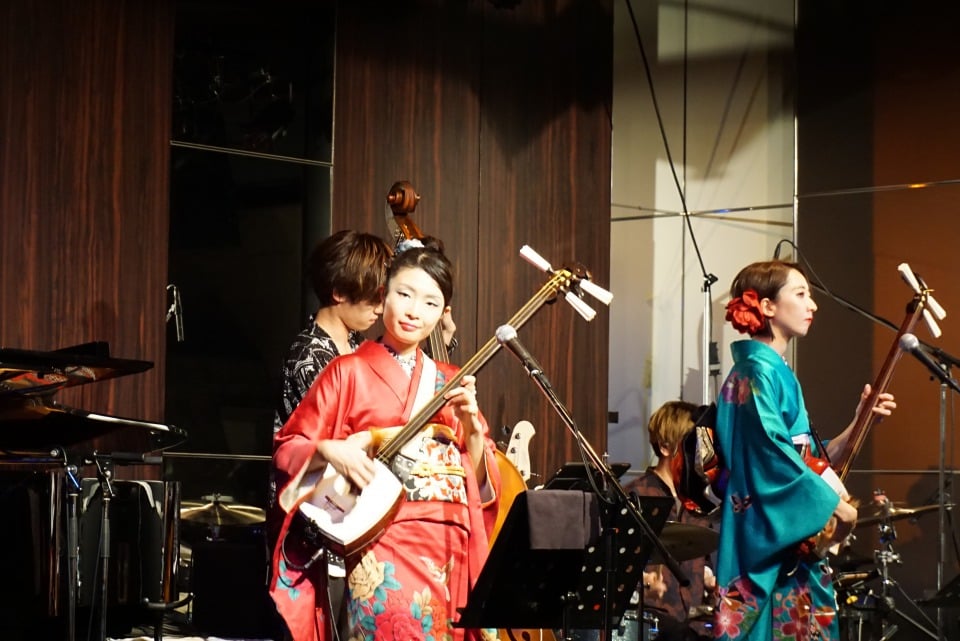 Gala parties often include a dance period.
We recommend that the dance time also have a Japanese flair.
A Japanese instrumental band will be invited to play, dressed in kimono or Japanese-style attire of course.
How about starting with a song selection that enhances the traditional Japanese atmosphere and then playing a famous hit song that everyone in the world knows, played on Japanese instruments?
You can play not only traditional songs, but also Japanese songs and shoka, which everyone feels nostalgic about, as well as classical music, movie music, and even pop songs.
In addition to the standard Japanese drums, VIP guests will be very satisfied if you provide all traditional instruments and performers, including shakuhachi and koto, general Japanese music such as shamisen and Tsugaru shamisen, Gagaku world such as sho, Hichiriki and Ryubue, and Noh and Kabuki music such as tsuzumi, shamisen and flute.
This event is attracting attention from various fields beyond the traditional world of the past.
We also incorporate traditional Butoh dance into the dance time.
Surrounded by kimonos, Japanese food, sake tasting, and rarely seen beautiful Japanese dance, gorgeous dancing, and shamisen.
It is fun to dance lively folk dances together.
Drinking and dancing in the same space makes friends quickly.
There is so much to see and do that everyone will be able to enjoy to the fullest.
Foreign guests can learn about the unique Japanese dance, new dance, and folk dance, as well as the types of dances and their meanings.
We can provide our guests with a world of Japanese music that is dignified, elegant, and tugs at the heartstrings, as well as a world of impactful, innovative Japanese music.
Performances with traditional Japanese instruments can create a prestigious and memorable moment.
Japanese music fusion with a pop feel, new styles of Japanese music performers and groups, and highly entertaining performers are now attracting the most attention as music production for events and parties.
summary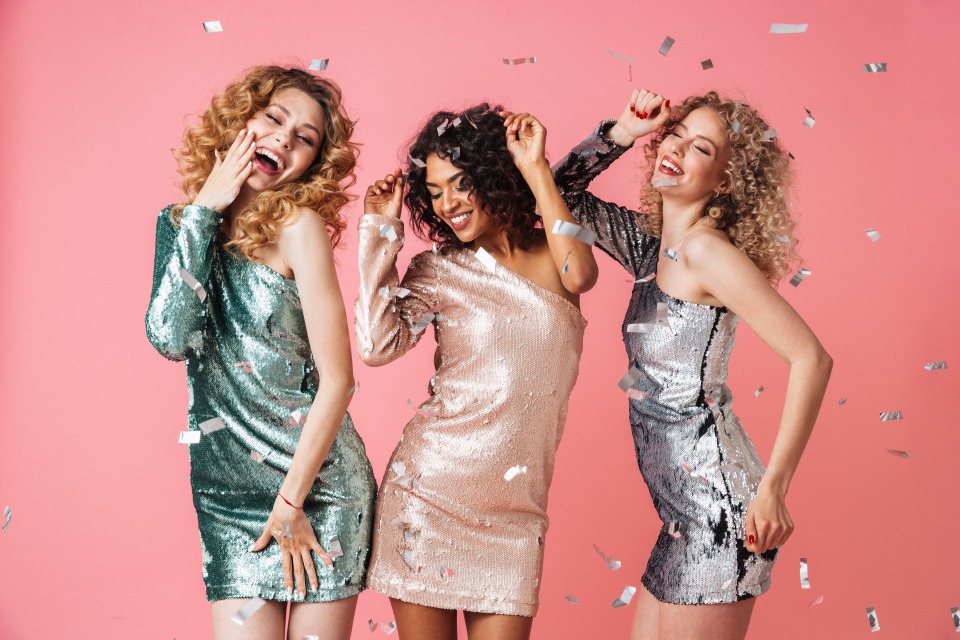 How was it?
If you have this knowledge, you will not be afraid of attending a luxurious party with guests from overseas.
Including Japanese entertainment, which is something that Japan can be proud of in the world, will surely make your party even more exciting.
Please take a look at this page for more information.