How to entertain overseas guests with geisha performances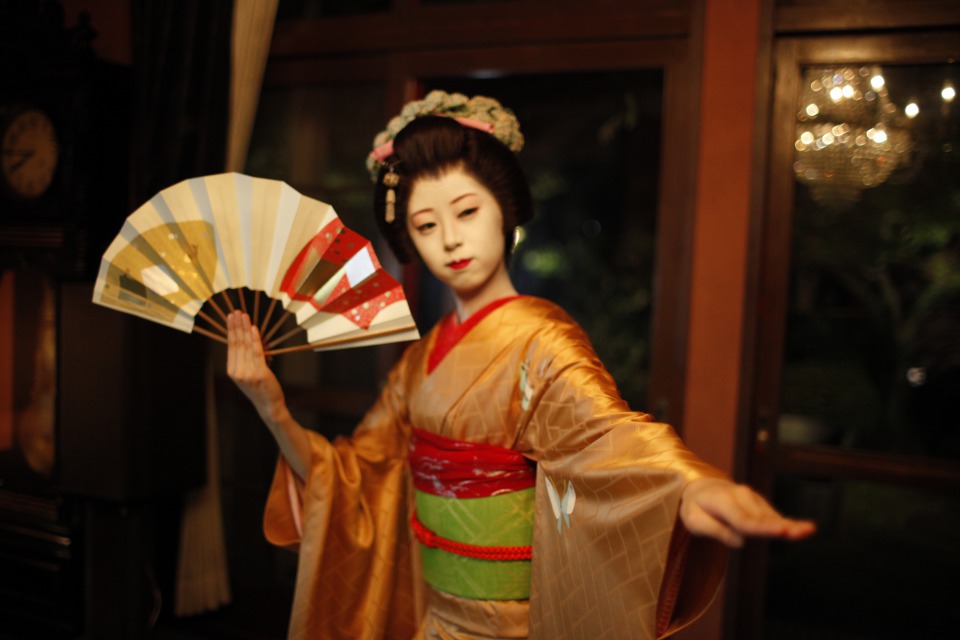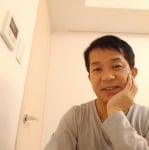 You may find yourself struggling to come up with ideas for how to treat clients and executives that come to Japan from overseas.
You want to keep to the basics in terms of presenting something typically Japanese, but you also want it to be something special that's not mundane or stale.
However, it isn't an easy job when you consider other factors such as the client's tastes, the number of guests, available time, etc. for them to have an enjoyable time, whilst still achieving the main purpose of building relationships with your guests.
"I'm not confident in my ideas, and I can't decide what's best."
"I'm not sure how to introduce Japanese culture to my guests whilst keeping them entertained and relaxed."
Geishas' deep-rooted appeal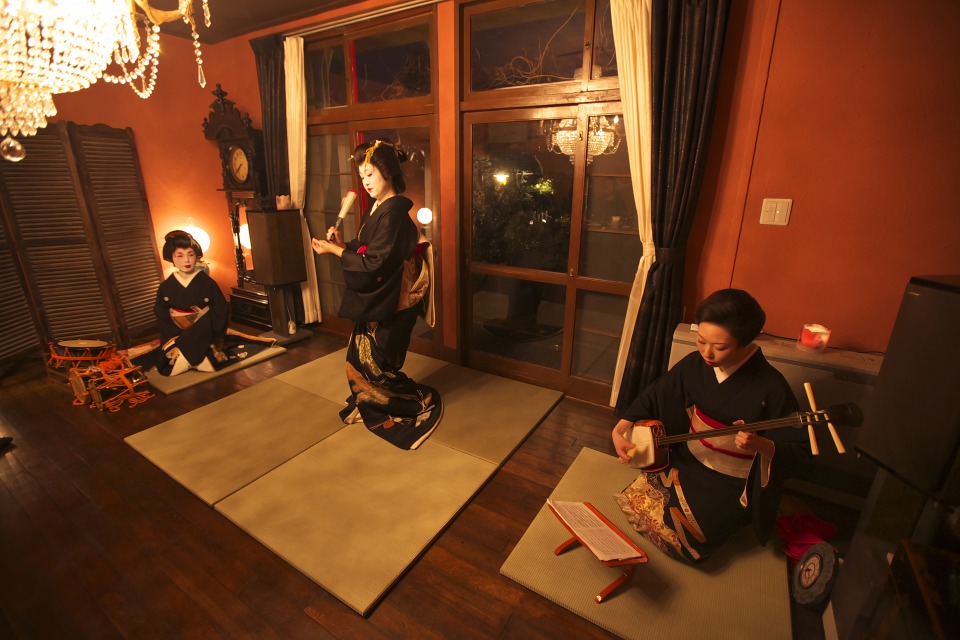 "Ninja", "Samurai", and "Geisha". These are words that conjure up a stereotypical image of ancient Japan for non-Japanese in general.
For Geishas specifically this image might include vibrantly colored and intricately patterned kimonos, hair styling and makeup – their look is unique, beautiful and photogenic, so they are very appealing to tourists.
However, people in general also feel hesitant to meet them because of their exclusive access policy, which is poorly understood. Hence, not only non-Japanese, but Japanese too, have little opportunity to meet geishas in their daily lives.
Most people also do not understand their function well, but admire them nevertheless.
Japan's proud, all-round guest entertainers
Geishas are Japanese traditional dancers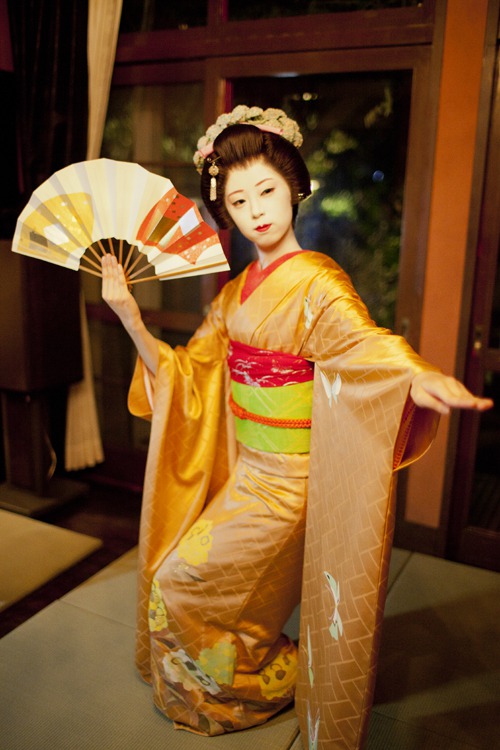 When one imagines a "geisha", an image that typically comes to mind is of a woman in a kimono dancing gracefully.
Is this some kind of special geisha dance?
Actually No- It will be one of many traditional Japanese dances.
Therefore, those geishas who are proficient at dancing are masters of traditional dance.
This can be a cool, fun fact to share with your peers, because even most Japanese are unaware of this fact.
So, appreciating geisha dancing is synonymous with appreciating traditional dancing.
Geishas are skilled in traditional Japanese performing arts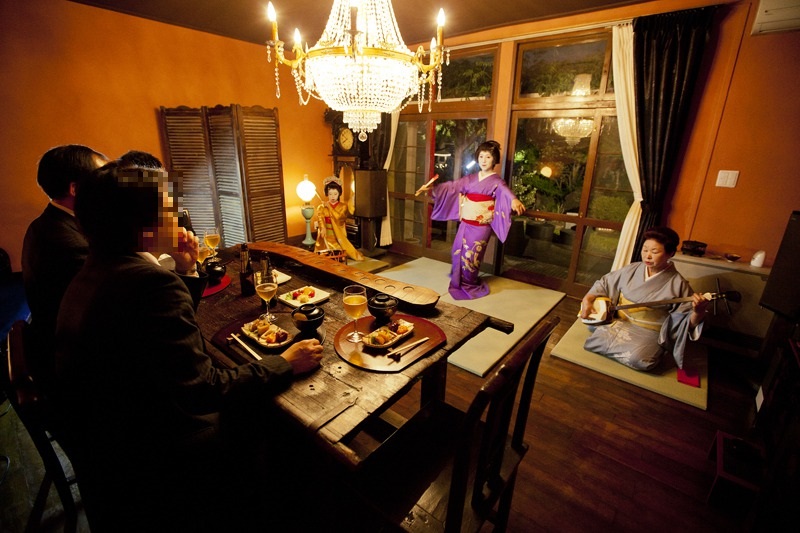 Dancing isn't the only thing geishas are skilled in.
They perform a variety of acts, such as traditional Japanese singing, playing drums (taiko), shamisen, harp (koto), and flute (fue).
While there are some regional and 'okiya' (the family that the geisha belongs to) variations, a geisha must become accomplished in multiple performing arts disciplines to be considered a true geisha.
Training doesn't end when she becomes a fully-fledged geisha. A geisha keeps on learning and training to enhance the quality and grow the variety of her performance capabilities.
Geishas are professionals at entertaining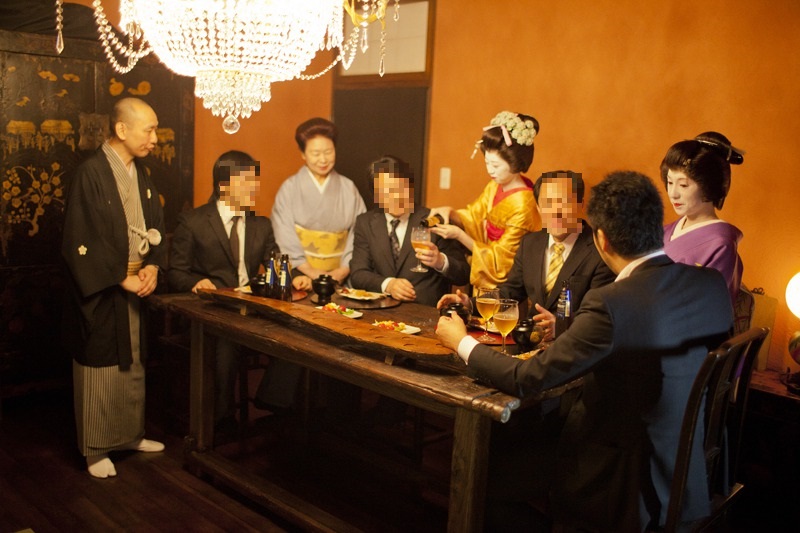 As well as performance skills, hospitality and good manners are important aspects of being a geisha.
Their role is to perform and to entertain guests. However, they also entertain by engaging you in conversation, and initiate activities, such as party games, etc.
They are thorough and considerate, and will collect information about the client beforehand, and research topics of interest so they can engage the guest in meaningful conversation. To summarize, geishas are both professional performers and hostesses.
Globalization in the world of geisha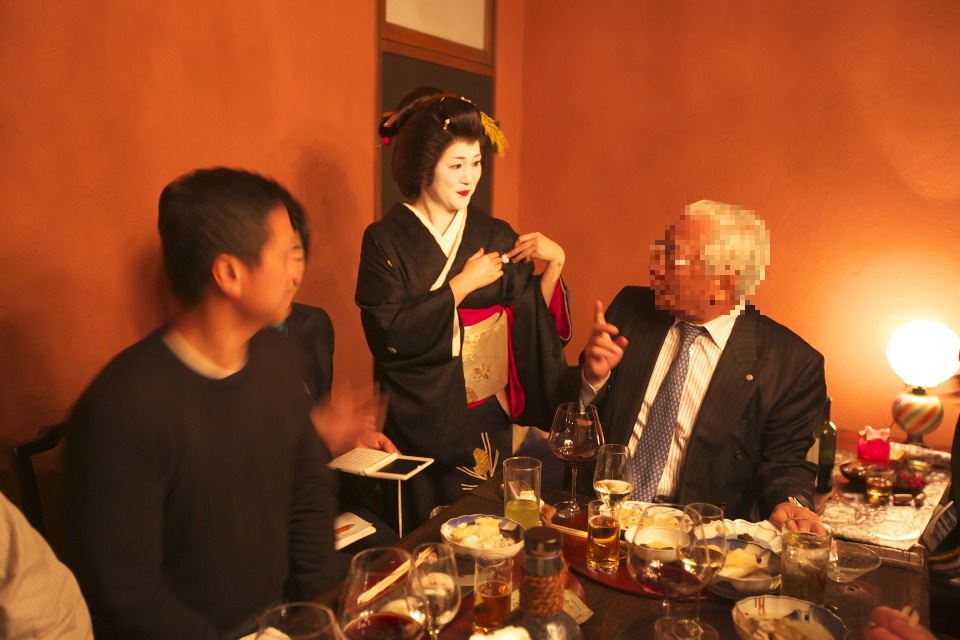 If you are interested how to explain Geisha  in English, please refer to this article.
Explaining Geisha in English Expressions to enjoy entertaining overseas guests
With the increase in overseas visitors, geishas have more and more International clients.
Consequently there is an increase in geishas who can speak English, with many geisha families including English lessons as a part of their training.
Geishas are knowledgeable in Japanese culture from their training in tea making and flower arranging, and they also understand and are mindful of cultural differences their guests may have.
Why we recommend geishas for entertaining overseas guests
Reason 1: They can support different needs (Proficient and flexible)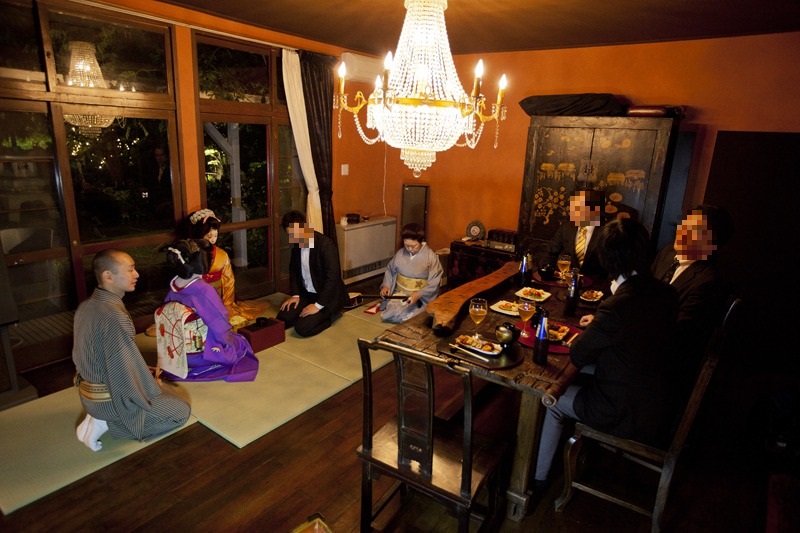 If you are interested in more about Geisha entertainment and experience, please refer to this article.
[For Event Planners!] How to Treat Your Important Customers to a Geisha Experience
One of the most important aspects when entertaining overseas guests with a language barrier is how easy it is for them to follow and understand what is happening around them.
Normally they would need advance knowledge to appreciate other cultures, but geishas are recognizable to almost everyone and their appeal is obvious to see.
Geishas stand out from the crowd, and their beauty is universally appealing. Taking photos with geishas is also very popular, especially amongst those who do not have a wide or deep knowledge of Japan.
Also photos are great for capturing and triggering memories.
Reason 2: They are inclusive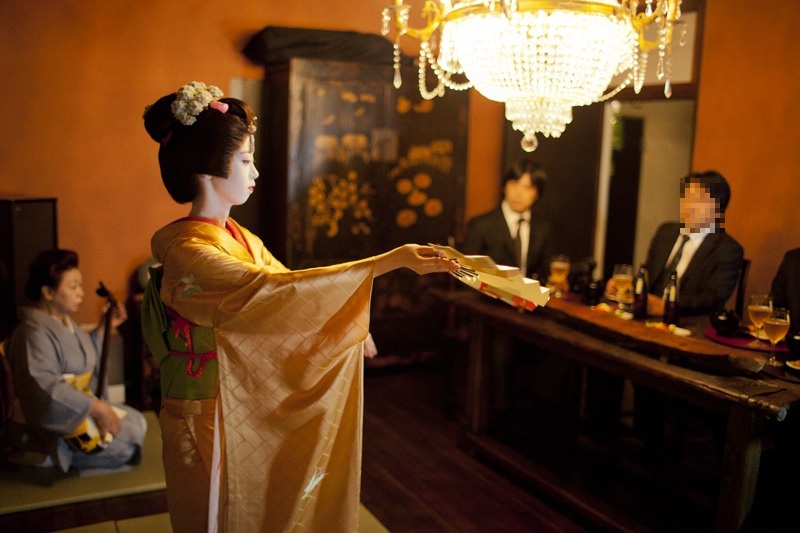 In Japan, geishas are often thought of as entertainment for men.
But actually, they can entertain anyone; men and women, old and young.
Dancing, singing, and the playing of musical instruments are entertaining for everyone.
Having a costume and geisha makeup makeover experience can also be fun for women.
Reason 3: Geishas can adjust their performance based on the individual client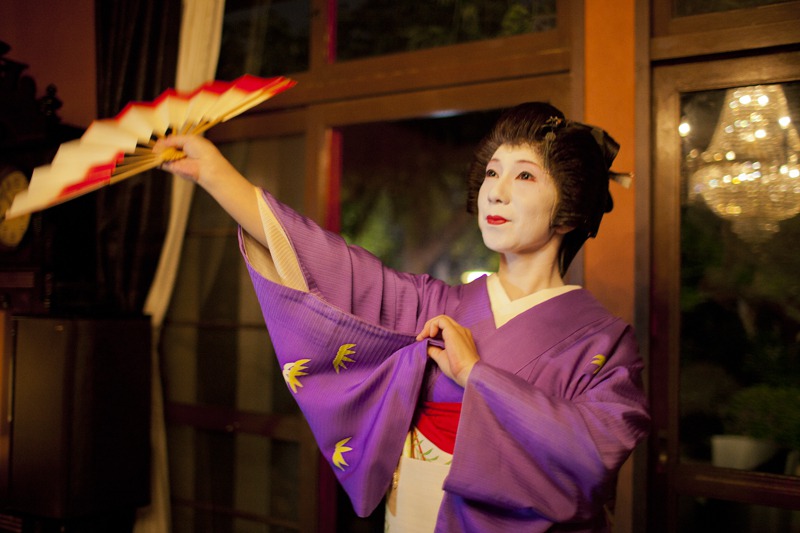 Geishas are proficient in many different skills, so they can adjust performances to meet the client's background and requirements, and also adjust to cope with the client's knowledge level of Japanese culture.
For example, they can perform shorter dances and musical performances to introduce different aspects of Japanese culture for those who are new.
On the other hand, if the guests are more familiar with Japanese culture they can incorporate audience-participation activities to enhance enjoyment of their act.
Conclusion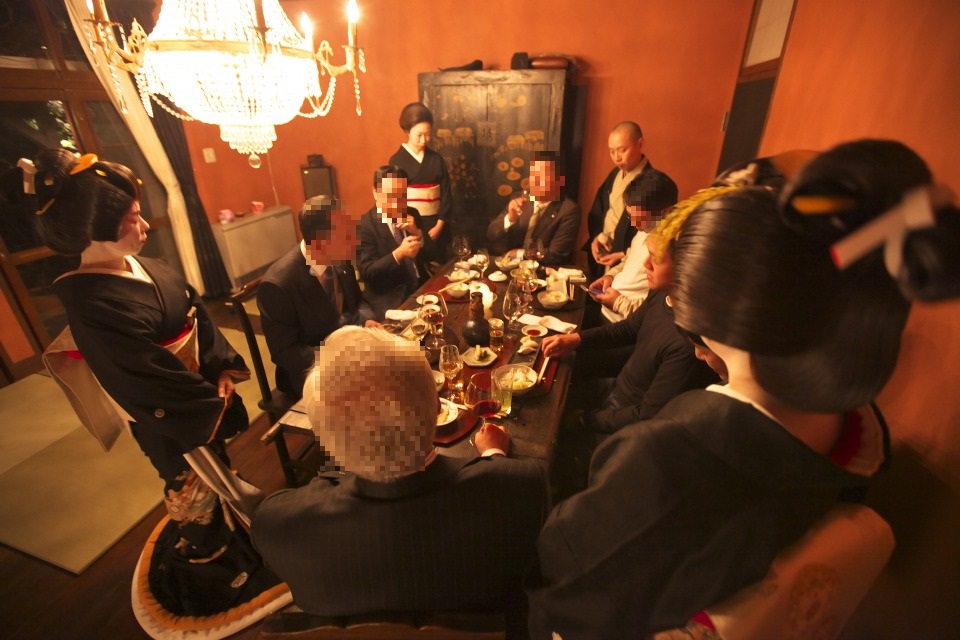 The key to entertaining well is ensuring the guests enjoy themselves.
This can be a very difficult task, especially when hosting guests coming from a different culture.
You have to be mindful of the language barrier and cultural differences of the client.
Geishas are a perfect solution to this challenge because of their traditional Japanese performances skills, beautiful looks and their true abilities in hospitality.