Luxury Reception & Event Planning for VIPs: Special Japanese-Style Experiences and Case Studies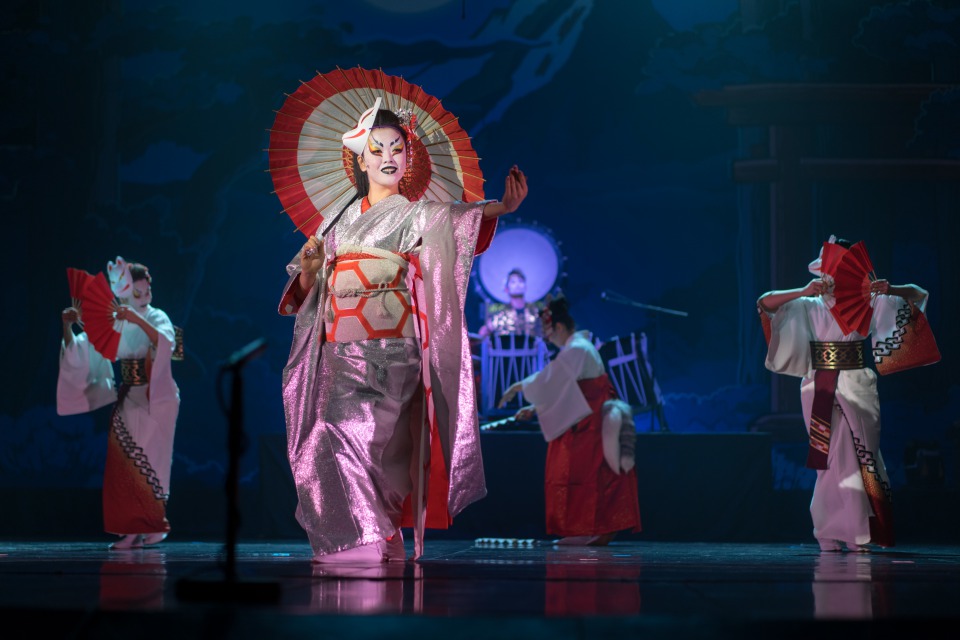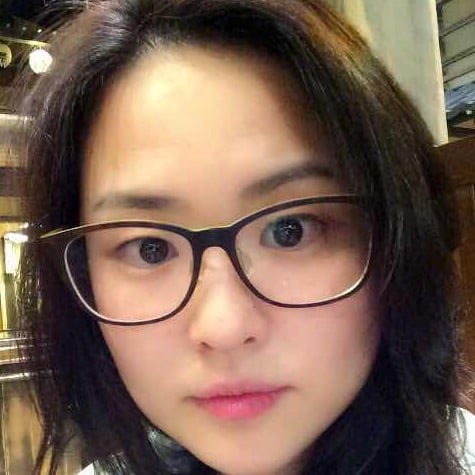 Do you have the challenge of arranging an event in Japan for a group who are gathering here?
This could be a group of VIP's, or a gathering of executives from one or more corporations, etc.
You'd like it to be exciting and memorable, whilst also being Japan themed, perhaps combining multiple elements, such as Japanese cuisine & beverages, cultural experiences or performances, with an element of audience participation, etc.
To pull it off you need help on the ground, a one-stop-shop, that can meet your needs of what to include, and suggest items if you are not sure, plus plan and execute the whole thing for you based on your requirements, minimizing your risk of delivering successfully and without sacrificing your overall control.
At Motenas Japan we have years of experience in delivering such events for our clients.
Whether you need us to arrange the whole event for you, or collaborate with you on specific elements, we are happy to help, ensuring that you can deliver the very best of experiences for your guests.
Please read on for tips on how to kick off planning an event in Japan, and see 3 outline examples of relatively straight-forward events/gala parties we've arranged previously.
How to plan and organize a uniquely Japanese event
Planning and organizing
How should one go about organizing an event for a group of guests coming to Japan?
There are many who have no idea where to start. Actually, you can adopt the same approach no matter who the event is for.
The first step in to clarify or identify the overall purpose and objectives of the event, and what you would consider as evidence of having achieved the desired outcome. You should consult the guests or their representative on this.
Once the above has been clarified what is left is to work out the steps required to deliver the desired results.
What is "uniquely Japanese"?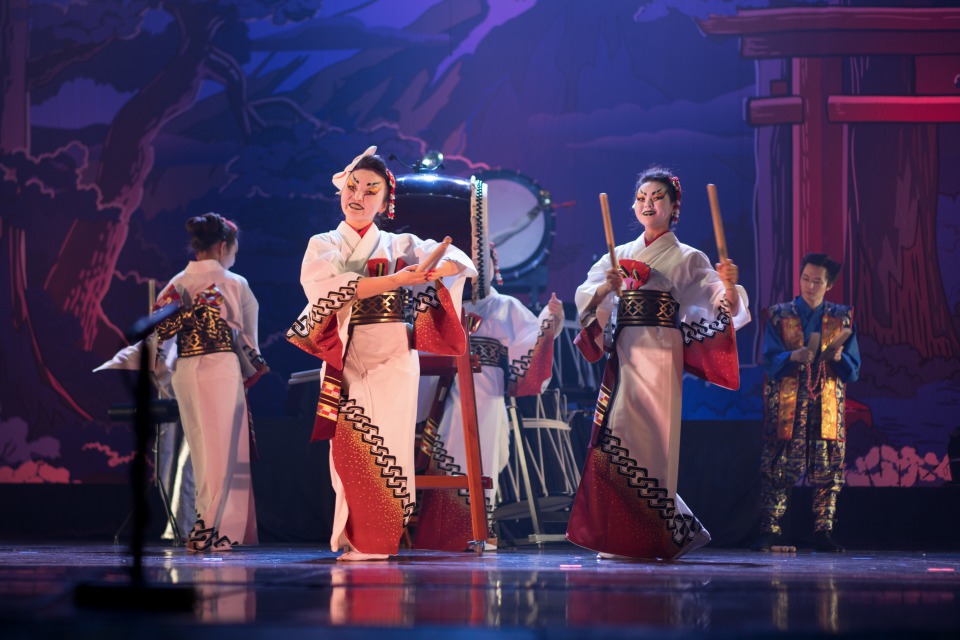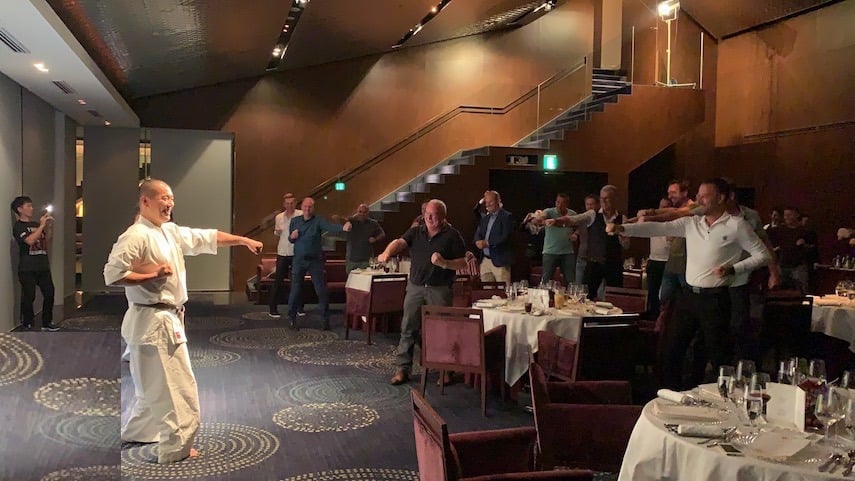 When you hold an event for overseas visitors to Japan, you want them to have a uniquely Japanese experience.
Base it on your guests' perspective, not that of a local Japanese.
That said, even if we say "Uniquely Japanese ", each person may have a different idea of what this means.
There are people who perceive 'Japanese' as being kimonos and samurai dress, others for whom Japanese food is the the first thing to come to mind, and recently even those for whom it conjures up Japanese anime.
It's best to ask your guests to understand what resonates with them.
If you are asking multiple people you may need to make compromises nevertheless as you cannot please everyone 100%.
Be persistent, continuous and consistent in taking photos of the event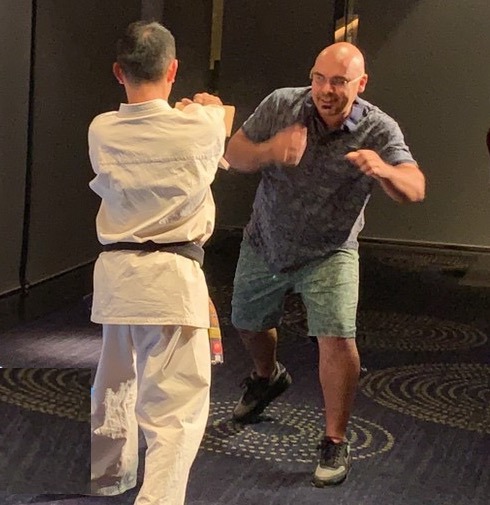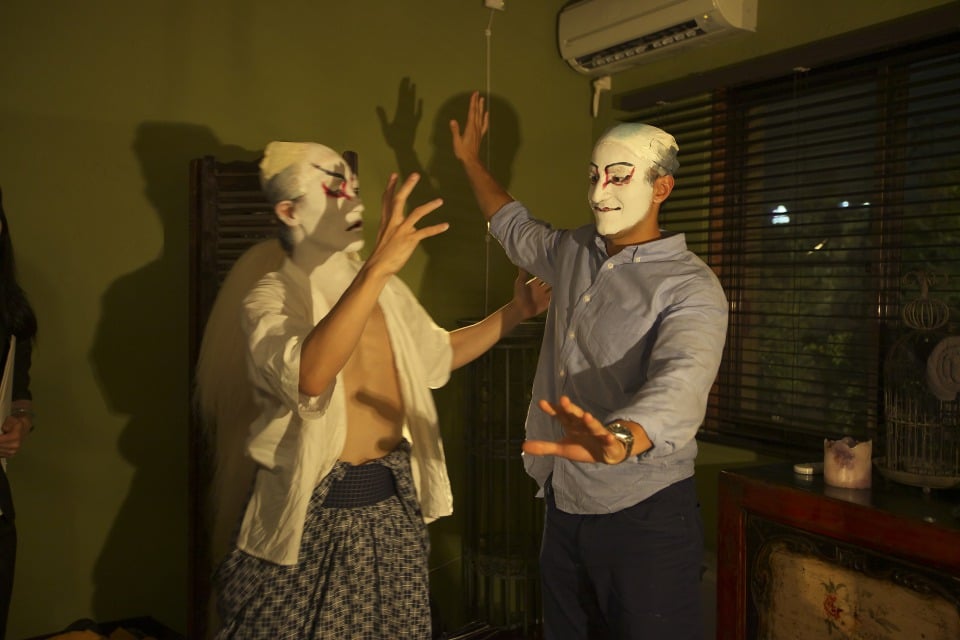 Taking photos and selfies is very popular with almost everyone (There are some exceptions where people prefer privacy, which you may also need to cater for) as evidenced by social media.
They will be particularly happy to be photographed with people dressed in Japanese attire, such as Kabuki or Ninja costumes, or Kimono, within a Japanese room, garden or other appropriate backdrop.
Being persistent means taking photos throughout the event, such that you do not have long periods where no photos are taken (as you might fail to capture some important or even impromptu moment in the event).
And consistent, in ensuring all aspects of the event are captured, and that there are multiple photos of each participant, with no-one left out.
To ensure plenty of photos are taken, allocate someone to the task, or ask us to include a professional photographer to do so for you, especially if it is a large group, or it's highly important to document.
If you have included some kind of experience or performance in your event, it is also a good idea to take multiple photos during the experience showing both the performance and audience's reaction to it.
Photos are a great record of the experience, and something to talk about and share with others when they return home.
Past event examples
Planning and organizing a gala party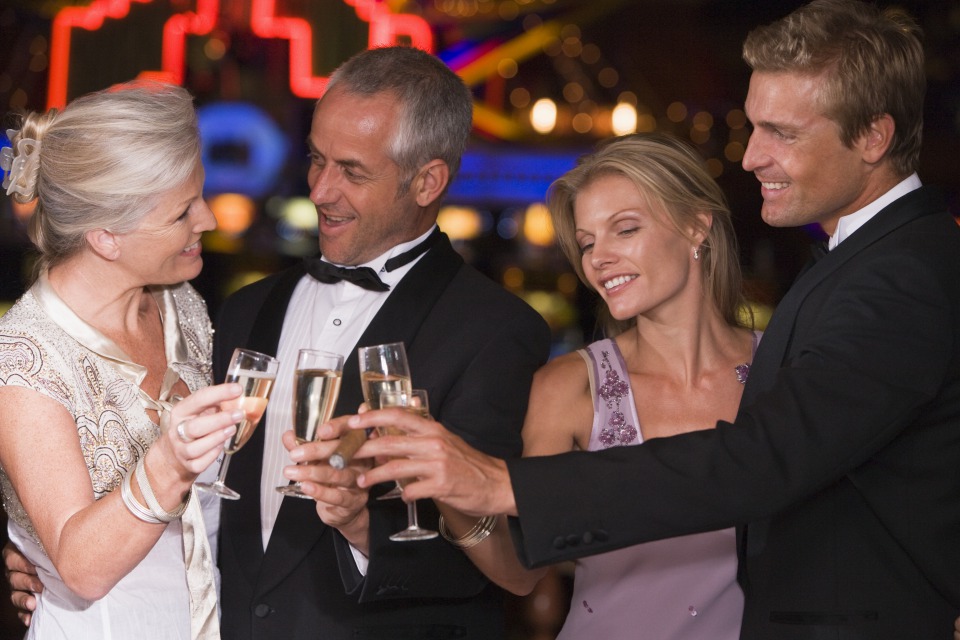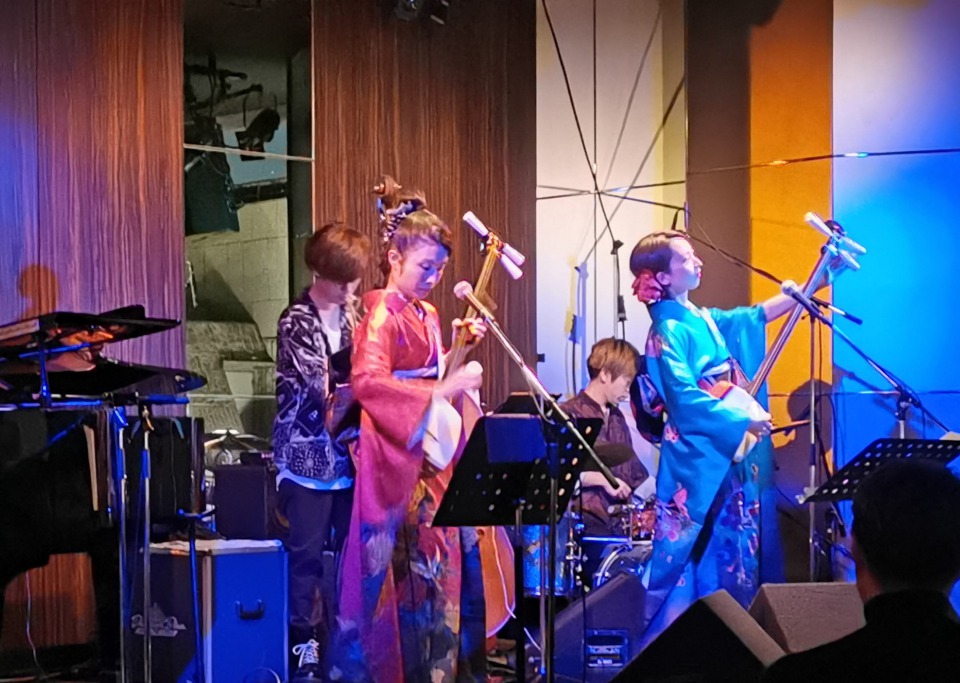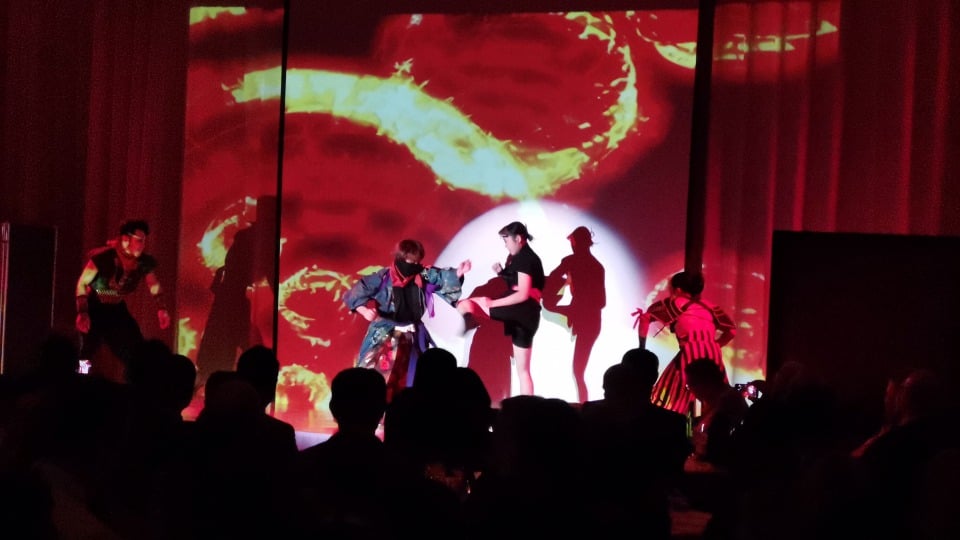 Gala parties are becoming more common in Japan. A gala party is a special and lavish occasion arranged for/by a company or organization.
There is also an increasing trend to hold charity galas, where the proceeds are donated to a worthy cause.
Many such events are already held in Europe and the US, so perhaps your guests will already be familiar with the format. Of course, you will need to serve quality cuisine and beverages, and create a vibrant, glamorous and unforgettable occasion.
Reference example:
Guests: Executives from a prestigious overseas company, brought to Japan on an incentive trip.
Purpose: A luxurious and exciting Japanese style gala party to excite the guests, and provide them with a memorable shared experience.
Time allocated:  Approximately 3 hours
Schedule
16:00 Toast
16:10 Performance of Japanese musical instruments (Shamisen, Koto, songs not limited to traditional music)
17:40 Commemorative photo (with the performers, touching the instruments, etc…)
18:00 Kabuki and ninja performance (This is a highly unusual combination/collaboration)
18:30 Commemorative photo (with kabuki actors and ninja, with simple dressing up, etc…)
19:00 Close 
Planning and organising an event for VVIP guests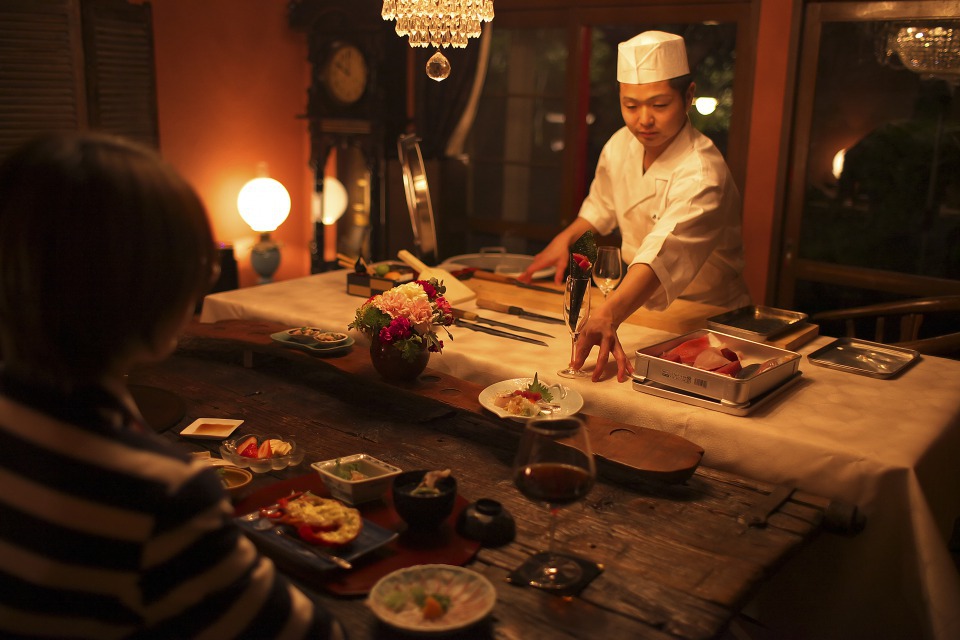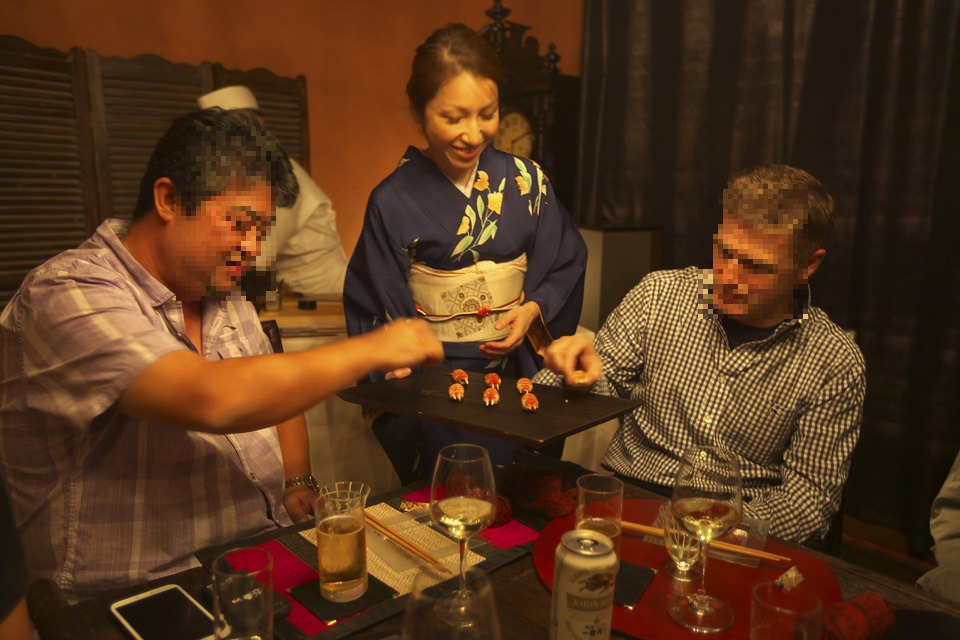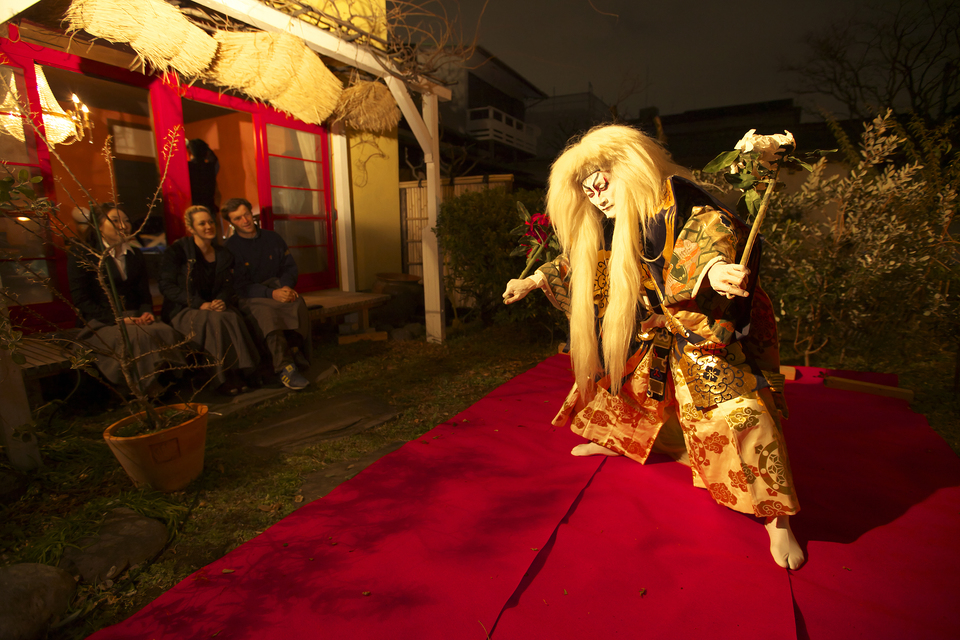 When it comes to VVIPs and senior executives, they may be constraints on the time available, and on suitability of venue due to safety or privacy concerns.
In such cases, it is important to create a private space by renting a suitable venue, or staging the event at a space under yours and the guests' control.
For such guests, we can offer a plan that allows them to have the event at a designated location, such as a hotel where they are staying, or offer them a selection of locations from which choose.
After you have thoroughly researched your guests' tastes and preferences and decided what to present, you can add in another item or attraction that will compliment the main one, that you judge they would particularly appreciate.
Reference example:
Guest/s: A VVIP group that loves Japanese cuisine and beverages, and has expressed an interest in experiencing "Sado", the Japanese Tea Ceremony.
Purpose: Experience Sado whilst also sampling accompanying delicacies.
Time allocated:  Approximately 2 hours
Schedule
11:30  
Light Japanese cuisine arranged in a private room. A Japanese Sake sommelier is present with a selection of sakes chosen to match the dishes and guests' palate.
The Sake sommelier will listen to the guests' individual preferences and based on this and the dishes, will recommend sakes to pair with each dish for the guests to sample and enjoy.
The sommelier can also explain something of the sake's origins, production, and taste to the guests.
12:30
Sado experience. Relax and watch the preparation of the Matcha tea, receive and partake of the tea whilst enjoying  seasonal sweets to compliment the flavor.
13:20
Take Commemorative photos (in front of the preparation area, drinking, with the Sado Sensei/Teacher dressed in Kimono, etc…)
13:30 Close
Planning and organizing an event for female guests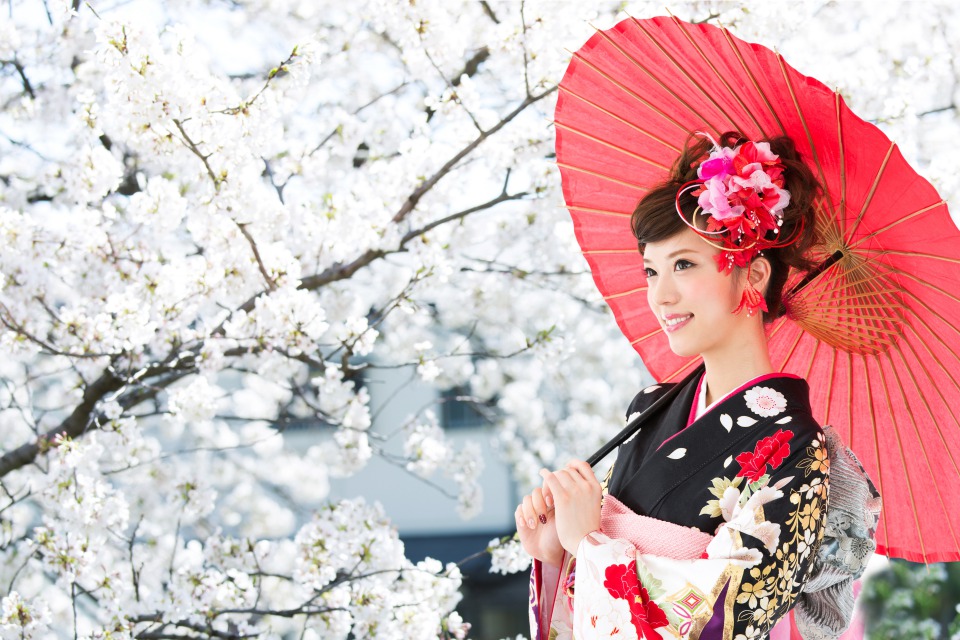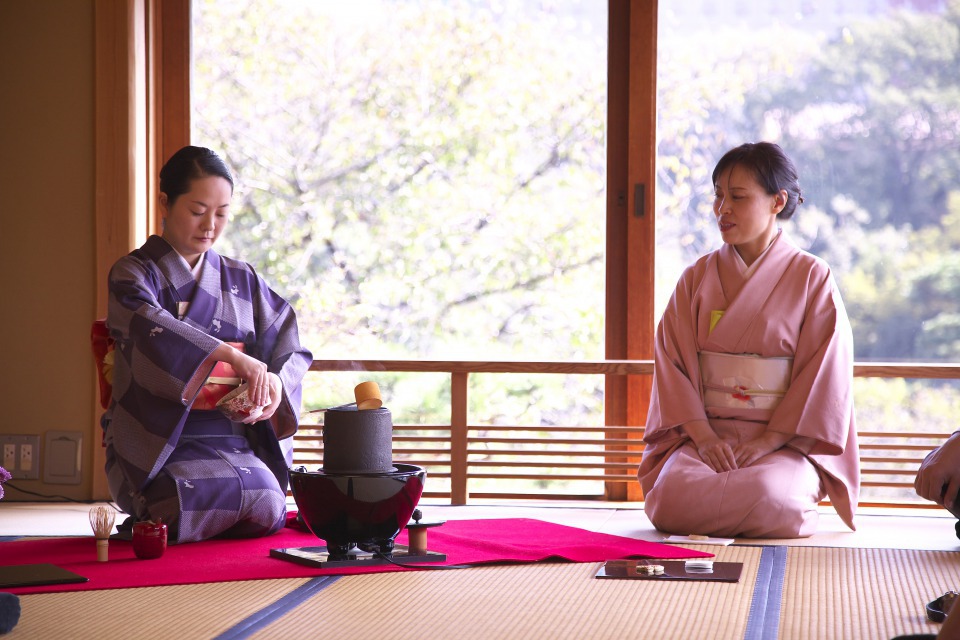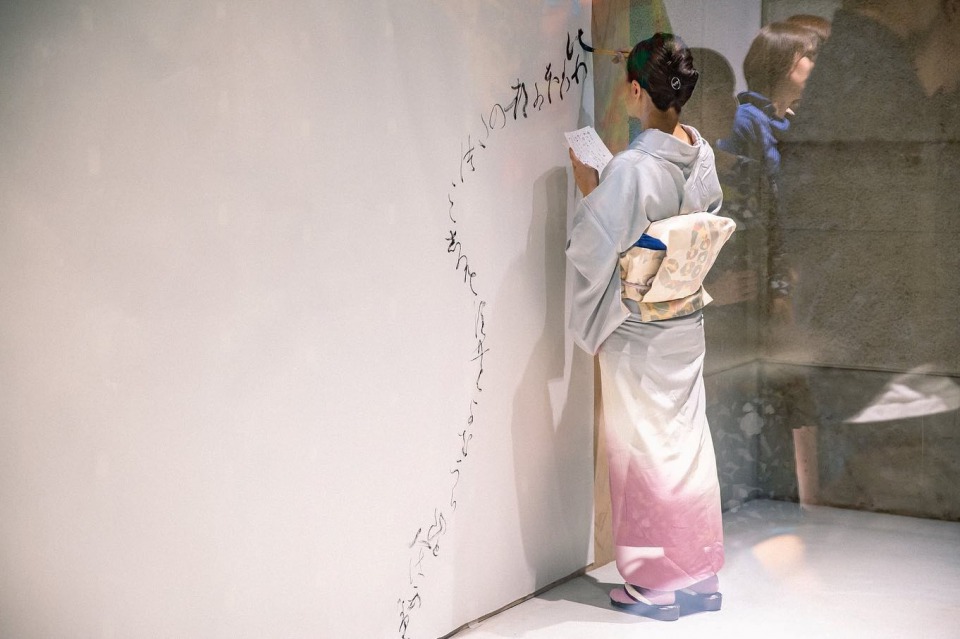 For occasions with a predominantly female clientele, it is recommended to structure the event around something that is also popular with Japanese women. For example, for those who enjoy horticulture or interior design, flower arrangement might be a suitable choice, as it reflects the unique Japanese sense of beauty.
They can also dress in "Hakama" for the event. These are more casual, airier, and simpler to wear than a Kimono, yet will still add an air of authenticity to the event. Even without indulging in food, one can still immerse oneself in Japanese aesthetics.
Example for reference
Guests: Executive business meeting and trip for a female oriented company, predominantly women attending strategy meeting
Purpose: To have a fun afternoon away from the meeting, and to enjoy some cultural aspects of Japan
Time allocated: Approximately 2.5 hours
Schedule
13:00
Experiencing flower arrangement. Explanation and demonstration by a Sensei/Teacher, followed by doing oneself with the guidance of the teacher
13:50
Commemorative photo with Teacher and work created, etc.
14:00
Dressing in Hakama experience
14:30
Japanese calligraphy. Demonstration by a Sensei/Teacher followed by creating one's own calligraphy using Japanese characters.
15:10
Commemorative photo dressed in Hakama with the work created.
15:30
Close
Summary
When planning and organizing an event, it is important to thoroughly research the needs and preferences of the guests.
Budget and staff are important elements, but even with limited resources, it is possible to create a fun event with a real sense of Japan.
Don't be overly concerned with "Japanese", focus on what your guests are looking for.
Add some Japanese elements to the mix and you will end up with a unique and original "Japanese event" that satisfies your guests.
Please take lots of photos and make it memorable.
Finally, at Motenas Japan, we'd be only too happy to help you organise your event, no matter how complex.
Please contact us for further information.