Japanese Style Defined: Modern Culture & Its Global Impact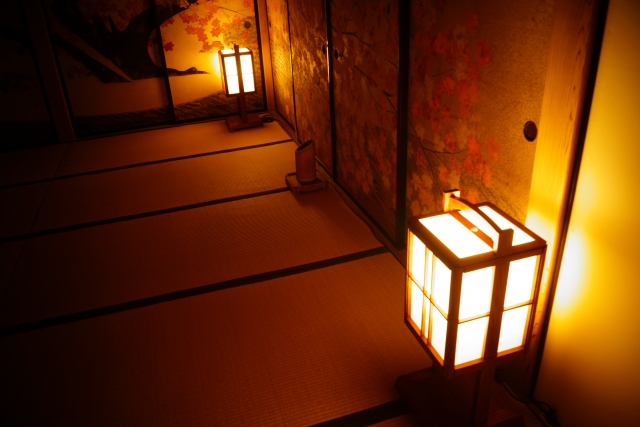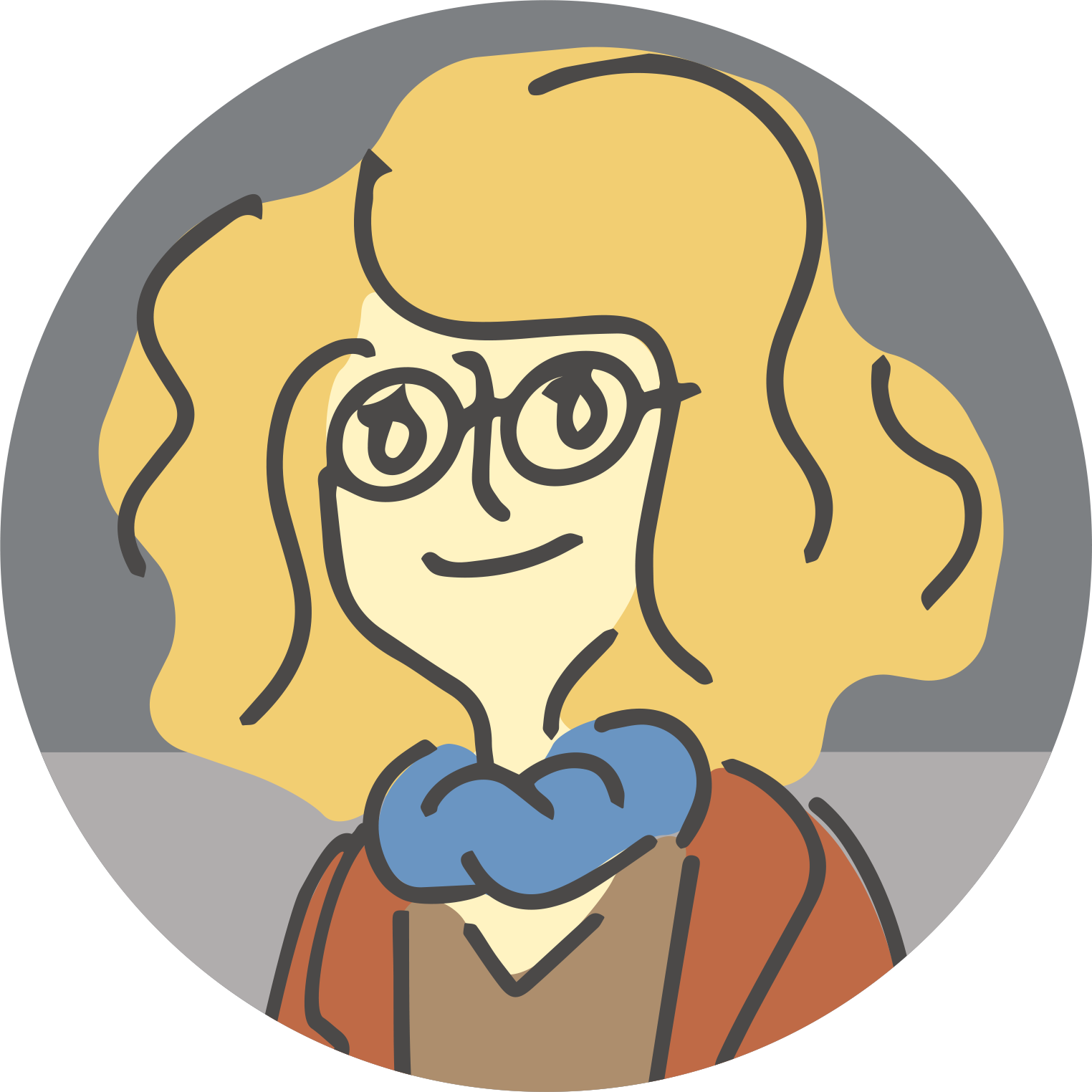 Japanese traditional materials, design, philosophy and culture.
Japan has a unique style that has continued to inspire the world throughout its history.
Such Japanese style is also attracting attention from abroad from a new perspective.
What is the concept of Japanese style of clothing, food, and housing that is currently being recognized by foreign countries?
What is Japanese Style in the Wellness Boom?
What are some of the areas in which Japanese style is gaining attention?
In this issue, we present a multifaceted perspective on the Japanese style that is currently influencing foreign countries.
Japanese-style philosophy attracting attention abroad
Overseas Attitudes Toward Clothing and the Idea of Japanese Style
Today, the world is paying more attention to the problems faced by fast fashion.
Every day, tens of thousands of tons of new clothes are sent to backward countries as waste, piles of trash with no place to go, and people work hard to sleep for low wages.
What is truly important?
What do I really need and what is comfortable clothing for me?
The question of "What is the best way to make a living?
The Japanese people have always had an aesthetic of simplicity in their thinking, such as the Zen philosophy of "avoiding luxury and favoring simplicity," and the wabi-sabi spirit of the tea ceremony.
Remove unnecessary things and determine what is truly necessary.
The Japanese lifestyle of decluttering, in which people let go of unnecessary things and only take what they really need, has now become a worldwide boom, led by the Konmari Method.
As many people around the world promote a clothing consciousness of "simply having only the amount of clothes you need. The Japanese philosophy of Zen, wabi-sabi, applies perfectly to this trend.
Overseas "Food" Consciousness and the Idea of Japanese Style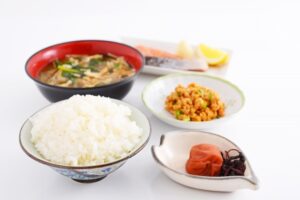 A decade ago, sushi, tempura, and teppanyaki were the basic Japanese-style food overseas.
However, the boom in Japanese food overseas and the designation of Japanese food as an Intangible Cultural Heritage by UNESCO have brought attention to the fundamental philosophy and health considerations of Japanese food.
Currently, the world is questioning the way we think about food.
The pandemic has made people think about how to eat healthier for themselves and their families, and the importance of reevaluating the way we eat,
In this age of food saturation, we have a wide range of issues to deal with, including the problem of waste food and the environmental problems that arise in the production of edible meat.
In this environment, people are increasingly choosing a lifestyle with a particular philosophy and commitment to food, such as organic foods, gluten-free, vegetarianism and macrobiotics.
This is where the appeal of Japanese food attracts attention.
The Japanese style of food is a rice-based menu that makes the most of ingredients, does not use a lot of oil, and is mainly composed of vegetables.
Because we live in a world where people have the freedom to make choices, the way we are with our food is more closely watched than ever before.
The traditional cooking methods and ingredients of Japanese food have been attracting attention and are now readily available overseas in Japanese, such as MISO, AZUKI, TOFOU, and SHOYU.
Even overseas, most basic Japanese foodstuffs are available at organic food stores, and Japanese-style food is enjoyed on a daily basis.
Reference Site
Master Guide: Hosting non-Japanese Guests with Kaiseki Cuisin
[English Example Sentences] Basic Knowledge for Foreigners to Enjoy Kaiseki Cuisine
Overseas awareness of "housing" and the idea of Japanese style
Japanese style in the architectural world is very popular beyond Japan, even in foreign countries.
The pure Japanese style is conscious of traditional Japanese architectural styles, and the modern Japanese style is designed to fit modern life.
Among them, the interior and furniture are richly decorated with Japanese paper, bamboo, and other Japanese-inspired materials.
Elements that were common in Japanese housing are now readily incorporated into Western architecture.
For example, a sliding door that slides to the side, a type of sliding door that has not been seen in overseas housing until now.
It has become very popular in Europe, and even ordinary households are remodeling and installing sliding doors.
Many families change to
In France, where the author lives, it is possible to change a door to a sliding door by oneself by visiting a major home improvement center, in addition to outsourcing the work to a specialized contractor.
Tatami mats, shoji screens, and futons are also popular, and stores selling tatami mats and futons are also popular in Paris.
And a popular piece of furniture that uses a lot of Japanese materials is lighting fixtures.
Light through gentle Japanese paper and lighting made of bamboo materials continue to be highly appreciated overseas.
Another secret of its popularity is that you can somehow introduce a Japanese taste just by placing a lighting fixture made of Japanese paper in a room.
French futon and folding specialty store:
What is Japonism? The Influence of Japanese Culture Abroad and Now
Areas where Japanese style is currently attracting attention
Japanese Style in the Wellness Boom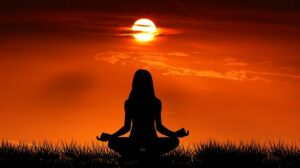 The wellness boom is "the active pursuit of behaviors, choices, and lifestyles that help people stay healthy overall."
– Physical: Nurturing a healthy body through exercise, nutrition, and sleep.
– Mental: Engage with the world through learning, problem solving, and creativity.
– Emotional: emotional.
To be aware of, accept, and express one's feelings, and to understand the feelings of others.
– Spiritual: The pursuit of meaning and higher purpose in human existence.
– Social: To connect and engage meaningfully with others and the community.
– Environmental: Foster a positive interrelationship between the health of the planet and human behavior, choices, and well-being.
The following is considered to be a
Reference Site
In recent years, the wellness boom has become popular among the wealthy and intellectual classes in Europe and the United States.
The industry for wellness boom is said to be the fastest growing market today, …
Among them, many Japanese styles can be seen.
For example, from dietary practices such as macrobiotics to Zen and martial arts experiences that are attracting attention for better mental health.
Japan has always had a very positive image abroad.
It is the spirit of hospitality and the hospitality that visitors to Japan experience,
The high quality of Japanese products.
And advanced technology and deep historical culture.
The good image of Japan will be used as a great model for other countries when proposing better lifestyles that are the goal of wellness thinking.
Wellness Travel and Japanese Style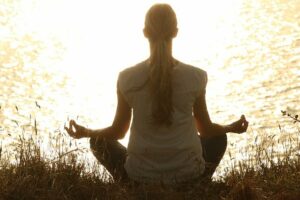 Also accelerating the wellness boom is the surge in the number of people whose minds and bodies have been caught up in the Corona Vortex and are seeking a better version of themselves.
For such people, package tours that incorporate wellness thinking, known as wellness travel, are gaining popularity in Europe and the United States.
For example, one can experience Zen in a rich natural setting, face one's inner self, and enjoy macrobiotic cuisine to eliminate toxins from the body.
In the evening, experience an organic beauty treatment at a hot spring spa.
In the early morning, I went for a jog in the nature and once again did zazen.
tours.
Japan is a land of Japanese food, seasonal natural scenery, and numerous hot spring resorts, and is home to eight million gods.
It is considered a country that can truly embody the wellness philosophy.
This suggests that After Corona will see a dramatic increase in the number of foreigners who want to experience such wellness tours in the real Japan.
Reference Site
Japan Tourism Agency, Ministry of Land, Infrastructure, Transport and Tourism
Hotel Amanem Wellness Imagination:
Team Building and Japanese Style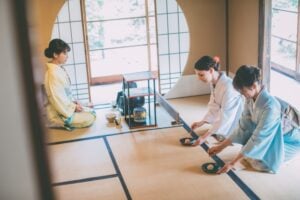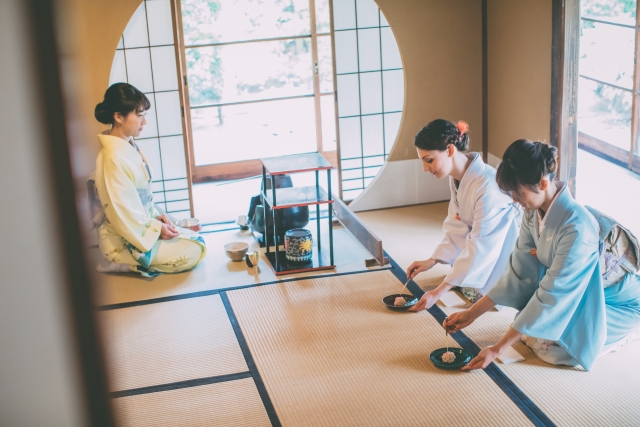 Team building is often incorporated as part of employee training among foreign managers.
The Japanese style is proposed with a very important role in this team building.
In a start-up business with a diverse workforce, skillful utilization of each individual's abilities will lead to successful results.
It is not a mere arrangement of positions, but an interaction that allows each to fully demonstrate their capabilities.
In order to build team unity and shared awareness, we aim to increase mutual awareness and motivation through sports and creative events.
The Japanese style of martial arts is the focus of this team building process.
Some companies from overseas go out of their way to set up team building programs in Japan, as the ancient Japanese martial arts such as karate, judo, and sumo are said to be the best for team building.
Students will learn the philosophy of Japanese martial arts through experience.
The Japanese spirit of respect and courtesy has been chosen as a catalyst for deeper team unity.
For more detailed past articles on martial arts and team building, please click here.
Foreigners Delight! Karate Experience and Team Building Case Study:
Inbound support! Martial arts experience, entertainment, team building
hospitality
Japan, the land of hospitality.
Japan's spirit of hospitality is attracting worldwide attention.
More and more business people are interested in acquiring this Japanese spirit of hospitality in Japan.
Japanese cuisine has a uniquely Japanese cooking philosophy that permeates throughout.
The cooking class for foreign business owners is designed for those who want to experience Japanese culture and food culture in a more realistic way, rather than just as a foreign tourist.
Through the experience of Japanese cuisine, students will experience the Japanese style of hospitality and hospitality.
Hospitality tours where visitors learn from the proprietress of a traditional Japanese inn or hospitality tours where visitors learn about hospitality from tea ceremony and Zen philosophy at a temple are also popular.
Thus, the need for foreigners to spotlight Japanese hospitality is endless.
Japanese hospitality will continue to attract worldwide attention.
This is a recommended past article.
Through Expatriate Eyes: The Astonishing Japanese Hospitality non-Japanese Marvel At
Japanese Hospitality: Three Examples of Experiences and Entertainment Methods that Foreign Managers Can Learn from
Japanese inspiring hospitality! 9 examples of hospitality episodes
Japanese style is in demand around the world today
RYOKAN Japanese Style Ryokan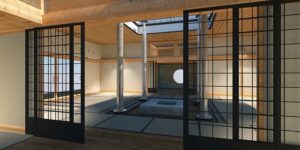 The number one thing that impresses many foreigners who have stayed in Japan is the hospitality offered by Japanese inns.
In addition to the charms of ryokan and onsen inns with a sense of travel that cannot be experienced in other countries, visitors will experience the ultimate in Japanese hospitality.
Hoteliers around the world have taken notice, and RYOKAN-style hotels are now spreading throughout the world.
Hosomi Ryokan located 25 minutes from Toulouse, France
The ryokan is so thoroughly recreated in Japan that it is hard to believe that it is in France.
Not only the architecture, but also the attentive hospitality, which is very rare in France, has impressed even French people who are not familiar with Japanese ryokans.
The concept of NOBU RYOKAN, located in Malibu, one of the most exclusive resort areas in the world, is the spirit of modern cool luxury and traditional Japanese minimalism.
The gastronomic experience offered by world-renowned chef Nobu Matsushita is also popular and loved by celebrities from all over the world.
Yasuragi SPA HOTEL in Stockholm, a 20-minute drive from Stockholm, offers Japanese-style guest rooms, a spa experience, and an outdoor hot spring with a spectacular view.
The attentive spirit of Japanese hospitality has made the hotel very popular, aided by the wellness boom.
There are also restaurants where you can enjoy vegan and loafed food.
macrobiotics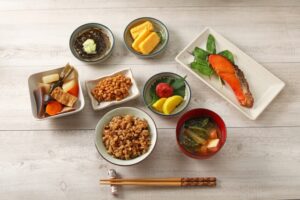 Macrobiotics is now receiving renewed attention in the Japanese food tradition.
A way of eating that combines yin-yang theory with conventional diet proposed by a Japanese, Jyoichi Sakurazawa.
The program is based on the traditional Japanese diet of brown rice, beans, vegetables, seaweed, natural foods, and whole foods.
(Eating seasonal foods from the land in which you live)
One whole food (taking the entirety of nature's bounty without leaving anything behind)
The idea is to maintain an even balance in the body by eating whole seasonal foods and taking in the energy of life into the body.
Japanese Style in Overseas Housing Styles
Interior design using traditional Japanese materials such as Japanese paper, bamboo, ceramics and white wood.
The style of Japanese style is also called "Japanese style" in other countries, which is based on traditional Japanese housing styles such as tatami mats, shoji screens, fusuma (sliding doors), and tokonoma (alcove).
The lifestyle remains Western, but mixed with Japanese elements, called Japanese modern or Wa-modern, and it is a housing design that is attracting attention in Japan and abroad.
In addition, Zen style ZEN style incorporates Zen philosophy among other Japanese styles.
It became a topic of conversation when it was incorporated into the mansion of world-renowned singer-songwriter J.Balvin.
Japandi is a new housing style that combines the simplicity and functionality of Scandinavian design with Japanese minimalism.
Japandi is a word coined by mixing Japanese and Scandinavian.
The minimalist, clean living found in traditional Japanese-style rooms.
Furniture is kept to a minimum, and futons and cushions are taken out when needed.
At the same time, the traditional Japanese home also has a commitment to beauty, with flowers and hanging scrolls in the tokonoma (alcove) to remind one of the seasons, and favorite handicrafts that are used with great care.
Natural materials such as tatami mats, Japanese paper, and white wood are used in abundance to create a comfortable space.
In comparison, European housing styles are designed to be cozy and comfortable during the long winters.
The attention to detail in the comfortable chairs and sofas, soft carpeting, heavy curtains, and soothing indirect lighting is the beauty of the European housing style.
In particular, Scandinavian design is simple and functional, and its high-quality materials and soft colors have become popular around the world in recent years.
We are looking forward to the future development of Japandi, which combines the two.
summary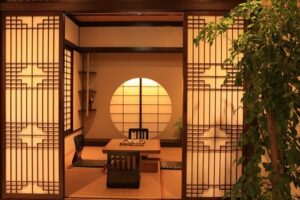 It seems that now is the time for people around the world to rethink their lifestyles.
We live in an age in which we are questioned about our way of life in various situations.
At such times, Japanese style has come to be taken up in various situations as a suitable way of thinking and practicing a better way of life.
It is not a superficial Japaneseness like the traditional Japanese style abroad, but a hint of something in the Japanese-born thought and philosophy.