Unraveling the Magic of Japanese Whisky: Why It's Popular and 10 Must-Try Brands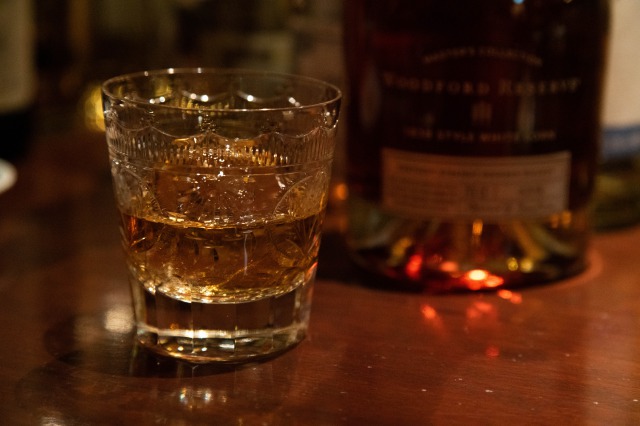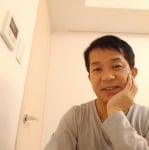 "I have an important overseas guest coming. I wonder what their preference is when to types of alcoholic beverages?"
"I want to treat my guest/acquaintance, who likes whisky to a Japanese variety, but how do I choose the right one for him/her?
Compared with cuisine, it may not be as easy to find out what people prefer to drink. This may be an issue when entertaining.
Although sake or shochu are more commonly associated with Japan, why not introduce your guests to Japanese whisky?
Despite its short history of only 100 years, Japanese whisky is now counted amongst the top five whiskies of the world, having a unique character that will bring a new experience to both overseas whisky lovers and even for those who are not whisky enthusiasts.
We'll introduce you to some of our favorite Japanese whiskies, as well as some of the best ways to enjoy imbibing them in Japan
Characteristics of Japanese whisky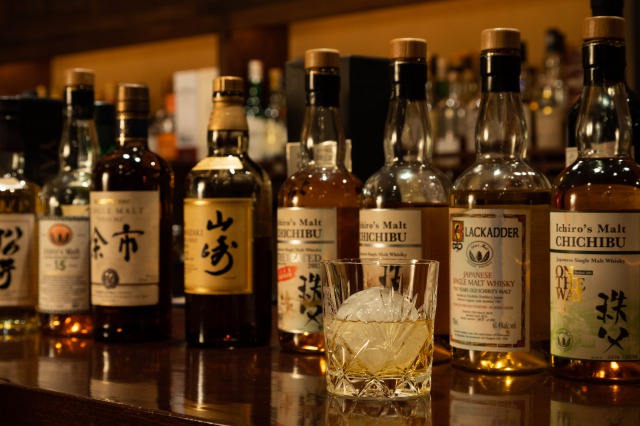 Scotch-based with a rich yet delicate flavor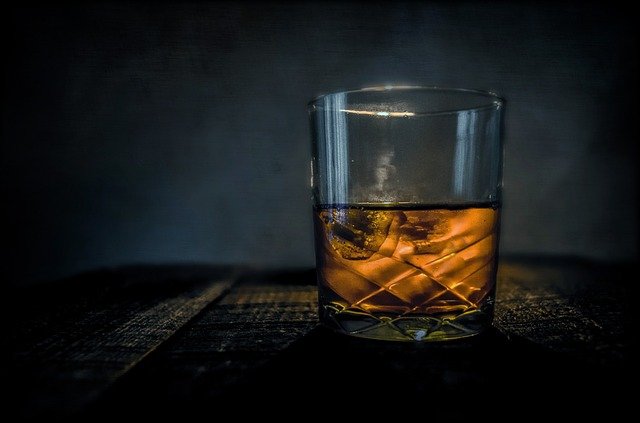 Japanese whisky started out using Scotland as its model for production and taste.
In addition to the spread of whisky's popularity in Japan with the signing of the Anglo-Japanese Alliance in 1902, this was also attributable to distilleries in Japan then and even today being located in regions of the country with cool, wet climates, similar to that of Scotland.
Once domestic production was established, the Japanese whisky industry started to evolve in its own, respecting the techniques and traditions of Scotch whisky production, but also combining them with Japanese techniques and to cater to the delicate taste of local imbibers, to create a series of new labels and varieties.
These days Japanese whisky is prized for its freshness, and subtlety of flavor.
In-house production has allowed us to refine our skills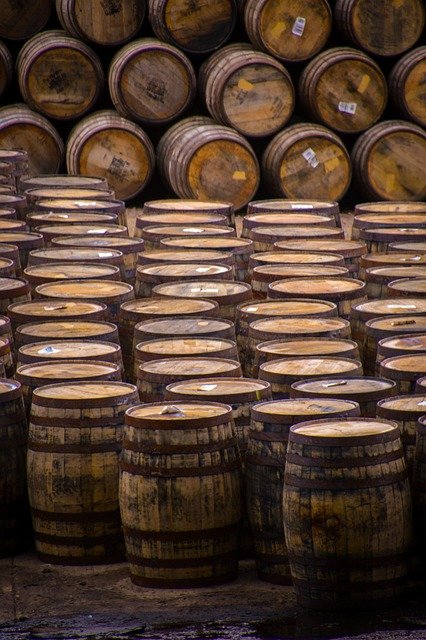 In Scotland, the whisky making process is often divided into two parts performed by separate parties.
One making the original whisky and the other, acquiring various whiskies, and then blending and bottling them.
On the other hand, in Japan, the entire production process – fermentation and distillation of the raw spirit, maturation, blending and bottling – is carried out in-house, which has allowed us to accumulate experience and knowledge at each step, and to produce with a high level of skill throughout the process.
In particular, we are world-renowned for our ability to create our own distinct varieties of whisky, which has in turn facilitated the creation of a wider range of blends, and to developing subtle and profound flavors across the range of Japanese whiskies available in the market.
No rigid rules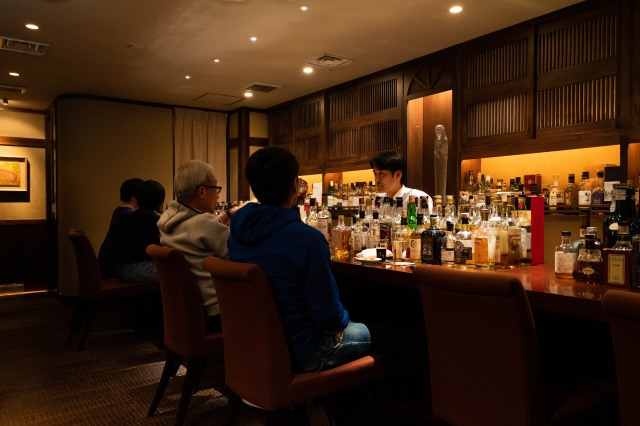 Another difference between the Japan environment and other countries is that there are no rigid rules for making whisky here.
In the case of 'Scotch', for example, there is a rule that a whisky must be aged in oak casks for at least three years before it can be called Scotch whisky.
In Japan, it is possible to produce Scotch whisky in casks made from a variety of different woods, such as Quercus, cherry, chestnut and cedar, and it is interesting to see how the characteristics of the cask are reflected in the whisky as it matures.
In particular, the use of oak barrels is said to give the whisky an oriental flavor, with notes of carambola, sandalwood, coconut and cinnamon, which enhance the character of the typical Asian whisky.
Why is Japanese whisky recently back on the map? 
Winning International awards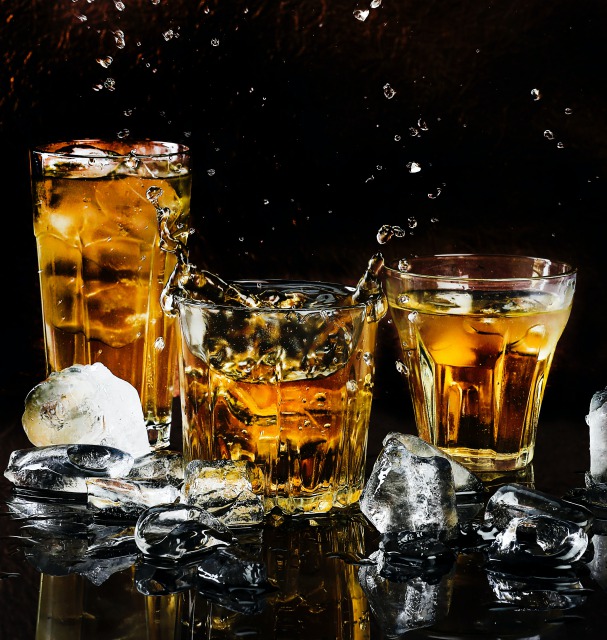 After a period of relative decline in the Japanese whisky industry, Suntory's Yamazaki 12 Year Old single malt whisky won a gold medal at the International Spirits Challenge in 2003, putting Japanese whisky in the international spotlight.
From that point, domestic production has gradually gained momentum. And in 2018, Japan's Hakushu 25 Year Old and Taketsuru 17 Year Old were named World's Best Blended Malt Whisky and World's Best Single Malt Whisky respectively.
This triggered a reassessment of the value of Japanese whisky, both domestically and internationally, and its popularity increased so much that production has not been able to keep up with demand.
A whisky that tastes good no matter how you choose to drink it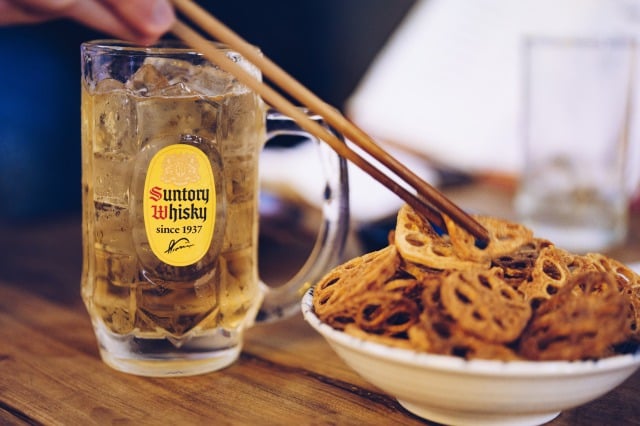 What makes whisky here so special is the way it is drunk by the Japanese.
In other countries, whisky is usually drunk straight or on the rocks, before or after a meal.
In Japan, however, it is more common to enjoy whisky in a variety of ways, for example, as  a highball, with cold or water or hot water, and whilst eating.
With the Japanese culture of enjoying food and drink at the same time, Japanese whisky is designed to go well with all types of food and to retain its flavour no matter how it is drunk.
For the non-Japanese, Japanese whisky is not only delicious in its own right, but also a refreshing accompaniment to food.
Five recommended Japanese whiskies that non-Japanese love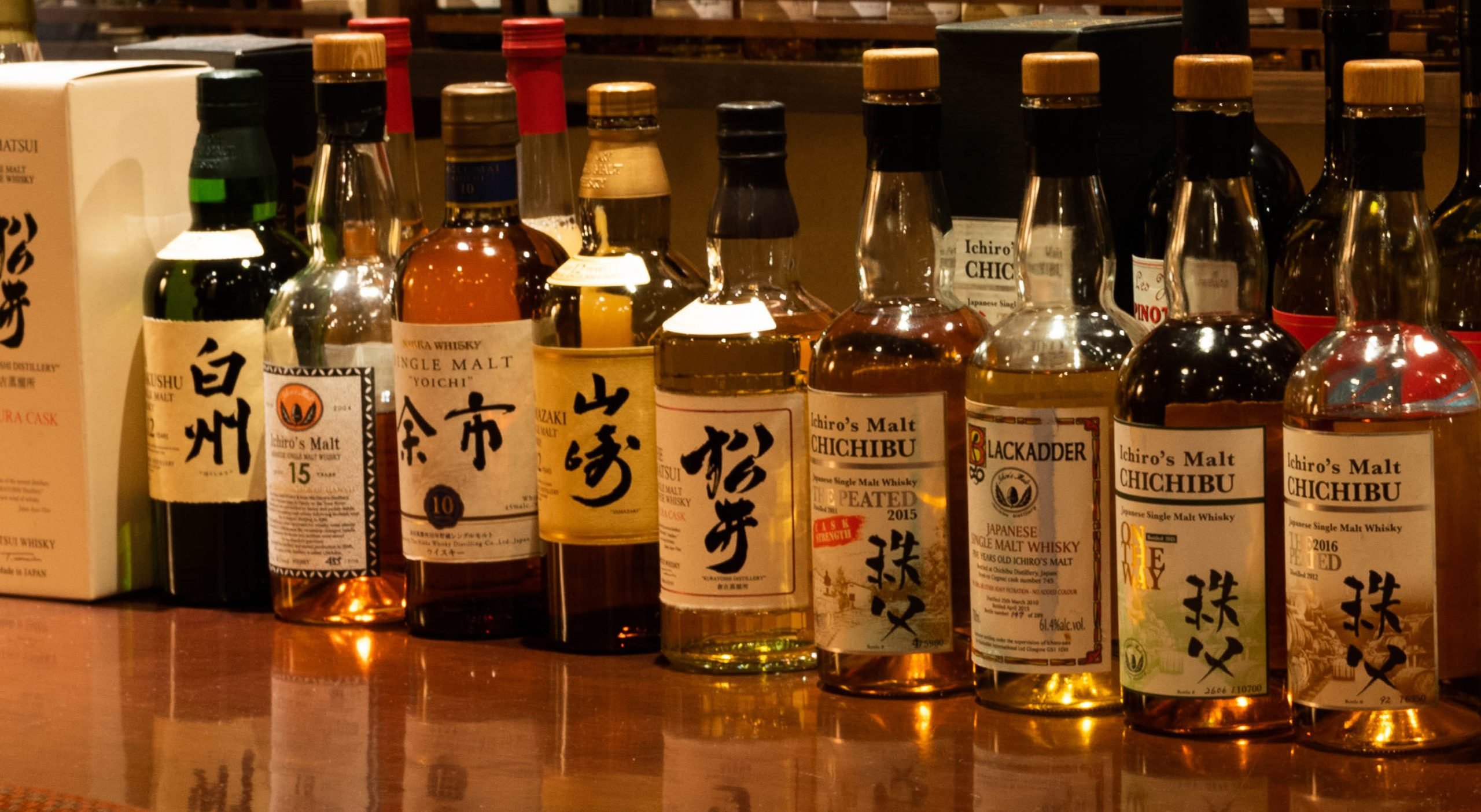 Yamazaki Single Malt whisky
Yamazaki is a very well known Japanese whisky with a soft, floral aroma and a smooth taste.
It can be enjoyed in any way you like, so it's a great choice even if you don't know how your guest likes to drink it.
The older versions are now very rare and hard to find.
Ichirose Malt Mizunara Wood Reserve MWR
Ichirose Malt became a household name here when it won first prize at the 2010 World Whisky Awards in the Japanese Blended Malt Whisky category.
Made in ancient Japanese oak casks by the up-and-coming distillery, Venture Whisky, it is an oriental yet easy to drink whisky that is highly regarded by women in particular.
Taketsuru Pure Malt
This domestic whisky is named after Masataka Taketsuru, who is considered the father of Japanese whisky.
This whisky has a deep, full-bodied flavour with a gentle, soft drinkability.
It is in a relatively affordable price range, but it has a great story to tell, and even VIPs may find it a very enjoyable return to their roots.
Single Malt Whisky Hakushu
Hakushu is characterized by its fresh, lush and gorgeous taste.
The taste is reminiscent of the Japan's rich forests, and has an expression no other whisky can match.
Although it is a high-end product, it is also a perfect match for highballs, so we would recommend this brand to overseas visitors who are interested in trying highballs
Single Grain "Chita".
Chita" is a single grain whisky that makes full use of the Japanese characteristic of combining several different types of grain.
With a base of clean, medium and heavy, Chita is blended with around 10 different types of grain, also using a variety of barrels and other techniques to create a complex, delicate and deep flavor.
When served as a highball, Chita's hidden aromas burst forth, and you will discover a new way to enjoy whisky!
If you are interested in entertaining your overseas guests with sake, please refer to the following articles:
Special Sake Party for your VIP Guest in Japan
How to Enjoy Sake with Overseas Guests Sake Brewery Tour, Enjoying Sake Together
Conclusion
In this way, by including whisky, not often immediately associated with Japan, to your list of hospitality picks, your overseas guests will be delighted by its surprising and rich flavours.
The fact that a highball is as light as a glass of Champagne, and that whisky and food can be paired in unusual ways, will appeal not only to whisky lovers but many other demographics, including women, who may not have been familiar with it before.
We hope you will try this as part of your hospitality repertoire, as a way of introducing your guests to the climate, food culture and history of Japan through Japanese whisky.