Master Guide: Hosting non-Japanese Guests with Kaiseki Cuisin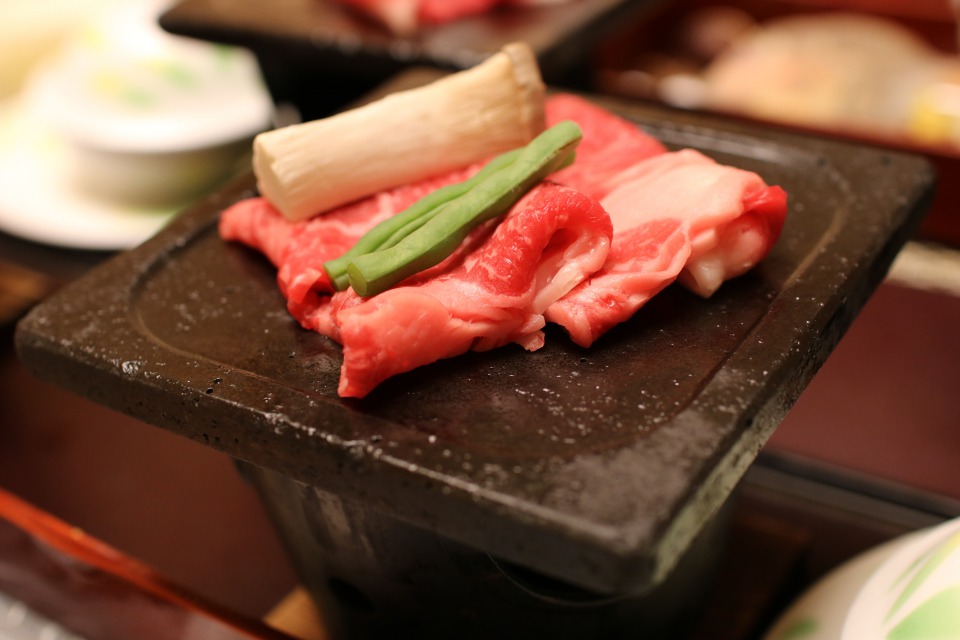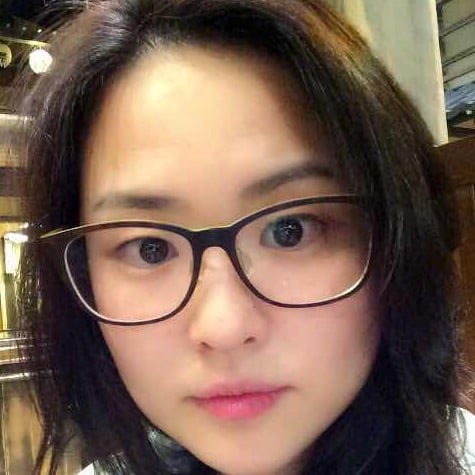 When foreigners visit Japan, many of them think, "If I go to Japan, I would definitely like to try kaiseki cuisine.
However, it is still a Japanese cuisine that cannot be enjoyed casually, and it is true that it is quite a hurdle to really enjoy it.
So, what are the key points that should be kept in mind in order for foreigners to enjoy kaiseki cuisine in Japan?
How do you call Japanese seasonal foods in English?
Is there any Kaiseki restaurant that is English speaking?
Is there any plan to enjoy kaiseki cuisine more?
In this issue, we will provide you with useful information that you should know when eating kaiseki cuisine with foreigners visiting Japan!
Tips for Foreigners to Enjoy Kaiseki Cuisine
Ingredients, Cooking and Hospitality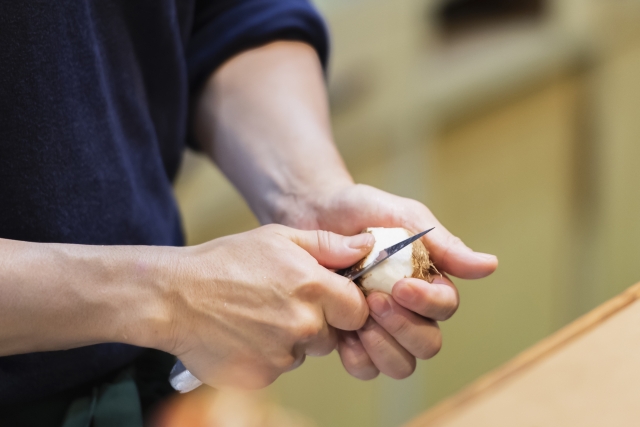 For kaiseki cuisine,
1Ingredients in season
2Utilize the flavor of ingredients
3 Omotenashi Spirit
There are three major themes of
The spirit of hospitality is alive not only in chakaiseki, which originated from the tea ceremony, but also in modern kaiseki cuisine.
The chefs and waitstaff, from the decor of the restaurant to the arrangement of flowers and serving utensils, all express the thought of the recipient to make the meal more enjoyable and the moment more beautiful.
This experience is one of the best parts of kaiseki cuisine, and we hope that foreigners will enjoy it deeply.
It is also an expression of Japanese hospitality that can be enjoyed through kaiseki cuisine.
Kaiseki cuisine is also about making the most of the flavors of the ingredients.
Kaiseki cuisine does not use an abundance of sauces and spices as in other cuisines of the world.
The food is prepared in a way that suits the ingredients and with simple but carefully selected dashi and seasonings such as soy sauce and mirin, which are unique to Japan.
It can be said that the Japanese have a unique sensibility to make the best use of the unique qualities of ingredients, and are good at making the most of them.
To enjoy kaiseki cuisine more fully, it is helpful to first recognize the seasonal ingredients in Japan.
How seasonal ingredients are arranged and prepared on the plate.
By taking the time to taste both with your eyes and your tongue, you will experience the depth of kaiseki cuisine.
Japanese seasonal foods that are hard to come up with at a moment's notice English word list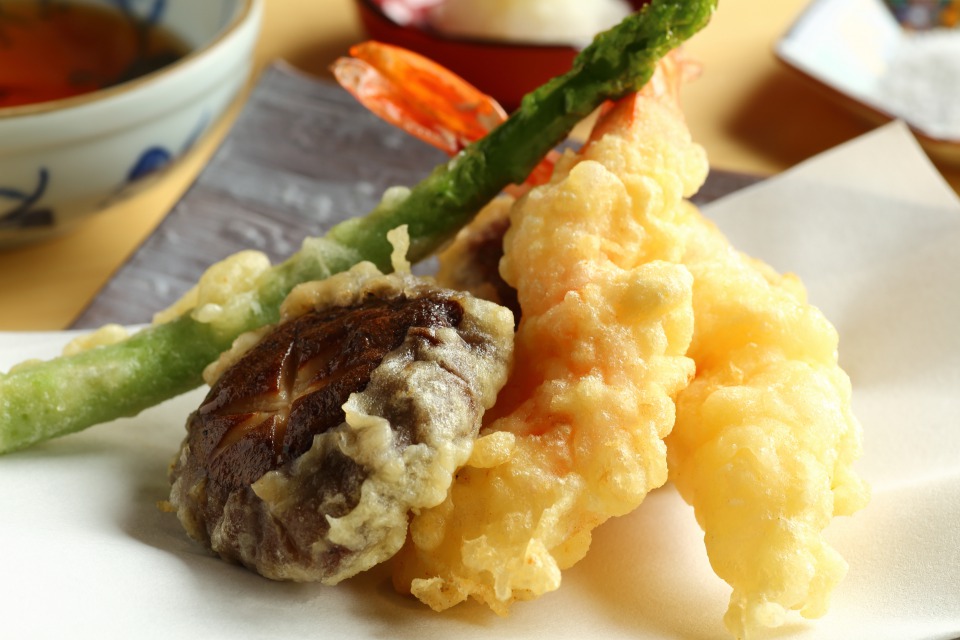 Japan has delicious and wonderful foods for all four seasons.
However, there are many things that foreigners do not understand, such as which foods are only available in Japan and what season they are in.
And, surprisingly, it is hard to come up with English words or ways to explain things at once.
Here we introduce English words for seasonal Japanese ingredients that are often found in kaiseki cuisine in each of the four seasons.
 spring
– Clay brush horsetail
– Petasites japonicus : Edible flower bud of the fuki (Petasites japonicus) plant, an early spring delicacy
– straw bracken
– Litter ostrich fern
– Mitsuba mitsuba: an umbelliferous plant resembling stone parsley, used in cooking for its aroma.
– bamboo shoot
– Japanese icefish
– asari clam littleneck clam
– cherry anthias
– Clam clams
 summer
– Kamonasu Kamonasu is a large round eggplant of Kyovegetable indigenous to Kyoto.
– Shiso a perilla
– burdock
– Winter melon
– water shield
– Young sweetfish
– Daitou fish a hairtail
– abalone
– Oysters Japanese oysters
– Japanese sea bass, Japanese seaperch
– horse mackerel
 autumn
– Matsutake mushroom a matsutake mushroom
– ginkgo (Ginkgo biloba)
– Edamame green soybeans
– Lily bulb
– bonito
– Sea bream
– How much ikra, salmon roe
– A soft-shelled turtle
– mackerel mackerel mackerel
– Autumn swordfish saury
– Hamachi a young yellowtail
 winter
– Mizuna a potherb mustard
– Kujo leek from Kujo: "Kujo negi" refers to a kind of long green onion (leek) representing Japan.
– lotus root
– Taro taro
– Ise lobster
– Blowfish a globefish
– This paddles salted entrails of trepang
– Milt milt.
– Hirame der butt
– yellowtail (species of fish, Acanthopanax sciadophylloides)
– Anglerfish
– Spanish mackerel
If you have a table to enjoy kaiseki cuisine with foreigners, it would be nice to be able to explain the seasonal ingredients.
Reference site: Japanese Calendar
List of Tokyo Kaiseki Restaurants with English Signage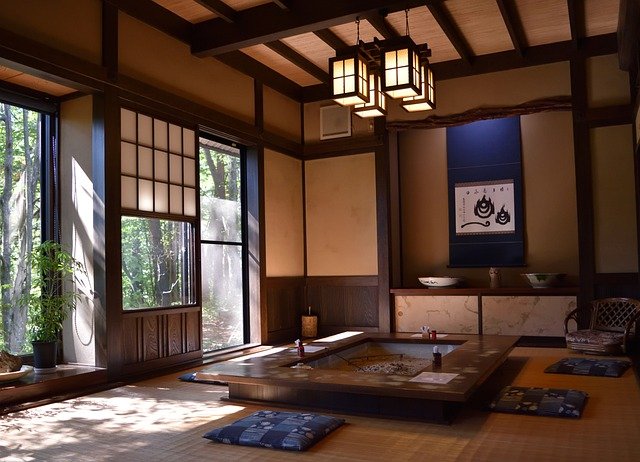 Kaiseki menus are quite difficult even for Japanese, so it must be even more difficult for foreigners.
Recently, however, some Japanese restaurants have begun to describe their menus in English for foreign visitors to Japan.
If the restaurant has a staff member who is fluent in English, you can receive detailed explanations of the dishes.
When a foreign guest is looking for a restaurant where he or she can enjoy kaiseki cuisine, it may be helpful to introduce in advance a restaurant where reservations can be made in English via the Internet, or a restaurant that can be enjoyed even if the guest's Japanese is not good enough.
Here are five such restaurants.

– NADAMAN HONTEN Yamachabasou
  (Click here for the restaurant's website )
Nadaman is a traditional Japanese restaurant founded in 1830 during the Edo period.
A long-established, well-known restaurant frequented by dignitaries and VIPs from around the world.
English is also available.
Kaiseki cuisine is prepared with carefully selected seasonal ingredients and served with the highest level of hospitality.
Enjoy kaiseki cuisine to your heart's content in the tranquility of a sukiya-style tatami room that is hard to believe it is in the middle of the city.
Address] Hotel New Otani Garden, 4-1 Kioi-cho, Chiyoda-ku, Tokyo
Phone] 03-3264-7921
[Online English Reservations].
https://www.tablecheck.com/en/shops/nadaman-sazanka/reserve


– Japanese Cuisine Ryugin
  ( Click here for the restaurant's website )
By preparing Japanese cuisine and showcasing the excellence of Japanese ingredients to our guests on a daily basis, we share the spirit of "wa" with many people and share the richness of all of Japan, creating a space where people can enjoy a delicious dinner together for a moment. (Excerpt from the website)
The restaurant is said to express Japan through Japanese cuisine, as evidenced by the chef's words, and is always well-received by Michelin restaurants and attracts much attention from overseas.
It is popular among foreign VIP customers.
You will be able to taste the essence of Japan through Japanese cuisine.
Address] Tokyo Midtown Hibiya 7F, 1-1-2 Yurakucho, Chiyoda-ku, Tokyo
Reservations are accepted from 12:00 noon to 5:00 p.m.

– Kappo (Japanese-style restaurant) Ise Sueyoshi
  ( Click here for the store's website )
Kappo Sue Sueyoshi in Nishi-Azabu, where you can enjoy kaiseki cuisine using ingredients shipped directly from Mie Prefecture.
There is a basic knowledge of kaiseki cuisine, a bookmark of etiquette, and a course that can be tasted with English commentary.
The restaurant is very attentive to foreign residents and can accommodate gluten-free, vegetarian, halal, and vegan meals.
Address] Mizuno Bldg. 3F, 4-2-15 Nishiazabu, Minato-ku, Tokyo
Phone number] 03-6427-2314
Reservations can be made in English online.
https://www.tablecheck.com/en/shops/ise-sueyoshi/reserve

– Kobe Beef Kaiseki 511
(Click here for the restaurant's website )
As the popularity of Wagyu beef grows overseas, more and more foreigners want to eat Kobe Beef when they come to Japan! More and more foreigners are thinking, "If I come to Japan, I want to eat Kobe Beef!
The highest A5 rank is selected and there are various menus to enjoy Kobe beef.
The chef's original kaiseki course features authentic top-quality Kobe beef, and is recommended for those who wish to enjoy both wagyu beef and kaiseki at the same time.
Reservations can be made online, but sukiyaki and shabu-shabu blade reservations must be made at least one day in advance.
Address] B1F Dia Plaza Akasaka, 4-3-28 Akasaka, Minato-ku, Tokyo
Phone] 03-6685-0511
Online English Reservations
https://kobebeef511.jp/en/reservations/

– Genjiten Hamadaya
(Click here to visit the store's website )
Genjiten Hamadaya, established in 1913, offers traditional kaiseki cuisine.
The beautiful kaiseki cuisine, which makes the most of the season, is the essence of Japanese cuisine.
The restaurant is a precious sukiya-style building, with a garden that pleases the eye with its seasonal expressions, and private rooms that are completely private, making it an ideal place for dinners with important guests.
English menu, English staff available.
Address] 3-13-5 Nihonbashi Ningyocho, Chuo-ku, Tokyo
Phone] 03-3661-5940
Online English Reservations
https://www.tablecheck.com/shops/hamadaya/reserve
Kaiseki Cuisine x Traditional Japanese Culture
If you are looking for an even more special Japanese experience, how about Kaiseki cuisine x traditional Japanese culture?
I like kaiseki cuisine and have had it many times for entertainment.
I want to taste more Japanese culture, but I don't have time.
We want to entertain foreigners in a way that cannot be done elsewhere.
When welcoming such foreign guests, we recommend a tailor-made plan.
Motenas Japan's tailor-made plans are unique plans that we can introduce and arrange for you when entertaining special foreign guests.
Foreign guests can relax and enjoy traditional Japanese performing arts and taste Kaiseki cuisine.
Motenas Japan's popular special plan proposes a dreamy time to enjoy Kaiseki cuisine and traditional Japanese culture at the same time!
We are pleased to introduce a special plan unique to Motenas Japan that adds traditional Japanese entertainment culture to such kaiseki cuisine.
Reference Article:Japanese inspiring hospitality! 9 examples of hospitality episodes
Click here for more information on tailor-made plans.
Kabuki x Kaiseki Cuisine
The most common way to appreciate Kabuki is to visit a stage such as the Kabuki-za Theater.
However, to enjoy Kabuki in depth, basic knowledge is required, and this is even more difficult for foreigners.
How about planning a custom-made event where you can enjoy kaiseki cuisine while viewing such kabuki in a private space with a Japanese garden?
For foreign visitors to Japan who have limited time and schedule, viewing kabuki while enjoying kaiseki cuisine is a very rich Japanese cultural experience.
If it is at night, the plan can be set up on a stage in a bonfire in a Japanese garden, so the elegance is so precious that it cannot be experienced anywhere else.
From a foreigner's point of view, Kabuki has many mysterious charms, but it is also one of the aspects of Japanese culture that is difficult for foreigners to enjoy easily because of the rules, prior knowledge, and the barrier of the classical Japanese language.
You can ask questions to these kabuki actors themselves after the performance, and we can also propose workshops where kabuki makeup can be applied to foreign guests.
Unlike kabuki performances, where photography is not allowed, you can take commemorative photos, which makes for a very memorable time.
Reference Article:A real Kabuki experience! Entertainment of foreign VIPs and wealthy customers
Japanese Dance Geisha x Kaiseki Cuisine
The visual of geisha is so exotic that they are considered a Japanese icon.
Geisha are Japanese dance professionals who have undergone rigorous training.
Enjoying kaiseki cuisine, beautiful dances, and the uniquely Japanese melodies of music up close is truly an experience that can only be had in Japan.
It is traditional to invite geisha to the tatami room when enjoying kaiseki cuisine.
Motenas Japan proposes a way to enjoy kaiseki cuisine in a luxurious ijinkan with a professional geisha who is an artist and a professional interpreter.
Ijinkan is a cross between a blend of Japanese and Western styles with a touch of Edo sophistication.
VIP room with a view of the Japanese garden.
A sense of security that can be experienced in a completely private space.
It is a taste of a different kind of luxury from that of a ryotei restaurant.
By analogy, there is a sense of relief, as if one were invited into the home of a familiar person.
This is the most luxurious plan that allows you to enjoy traditional Japanese culture and the essence of Japanese cuisine in one exceptional situation.
Reference Article:Geisha play experience! Entertaining important overseas guests with geiko and maiko
Reference article: [ Explaining Geisha in English] How to enjoy Japanese-style entertainment
Reference article: What is a geisha? Foreigners are delighted! How to entertain at the Ozashiki playground
Reference article: Samurai Performance Killing Dance Geisha Mix Performance
Calligrapher x Kaiseki Cuisine
How about a performance by a calligrapher while enjoying kaiseki cuisine?
Performances by calligraphers are very popular at events introducing Japan in foreign countries.
It was one of the very popular programs at the JAPAN Expo in France.
The charm of Chinese characters and hiragana in calligraphy, the beautiful black ink and the unique calligraphy style of the brush, are loved by more foreigners than Japanese people think.
There is an exhilarating feeling of watching exotic entertainment as a calligrapher in a kimono fills the large screen with beautiful and bold calligraphy.
A performance in calligraphy is a glamorous and poetic gift for celebrations, memorials, and other occasions.
Wouldn't it be a highly original traditional Japanese cultural experience to offer calligraphy as a performance during the meal?
summary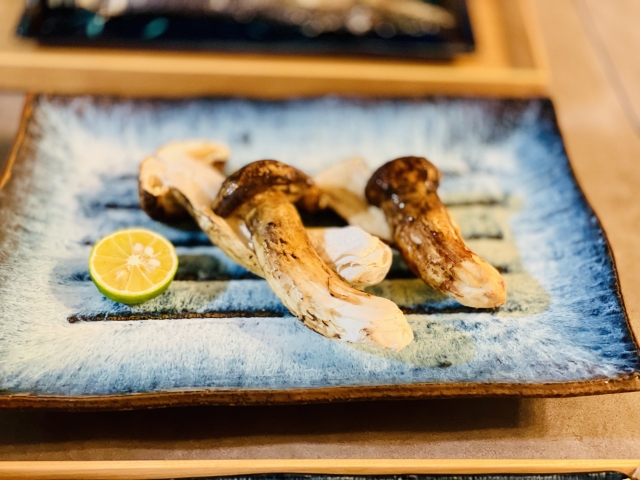 The best part of traveling is the delicious local cuisine.
Isn't that what everyone thinks about wherever they go in the world?
To enjoy the richness of Japanese ingredients in a delicate and beautiful kaiseki meal is a luxury that only a visit to Japan can provide.
This luxury is based on culture, including language and customs.
So, we would be happy if we can help foreigners enjoy themselves more by taking small care of them.