Tea Ceremony・Calligraphy
・Flower Arrangement

Music calligraphy (mixed art of calligraphy and western/eastern music).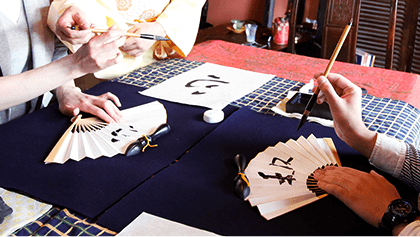 SYODOU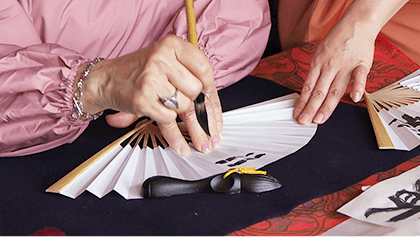 The beginning of Japanese calligraphy dates back to the Yayoi period when Chinese characters came to Japan from China.In 552, with the introduction of Buddhism, transcription of the sutra began and developed widely.Originally, the purpose of calligraphy was to be able to write beautiful letters for common purposes. However, people gradually started to express the unique beauty that resides in each letter which matured into an art of what we see in calligraphy today.
PLAN
At Motenas Japan, you can enjoy a new entertainment of calligraphy art that mixes music and traditional calligraphy.
It is a calligraphy performance that you can enjoy with your eyes and ears; a harmony of the sound and visual of the Western or Eastern instruments and calligraphy.
Be indulged in the new form of art that blends Japanese and Western styles.
Experience tea ceremony, flower arrangement, and calligraphy with kimono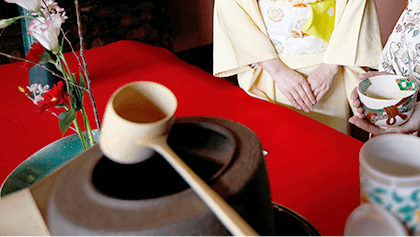 KIMONO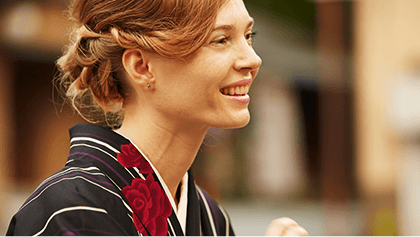 Tea ceremony, flower arrangement, and calligraphy; feel the spirit of Japan through traditional cultural experiences.Special moments spent dressed in a kimono will ease the mind.
Tea Ceremony
SERVICE STRENGTH
01
Experience authentic Japanese hospitality
02
Art performances for VIPs
03
Entertainment in combination with traditional music played on Japanese instruments
Tea Ceremony
SERVICE FEATURES
The history and philosophy behind the Tea ceremony,
will be introduced and explained such that the ceremony itself can be understood by the guests.
A famous master of the tea ceremony will entertain you with
his demonstration of the ceremony. During the demonstration,
the the meaning of each step will be explained right up to the actual serving of the tea.
The guests will be treated to a cup of tea of exceptional quality,
brewed from the finest matcha.
Article: [A uniquely Japanese event!]
Popular tea ceremony experience
and performance for overseas guests
Article: [A uniquely Japanese event!]
Popular tea ceremony experience
and performance for overseas guests

Calligraphy
SERVICE STRENGTH
01
Powerful entertainment (Demonstrations set to live music)
02
Dynamic performance of calligraphy being enscribed on the floor and/or wall
03
Commemorative gift of a fan or other item enscribed with your name in Kanji characters
Calligraphy
SERVICE FEATURES
Kanji and Hiragana characters are attractive to foreigners
because of their exotic character.
This performance offered by Motenas Japan is set to Live music,
with the brush strokes made by the artist as their expression of rhythm and beat of the music.
They will also draw dynamic characters
on the floor and walls, convey their elegance.
As a souvenir to take home, your name will be written in Kanji on a fan.
Guests are highly delighted by this experience.
Flower Arrangement
SERVICE STRENGTH
01
Learn about the art of 'Kadou' flower arrangement from a famous Grand Master of the art
02
You will learn the skills of how to make your own flower arrangement
03
Experience dressing in a Kimono, and getting into Japanese character
Flower Arrangement
SERVICE FEATURES
Kadou is a Japanese art form that uses plants from all the seasons of the year.
In this course, you will first learn about the art of flower arrangement
through a demonstration of the skills and techniques by the Grand Master.
You will next have the opportunity to arrange your own flowers,
under the guidance of the teacher, and experience the joy of flower arranging.
The teacher will next show you how to make the flowers look more elegant and graceful.
You will also have the opportunity to enjoy viewing and
appreciating the flowers and how they have been arranged.
You will be invited to dress in a Kimono to further immerse yourself
in the atmosphere of the moment.
PLAN
PLANI
"Tea ceremony"
born from the spirit of welcoming guests with your utmost hospitality.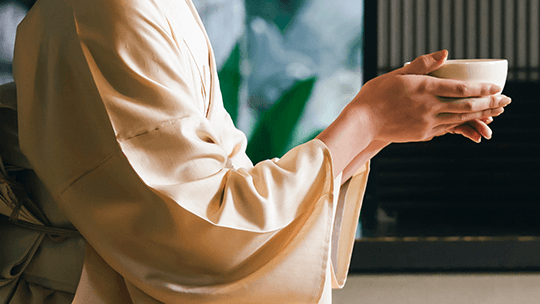 PLANII
"Calligraphy"
that polishes one's sense through writing letters correctly.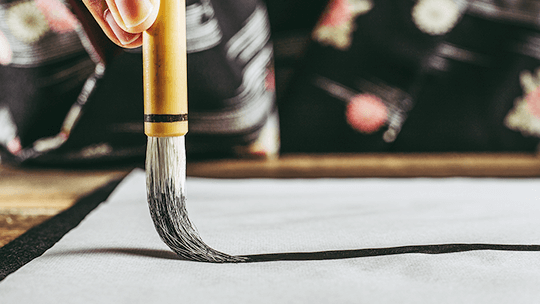 PLANIII
"Flower arrangement"
that fosters the heart of respecting nature.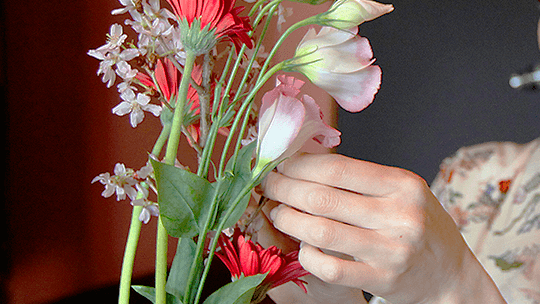 These are Japanese arts popular even with foreigners.In this plan, you can experience these traditional Japanese culture wearing a kimono.
All the lecturers arranged by Motenas Japan are professionals and masters of that world.
Many are specialists whom you cannot learn from in a regular setting.
At the end of the experience, you can take a photo at the beautiful Japanese garden as a memory
of the precious moments.
This plan has received favorable remarks from not only the guests from abroad but also guests from Japan.
* Guests will be selecting one course from the three: tea ceremony, flower arrangement, or calligraphy.