How to Enjoy Sake with Overseas Guests, Sake Brewery Tour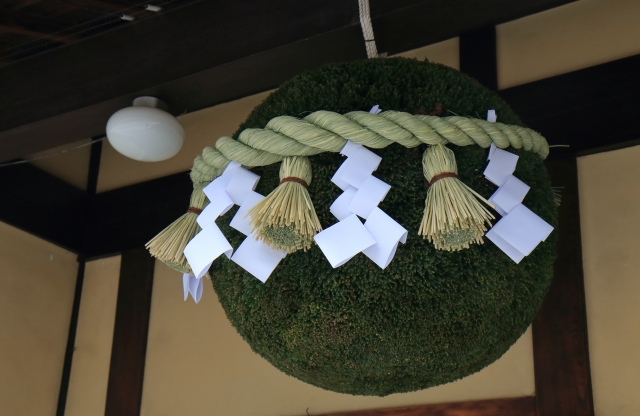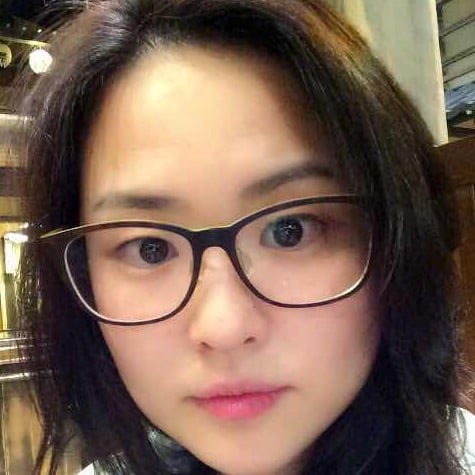 If you have an overseas guest who has an interest in Sake, why not give them a tour of one of our breweries?
A visit to a Sake brewery is not only a cultural experience but one that presents the opportunity to enjoy delicious Sake in an unusual yet traditional setting. It's a great way:
To experience the traditions of Sake as they have been passed down through the generations.
To appreciate the history of Sake
To experience the aromas of the brewery and the taste of Sake
To thoroughly entertain overseas visitors who are interested in Sake and in Japanese culture
In this issue we take a closer look at Sake breweries and their charm, recommend some of our favorite brewery venues, and introduce chartering of a Sake brewery, where the premises can used exclusively for a private party with your guests.
What is Sake?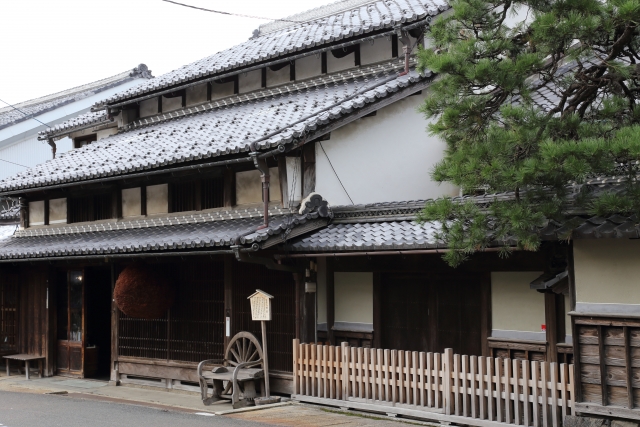 Sake, as it is known outside Japan, and 'Nihonshu' within, is a traditional Japanese rice-based alcoholic beverage produced by the action of Koji mold, lactic acid bacteria and yeast.
The aroma and taste vary depending on various factors including the region of origin, the rice variety, and the brewer.
A Sake brewery/house is a place where sake is made and stored, and the Sake brewer brews sake in a Sake cellar for onwards sales to the market and shops.
The historical architecture of the individual breweries is one of the attractions of a brewery tour.
The delicate taste of sake is the result of the combined characteristics of the water, the rice and the careful work of the master brewer and brewers of each brewery house.
This is why the taste of sake differs from one brewery to another, and why the world of Sake is as vast as the number of breweries themselves.
A Sake brewery tour is an opportunity to visit and witness the brewing process, getting an explanation of it from the brewers themselves, taste the varieties of sake produced there, visit their historical museum, and experience many other things related to Sake heritage.
It is a wonderful way to experience Sake and its origins through all of one's senses.
Basic English translation of Sake brewery related terms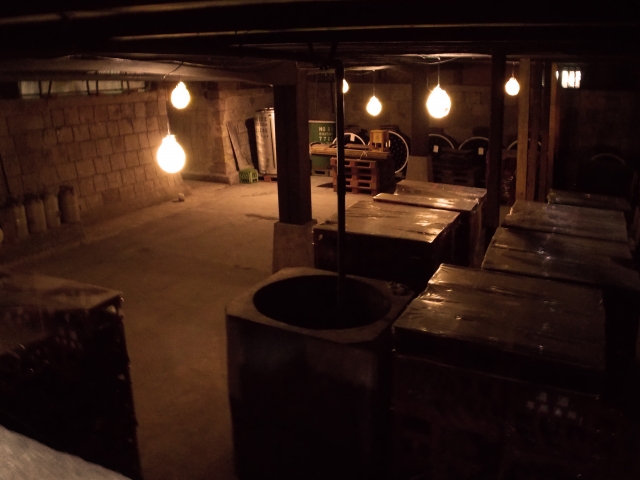 酒  / Sake – Alcohol (Literally translates to alcohol)
日本酒/ Nihonshu – Japanese rice wine (Literally translated, 'Japanese alcohol')
生 / Kizake – Raw Sake
濁酒 / Dakushu – Cloudy Sake
地酒 / Jizake – Locally produced Sake
発酵/ Hakkō – The fermentation process
熟成 / Jukusei – Aging/maturing process
酒蔵 / Sakagura – Sake Brewery
酒蔵見学/ Sakagura Kengaku – Brewery Visit/Tour
杜氏/ Touji – Brew master
醸造する / Jōzō suru – To brew
麹 / Kōji – Bacteria  Culture/Type of mould that grows on rice
In English, the word " Sake " is used to speak about a specific Japanese liquor, but in Japanese, " Sake " actually refers to any alcoholic drink.
Nihonshu is an alcoholic drink made specifically from fermented rice.
The foundation of good SAKE is high quality rice, pure and clean water, koji mould and yeast.
Sake production is a delicate procedure that begins with the careful selection of the best rice by the Toji/ Brewmaster.
The mould/Koji gets added gradually to the fermenting rice.
Recommended Sake Breweries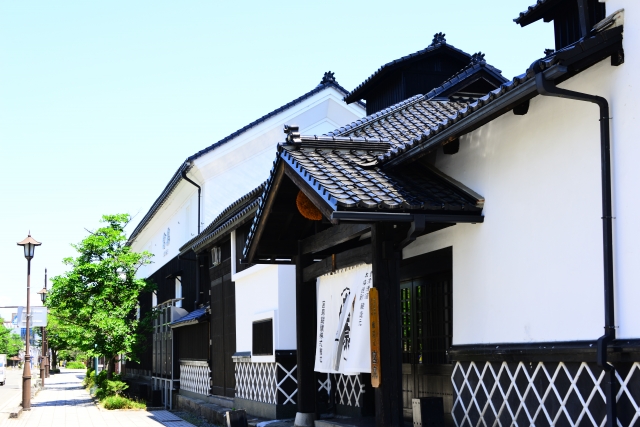 We would like to introduce you to some of the best sake breweries that are visitor-friendly, focusing on breweries with an historic atmosphere, and with easy reach from the major tourist hub cities, Tokyo and Osaka/Kyoto.
If you are interested in entertaining overseas guests with Sake, please also refer to following articles:
Special Sak
For VIP Entertainment – Rare and Exclusive Sake Brands the Best Ways to Sample
Tokyo Tama Ishikawa Sake Brewery Co.
URL: https://www.tamajiman.co.jp/tour/
There are four tours varieties available from the Ishikawa Sake Brewery in Tokyo, ranging from a free tour of the brewery to a Sake making course, that includes lunch.
Tours in English can be arranged in advance through email contact.
The museum on the premises highlights the precious history of the original Ishikawa brewery, from the end of the Edo period (early to mid 19th century), when the brewery was first established to produce Sake, to the brewing of beer started in the Meiji period.
The building has been designated a Tangible Cultural Asset of Japan.
You can visit the Sake brewery, and also the beer brewery located in Tama.
Ozawa Sake Brewery Co., Ome city, Tokyo
URL: http://www.sawanoi-sake.com
The Ozawa Brewery is a 300 year old establishment with traditional white walls.
AS well as a tour, you can also enjoy Sake tasting, take a stroll around Sawanoi-en, a beautiful clear stream garden of the Tama River in Okutama, and also engage in some souvenir shopping.
There is shop and a pavilion overlooking the Tama River, making this a great day trip to get away from the hustle and bustle of the city to enjoy the natural beauty of the Japan countryside.
Kyoto – Fushimi, Japan – Gekkeikan Okura Memorial Hall
URL:https://www.gekkeikan.co.jp/enjoy/museum/
Gekkeikan is a famous brand of Japanese Sake both at home and overseas.
You can visit the historic brewery by booking a visit with optional tour.
The history of Sake brewing in Fushimi, Kyoto and the traditional Sake breweries that line the Hori River, and the outer moat of Fushimi Castle, are a wonder to behold.
Information is available in Chinese as well as English, making the brewery a very popular destination for overseas visitors.
Suehiro Sake Brewery, Fukushima Prefecture
URL: https://www.sake-suehiro.jp
The mainly wood-constructed brewery is more than 100 years old and the aromas of Sakes produced there over the years still linger in the air.
One of the attractions of the Suehiro Sake Brewery is the opportunity to see close up how sake is hand crafted in the traditional way.
If you are able to visit the brewery early in the morning, you can watch the rice and Koji being stirred before your eyes.
Another treat is the 'Daiginjo' chiffon cake and 'Sake-kasu' ice cream at the on-site sake brewery café.
You can enjoy the charm of Sake from a multitude of perspectives.
Private parties at breweries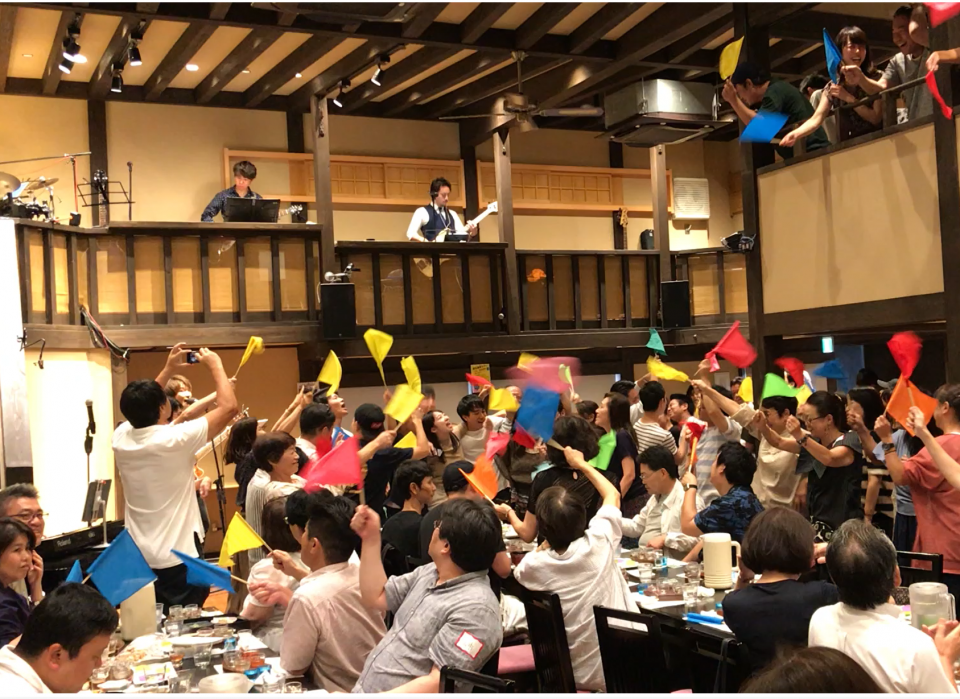 We can arrange special events for you at a brewery, for example, a Live music performance, or a private party. Or a combination of both.
We can also arrange a Maguro (Tuna) carving performance as part of a buffet party, where guests can enjoy delicious Sake accompanied by fresh-cut pieces of fish from the carved Maguro, prepared as sashimi or sushi.
This collaboration of Sake and Japanese culture makes for an unforgettable day.
We also offer the option of renting out one of our popular Sake brewery restaurants.
Sake brewery restaurants are specialists in the perfect marriage of sake and food.
The sake brewery restaurant is a specialist in the perfect pairing of Sake with various foods.
In this way, we are able to offer you a custom-made plan for your guests' to enjoy Sake to the fullest.
Summary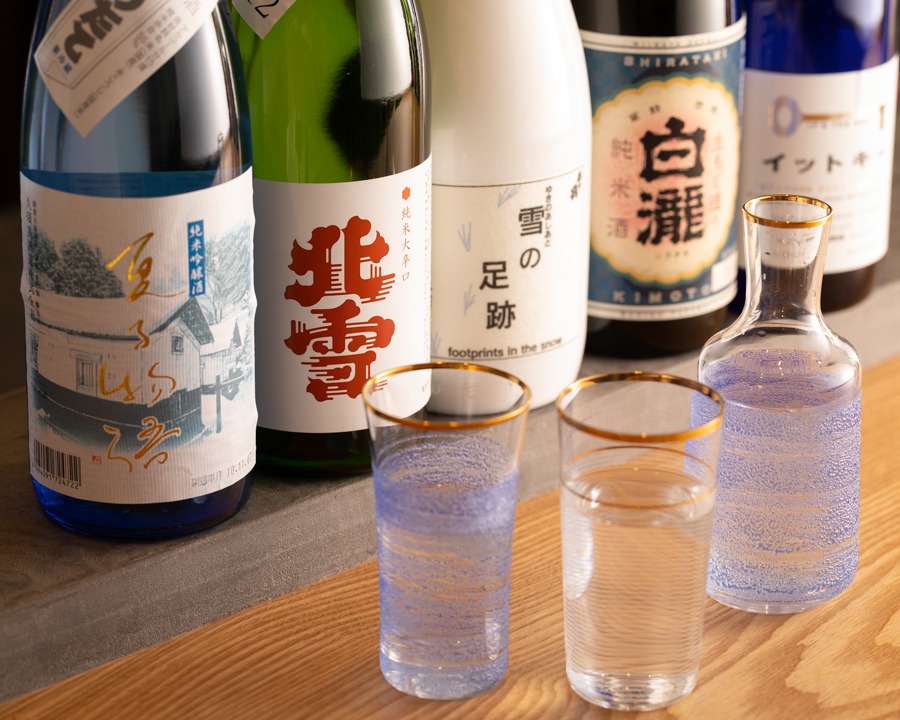 Sake has grown in popularity overseas in recent years.
Previously, the image of Sake abroad was that of a strong, mysterious alcoholic beverage, served in Japanese and Asian restaurants.
Cut to present day:
With the spread of authentic Japanese restaurants in major cities around the globe, run by Japanese, there are more and more opportunities to drink authentic Japanese Sake outside Japan.
If you are a overseas visitor to Japan who has tasted Sake before, and want to enjoy Sake, we can certainly help you. We invite you to visit a Sake brewery and experience the culture and traditions of Sake to the fullest.
It is a gateway to a different world, that of ancient, traditional Japan, and an unforgettable experience.
Reference 
SAKETIMES (Sake Times)