Entertaining official guests & dignitaries, 3 examples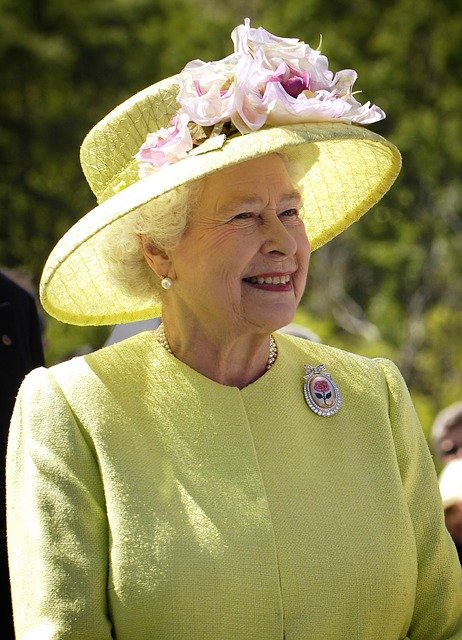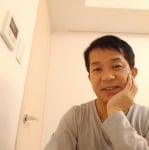 You may recall former President Donald Trump visiting Japan in May of 2019 as a state guest. During his visit, as our guest of honour, President Trump attended the Grand Summer Sumo tournament at the 'Ryougoku Kokugikan' (the National Sumo stadium in Tokyo).
President Trump was not seated in a masu box (box-like area which seats 4 people squatting on the floor) as normal, but in a special, unprecedented 4-masu 16-seater area fitted out with a large sofa for Trump and Prime Minister Abe, and arm-chairs for their wives.
It was an unheard of special arrangement for this specific occasion, given the significance of the guest, his position, and the relationship between our two countries.
It is prerequisite to follow International protocol when entertaining guests-of-honour and dignitaries. But there is more to it than simply following protocol.
How can we ensure that our honored guests will enjoy and fondly remember their Japan experience, and that we foster goodwill?
In particular, how do we provide a Japanese experience that is appropriate for our important visitors, such as state guests, and dignitaries?
In this article, we'll take a look at what is key to understand about state guests, official guests and dignitaries, and provide you with some examples of suitable premium Japanese experiences from a hospitality perspective!
What is hospitality?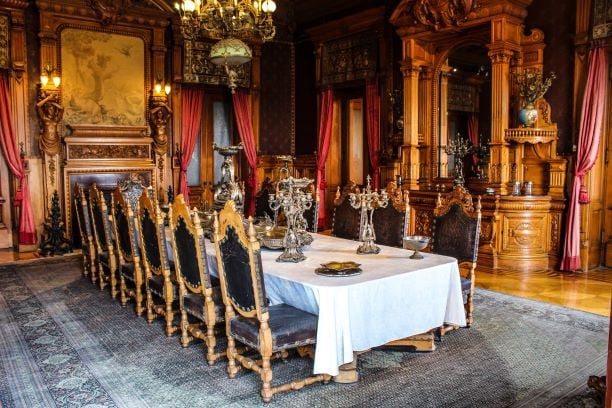 If customer service is the model of how to deal with the customer before you, hospitality is a skill that takes you beyond this. Hospitality is the art of making the customer feel welcome and at home. In Japanese we call this 'Omotenashi'.
Here is an example from an everyday situation:
You go for a meal at a restaurant with your child. A waiter meets you and says "Welcome" with a smile, asks how many people are in your party, and then says, "Let me show you to your table". The waiter then escorts you to your table.
If you consider this as basic customer service, then the waiter can do more than show the customer to their table. If they want you, the customer, to be able to relax and enjoy their meal, they must make sure that children are accommodated for properly.
"Can I get you a high chair/booster seat for your child?" They might say. Or, the waiter may smile and talk with your child asking them directly, to make them feel special and included.
These are just a couple of examples of what one can do to make one's guests feel welcome and at ease, being able to instantly recognise and provide the right service to the right person.
What is a state guest?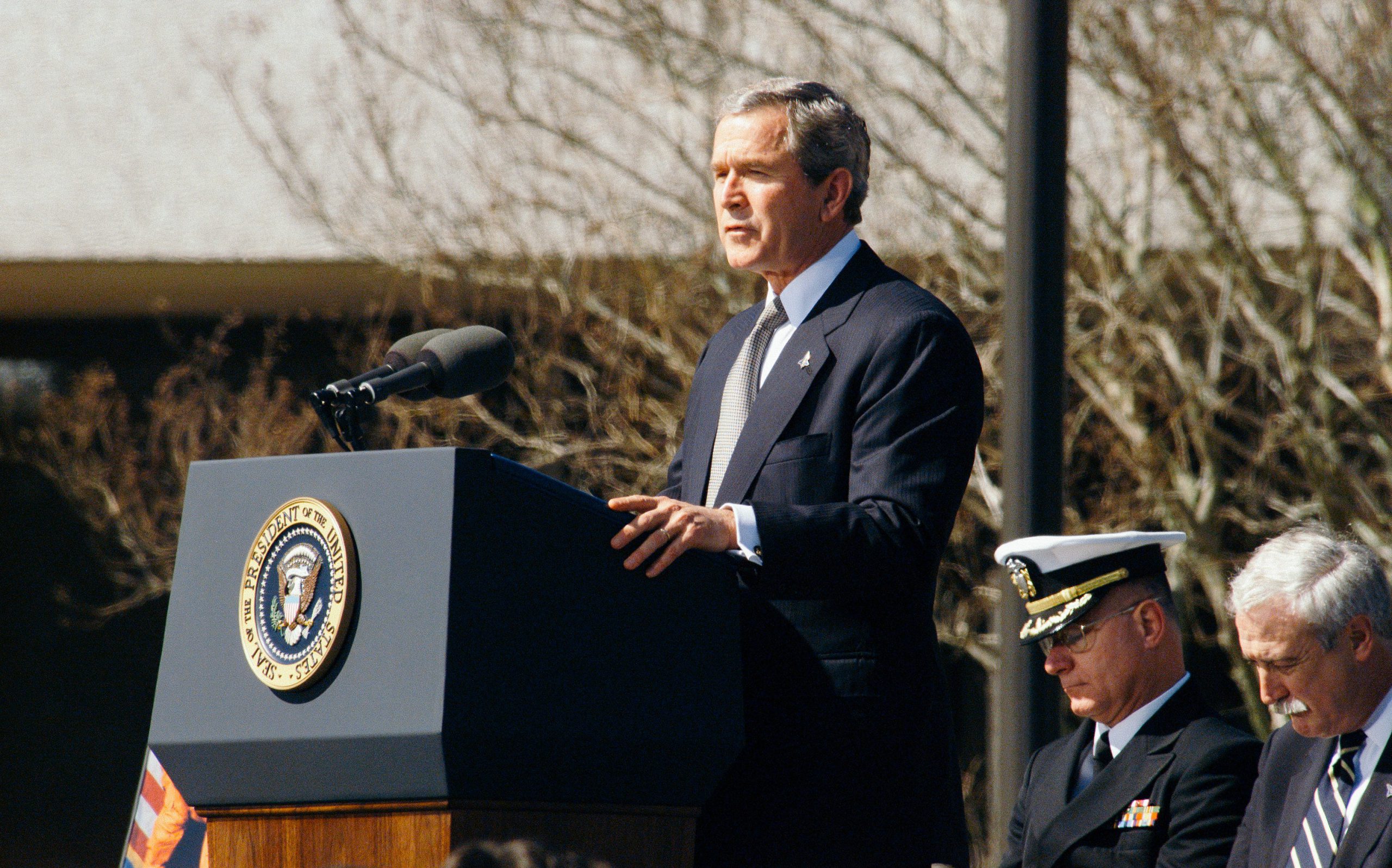 A state guest is a person who is being officially received by the Japanese Government (A King or Queen, President or equivalent), as a representative of a particular country or state.
The purpose of inviting a state guest is to promote friendly and cordial relations between Japan and the country from which they have been invited.
Therefore, we welcome them with a country-to-country reception.
Guests of honor are welcomed by the Imperial Household Agency at a reception in front of the Imperial Palace, followed by a Palace banquet.
When they are taking their leave from the country, His Majesty the Emperor will visit and talk with them before their departure.
The decision to invite and receive state guests is made by the Cabinet, and in recent years there have been one or two per year. Once a country's representative has been invited as a guest of honor, it is estimated that we will again invite someone from the same country approximately every ten years.
The cost of the visit to Japan is borne to a certain extent, and is estimated at 25 million yen, which covers accommodation, security and transport for them and up to 10 accompanying persons for four days and three nights (plus one night at the Kyoto State Guest House).
What is an official guest?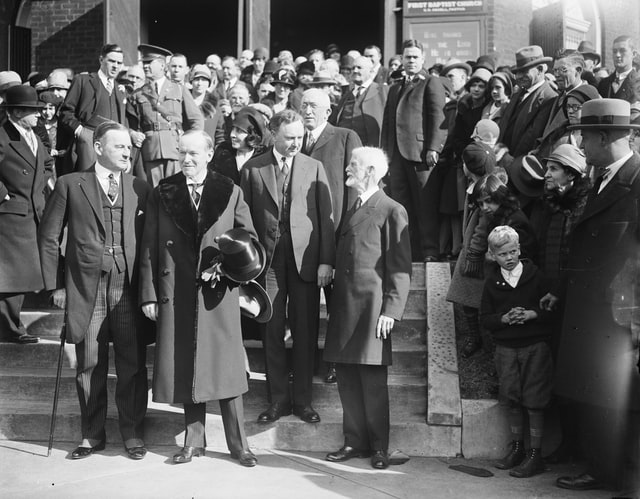 An official guest is a foreign guest who, like a state guest, is invited by the government in an official capacity and treated at government expense.
State guests are treated by the Imperial Household Agency, but official guests are treated by the Ministry of Foreign Affairs, and welcome events are held at the State Guest House.
For official guests, the Ministry of Foreign Affairs is in charge, and the welcoming event, not a banquet,  takes place in the State Guest House.
As with state guests, the duration of stay for official guests is four days and three nights (with an additional night at the Kyoto State Guest House).
As in the case of state guests, the Government will pay for the stay of the official and the Ambassador and his wife in Japan, but not more than eight people in the case of official guests.
The welcome will take place at the Prime Minister's official residence or at the State Guest House, and will be attended by the Prime Minister and his Cabinet.
There is also a meeting with the Emperor and, in the case of the Crown Prince, a Palace banquet.
What is a dignitary?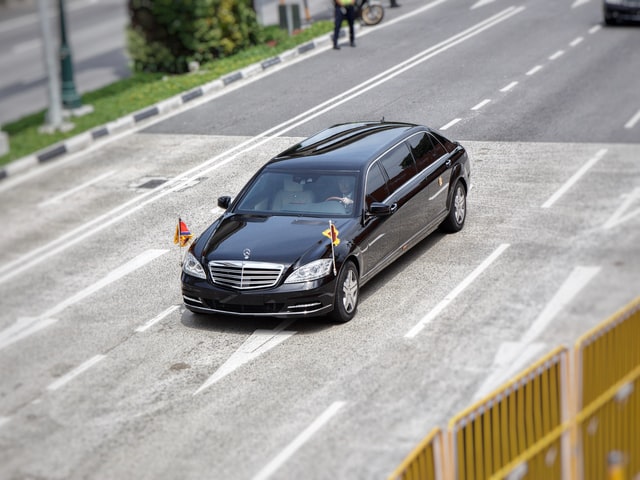 A dignitary is key person is a person who holds a position of influence or importance in society.
It also includes persons who have held such positions in the past, their families, and the beneficial owners of organisations and legal entities.
Let's take a look at what constitutes a foreign dignitary, a person who holds an important public position in a foreign country.
– Current and former Foreign heads of state
– The Prime Minister and other Ministers of State and Deputy Ministers.
– The President of the House of Representatives, the Vice-President of the House of Representatives, the President and Vice-President of the House of Congress.
– Judges of the Supreme Court
– Officers of the Central Bank
– Ambassadors Extraordinary and Plenipotentiary Ministers, ambassadors and government representatives
– Joint Chiefs of Staff, Deputy Chiefs of the Ground Staff, Deputy Chiefs of the Maritime Staff and Deputy Chiefs of the Air Staff
– Officers of legal entities whose budgets must be voted on or approved by the State
Hospitality case studies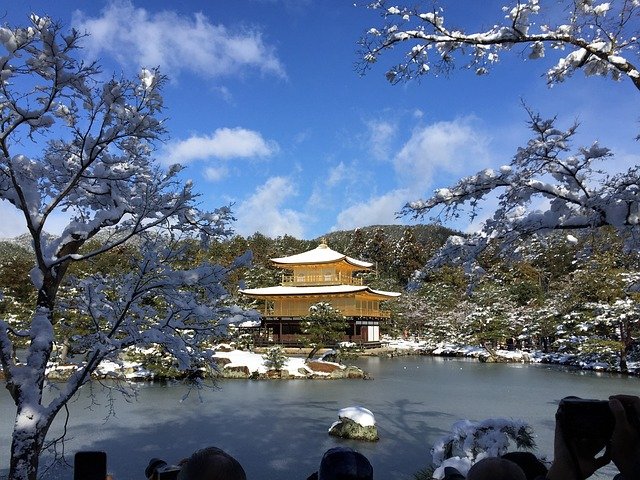 If you are interested in VVIP customer service and hospitality case studies, you may also be interested in this article:
For luxury brand boutiques and embassies – VVIP's and 3 examples of entertainment and customer service
So, how do you entertain state guests, dignitaries and important clients in Japan?
We always have to be prepared to meet the most strict requirements.
In such cases, we offer a custom-made plan to meet the needs of our guests.
There are a lot of points to follow when watching a traditional Japanese performance, and it's not always easy to provide a relaxing experience for overseas guests.
With a custom-made plan, we can deliver this for you.
Let's make the Japanese experience for your guest even better by going beyond the norm.
Here are three examples of Motenas Japan's hospitality in action.
A Surprise Ninja Experience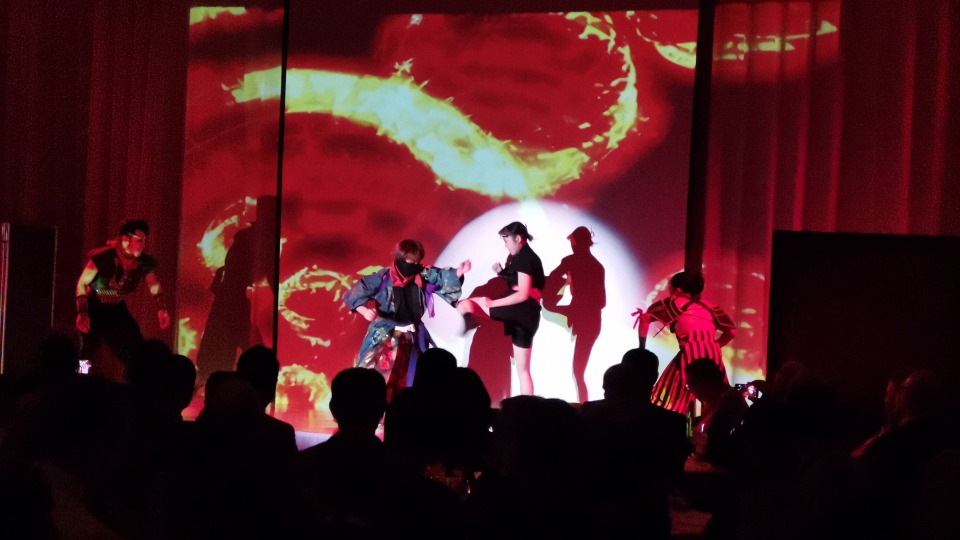 A royal family came to Japan for a private visit. This is the story of how we served them on that occasion.
We were approached by the embassy for help. They explained, "We would like to give our guests, a memorable experience full of surprises that only Japan can offer. They love entertainment and surprises."
As they were visiting Japan as a family on a private trip, we planned a surprise Ninja show to give the whole family,  including the children a memorable Japanese experience.
We made use Motenas' luxury salon in Ebisu, 'Motenas Japan, Chelsea The Resort'.
The moment the guests arrived by car Ninja suddenly sprang out from behind the car and started the show. The sudden appearance of the Ninja instantly thrilled the guests, one of whom declared later, 'It was such a surprise to see Ninja appear out of nowhereat that moment!'.
After the initial excitement had died down, the guests changed into Ninja outfits that we had prepared for the occasion, so they would feel immersed in the experience all the more, and from the outset.
In a beautiful private Japanese garden, real Ninja instructed the guests in the art of Ninjutsu, including use of 'Shuriken' (throwing stars), and sword fighting. The fact that they were being taught by real Ninja meant they became apprentice Ninja themselves.
This was followed by a Ninja performance. The whole family appeared captivated and thoroughly entertained by the performance which capped off the whole experience.
Even for royalty family holidays are important. We were delighted to be able to help them get away from everyday life and duties, and to spend time relaxing and having fun as a family.
Authentic French culinary experience whilst watching Kabuki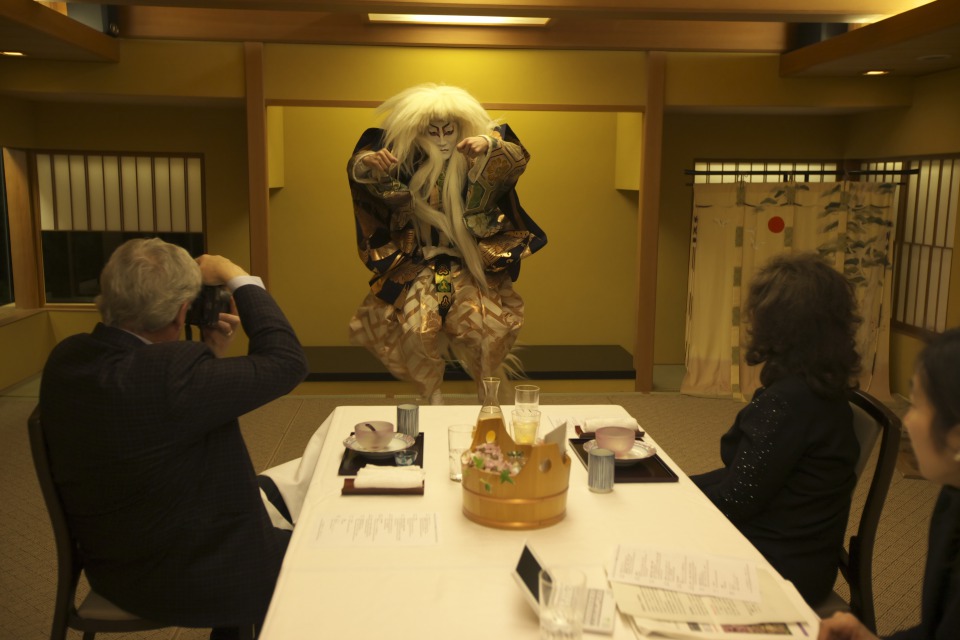 Some of our guests are extremely busy and have a limited amount of time to experience Japan at their leisure.
In such circumstances we like to offer them a Japanese experience over lunch to make the most of their time.
We were approached by someone in charge of providing hospitality for a group of guests during their stay in Japan. After a detailed discussion with them, we came up with the following proposal:
We proposed to entertain them in an exquisite, Japanese private setting, serving them authentic French cuisine and excellent wine whilst enjoying a Kabuki performance.
For a normal public Kabuki performance one would not be allowed to eat or drink, and the performance schedule would be fixed. In his case by arranging a private performance over lunch they would have the perfect opportunity to enjoy this unique pairing of French cuisine with a traditional Japanese cultural performance in a relaxed setting.
After the performance, the guest were to be dressed as Kabuki actors for the finale, where the guest would be allowed to participate in performing a scene from a famous Kabuki play, 'Kagami Shishi' (mirror lion).
The combination of cuisine with traditional performance, and the uniqueness of the experience was deeply appreciated by the guests.
This is an example of successful hospitality, through careful coordination between Motenas and the staff in charg, to make the most of the limited time available to their guests.
Special Japanese experience for a company president visiting his Japan office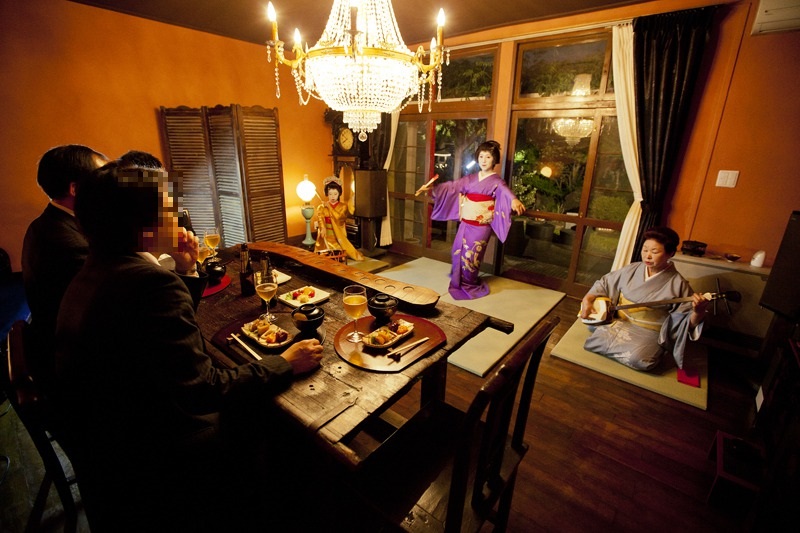 One of our clients asked us if we would be able to provide a special Japanese experience for their company president coming on a visit to their Japan office.
As the individual had been here and entertained many times and would not be satisfied with the usual experiences, they wished us to devise something unique and special for him to enjoy.
We had to take into consideration that the president had a very busy schedule during the day and after would likely be quite tired.
So, in order to avoid him having to to expend time and energy to travel somewhere, we arranged for a private room in the hotel where he was staying to be decorated in traditional Japanese style.
We also arranged for a highly skilled Geisha, and an interpreter skilled in interpreting Geisha performances in his native language to be present.
The intent was to allow the guest to experience Japanese culture in a relaxed and stress-free environment by having an interpreter with expert knowledge of the traditional Japanese arts present to explain the performance and answer his questions, and also to act as a go-between with the Geisha herself.
At the end of the experience commemorative photos of the president with the geisha were taken. He had a joyful and relaxed smile on his face.
In the privacy of the prepared room, without interruption or interjection from others, with only the Geisha performer and interpreter present, he was able to put business aside for a time, and fully relax and enjoy himself, speaking freely and comfortably.
Summary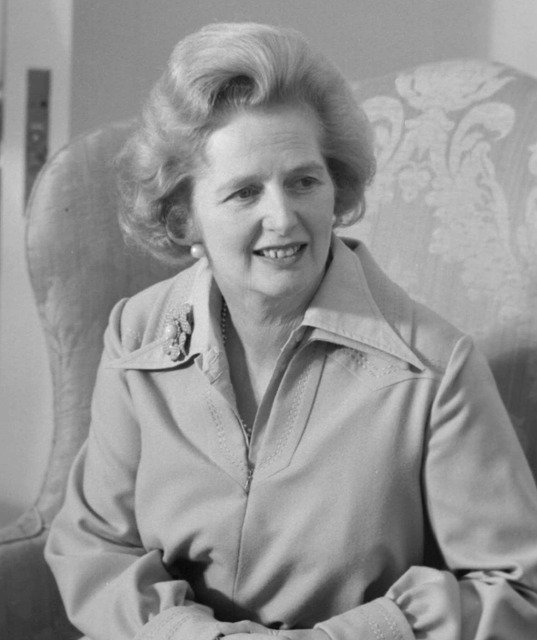 The words "treatment" and "hospitality" have a connection.
"Hospitality" means treating each person with care and consideration, whilst anticipating their requirements and wishes in respect of the service or experience being provided.
It is not just about being polite and attentive, it also involves making people feel at ease, knowing you are there to anticipate and respond to their needs.
It is the kind of experience that remains as a warm and happy heartfelt memory.
When you are entertaining an important guest, such as a dignitary or a guest of honour from overseas, the most important thing is to treat them individually and with care.
It is important to make the most of their time, especially if they are important to you for business or other reasons.
What we can do is to get to know the person well enough to understand their position, character and preferences to help you create a comfortable experience and space for them.
This is the spirit of hospitality that has been passed down to us since ancient times in Japan.
Let's cherish each meeting as an opportunity to serve and to please.
Reference: Imperial Household Agency HP
https://www.kunaicho.go.jp/about/gokomu/shinzen/hinkyaku/kokuhin.html