Top 10 Must-Visit Restaurants in Tokyo, Osaka, Kyoto, Hakata, Sapporo, and Hiroshima: A Foreigner's Guide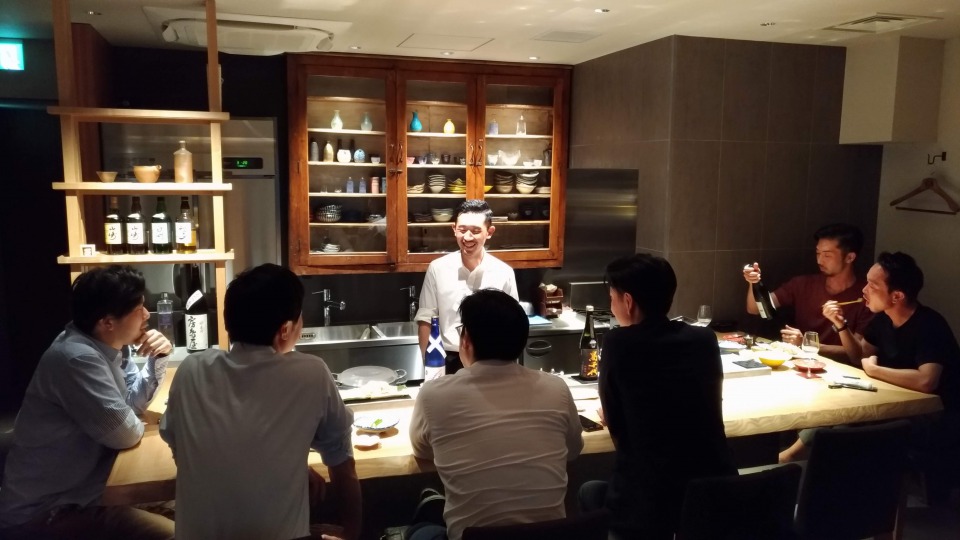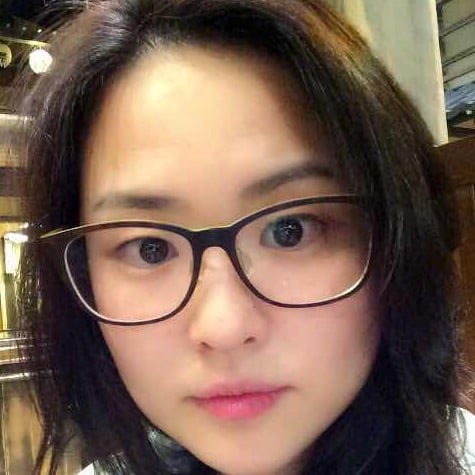 Which restaurant should we go to to entertain our valued guests?
I'm going to accompany them outside of Tokyo, which restaurant will please them?
I am worried that I will not be able to carry on a conversation because I don't speak English.
There are many things to worry about when entertaining VIP foreigners, such as
For you, we introduce 10 restaurants in Japan that will please VIP foreigners who love Japanese food and English for hospitality.
3 points for choosing a restaurant
Find out in advance your clients' dietary preferences.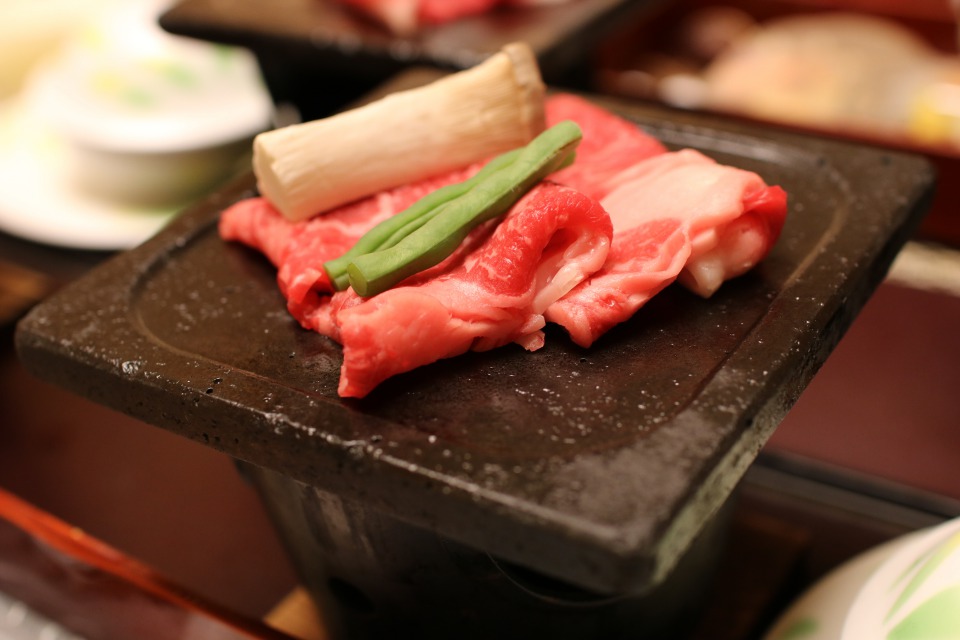 It is necessary to find out in advance what the guests' dietary preferences are and what they cannot eat due to religious beliefs.
It is best not to forcefully take your own recommendations in the early stages.
Multilingual or English menus are available.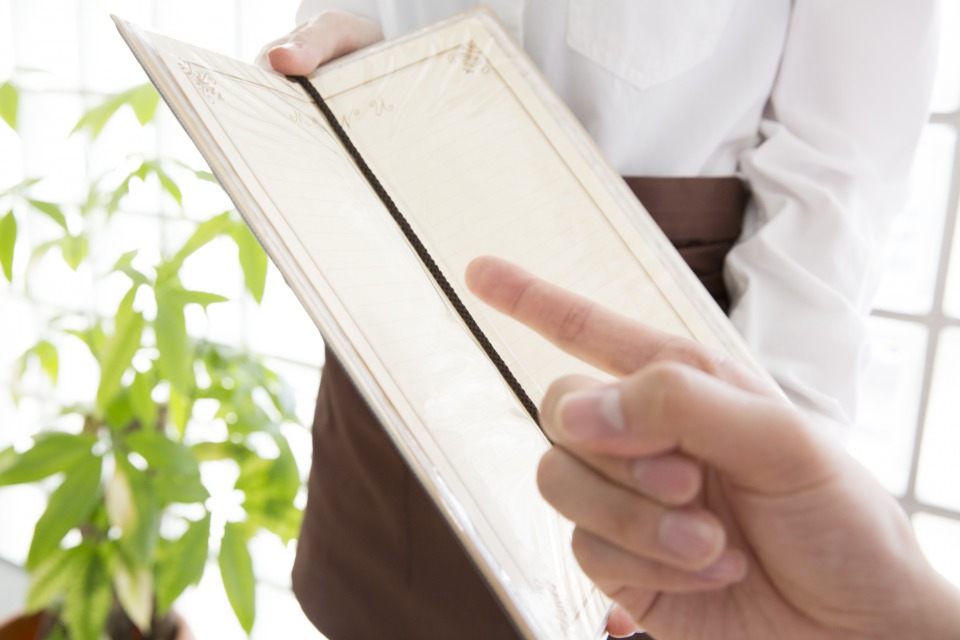 Whether it is a course meal or an individual dish, having a multilingual menu or an English menu makes it easier to imagine what the dish will be like, and that alone can stimulate conversation.
Space is spacious.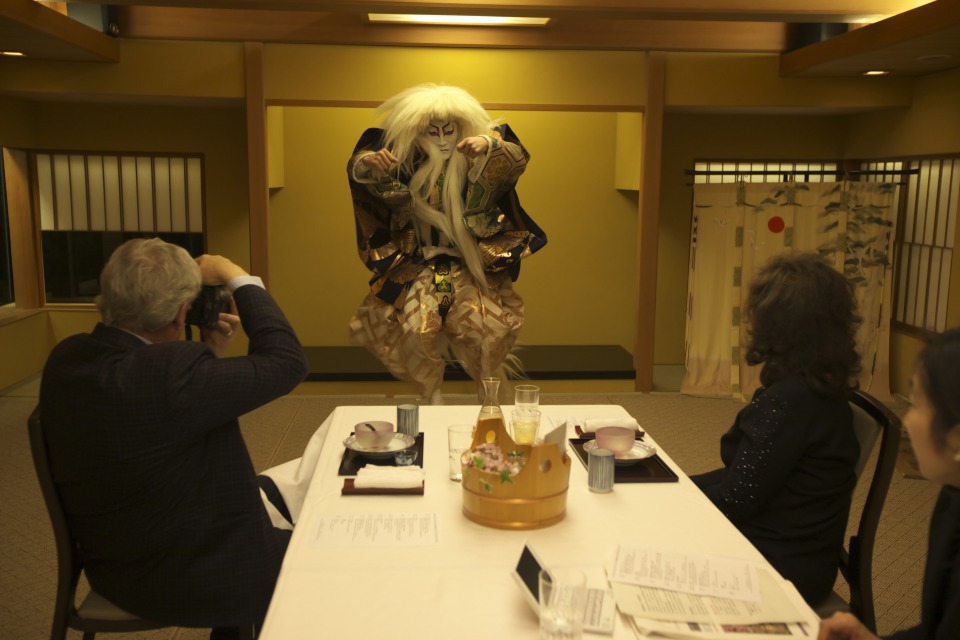 In many cases, that's what makes the small spaces where bodies touch each other in a tavern, such as under the guard, so much more pleasing.
However, if it is an important guest, it is best to have as much space as possible so that the guest can relax and enjoy the meal.
If possible, restaurants with entertaining features, such as open kitchens or cooking in front of the guests, are appreciated.
The space can also be used to showcase traditional Japanese arts and culture.
10 VIP Foreigner Hospitality Restaurants by Area (Tokyo, Osaka, Kyoto, Sapporo, Hiroshima, Hakata)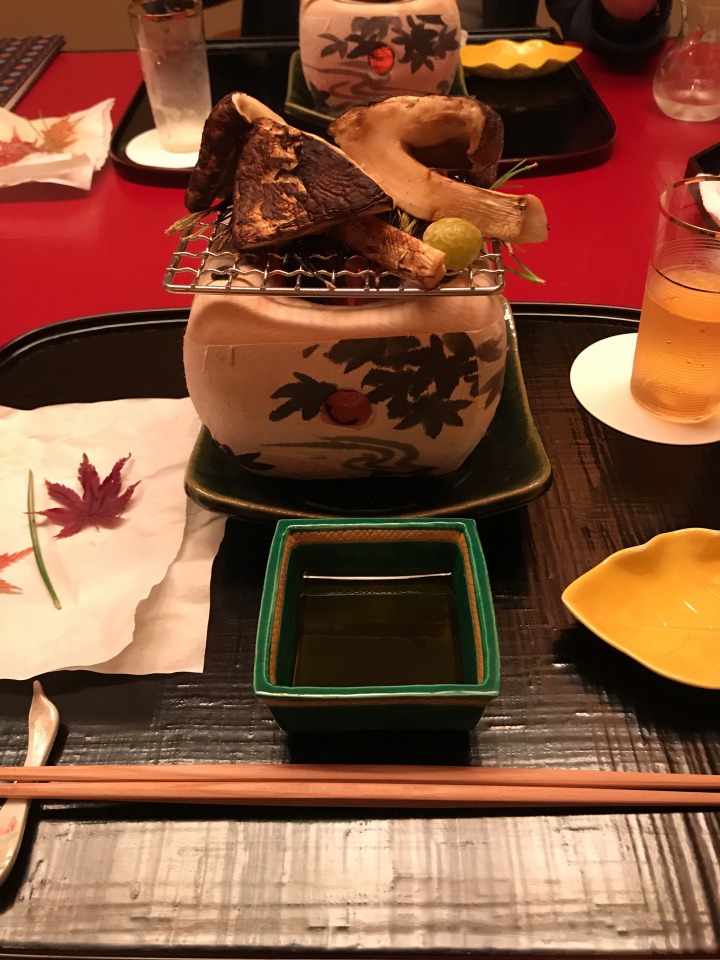 Since its registration as a UNESCO Intangible Cultural Heritage in 2013, Japanese food has been attracting more and more attention from overseas.
The following is a list of the most common problems with the
Some foreigners may be interested in learning about the skills and persistence of Japanese food chefs, of which Japan is proud.
There are many different kinds of foreigners who come to Japan these days.
It is not uncommon for foreigners to have dietary restrictions, such as being vegetarian or not being able to eat raw foods.
Be sure to confirm dietary restrictions and inform the store at the time of reservation.
If you take a person who says he wants to eat Japanese food on his first visit to Japan but actually cannot eat raw fish to an authentic sushi restaurant, you will both be disappointed.
Often they are vegetarian or Muslim and only halal food is allowed.
Instead of deciding on a restaurant as a surprise because you think they will be pleased, ask them about their preferences and religion before you find the perfect one.
It is also advisable to teach your guests in advance the basic manners of eating Japanese food.
Let's take a look at recommended Japanese restaurants by region.
Tokyo Area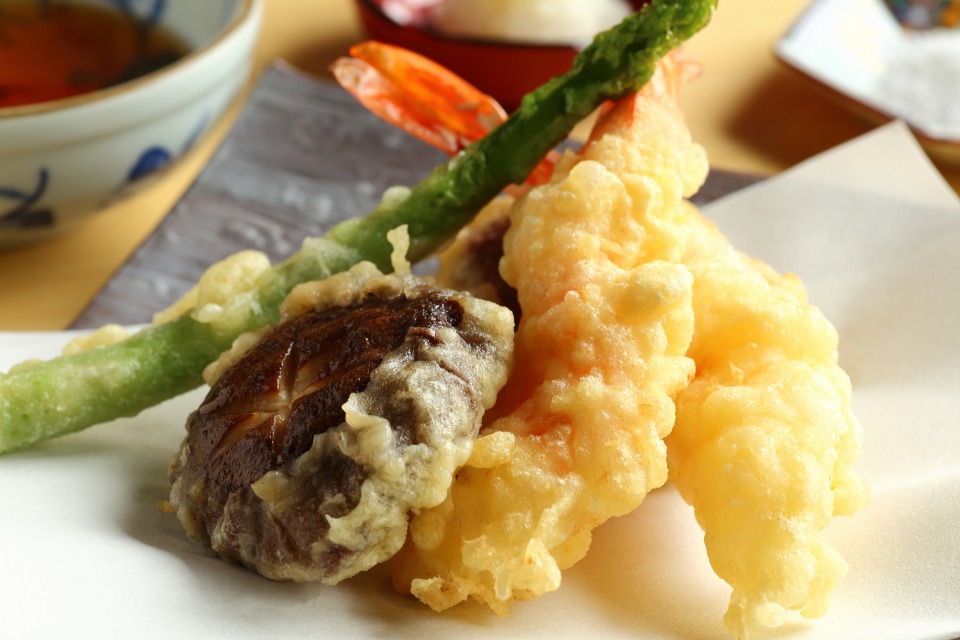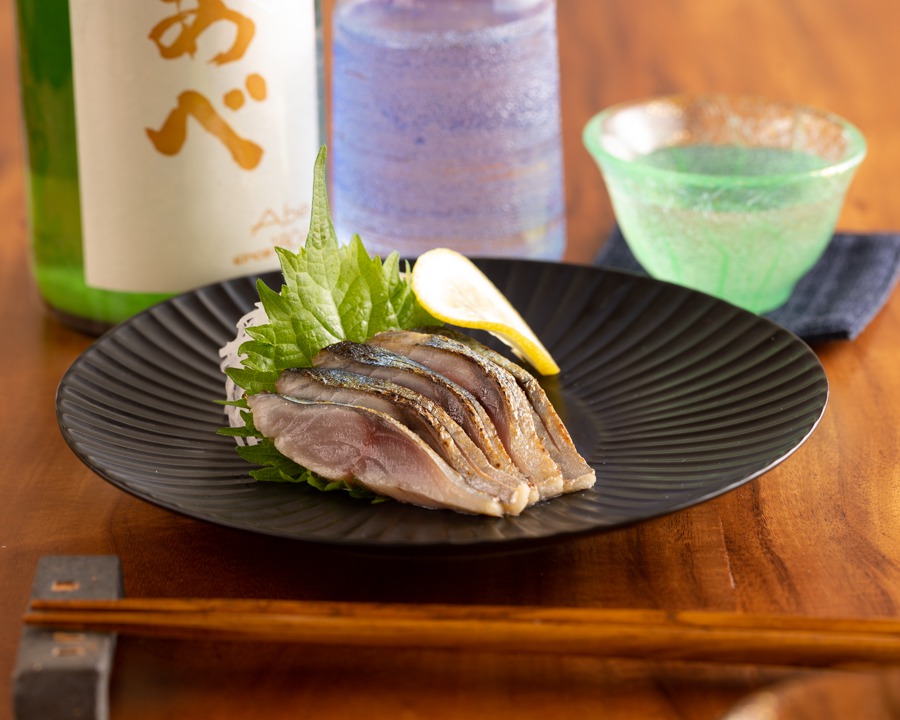 SUSHI Gonpachi, Nishi-Azabu
This restaurant is also recommended for beginners in Japan.
Gonpachi" in Nishi-Azabu is famous for the fact that a certain president of the United States dined there during his visit to Japan.
What sets Gonpachi apart from other restaurants is its appearance.
You will be first impressed by the old-fashioned house-like atmosphere that suddenly appeared in the urban Nishi-Azabu area.
The menu is mainly sushi, but there are also California rolls and other flavors familiar to foreigners. Even beginners to Japanese food will surely enjoy the seared WAGYU wagyu beef, which is popular overseas, vegetarian nigiri, soba noodles, tempura, and charcoal grilled skewers.
The menu is also written in English, and all seats, including the counter seats, are at tables, so foreign customers who do not like to sit on the floor can feel at ease.
On event days, there are also Japanese drum and shamisen shows, so be sure to check them out.
Kyoto Hyoki Ginza Honten
Enjoy Kyoto-style kaiseki cuisine in a private room with a pure Japanese style and dignified atmosphere, and enjoy the outstanding skills of our chefs at this Japanese restaurant.
The Kyoto Hyoki Ginza main restaurant offers hearty hospitality and Kyoto cuisine.
The chefs prepare Kyoto-style kaiseki cuisine and seasonal dishes, and the "dashi shabu shabu" of shirogane pork, whose elegant sweetness and moist meat go well with the broth, is exquisite.
Dashi Shabu Shabu" is a dish of thinly sliced pork and other seasonal ingredients, served in a special "dashi" (Japanese soup stock) created through the art of Japanese cuisine.
The "Kyo Kaiseki", which allows diners to enjoy the seasonal masterpieces of the artisan, is prepared by a chef trained in Kyoto, who carefully prepares each dish.
The contents can be changed in various ways according to the customer's request, so vegetarians can tell us if they are vegetarians or if there are ingredients they do not like.
In addition, there are Omi beef and Kobe beef, known as the three Japanese beef.
In addition to shabu-shabu, which is served with special ponzu and sesame sauce, sukiyaki and steak kaiseki are also available.
All private rooms are furnished in the Kyoto style with sunken kotatsu, and we also recommend a special private room in a remote location for important business entertainment or dinners.
You can enjoy the skillful cooking and attentive hospitality of our waitresses to your heart's content.
Osaka Area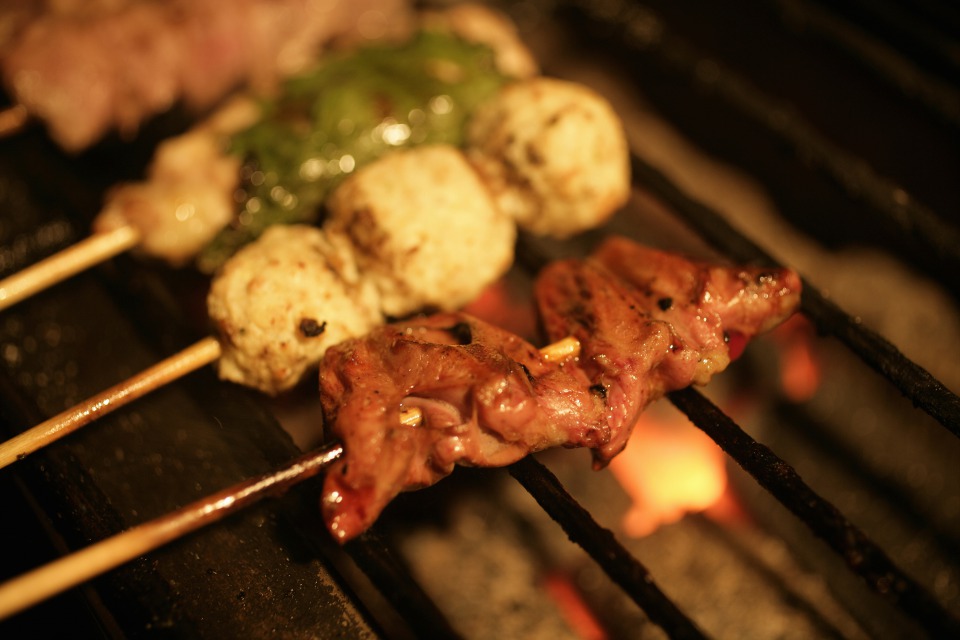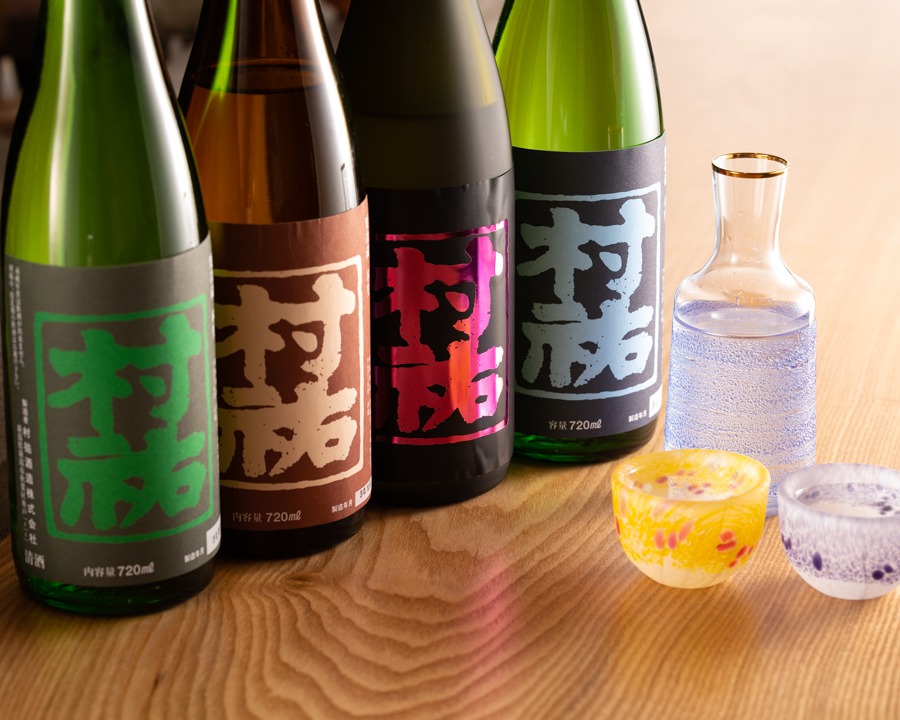 Yakitori Ichimatsu
The exquisite Hinai Jidori chicken course with skewers and creative dishes is popular.
The following is a list of the most common problems with the
The popular Dojima restaurant, which caught on by word of mouth for its yakitori course that resembles kaiseki cuisine, relocated to Shinchi in March 2014.
The menu is limited to the Hinai Jidori Course of 6,500 yen, which includes both yakitori and creative dishes, with a total of 20 items.
The restaurant has become popular with a diverse clientele, from businessmen to chefs visiting from abroad.
Located in the southern part of Kitashinchi, a district crowded with a variety of restaurants, the street-front restaurant is marked by a curtain with a pine tree pattern.
The L-shaped counter seats 8 people comfortably.
There is a semi-private room for four people in the back, but the counter seating where one can watch the skewers being grilled is said to be more popular.
The sake and wine selection is unique and unparalleled.
The bottled wine list consists of 30-40 wines, mainly Italian bio wines.
The surface is quickly seared, and the meat is made from the breast and the thigh.
Even the condiments, such as homemade sesame oil powder, soy sauce mousse, and finger lime, are carefully selected.
Yakitori, served one by one in between creative dishes, include, from the front, Negima, Tsukune, and Chochin.
The almost raw chochin is filled with a rich yolk that fills your mouth when you bite into it.
All the vegetables, cheese, and other ingredients used with Hinai Jidori chicken are selected by the owner, who goes to the production area to select them.
Yakiniku Weide
This yakiniku restaurant offers a course menu of Japanese black beef, which is carefully selected and grilled by a female owner.
Following the raw vegetables as appetizers, roast beef and liver pâté appeared, and wine was served from the beginning.
It is also convenient for entertaining guests, as they can fully enjoy conversation without being distracted by grilling meat.
Located on the west side of Yotsubashisuji Street in a chic tiled storefront, the restaurant has a wonderful hideaway atmosphere away from the hustle and bustle of Shinchi.
The restaurant has an adult atmosphere, and counter seating is the main feature.
You can enjoy the food and conversation while watching the meat being carefully grilled.
We also focus on sake that goes perfectly with our Kuroge Wagyu beef.
In addition to sake and shochu, 40 to 50 kinds of bottled wine are always available.
Draft beer includes Suntory's Masters Dream.
Earthen pot rice cooked in an earthenware pot by Nakagawa Kazube Pottery, the ninth generation of the Unoi Kiln in Shigaraki, is made from brown Omi rice, which is polished in the store each time it is cooked.
The restaurant sources the most delicious Japanese black beef from Yamagata beef, Miyazaki beef, and other beef from all over Japan, depending on the time of year.
Behind the counter, plaques with awards are lined up in a row.
The owner, who was originally in charge of purchasing and cutting meat at a yakiniku (barbecue) restaurant, has become a popular restaurant loved by many people because of his desire for customers to "enjoy drinks and food at a leisurely pace.
Kyoto Area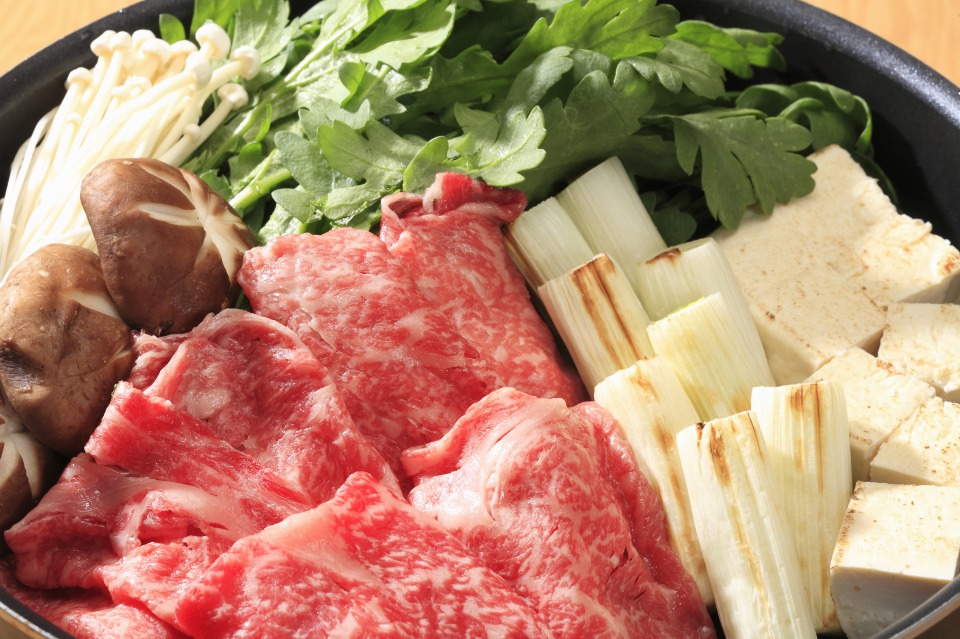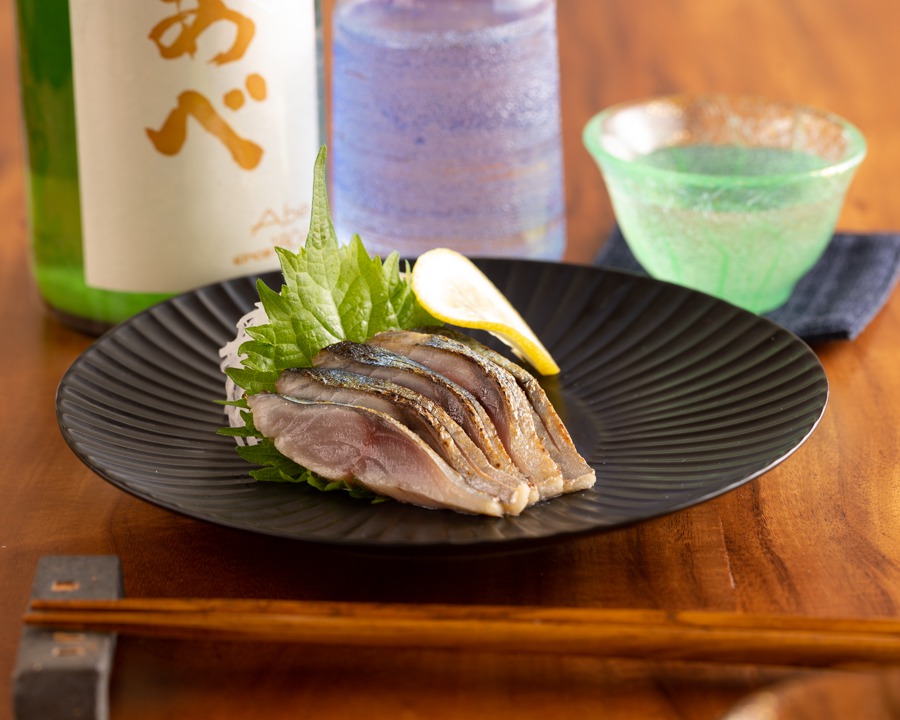 Mishimatei
Mishimatei, a sukiyaki restaurant with a 130-year tradition, is symbolized by a gas lamp that retains the vestiges of the Meiji era.
The secret to the uniquely exquisite flavor lies in the finest Wagyu beef that has been carefully nurtured by the blessings of nature.
The richly flavored marbled meat is accompanied by mellow vegetables unique to Kyoto, and the unique taste of the special sauce is truly exquisite.
The restaurant is also notable for its interior, which retains the Kyoto style.
Nowadays, it is more difficult to preserve the good old things than to create new things, and we take great pride in our store, hoping that visitors will see the spirit of preserving the old.
Each and every room of Mishimatei quietly preserves the quiet Kyoto-style atmosphere that has withstood the test of time.
The following is a list of the most common problems with the
The sukiyaki at this restaurant is most highly recommended.
Depending on the season, you may even be able to enjoy chic seating on a riverbed.
It will be the highest level of hospitality.
Kyoto Hyouto Kyoto Ekimae Honten
This new restaurant is the main branch of the very popular "Kyoto Hyoto" in Shijo-Karasuma, opened near Kyoto Station.
Within walking distance from Kyoto Station, enjoy the specialty dashi shabu-shabu in a Japanese house restaurant.
The specialty "dashi shabu" is a delicious surprise from first-timers, while repeat customers rave about how they could not forget the taste.
The following is a list of the most common problems with the
Other recommended dishes include Omi beef shabu-shabu and steak, as well as Kyoto-style kaiseki meals prepared by skilled chefs that reflect the four seasons.
The restaurant is a stylish and sophisticated space unified by silver leaf and white wood, where you can enjoy a relaxing meal with a view of the courtyard and a taste of Kyoto.
Good atmosphere, semi-private room feel, private, good taste.
Many customers are satisfied that the staff is also polite and courteous.
Hakata Area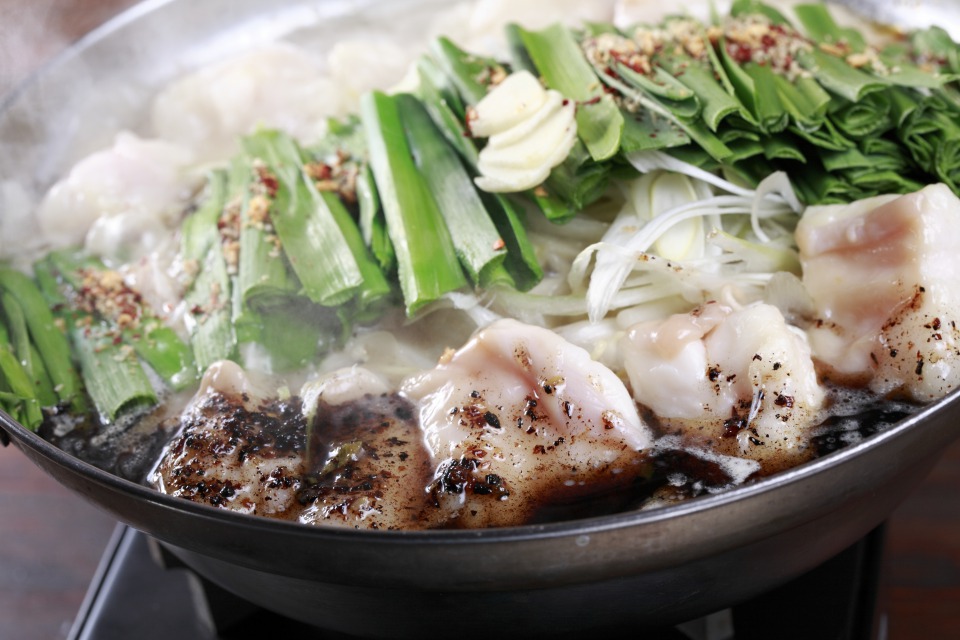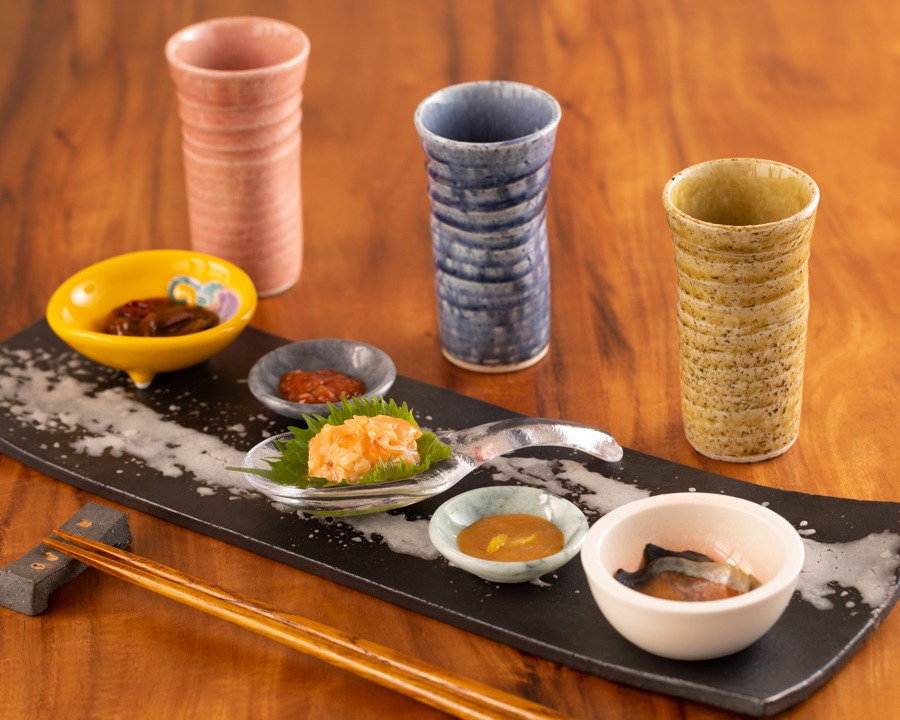 Torikago Akasaka
2-minute walk from Akasaka Station.
This popular restaurant offers mizutaki and motsu nabe in a private room.
Torikago" is popular for its authentic "Hakata specialty cuisine" and is equipped with various seating options such as table seating and sunken kotatsu seating, as well as private rooms that can accommodate from 2 to 10 people, which are recommended for business entertainment.
You can relax and enjoy our special "motsunabe" and "mizutaki" made with carefully selected ingredients.
This is the second branch of Torikago, a popular restaurant in Minami-ku where you can enjoy authentic "Hakata specialty dishes," such as mizutaki, a dish of beef tongue, fresh tuna, and chicken stewed for seven hours with only carefully selected water and domestic herb chicken broth, and motsu nabe, a hotpot using only carefully selected and carefully selected small intestines.
The following is a list of the most common problems with the
Japanese Cuisine Shabu Zen Showa Street Daimyo Branch
Near Tenjin Station, very popular for its special shabu-shabu and seasonal dishes.
Many private rooms of various sizes, Japanese and Western.
Total of 18 rooms available.
All-you-can-eat Japanese beef and pork shabu-shabu restaurant.
We have private rooms for various purposes, large and small, including a tatami room that can accommodate up to 70 people and a private table room with a view of a courtyard with a great atmosphere.
It is popular as a restaurant where a large number of people can casually enjoy shabu-shabu in one of the most spacious restaurants in Tenjin.
The carefully selected domestic beef and pork can be enjoyed as much as you like.
Many all-you-can-eat courses with fresh fish such as tiger globefish, amberjack, and snow crab are also available.
The carefully selected meats from all over Kyushu, including Hakata Wagyu beef, are exquisite.
Courses that make use of seasonal ingredients, which change monthly, are also popular.
The following is a list of the most common problems with the
Sapporo Area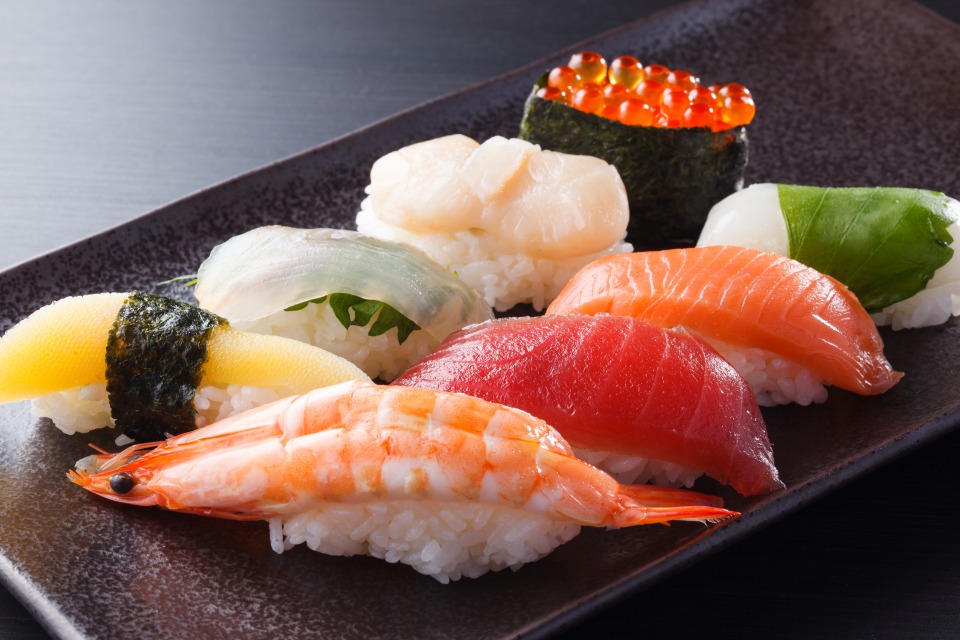 Charcoal Grill and Sushi Restaurant Aburiya Sapporo Station South Exit
An authentic Japanese-style izakaya where you can enjoy sashimi, grilled dishes, and sushi, as well as delicious food and sake woven with the delicacies of Hokkaido.
Aburiya is a long-established izakaya where Hokkaido's mountain and sea delicacies are gathered.
Its "Sapporo Station South Exit Branch" is conveniently located just a minute walk from the station and is popular for its dramatic space and view on the 10th floor of the building.
The restaurant offers a wide variety of fresh fish, seasonal vegetables, and brand-name meat produced in Hokkaido, as well as skilled chefs, so you can enjoy excellent sashimi, grilled dishes, and sushi all in one restaurant.
The sashimi assortment, char-grilled hokke and sushi assortment are the best.
In addition, there is a full lineup of course meals that are suitable for travelers' luxuries and various banquets.
The restaurant offers table seating with a night view, counter seating, and large and small private rooms. For small groups, we recommend the counter seating where you can enjoy the art of searing and nigiri (hand-formed sushi) by our chefs.
You can spend an evening filled with happiness with seasonal Japanese cuisine and delicious sake.
The "Sushi Moritsumi-Masa" is a satisfying combination of seasonal seafood from Hokkaido.
Good to finish or as a snack.
We offer the freshest seasonal fish, mainly from Hokkaido, with some seafood shipped directly from Kyushu.
The rice, made with Michi-grown rice and secret sushi vinegar, is also well-received.
In addition to the 8-piece "Miyabi", the 5-piece "Hou" is also available.
The Hokke Charcoal Grill, prepared by skilled artisans with exquisite grilling skill, is an excellent example of Hokke from Hokkaido, both in terms of thickness and fat content.
The essence of "Aburiya" is charcoal-grilled food that skillfully brings out the original flavor of the ingredients with expert techniques and careful work.
The "Kinki Nigiri" is one of Hokkaido's most prized ingredients, fresh whole kinki, with its fat, flavor, and excellent texture.
The fat content is ideal, and when finished in a moderately sweet broth, the meat has a delicious flavor and texture that is hearty and delicious.
It goes well with a wide range of alcoholic beverages and is very satisfying.
Hiroshima Area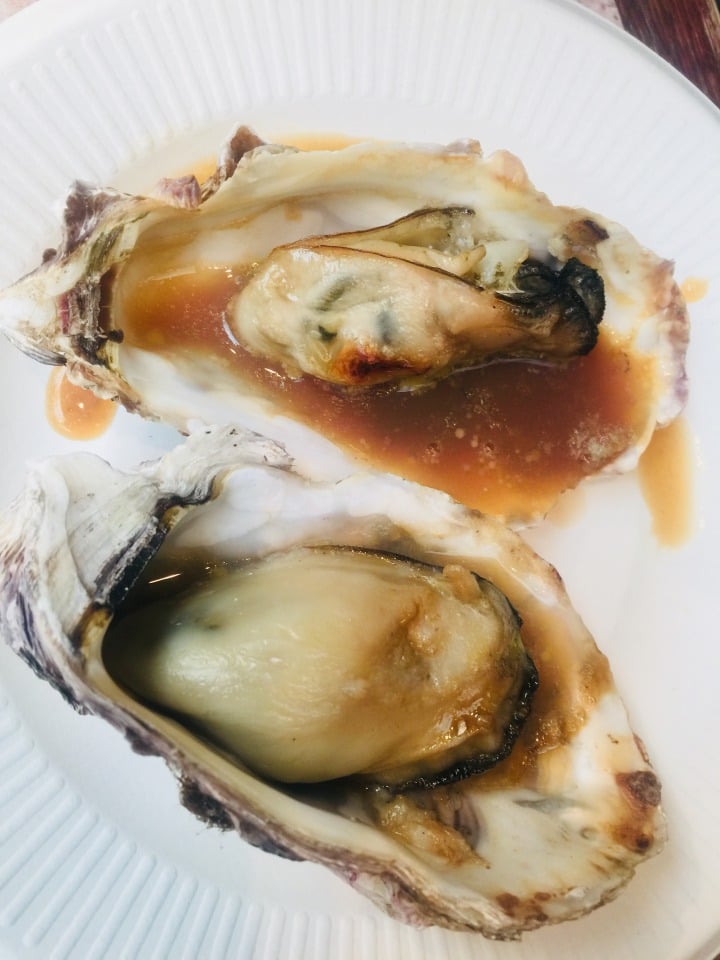 Kyomachi-Shizuku Hiroshima Chuo-dori, all private rooms
Enjoy Kyoto-style atmosphere and authentic Japanese cuisine in a completely private room.
Enjoy a moment of relaxation and forget about the hustle and bustle of daily life.
Kyomachi-Shizuku offers authentic Japanese cuisine using seasonal ingredients in a completely private room that creates the elegant atmosphere of the ancient capital.
The restaurant offers mainly creative Japanese cuisine popular among women, including dishes such as tofu and yuba (bean curd), as well as original, mouth-watering dishes that are perfect for men.
The "Kyoto-style Tempura Assortment" with crispy fried pike conger eel and fu, and the "Wagyu Beef Shabu-Shabu-Shabu" with the finest meat, all of which are equally outstanding.
All rooms are private rooms in a restaurant with an outstanding atmosphere that recreates a Kyoto garden.
The "Kyomachi-no-Sanshoku Miso Dengaku Assortment" is a popular menu item that features three types of homemade dengaku miso (dengaku miso, saikyo miso, and kinome miso) with a variety of ingredients such as eggplant.
The savory and sweet flavors are in perfect harmony.
Kyoto-style tempura assortment – with aromatic yuzu bean paste – crisply fried with artisanal techniques.
This is an assortment of tempura made with ingredients familiar to Kyoto cuisine, such as hamo (Japanese conger eel) and fu (wheat gluten), carefully deep-fried one by one.
The flavor of the ingredients is trapped in the crispy batter.
It is served with thickened yuzu bean paste instead of tempura sauce.
Ready-to-Use Omotenashi English
Tips for Speaking Omotenashi English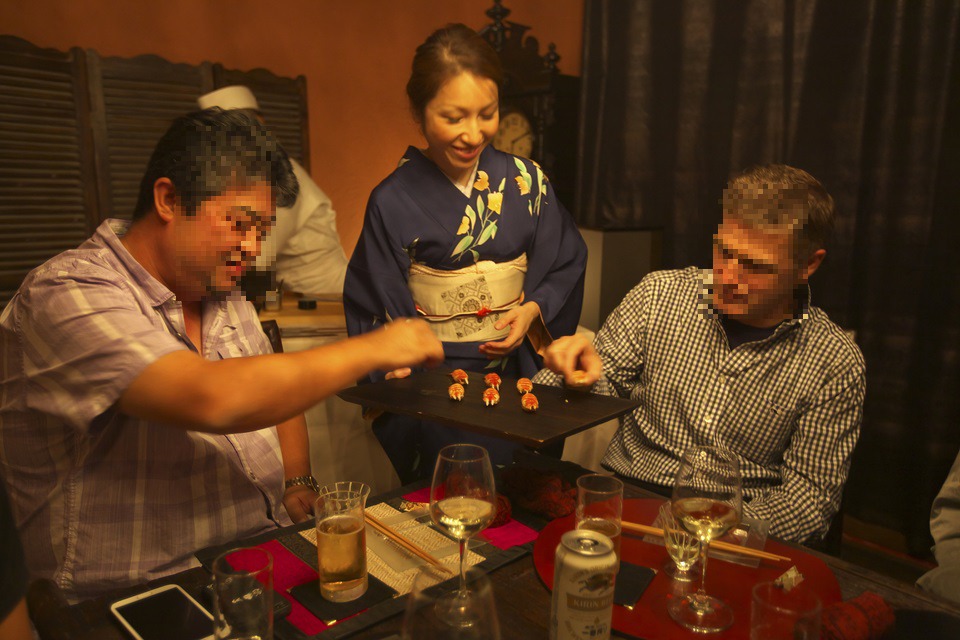 For Japanese people, speaking English has a bit of a fear complex.
It is important not to assume that you cannot talk, but to be proactive in talking.
This is because foreigners want to enjoy communicating with Japanese people.
Furthermore, the English sentences recommended below should be memorized.
Just remember these sentences and you can apply them to other situations.
Also, by preparing words that you can use in advance, you can have a conversation even with just words.
Using a translator is also a good idea.
In particular, the performance of modern translators has improved considerably, so that communication is facilitated simply by having a translator available.
However, the translator requires an Internet connection, so you should check the Internet environment of the store in advance.
As you get to know each other better, you will begin to understand more of what the other person is saying, and simple phrases such as "wao," "grate," and "sure" will add depth to the conversation. In this case, you can add depth to the conversation by making simple responses such as "wao", "grate", "sure", etc.
Let me start with the rendezvous scene.
It is important to be a little considerate when entertaining tourists, not just for a meal.
For those who do not have many opportunities to interact with foreigners in their daily lives, it may be difficult to express themselves in English. You may think that it is difficult to express yourself in English.
That is not true.
Using simple English, even English beginners can enjoy guiding visitors.
Here are some useful hospitality phrases to remember when showing foreigners around.
If we can casually use such expressions, we may be able to make people like Japan more.
I was supposed to meet up with him.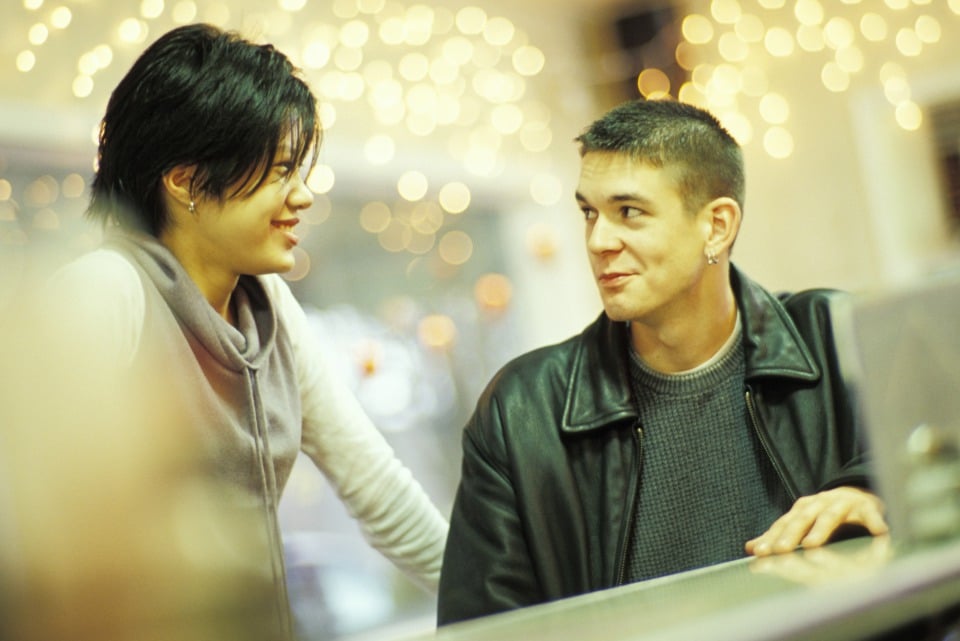 Please call me on my cellphone if you're going to be late.
(If you're running late, call me on my cell phone.)
When we walk together.
Am I walking too fast? Shall I walk more slowly?
(Are you walking too fast? Shall I walk a little slower?)
You must be tired. Why don't we take a break?
(You must be tired.
How about a break somewhere?)
The bathroom is over there.
(Restrooms are over there.)
The road is wet and slippery. Please watch your step.
(The path is wet and slippery, so watch your step.)
It's very crowded. Would you come this way?
(It's crowded, could you come by here?)
How about taking some photos here?
(Shall I take a picture here?)
mealtime
Is there any food you don't or can't eat?
(Are there any foods you can't eat?)
Please wipe your hands well with this wet towel.
(Please wipe your hands well with this hand towel)
How was the sushi? Was everything all right?
(How was the sushi? Was it okay?)
They are all short and easy at the junior high school English level, so please give them a try.
How to make it even more exciting and recommended events
Some foreign VIP guests may want to enjoy Japanese culture during their limited stay in Japan.
We will introduce such guests to even more exciting events in restaurants and banquet halls.
Karate Entertainment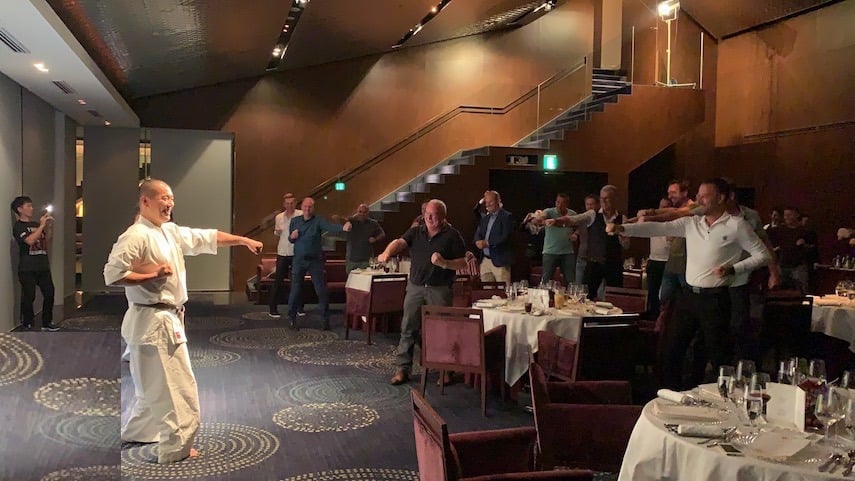 In karate, the mind is also refined through the practice of techniques.
We want our guests to actually experience karate, not just watch it.
Karate respects civility and tradition.
You can learn Japanese etiquette through karate.
In addition to this, it has a very high aspect as a liberal arts that enhances human qualities such as patience, cooperation, and consideration for others.
Karate entertainment includes not only performing karate kata in front of the guests, but also kawara-splitting and bat-folding, allowing them to feel the amazingness of karate.
Also, the guests will learn karate kata and try to split the board by themselves, which will make the place very exciting all together.
Kabuki Entertainment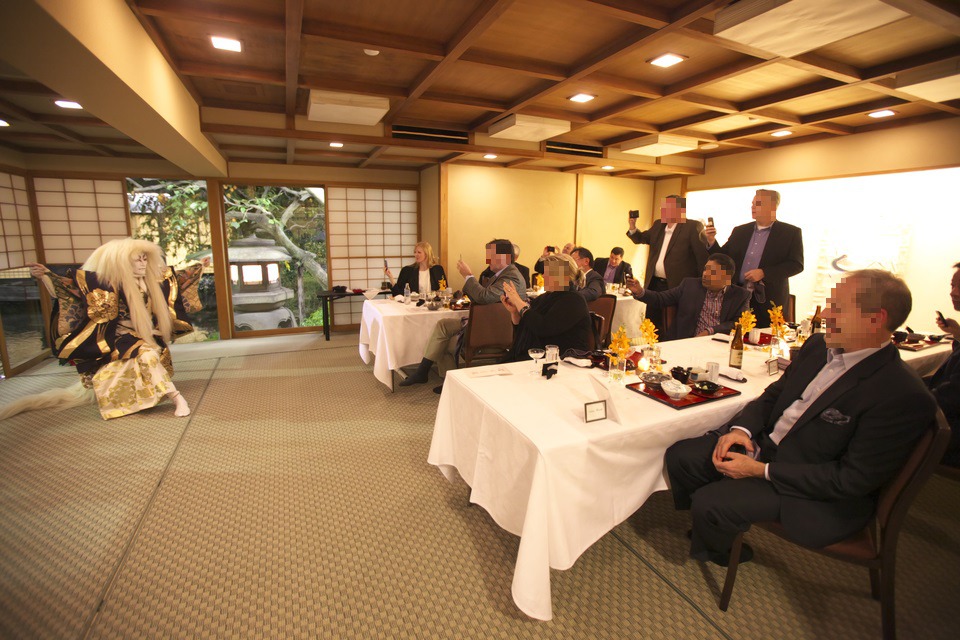 Kabuki's unique costumes, makeup, accessories, and stage design.
Kabuki, one of Japan's most popular traditional performing arts, has a strong presence.
We also offer Kabuki performances onsite, so you can bring Kabuki to your VIP guests from here.
Kabuki is difficult to understand, so it is good for hospitality to provide English explanations and a rough storyline to guests in advance.
Kabuki is also fun not only to watch, but also to take commemorative photos wearing Kabuki costumes and Kabuki makeup.
Kabuki makeup in white is very rare, so guests will feel that it is a unique and special Japanese experience.
The one-of-a-kind Kabuki experience is a good way to entertain VIP guests.
Sumo Experience

It is rare to see real sumo wrestlers overseas, so we want our VIP guests to enjoy a special sumo experience along with watching sumo matches in Japan.
The powerful body of a sumo wrestler, the "mawashi," or waist covering, the ceremonial ring-entering ceremony, and the solemn atmosphere of the entire event are rare among foreign visitors, and are sure to make your guests happy that they have come to Japan.
Sumo has a uniquely Japanese charm that surrounds each and every aspect of the sport.
VIP guests will not only be able to watch sumo matches, but will also have the opportunity to observe practice sessions and taste chanko-nabe in the Sumo room for a special experience.
When you actually see sumo, you will be excited and impressed by the sound of the wrestlers' bodies colliding, their heavy breathing, and the daring of their individual techniques.
Ninja Show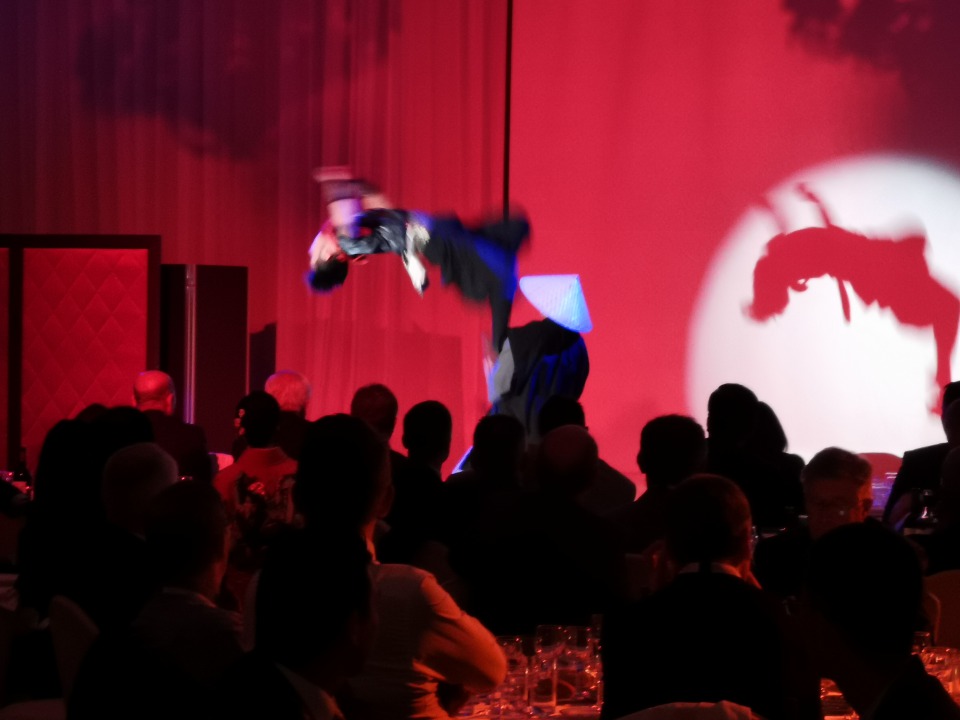 Many foreigners associate Japan with ninja.
The ninja show makes full use of sound and lighting to create a powerful show of light and shadow that is typical of the ninja.
After the ninja show, guests are very happy to try their hand at ninja skills such as shuriken and blowgun, as well as take pictures with the ninjas, which are very popular.
summary
How was it?
Recently, the number of restaurants catering to foreign customers has been increasing throughout Japan.
Among the many restaurants, I have to think about how I can make my customers happy and spend time with them and make the right choice.
And if you can use English phrases for hospitality, you can be sure that your conversation with customers will go smoothly.
And we hope to delight our guests with Japanese entertainment during and after the meal.