Bento box lunches, Something Overseas Guests will Love!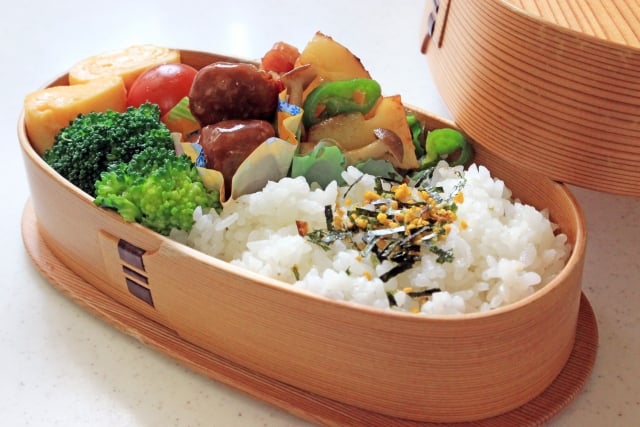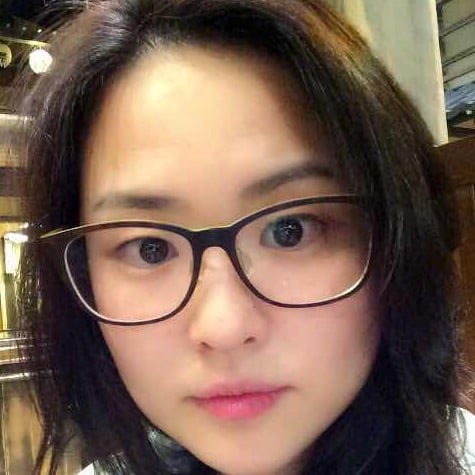 In the West, the 'Packed Lunch' grew out of the practice of using left-overs from the previous day's dinner, put into a Tupperware type container and taking it to work as lunch the following day.
For example, the left-overs might be used as the filling for a sandwich, and combined with a snack, such as stick vegetables, potato chips or cookies to complete the meal.
And so on.
In other countries, the shape and size of the packed lunch is generally not designed to fit a dedicated lunch box, and the focus has perhaps been on ease of preparation and of eating.
Pies are an example of a lunch that is self contained, within the pie casing, and like a sandwich can be eaten by hand.
By comparison, here in Japan, our Bento (lunch) boxes contain a variety of small dishes in a cute re-usable box, which are tasty even when cold, and provide a good nutritional balance.
The bento is now attracting additional attention from around the world, as people have not been able to eat freely in restaurants due to the spread of Corona virus and social distancing measures governments have taken to try to suppress it.
And of course, there are opportunities to prepare Bento for as part of a 'Omotenashi' (hospitality) package.
However, when it comes down to organizing this, it can be difficult to work out what kind of Bento to prepare that a particular group of overseas guests will enjoy.
In this article, we'll look at some varieties of typical Japanese Bento that might tempt the palate of overseas guests!
Bento with a Japanese accent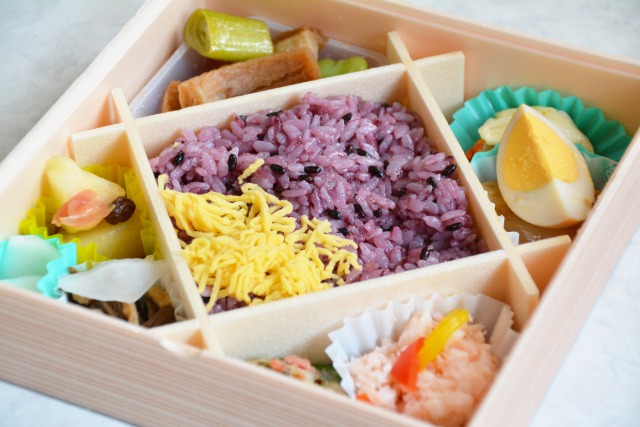 So what kind of Bento would overseas guests consider to be typically Japanese?
Here are some of the most popular Bento from Japan that are also popular overseas!
Character Bento ('Kyaraben')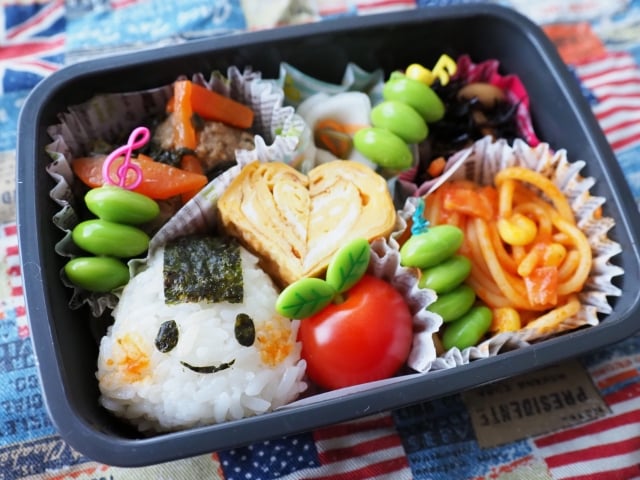 From rabbit-shaped apples to octopus sausages, Bento lunches have always been creative and full of cute things.
In recent years, Character Bento have been introduced by mothers to encourage young children with limited appetites to enjoy and eat up every bit their lunch, as well as to add a variety of healthy ingredients.
Now, thanks to the popularity of social networking sites, fans of Japanese 'Kyaraben' are multiplying all over the world, sending messages to their boyfriends and husbands featuring their favorite 'Anime' characters.
Bento have become an expression of love transcending all borders.
Makunouchi Bento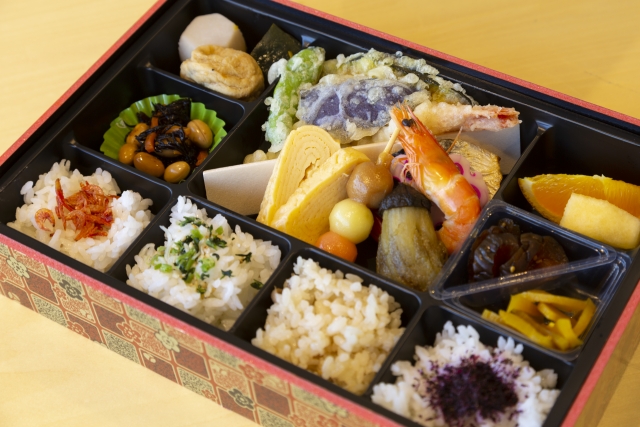 The Makuuchi Bento was created in the Edo period (1603-1867) as a Bento to be eaten during the intervals between the acts of Kabuki plays and the like, which were the common entertainment of the time.
One of the charms of the Japanese Bento is its beauty, which is why the Makunouchi Bento became and remains so popular.
Picture here is the most popular Makunouchi Bento from the Bento shop at Gare de Lyon in Paris.
The variety of dishes included make it very popular with the gourmets of Paris, and make eating it a true culinary pleasure.
Shokado Bento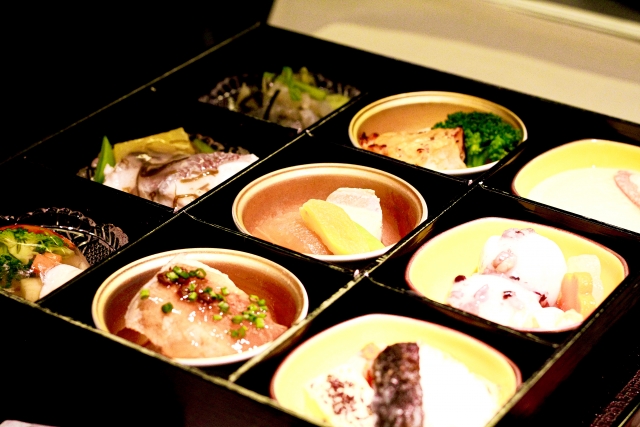 Originally, 'Shokado' Bento was a form of 'Kaiseki' cuisine, which itself is a Japanese multi-course dining experience analogous to 'Haute' cuisine .
The tea ceremony was held in the tea room, the 'Shokado', and the tea ceremony itself was inspired by a bowl that was used as a traditional seed container by farmers.
The idea for the Shokado Bento was then passed on to Teiichi Yuki, the founder of modern Japanese cuisine and of the famous Kitcho restaurant, and who incorporated his knowledge of Japanese culture into his cooking.
The Shokado Bento is the result of Teiichi Yuki's efforts to introduce 'Chakaiseki ryouri' (cooking) into Japanese cuisine.
The Bentos were designed to be visually beautiful and to prevent the smell and flavor of the separate dishes from mingling with each other.
The Shokado Bento is a glimpse of the Japanese 'Omotenashi' culture that Teiichi Yuki cherished.
Ryotei's Shokado Bento will delight VIP's, even those new to Japanese cuisine.
What kind of Bento would please non-Japanese?
There are many different types of Bento and it's possible to find some that will be suitable for people from different countries and ethnic groups, where certain foods may unpopular, or restricted due to religious reasons or dietary constraints.
However, as Bento is still a meal, there is a tendency for non-Japanese to prefer it to be Japanese style,  the kind of food that might be eaten here every day.
Bento with volume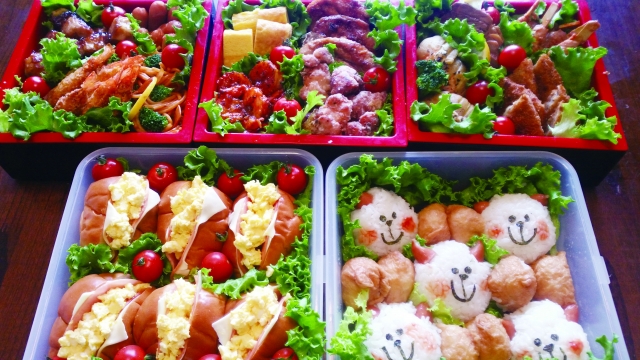 Many people in the West, especially men, feel that Japanese food portions are too small for them.
So, if your guests have big appetites, here are some popular Japanese Bento examples.
First, for those who like a hearty and flavor-rich bento, we would suggest trying Karaage (Deep fried chicken), hamburger steak, or ginger yaki (Grilled meat flavored with ginger sauce) Bentos.
Salmon and Mackerel cooked in Miso are also surprisingly popular.
However, our customers are in the middle of an unfamiliar and alien life in Japan. It is important to provide a healthy balanced meal complimented by side dishes such as salad and miso soup, along with rice or noodles, as it not good for the body to be eating only fried foods and meat dishes.
Healthy Bento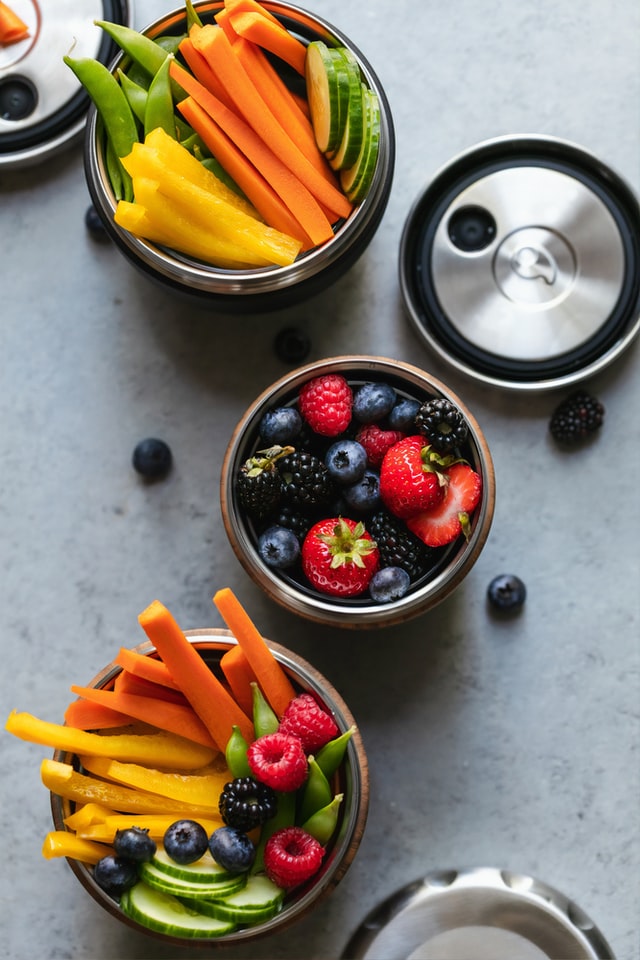 Vegetarian cuisine in Japan was originally introduced and prepared by Buddhist monks following the precepts of their religion.
Therefore, since ancient times, there has been a culture here in Japan of cooking without animal protein, and vegetarian cuisine is an important part of Japanese culture.
A vegetarian Bento box is a great way to enjoy this type of cuisine.
Also, although not completely vegetarian cuisine as some items may be flavored with fish stock, Bento containing vegetables, tofu and beans are also very popular, such as light vegetable stews, koya tofu and 'flying dragon head', a vegetarian ball-shaped fritter made with Tofu, Winter Melon (a type of gourd), and other ingredients.
Also, as rice is gluten free, it makes it a popular choice with gluten free and vegetarian diners, whilst Muslin guests may prefer vegetarian or fish based meals which they can be sure are 'Halal'.
Heated Ekiben
One of the most interesting types of Bento is the 'Ekiben' (Train Station Bento), such as 'Shumai' Bento (Chinese dumpling) and 'Gyutan' Bento (Beef tongue), which heat up when a string on the box is pulled.
They are heated by a chemical reaction, to the great surprise of overseas guests.
The Ekiben is therefore perfect for those who prefer a hot meal, and the container can also be taken back by guests as a souvenir.
Foods that non-Japanese tend not to like
What kind of dishes may be unpopular?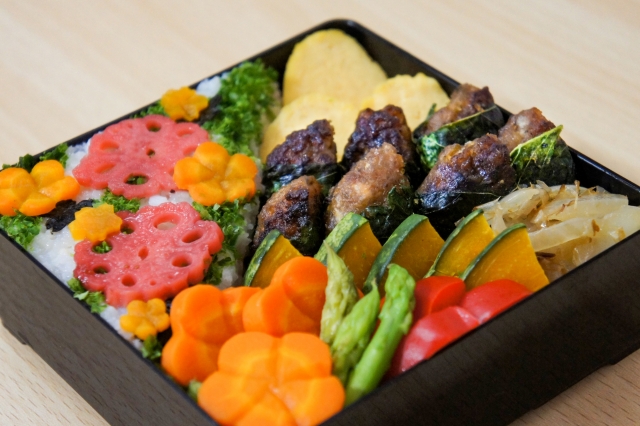 If you are interested in Japanese culture and customs that non-Japanese dislike, please refer to the following article:
9 Aspects of Japanese Culture that Non-Japanese Find Difficult
Interestingly, many Overseas guests are taken by surprise by the experience of Japanese cuisine.
For those who have never eaten Japanese food before, and are accustomed to hot meals, they may find it difficult to suddenly adapt to cold Bento dishes. Even though they may be used to having a cold sandwich for example, they may be unaccustomed to eating cold rice or fish.
Simmered root vegetables are something many are unfamiliar with. Although simmered vegetables are full of flavor, and of course there are many people who end up liking them, if your guests are new to Japanese food, they may not like the idea of eating such vegetables cold.
Also, many types of Japanese root vegetables are not common in the West, so for some it will be their first experience of eating them.
Pickles and 'Tsukudani' (vegetables boiled in soy sauce and sugar) can taste quite alien to those who aren't used them.
In particular 'Umeboshi' (pickled plums) and 'Fukujinzuke' (pickles) have quite unique flavors and textures.
If this is your guests' first time in Japan and they have never eaten Japanese food before, it may be preferable to arrange a Bento with more emphasis on a single main item, which can be enjoyed as a whole, rather than a Bento with a huge variety of ingredients and tastes, which the guest may find challenging.
Is the Bento cold?
In many Asian countries, where people often take food home from near-by street stalls or freshly prepare their meals, eat cold food is not common practice.
Conversely, people in countries where it is customary to eat sandwiches and other cold food, especially at lunch-time may be more tolerant of eating food hot or cold.
Hence, some Asians may not be happy with a cold lunch, so it is a good idea to find out beforehand whether cold food is commonly eaten in their country.
If it's not possible to provide a hot meal alternative, you can always choose Sushi Bento, such as 'Sukeroku' Sushi or 'Kakinoha' Sushi which your guests would anyway expect to be served cold.
Summary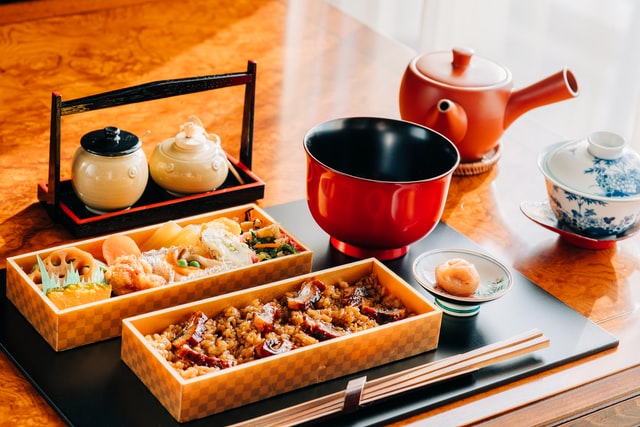 From time to time, Japanese culture tends to evolve into something intricate and petit. Like a diorama of Japanese cuisine, the Bento is a culinary extravaganza in miniature.
So, we can have many Bento experiences, from the ones made at home for our loved ones, to the Bento we look forward to at work lunch-break, to the Bento we enjoy during our travels surrounded by beautiful scenery. The are an important contribution to our enjoyment and our memories. They are meals that will remain in our hearts for many years to come.
The impact of Corona is changing the way people eat out all over the world.
 At a time like this, ingenuity, enthusiasm, effort and love that goes into Japan's Bentos will attract even more attention from people around the world.
bento box sample: https://www.youtube.com/watch?v=DjeBLeEujrI