Japanese Hospitality Tales & Home Parties: True Omotenashi Experience in France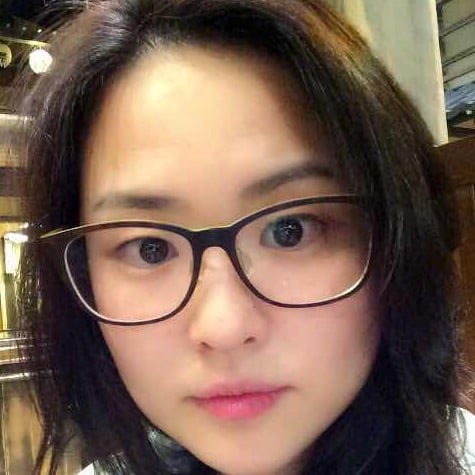 I would like to develop a personal relationship with a loved one.
In such cases, we would like to invite them to our homes and treat them to a hearty hospitality.
But if you are dealing with a foreigner, is it safe to entertain him or her in the Japanese sense of the word? I know I sometimes wonder if it is safe to entertain them with Japanese hospitality if they are foreigners.
At such times, knowing about hospitality in other countries may give you a hint.
In this issue, we would like to introduce the situation of hospitality in countries other than Japan and hospitality in France.
Differences in Hospitality between France and Japan
Invite when invited.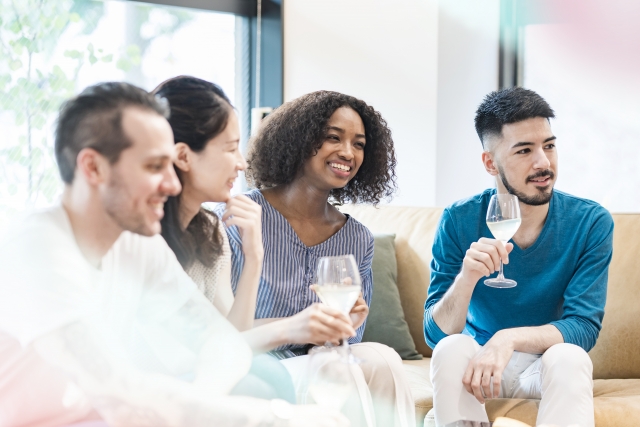 In France, we often invite people to our home who we want to get to know better, friends and family, anyway.
And when they are invited, they will in turn invite them to our home.
This is the unspoken rule.
It is also implicitly understood that if you invite someone and they do not invite you back, the relationship will naturally drift apart from there.
I don't invite them back.
is not so much rude as it is a way of saying, "I can't have a deep relationship with you people." I feel that it means "I can't have a deep relationship with you.
It seems quite serious, but although we have not developed a relationship in which we call each other, we still see each other as we did before and have normal conversations, so the relationship continues peacefully without complications.
It's a refreshing change from the depths of a relationship that you don't want to hold onto that way.
Always attend with your family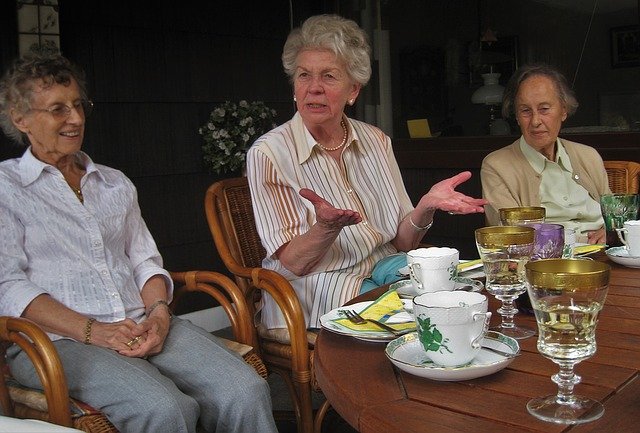 If you are invited to a house in France, you will always attend as a couple.
Of course, if you do not have a partner, there is of course no problem to be alone.
but the surroundings are a couple.
If you have children, we will visit with them as well.
Depending on the person, or the type of party, some couples choose to have a babysitter or grandparents take care of the children and attend the party alone.
In most cases, we usually go to home parties with our children.
In any case, I feel that it is natural for relationships to take the form of a family affair.
French Style Home Party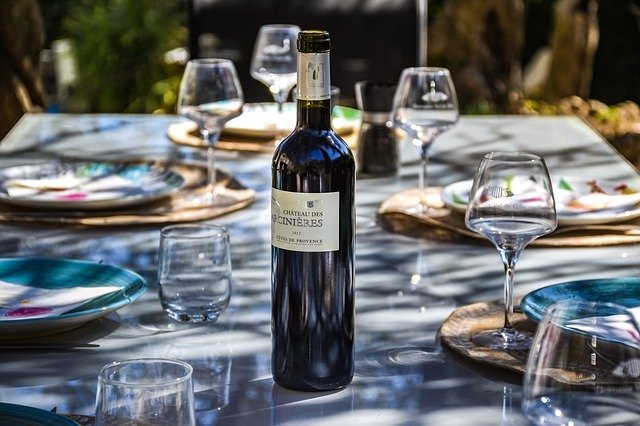 French home parties are very simple.
Ordinary entertaining, except for special parties such as Christmas and New Year's parties, birthday parties, and wedding parties, is basically simple.
Most of the time, we are invited for dinner, but it is also a holiday lunch or a snack party for friends who have children.
Or the evening apero, a time for light drinks and snacks.
You are invited to do so.
Dinner invitations usually consist of an aperitif, light snacks, appetizers, main course, and dessert.
Of course, before you go, ask, "Do you need anything? Do you want me to bring anything? The guests are invited to bring flowers, wine, desserts, cheese, or chocolates.
Bring something that does not go into the main area, such as a collate.
If they have children, prepare small gifts for them.
If this is the first time you are invited, or if you don't need anything in particular because everything is prepared.
If this is the case, then we will avoid food and prepare flowers or small thoughtful gifts.
Basically wine and whatnot.
I feel that many of them are like that.
The person inviting the guests is basically saying, "I'll take care of the food this time! The inviting party basically says, "I'll take care of the food this time!
However, for a large party with a group of friends who know each other well, it is common to bring a side dish, which is discussed with the host! It would be nice to have a recipe that you are good at.
Recommended Past Articles
Sushi Entertainment and Parties in France
Home Party Meals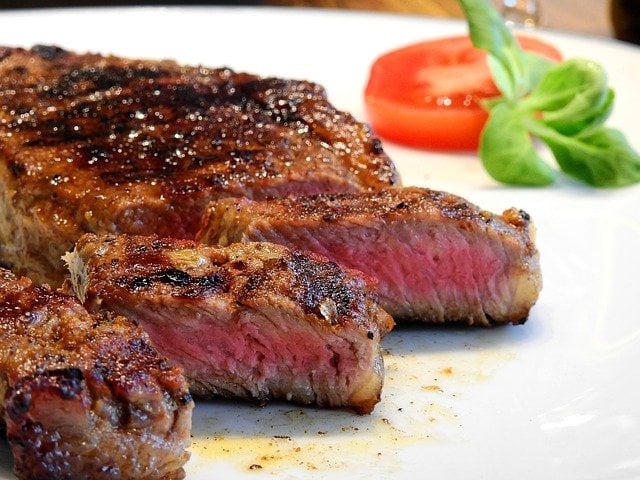 So, what kind of meal should we prepare? Basically, appetizers, main course, and dessert.
Any flow of "I'm sorry, but I don't have a problem with that.
Appetizers, main course and dessert.
When you think about it, you may think of a French course meal, but the possibilities are endless.
Even students can get excited about the idea of an appetizer, main course, and dessert.
The most common main dishes are stews and oven dishes.
French home cooking has a surprisingly large number of oven dishes, which at first glance may seem extravagant and time-consuming, but all you have to do is lay out the ingredients and put them in the oven.
A cooking method called
Stewed dishes that can be prepared the day before are often served as the main course at parties.
The oven cooks while the appetizers are being served, so the host can relax and enjoy the time.
Also, an automatic cooker, which is a cooking robot in most French homes these days.
This cooking robot spread quickly in France and is one of the indispensable appliances.
They are produced by a variety of manufacturers.
Once the ingredients are added and the menu is specified, the heat and mixture are automatically adjusted, so this too can be completed during the appetizer.
This is the feeling that
And of course, a good wine to go with the meal is a must.
The host can also enjoy the fun of a home party by proposing his or her own marriage of wine and food for everyone to enjoy.
Of course, everyone also enjoys the wine brought by the guests while talking about various things.
The hosts also share with others the things they find in their daily lives that make them happy or taste good, such as their latest favorite cheese they found at a marché or cheese shop.
Desserts are usually easy baked goods such as tarts or chocolate cakes, but I also have a cake from a good cake shop in my neighborhood! or a refreshing ice cream, so we don't try so hard.
French hospitality is,
A little more luxurious than an ordinary meal to entertain everyone.
Let's continue to share such time together.
I feel that this is what it means.
Japanese hospitality appreciated in France
Is all-out hospitality frowned upon?
In the Japanese way, we just want to make the other person happy! I want them to enjoy various things! I want them to enjoy themselves in many ways!
However, if you try too hard, you will end up showing off your hospitality, and that kind of feeling is frowned upon by the French.
There is a horrible French TV show where they have a home party and later everyone gives each other scores and critiques, but what a long-lived show.
So, it seems that everyone is concerned about the moderation of the home party.
It is very difficult to find the right balance between the two, but it is not as simple as just doing things the right way.
People are also very sensitive to the sense that they are reluctant to return a favor because it was clearly cut short or because they were invited to join.
The important thing is to convey one's usual personality.
On top of that, you worked a little harder because you are important people! The most exciting parties are those that are
Home party with Japanese food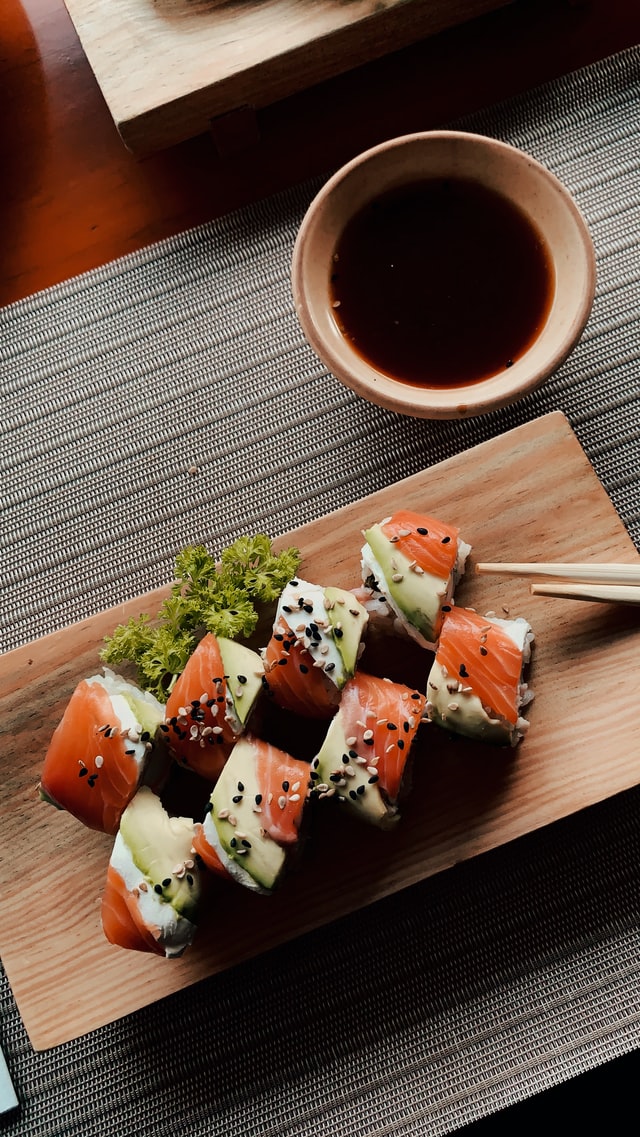 You are invited to a home party at a Japanese home! If you are invited to a home party at a Japanese home, you will want to prepare Japanese food to meet the expectations of the Japanese.
Sushi rolls, okonomiyaki, takoyaki, curry, and other Japanese foods that can be easily prepared overseas and do not have a particular taste are appreciated.
However, we still recommend that you prepare Japanese food so as not to break the flow of appetizers, main course, and dessert.
If you have one dish and a side dish such as chirashi-zushi, the air of "Oh, there's no main dish yet? The air of "Oh, there's no main dish yet?
There is no problem if the side dishes are served first and chirashi-zushi is served as the main dish. However, if it is suddenly served on the table, it may feel like a salad because it is a rice dish.
Japan! Japan! It is a fact that many French people are not accustomed to eating Japanese food, even though they say "Japan!
It is also recommended to gently place bread, cheese, ham, etc. on the table to avoid embarrassment for those who just can't get enough of it.
And of course, prepare not only chopsticks but also a fork and knife.
Even if you are a takoyaki, there are those who need it.
A typical Japanese hospitality episode
sushi roll party
Teach me how to roll sushi next time!"
The last time I had friends over for dinner, which consisted mainly of sushi rolls.
Shrimp, smoked salmon, cream cheese, lettuce and eggs.
We have prepared sushi rolls with easily available ingredients such as
How can my friends roll it so beautifully? Why isn't the rice dry? They are all asking the same question about sushi at once: "How come the rice is not dry?
Then, let's roll it up and eat it together next time!" and organized a sushi roll workshop.
The main type of rice used in France is Thai rice, which is hard to make cohesive and fluffy, and it takes some skill to make it as firm as Japanese white rice.
I will teach you how to choose and cut the ingredients, how much rice to put on top, and how to roll it up.
The home workshop was a great success, answering all the detailed questions that were asked.
Recommended Past Articles
Expatriates in Action: Experiencing Authentic Japanese Hospitality and Cultural Insights
grilled head of sea bream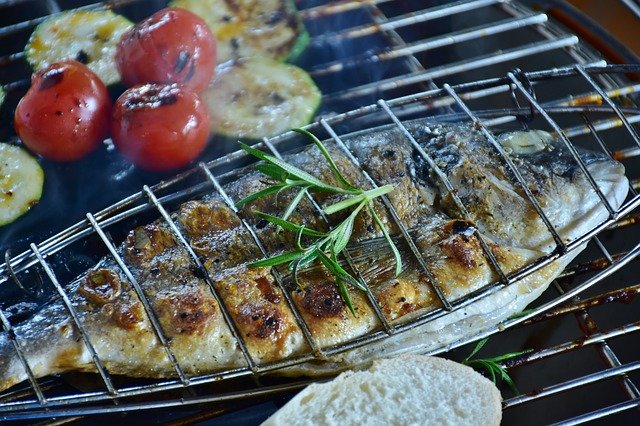 I felt like I had introduced most of the Japanese menu to my long-time French friends and their spouses.
Frankly speaking, it is not easy to make Japanese food in a foreign country.
I find that French-style menus are still the best for French home parties.
You don't have to go out of your way to find ingredients to make Japanese food, and the trouble is that Japanese meals require a lot of washing up anyway.
However, on the same day, my friends' much-anticipated trip to Japan was canceled due to the Corona vortex.
When I hear such stories, I sometimes feel as if I want to go back to the basics of hospitality.
There was a delicious-looking sea bream at the marche that day, so I bought a whole one, rubbed salt on it, and grilled the head of the sea bream.
Arrange the snapper on a platter and place a large leaf underneath.
And like in Japan, a bowl of rice and miso soup.
I made simmered and boiled vegetables with vegetables available in France,
The dish was served on a plate reminiscent of Japanese tableware, arranged in small portions like kaiseki dishes.
Desserts also included matcha-flavored baked sweets and ice cream served in handmade Japanese-style bowls found here.
The last course is, of course, hojicha tea.
Today I feel like I'm in Japan! He was somewhat pleased.
Not only the food, but also the atmosphere to create a Japanese atmosphere will be appreciated as a typical Japanese hospitality.
The Biggest Failure in Hospitality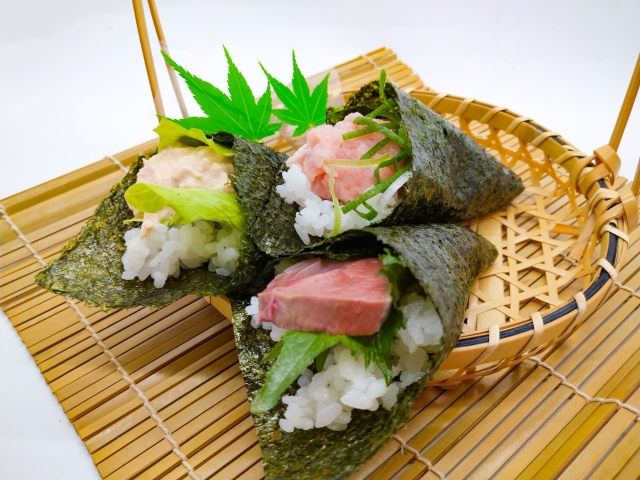 When the author had just arrived in France, he was invited to the home of his first French friend.
Since I was a student, everyone was able to easily enjoy the evening with the host's main course and everyone bringing one dish.
Then, in turn, the friends who were invited at that time take turns inviting everyone else to their homes for the same party.
And finally it was my turn.
It was my first time, so I didn't really know what to do, but I just had to do my best to entertain them! I was very excited at the time.
More than 10 friends came to the small apartment as a couple.
Everyone brought wine, liquor, flowers and chocolates.
However, I planned a party for sushi rolls, but I just can't get enough of them! I forgot to ask everyone to bring their own food!
I hurriedly added more rice to the pot and continued to roll certain items while everyone else enjoyed the sushi rolls.
Then my friends asked, "Why are you always in the kitchen?"
They are always there to help. and they come to help out with care.
But I said to myself, "Everyone else is a customer, so take your time! I was absorbed in making sushi rolls by myself.
If you need any help, just let me know," he said, and everyone left the kitchen with a disappointed look on their faces.
On the way home, my friends said, "I wish we had more time to play together!" I'm sorry I made you cook for us. I'm sorry I made you cook.
At that time, I realized that the meaning of hospitality is different in France and Japan.
As Japanese, we tend to do everything we can to make sure that our guests enjoy their stay.
However, it seems that in France, hospitality is not hospitality if the host is not enjoying himself/herself with the host.
Even if the guests were covered in rice and their fingers smelled fishy from the fish, together we could have said, "We didn't cook enough!" and enjoy winding them up.
At that time, I wanted to make them happy! Let them eat a full meal! Make them feel comfortable! I was only concentrating on "Let them eat as much as they can!
Not only the invitees should enjoy themselves, but also you who are with them should enjoy and cherish the time you spend with them.
I realized that this was very disrespectful to my friends who had gathered to spend time with me.
A form of feeling for the other person.
There is always no need for self-sacrifice there.
Reference video for easy home party cooking:
Cooking Video] 6 stylish and easy recipes for entertaining / Gutsy girls' party scenery [Home Party
summary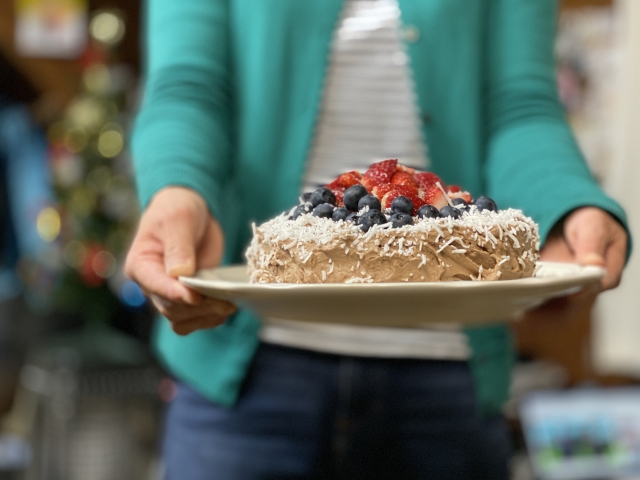 France and Japan
They are from the West and the East, but both have an aesthetic of hospitality for guests.
At the root of it all, however, is a warm feeling that we hope our loved ones will enjoy and be happy.
There are many ways to express feelings depending on culture and customs, but if you can share a good time, you can transcend national borders and become a personal friend.