Exploring Japan's Culture -11 examples of hospitality events that wealthy people enjoy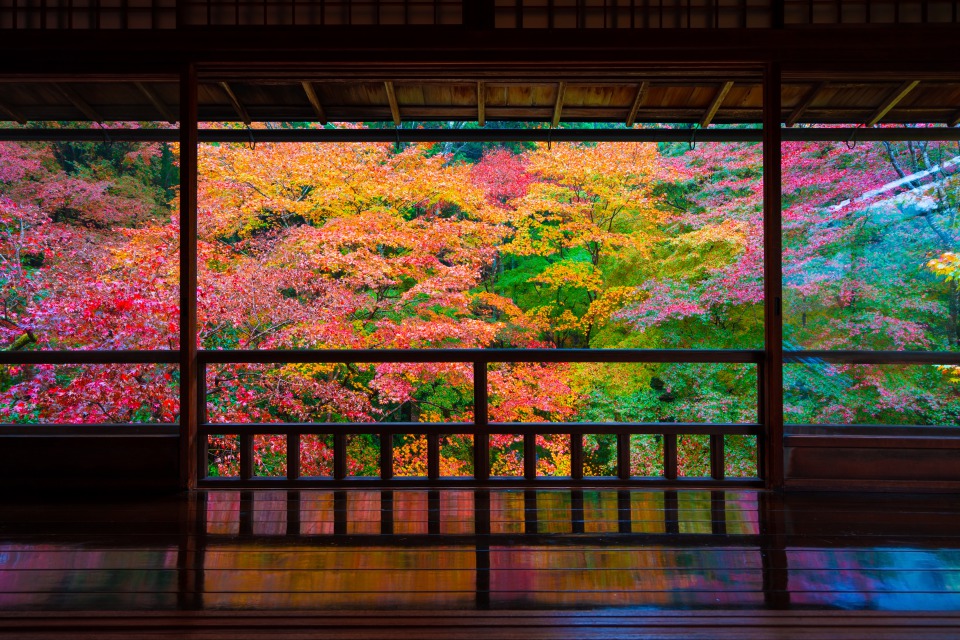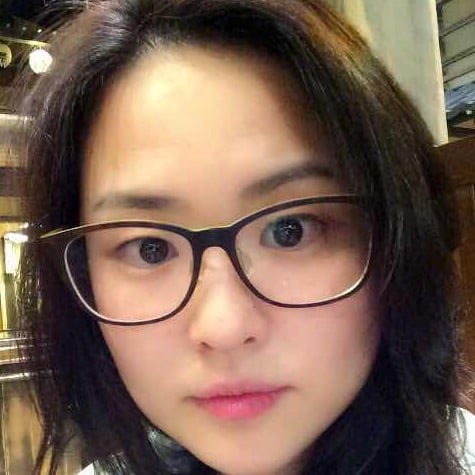 A wealthy client is coming to Japan and you have been asked to schedule a visit.
The question is often asked about the state of inbound tourism for the wealthy, but how can we make them happy to come?
What are the hobbies of the wealthy?
I often hear that there are few services for the wealthy in Japan, what are they so far?
I'm sure you are anxious about a lot of things.
In this issue, we will introduce examples of hospitality events that wealthy foreigners enjoy.
Behavioral Patterns of Inbound High Net Worth Individuals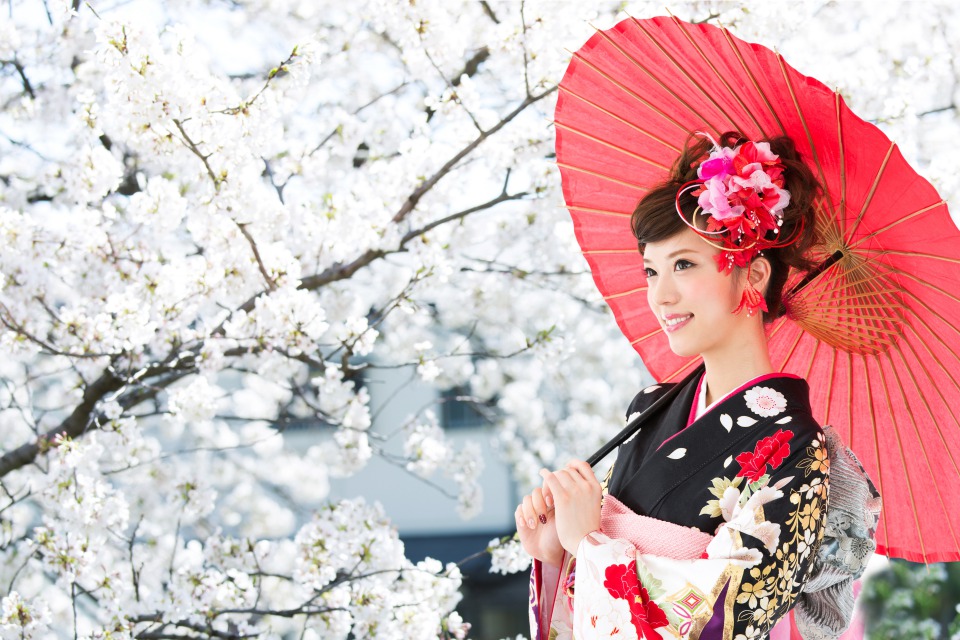 The number of foreign visitors to Japan is increasing every year, and the Japanese government has set a goal of expanding this market, which had 2.44 million foreign visitors and 3.7 trillion yen in spending in 2016, to 40 million and 8 trillion yen in 2020, and 60 million and 15 trillion yen in 2030.
Wealth travel creates new values and new attractions for the destination, in addition to providing more value-added offerings and boosting consumption.
The market for affluent travel in the five countries of the U.S., U.K., France, Germany, and Australia amounts to 6 trillion yen, of which 83 billion yen is said to be consumed in Japan.
The type of luxury travel is totally different from country to country, age to age, and person to person.
The "Classic Luxury" group, which is mainly composed of people in their 50s and 60s who seek conventional high comfort, "Modern Luxury" group, which is mainly composed of Millennials in their 20s and 30s who focus on once-in-a-lifetime experiences and authenticity, "All Luxury" group who spend high in all categories, and "Selective Luxury" group who focus on high-priority items. There is also "All Luxury," which emphasizes high spending in all categories, and "Selective Luxury," which focuses on high-priority investments.
In the future, we need to move in the direction of promotional activities for the affluent class in order to attract a new luxury class.
The four types of luxury travel patterns are completely different for each client, even if the country is the same.
For example, Arabs tend to go for classic all-luxury, while other Westerners tend to go for selective luxury.
While wealthy Europeans are willing to spare money for authentic experiences such as temple rentals, even if it costs quite a bit, they are very strict about things that anyone can experience.
This requires getting to know them through thorough interviews, constantly gathering information to meet their demands, and building a strong network with local players and key persons who are willing to accept even urgent requests with a single phone call.
The challenges are language, transportation, and food. If satisfaction improves, it will spread by word-of-mouth.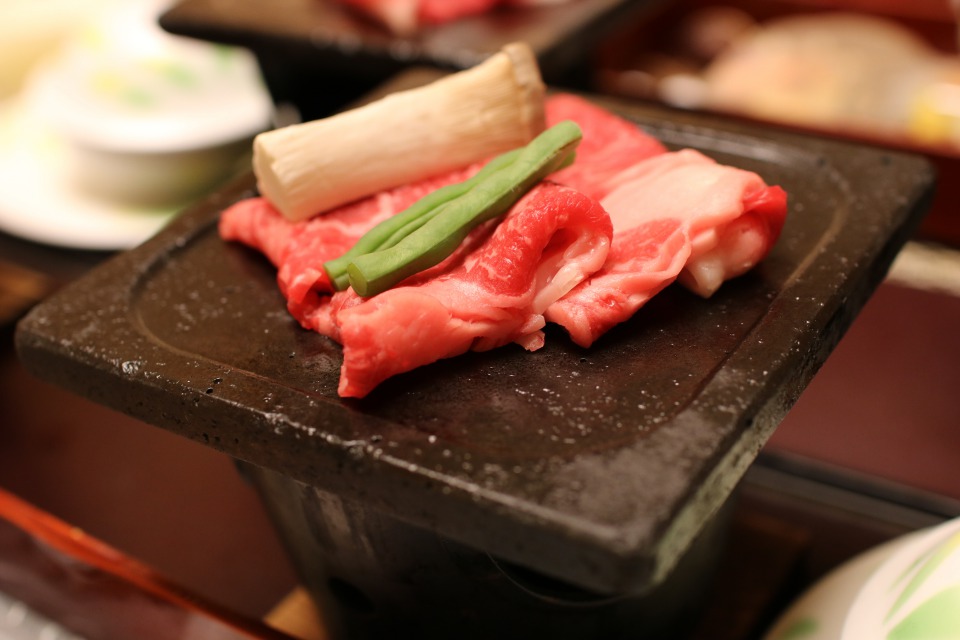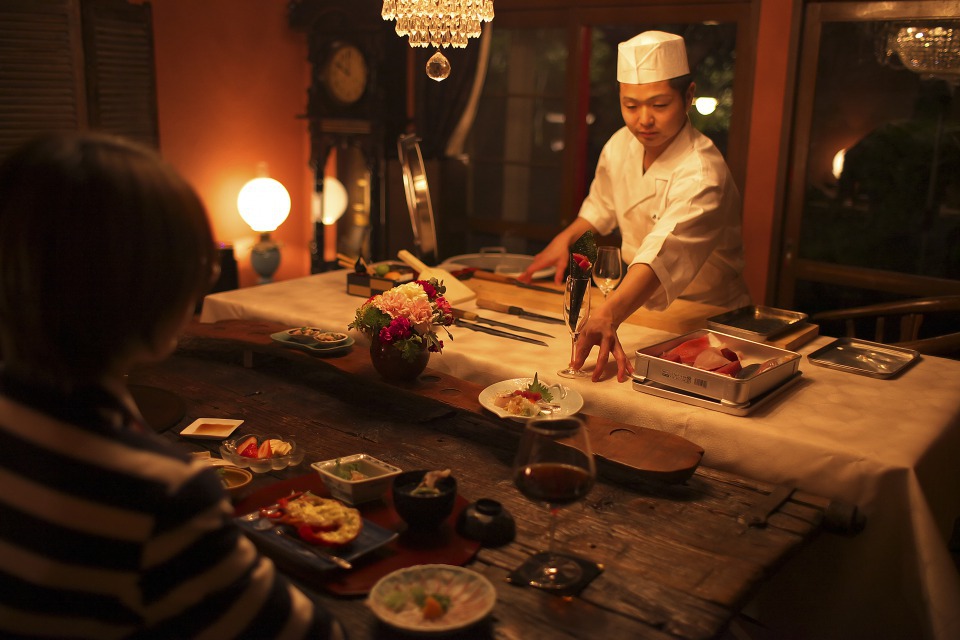 Language, transportation, and food are the main areas of concern for foreign travelers in Japan.
Although English is understood in certain hotels and facilities, many people are concerned about how well they will be able to communicate in languages other than Japanese when they go out into the countryside.
In addition, rural areas have a high degree of difficulty after exiting the turnstiles due to the lack of hired cars and the difficulty of arranging cabs that can be rented by the hour.
As for food, recently there has been a high demand for food support.
Allergies, religious issues, what vegetarians can't eat, whether they are vegetarian or vegan, and how far they can go with a gluten-free diet.
Food is important for your health during travel, so we want you to feel safe and comfortable.
And if they like the experience they had in Japan during their stay, they will post their satisfaction by word of mouth or on social networking sites.
Word of mouth is now one of the major influences.
I would be happy if people who see this would be inspired to visit Japan.
And the duration of stay in Japan by the wealthy is about one week and two weeks for about 25% each, which together account for half of the total.
On the other hand, the middle class has the highest percentage of visitors staying for about one week, while the affluent group tends to stay longer.
The average cost of out-of-country travel for the wealthy is $6930.9, about 1.7 times that of the middle class.
Wealthy people tend to stay longer, which is probably one of the reasons why they spend more on travel.
When compared by spend, all spend categories are almost 1.5 to 1.8 times that of the middle group, indicating that they are spending more on all elements of their trips rather than spending more on a specific spend.
After all, the wealthy spend a lot on travel.
What should we promote to make Japan a more preferred travel destination for them?
We then followed up with what they are looking for in a trip to Japan.
What are the hobbies of the wealthy?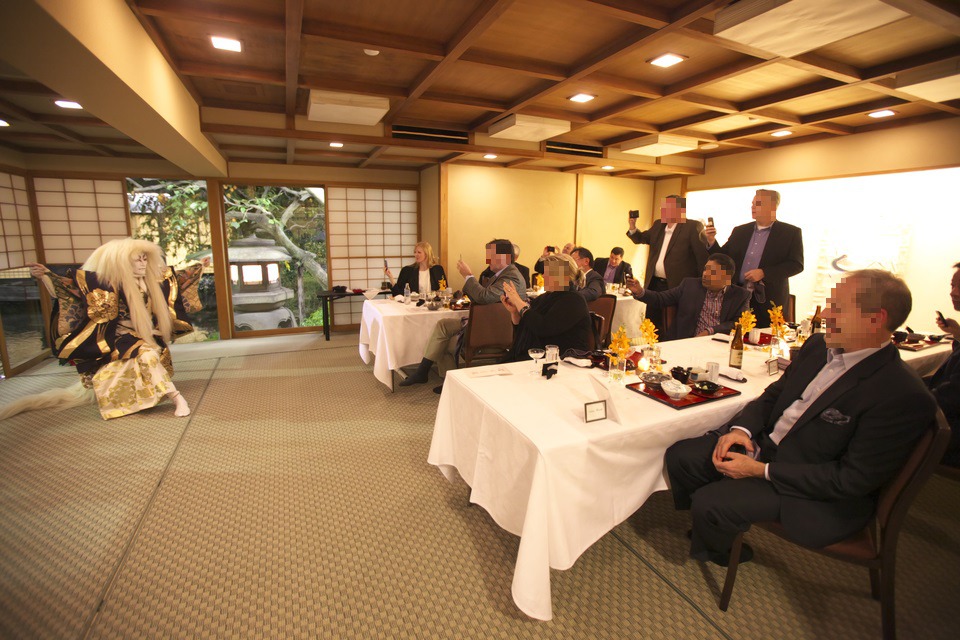 In Japan, people with a total net worth of 100 million yen or more are called high net worth individuals, and there are even more millionaires in Japan and abroad.
It is said that 60% of the wealthy say that their "hobby is work.
Other top five activities include philanthropy, including donations, sports, finance, and education.
Although "hobbies" may give the impression of being a disparate field for each person, the fact is that many of them generate both direct and indirect benefits.
It is natural that work brings in money, but sports, finance, and education also generate profits.
It is also well known that philanthropy is one of the most important ways for the rich to protect their assets.
If we look at the hobbies that such a truly rich person has, there is an added value to them that goes beyond mere hobbies.
So what do wealthy foreign visitors to Japan want from their hobbies and from their stay in Japan?
Foreign visitors to Japan are seeking "things" rather than "goods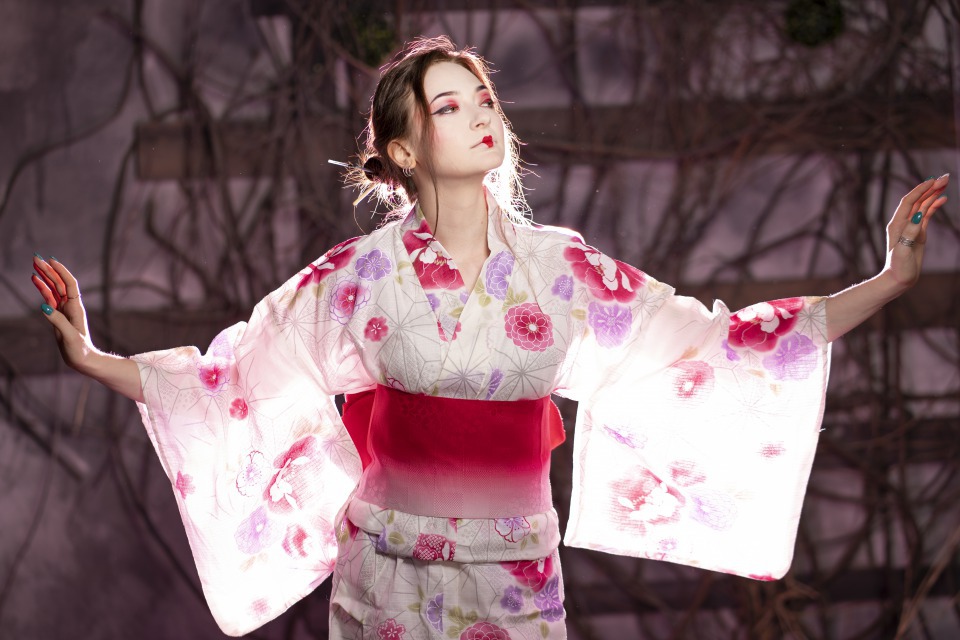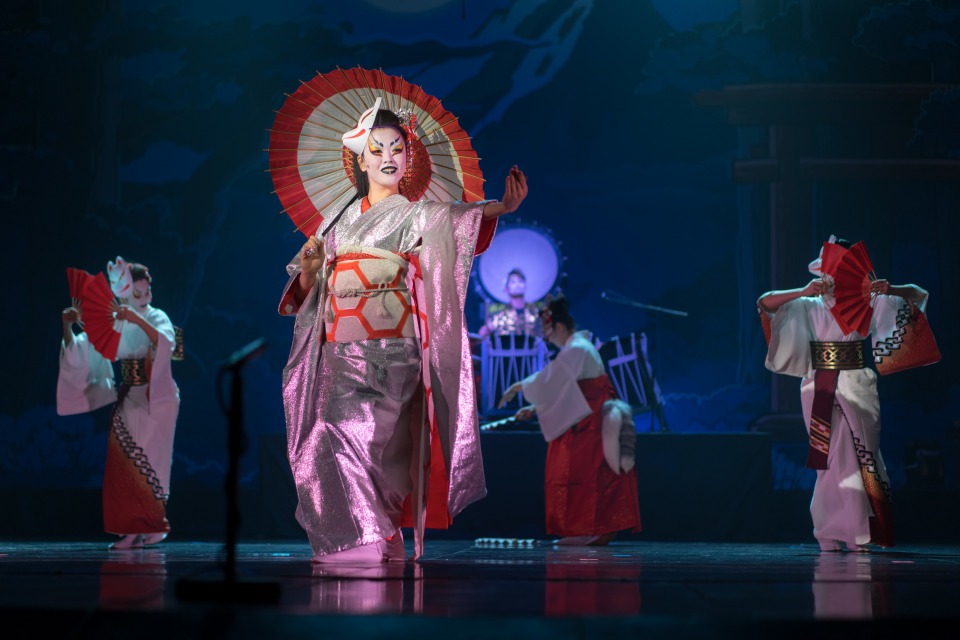 The Japanese government has an inbound policy that aims to generate 8 trillion yen in sales from overseas tourists by 2020.
The Japan Tourism Agency has set forth the issue of "the need to promote consumption through experience-based tourism in light of the shift in travel demand from 'goods' consumption to 'things' consumption by foreign visitors to Japan," and has been holding discussions at the "Study Council on Revitalization of Tourism Resources toward Realization of 'Fun Country Japan.
This review meeting also identified targeting affluent consumers as an enhancement measure to achieve high sales goals.
Many of the global leaders are wealthy people, and we need to create quality, high unit price tourism products that meet their needs and establish the Japanese brand.
Those who had visited Japan showed higher scores for "kotoconsumption" items such as "freeing oneself," "experiencing recreation unique to the area," "participating in events unique to the area," "enjoying nightlife at bars and clubs," and "creating one's own original experiential travel plans.
In order to make people want to go back, it seems that measures and appeals that focus on "koto consumption," which is full of the originality of the area, are effective.
Seventy-two percent of the wealthy seem to make a plan of action before departure and follow it through.
It is important to know how to approach the planning stage of the trip.
I hope you can suggest some great experiential travel plans that the general public would not experience.
On the other hand, since about 30% of the respondents decide on their actions after gathering information on the Internet the day before, we would like to focus on efforts to make contacts through information gathering on the Internet and guide them to take action the next day.
I want to taste the extraordinary.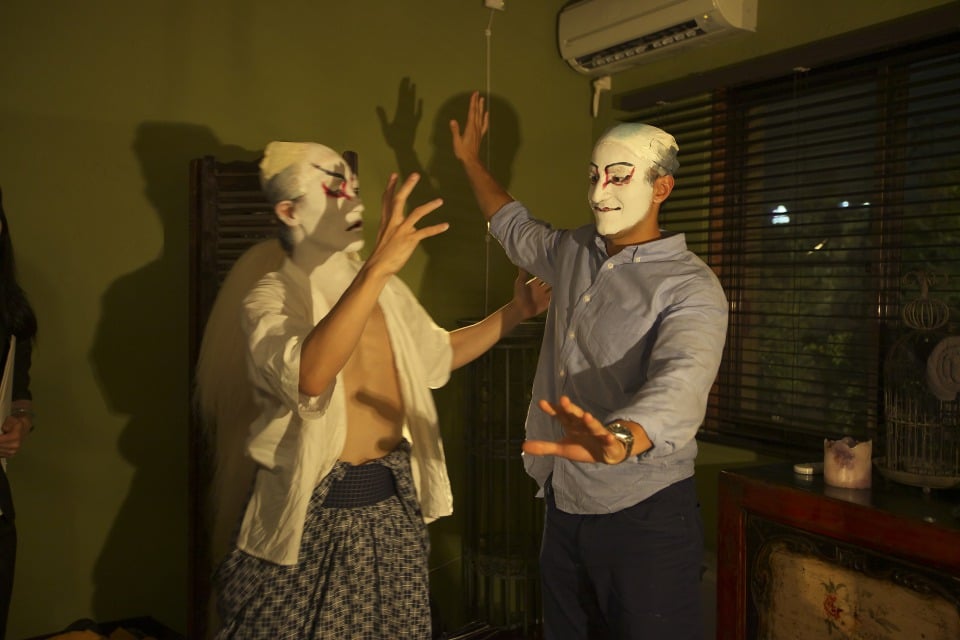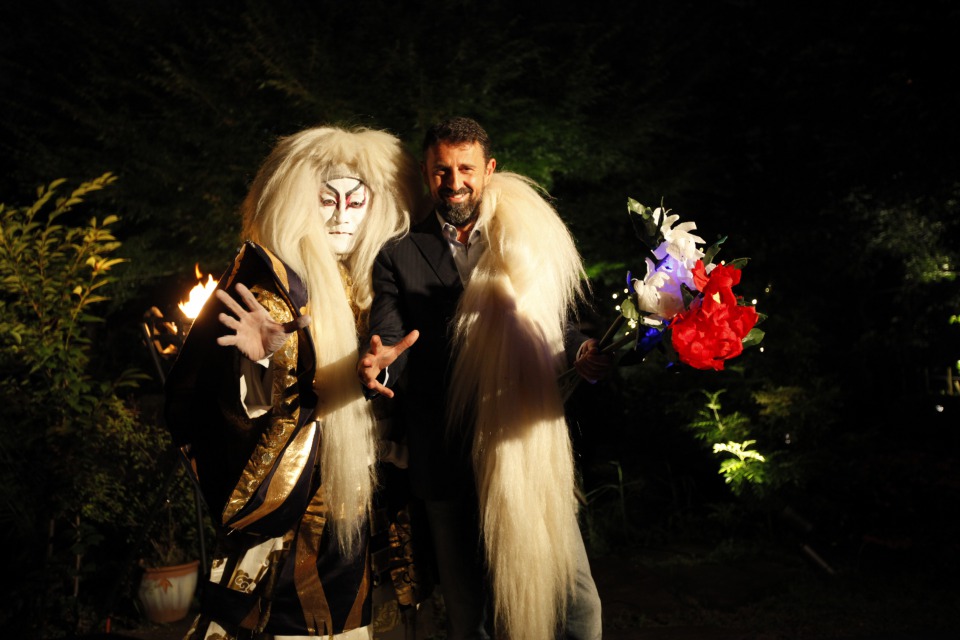 When traveling, everyone wants to escape from everyday life and experience something out of the ordinary.
The wealthy, in particular, expect special experiences that other ordinary people cannot have.
That, too, is affecting the shift from goods to things consumption.
If you are interested in VIP values, please also refer to the following articles
vip concierge] The values of the wealthy and the events that please them.
How to target the wealthy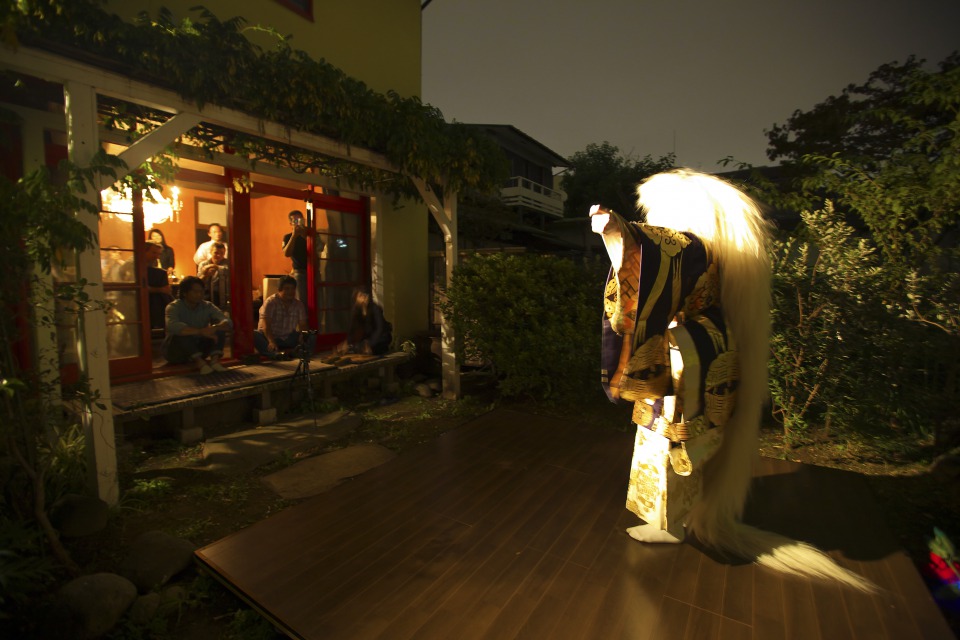 Thus, the inbound business seems to be shifting its target from a consumption trend of simply purchasing high unit price goods to a consumption trend that combines multiple experiences and travel.
It is important to consider a combination of goods consumption (i.e., shopping expenses) and services consumption (entertainment services expenses), though,
So how can those who actually want to do business targeting wealthy visitors to Japan do so successfully?
Content is important.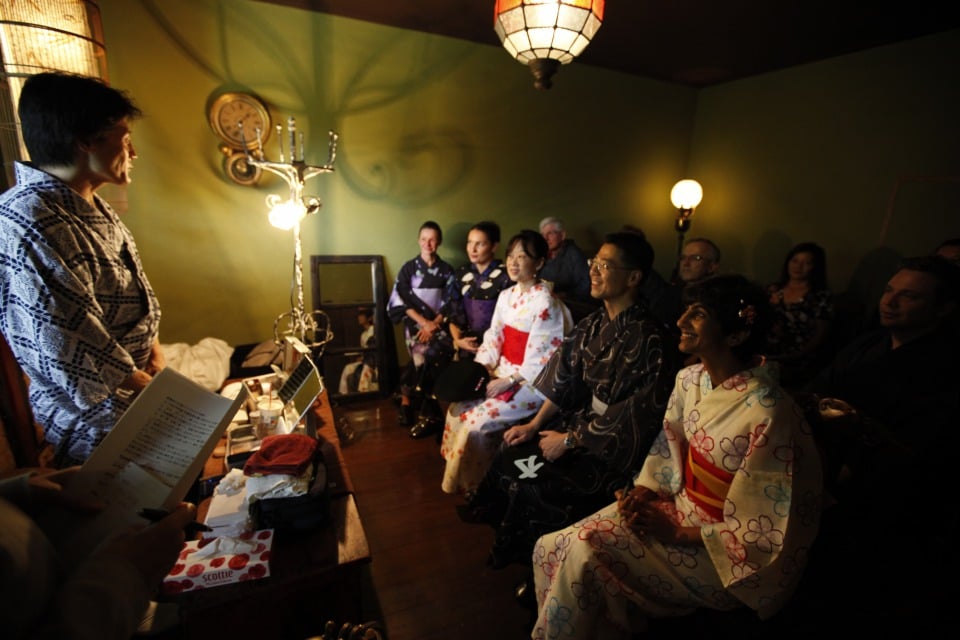 In content for affluent travel, it is important that the product has a higher level of value, is offered with an added service, and is differentiated.
Three axes are important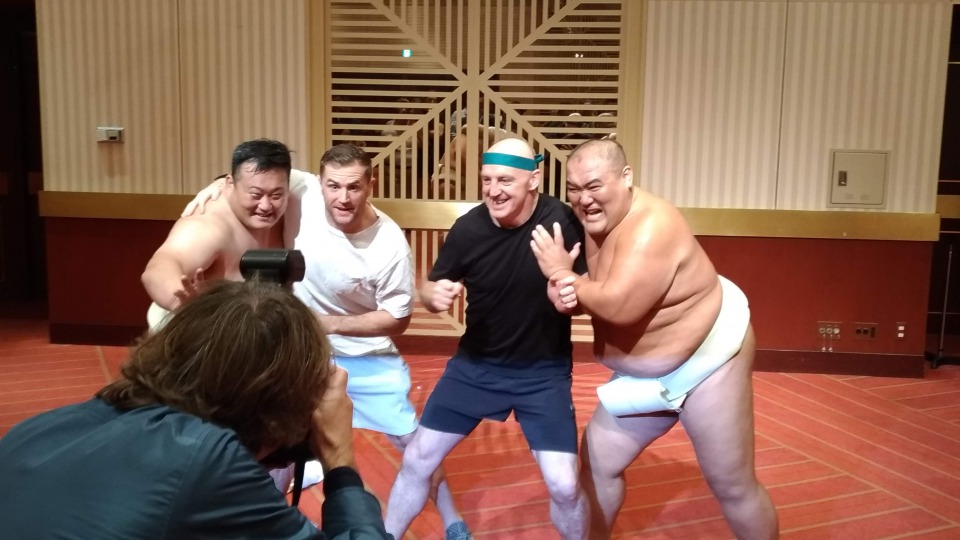 The first axis is our core values.
Core values are the company's core values (i.e., "core values"), and by defining them, the company ensures that action indicators and decision-making are based on them on a daily basis.
Of course, if the content itself is not valuable, it will not be attractive.
For example, is there a value that is unique to Japan, such as an experience that can only be had in Japan, or is there a value that cannot be found in other regions, such as food that can only be eaten in this region?
While these core values are enough to attract foreign visitors to inbound content, it is said that it is important to provide a second axis of value to attract affluent travelers.
For example, rather than simply listening to explanations for the general public from a guide or interpreter, affluent travelers are looking for special accommodations, such as direct instruction from a professional with 30 years of experience in the field or even a living national treasure.
A flexible system is also very important.
For example, they want to charter a car at night, or see sights that are normally off-limits, etc. Wealthy travelers have extremely high standards.
How to respond to the needs of these affluent travelers is also an important point.
The third axis is merchantability.
For example, rarity and high price are also very important.
Wealthy travelers are not afraid to pay what they are worth.
It is also important to take the viewpoint of pricing that is appropriate to the value of the content.
In addition, it is also important that a certain value is guaranteed as a world-class rating, such as World Heritage Site or Living National Treasure.
Reviewing existing content from these three axes is an effective way to refine content for affluent travelers.
Three examples of events for wealthy foreigners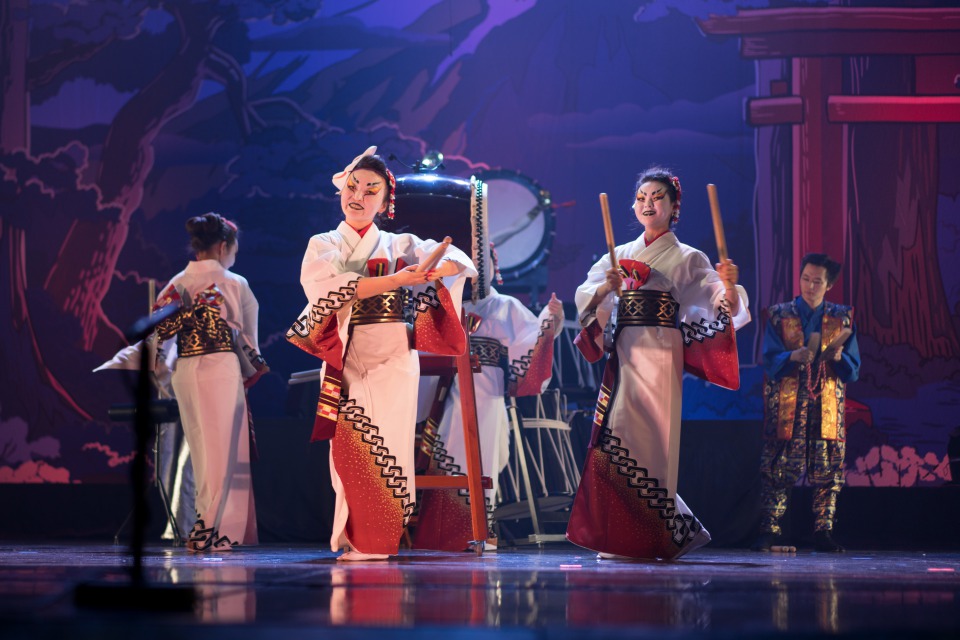 If you are interested in learning more about traditional Japanese performing arts and cultural experiences, please refer to this article.
Reference article: Types of Traditional Performing Arts and 9 Experiences in Tokyo
In Japan, the spirit of hospitality overflows into our society.
Japanese hospitality services for visitors to Japan are well-received overseas as well, as a way of saying thank you for taking the trouble to come all the way from abroad to Japan.
It is also popular among foreign business owners who want to apply the Japanese service spirit to their own business.
And in recent years, there have been an increasing number of fun events around Japan targeting foreign visitors to Japan.
Here are some of the actual events for the wealthy.
Sake brewery tour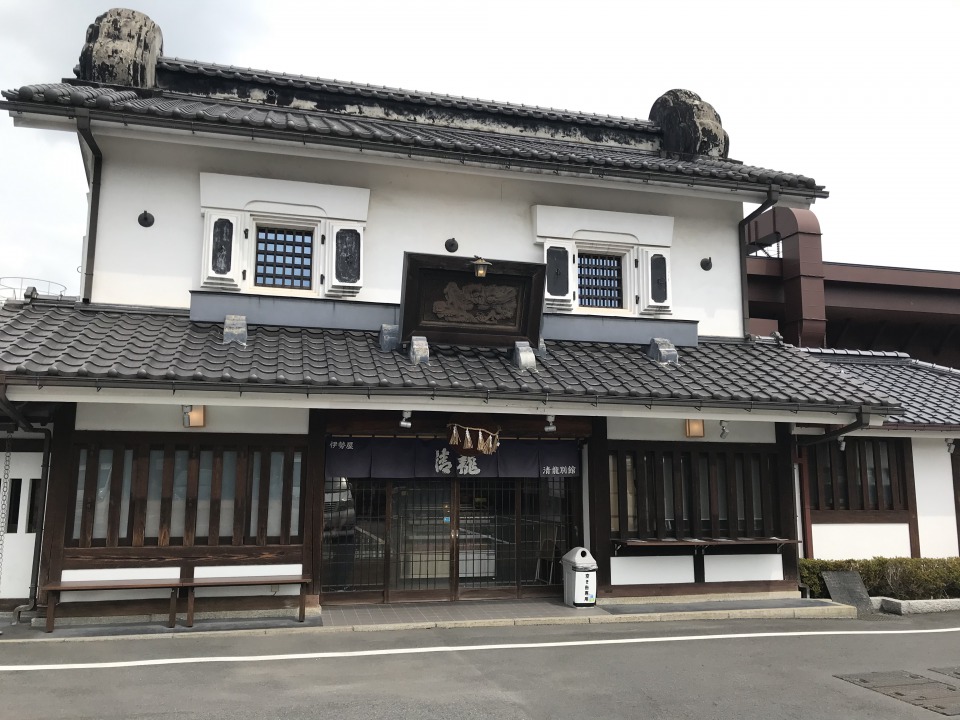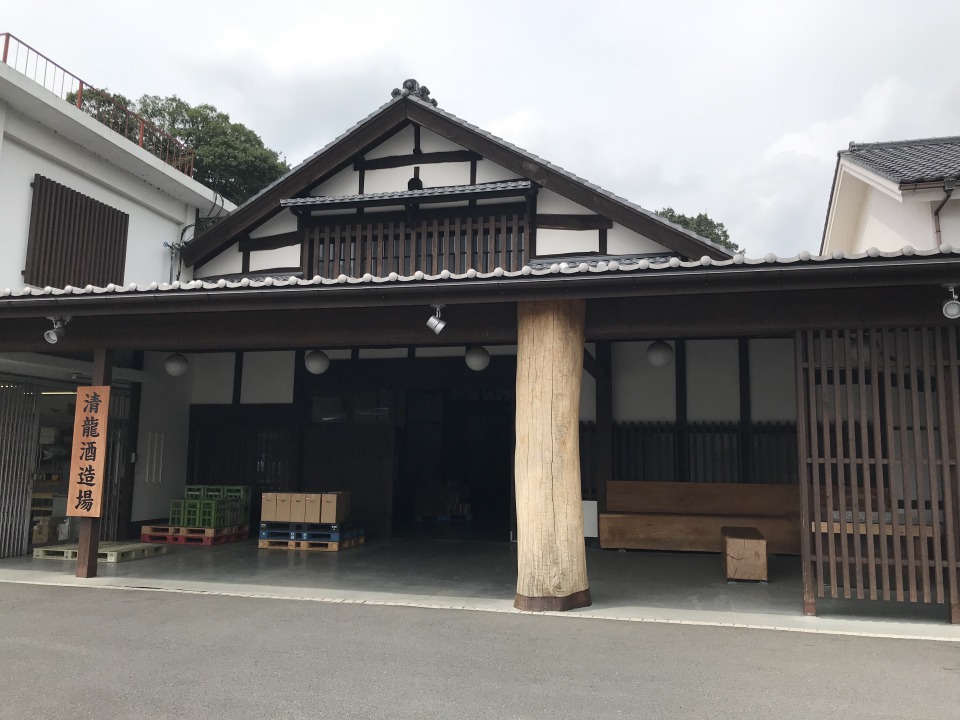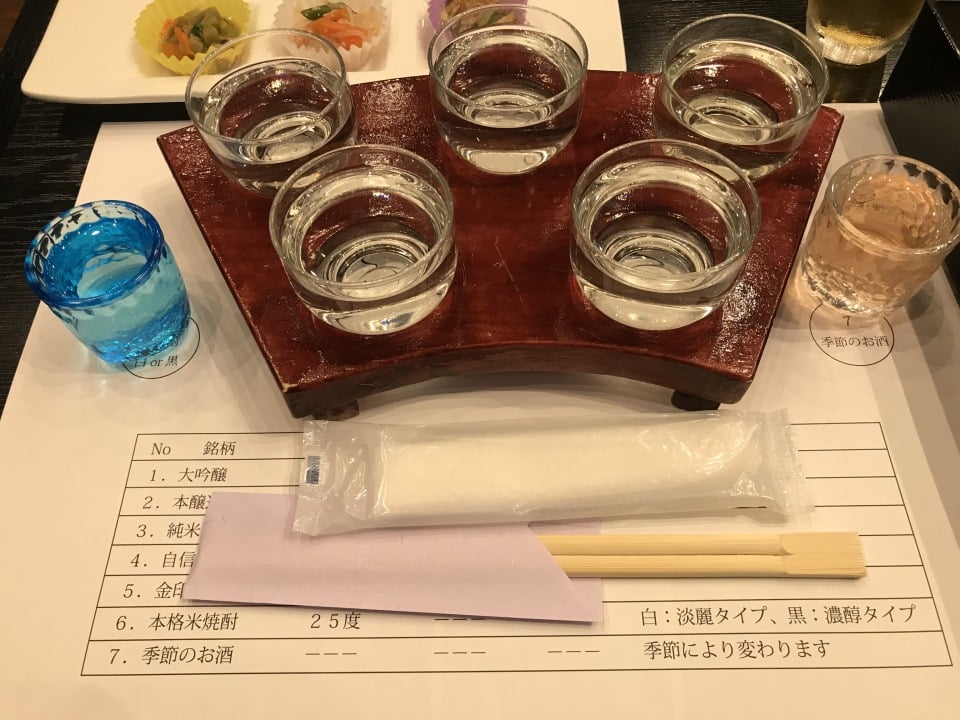 Visiting a sake brewery is another unique Japanese experience.
Japan's world-class sake is one of the most attractive tourism resources for foreign visitors to Japan.
Recently, some places have added more value to sake brewery tours to attract foreign visitors to Japan.
At one sake brewery, visitors can compare sake made from Niigata rice for 500 yen for a single coin.
The restaurant is crowded with visitors to Japan every day, as they can actually compare drinks after observing the production process.
Sake professionals will explain the process of making sake, and you can enjoy dishes that go well with sake imported from Niigata's historic sake brewery.
Guests who love to drink will surely be delighted.
zazen (seated Zen meditation, usu. in a cross-legged position)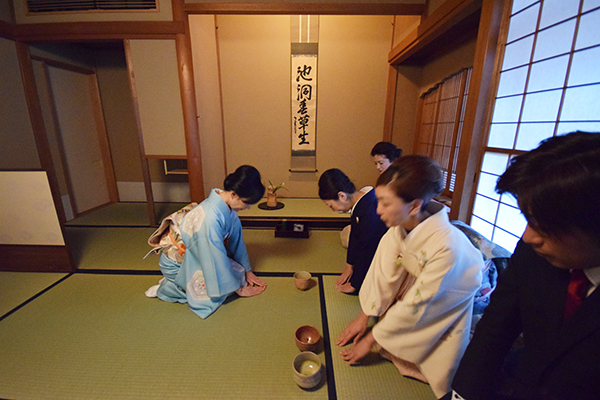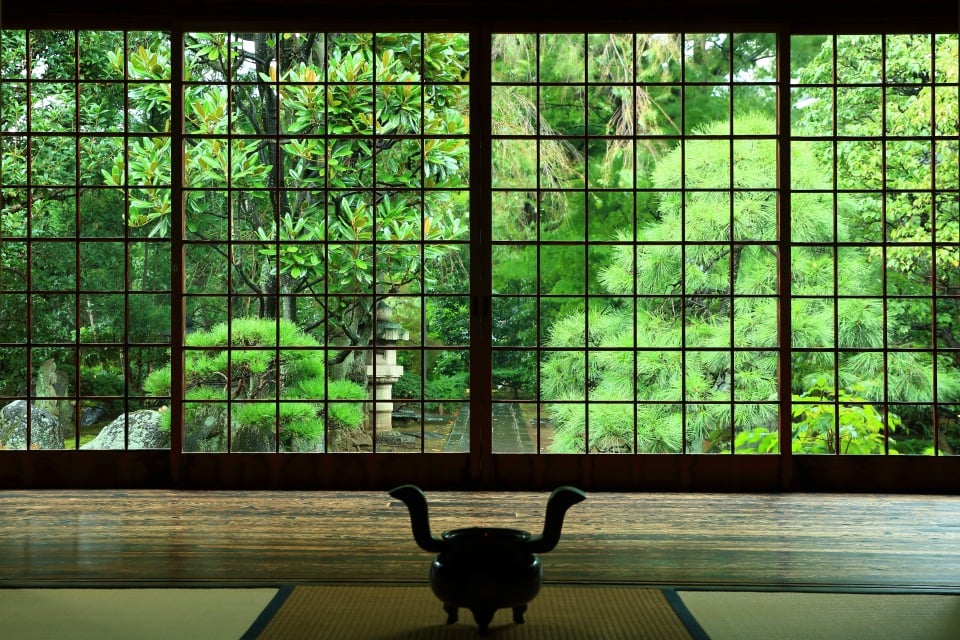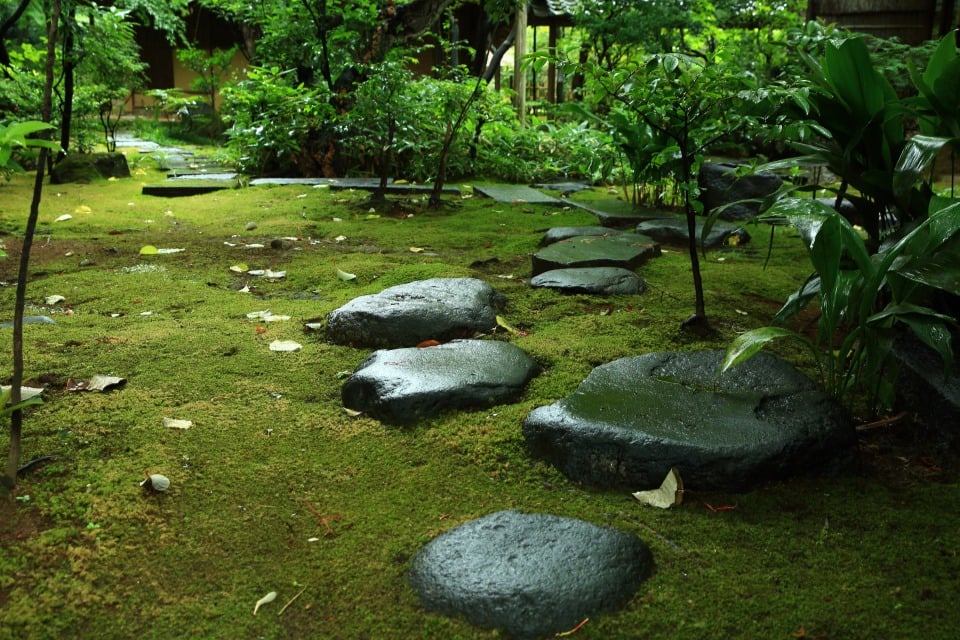 Zazen is done quietly in a temple.
It is said that many VI Ps are in the habit of meditating, and Japanese zazen is also attracting worldwide attention as "zen.
The fusion of a little tension and relaxation is unique to Japanese zen.
If you are new to zazen and have no previous experience, look for a temple that welcomes beginners.
In particular, it is recommended to choose a temple that offers training for beginners.
Even first-time foreigners who do not know their way around will feel at ease at a temple that teaches how to sit in zazen, its manners, and breathing techniques from the very beginning.
Hours vary from temple to temple.
Some of the programs can be attended in as little as an hour, while others take half a day or a full day, making them easy to schedule even for VIP clients with limited schedules.
Temples that allow zazen in chairs are also safe for those with weak legs and foreigners who are not accustomed to sitting directly on the floor.
Some temples will lend you a chair if you ask.
Even without zazen, the effect of calming the mind and looking at oneself is the same.
traditional Japanese dance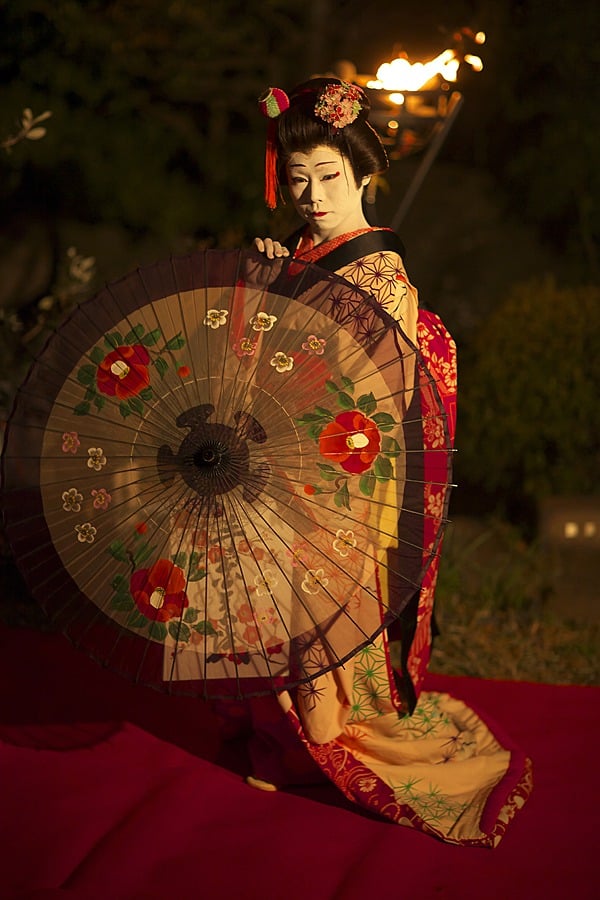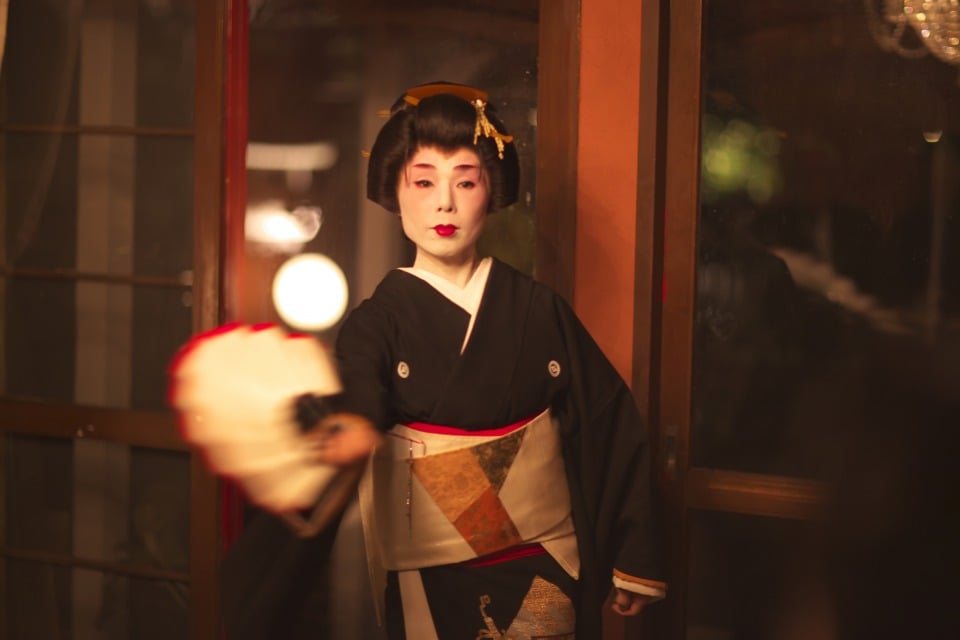 There are three ways to enjoy Japanese dance.
See, know, and do.
See and enjoy."
The aspect of "seeing" and "enjoying" as an art form with various schools, choreographies, and first-rate performers.
Know and Enjoy."
There is an aspect of "knowing" and enjoying it as a culture with a history or as a story with a story behind it.
Have fun doing it."
The aspect of "doing" and enjoying as participatory entertainment such as Bon Odori and Awa Odori.
I believe that Japanese dance, which can be enjoyed in numerous ways, is ideal for hospitality.
After enjoying Japanese dance, it is nice to try on a kimono.
There is a wide variety of kimono dressing for both men and women.
For foreigners, who tend to value individuality, the way the obi is tied, the obi sash, and the hairstyle can also be used to express individuality.
There are also many casual kimonos such as yukata and kimono, so you can enjoy yourself without feeling formal.
Although there are usually detailed rules for undergarments and other items, recently there has been a movement to break these rules and increase opportunities for people to experience the culture by dressing in kimono.
Therefore, it can be said that we have entered an age in which there is no need to wear kimonos as rigidly as in the past.
The best hospitality that can be offered in Japan: 5 examples of dignitaries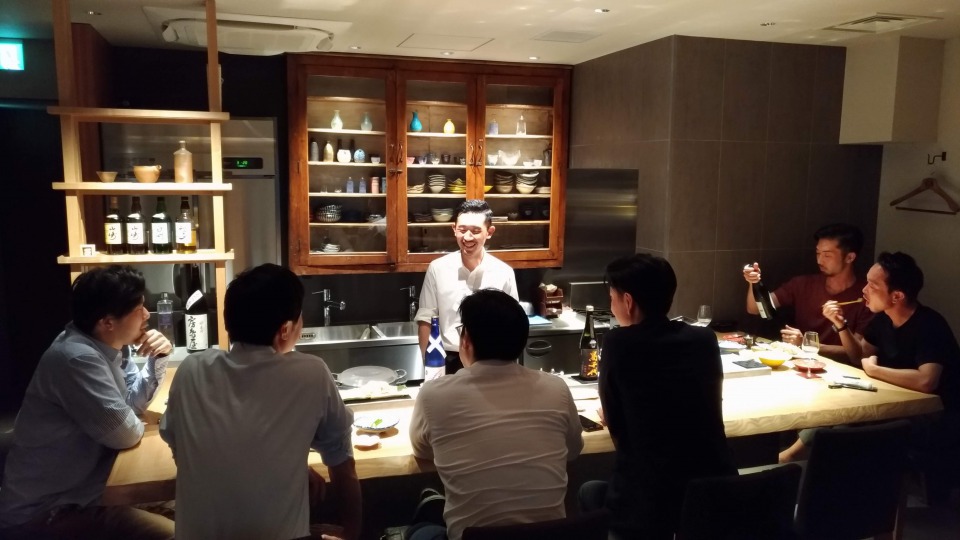 We know that you are eager to entertain your loved ones and want to make it luxurious, special, and the best it can be.
But that does not mean that excessive hospitality is counterproductive.
True hospitality that leaves a lasting impression on the heart of the other person is not something to be pretentious about.
Whatever the hospitality, it is important to make a memorable impression on the recipient.
We need to respond to each person and each situation as it arises.
Let us now move on to the best hospitality Japan has ever done for Super VVIPs.
Hospitality for Past U.S. Presidents
President Ford was the first sitting U.S. president to officially visit Japan.
In 1974, he visited Japan as a guest of honor and met with Emperor Showa.
He also met with Prime Minister Kakuei Tanaka on such topics as "Japan-U.S. security," and watched judo and sumo wrestling at the Nippon Budokan.
Since then, we have provided the best hospitality to American presidents whenever they visit Japan.
Chanchanko and conch shells
President Reagan visited Japan in 1983.
He and Prime Minister Nakasone had a relationship in which they called each other "Ron" and "Yasu" as nicknames.
Prime Minister Nakasone, dressed in a matching chanchanko, personally entertained the President by making tea and blowing a conch shell.
Jumping into the kicker
In 1992, President George H.W. Bush met with Prime Minister Miyazawa to discuss economic issues such as trade in automobiles and the opening of rice markets.
Then, at the Kyoto Imperial Palace, they stopped by to participate in the traditional kicking of the drum.
There was also a scene at the dinner party when he became ill and collapsed in the hall.
Building trust in sushi restaurants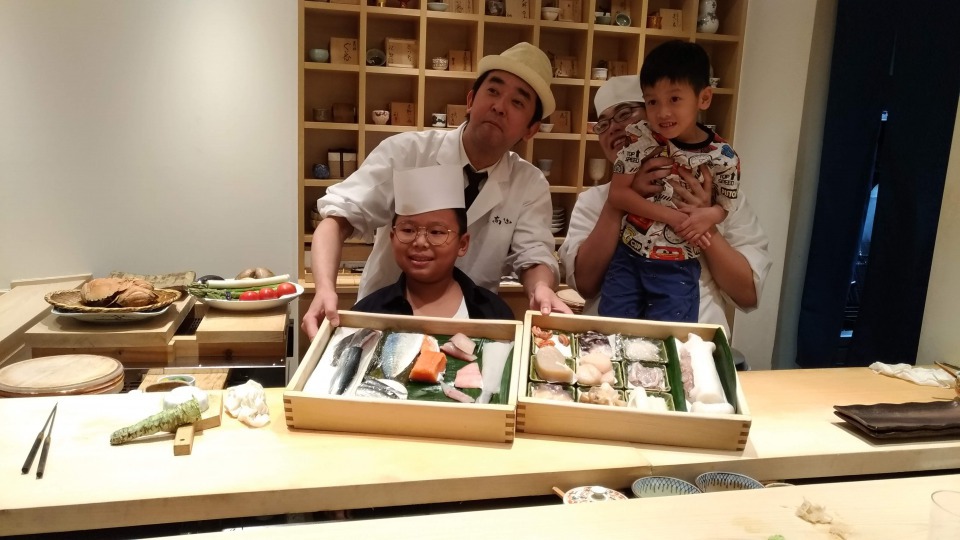 Later, in 2014, President Obama visited Japan as a guest of honor.
It had been 18 years since President Clinton.
The previous year, the U.S. State Department had issued a statement of "disappointment" in response to Prime Minister Abe's visit to Yasukuni Shrine, which had strained Japan-U.S. relations. He invited President Obama to a sushi restaurant in Ginza, Tokyo, in an effort to build a personal relationship of trust.
A "Omotenashi" menu for President Trump's visit to Japan
Next, we will detail President Trump's hospitality schedule for his stay in Japan, his first state visit to Japan since his appointment as a guest of honor in 2021.
President Trump and his wife Melania visited Japan to meet with Emperor Imajo from May 25-28, 2019.
They were delighted to receive the best "hospitality," from food to entertainment and even security.
May 26, 2019 was a busy day for "sports diplomacy."
Mr. Trump went golfing with Prime Minister Abe, and Mrs. Melania went to see digital art with Mrs. Akie.
This is the fifth time that Trump, who is widely known as a golf enthusiast, and Prime Minister Abe have played golf together.
Professional golfer Isao Aoki also participated in this year's event and seemed to enjoy playing.
Incidentally, President Trump's breakfast that day consisted of bread and bacon and eggs, and for lunch, a 100% U.S. beef cheeseburger was prepared for President Trump, who loves hamburgers.
After that, he moved to Ryogoku Kokugikan, Tokyo, to watch the summer tournament of sumo in its final round.
The schedule for this spectacle, a mountain of security for the event, had been a topic of discussion even before President Trump's arrival in Japan.
A full security system was put in place, including the use of metal detectors, a "no-show" for vending machines, and increased security for seats near the ring.
As a result, a total of 25,000 police were deployed against the maximum capacity of the Ryogoku Kokugikan of approximately 11,000 people.
For dinner, the Japanese and U.S. prime ministers and their wives shared dinner at "Inakaya", a seafood restaurant in Roppongi.
President Trump reached out and received a "jagabata" (potato butter).
They used specially prepared Idaho potatoes.
The restaurant specializes in seasonal vegetables and fish, but President Trump had a salad, skewers of young chicken, and Wagyu beef steak.
Three examples of inbound event hospitality lunches
Now, let's take a look at some of the best hospitality examples by time, based on what we've heard so far.
Tsugaru Shamisen, Samurai, Kabuki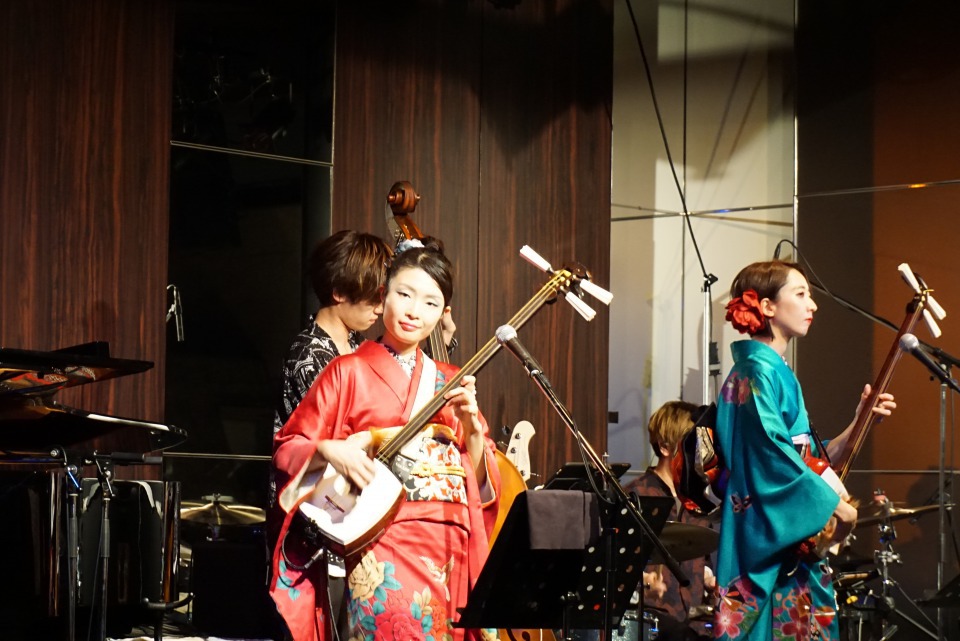 Before dinner: Tsugaru shamisen performance
Start of meal:
During the meal: Explanation of Noh-based performance
Watching the performance
After dinner: Kabuki viewing
Photography
Karate, Japanese dance, tea ceremony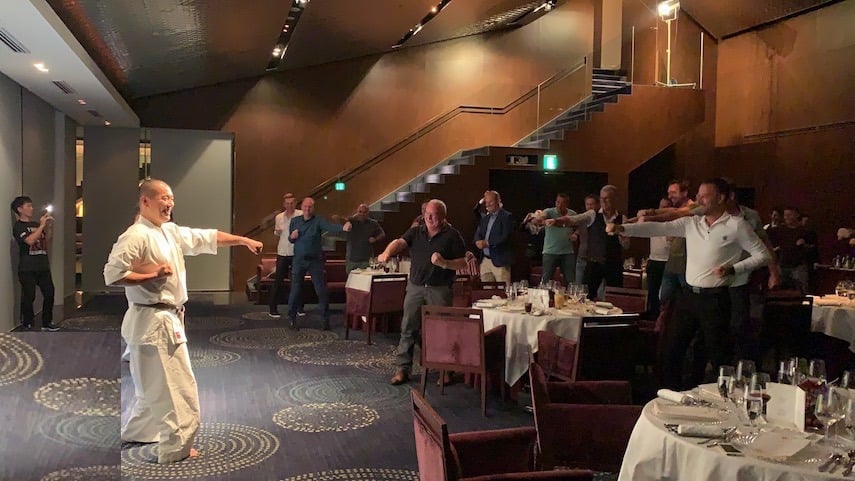 Before meals: Karate Appreciation
Photography
Start of meal:
Dining: Japanese dance performance
After lunch: Tea ceremony (tea ceremony and hands-on experience)
photography
Japanese drums, Samurai, Calligraphy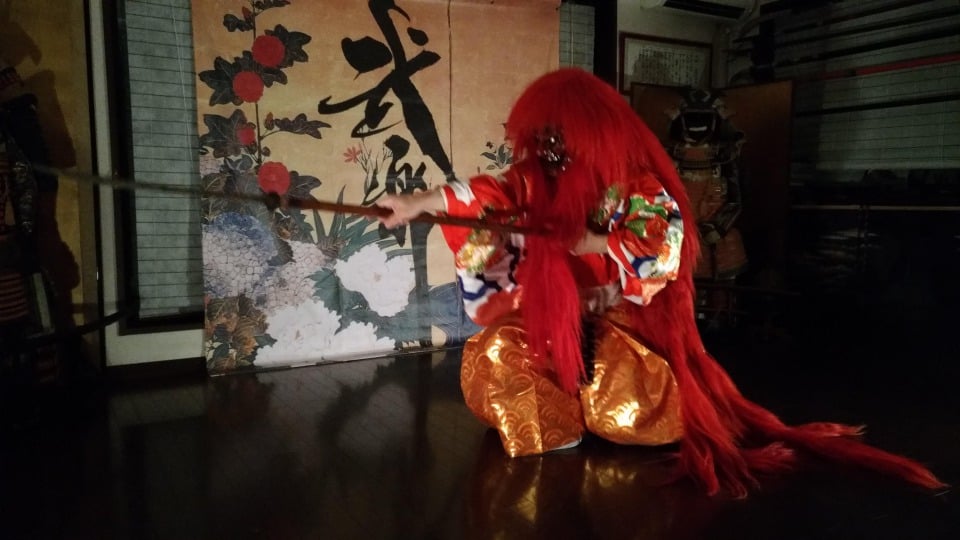 Before Meal: Japanese drumming
Start of meal:
During the meal: Explanation of samurai costumes
Watch a Samurai Play
After lunch: Calligraphy performance
Delivery of souvenirs
summary
How was it? Please refer to the previous examples when you have wealthy guests from overseas.
I would be happy if we can make our customers fall in love with Japan even more through this special experience that only the wealthy can enjoy.
The Japanese market is changing due to the declining birthrate and the decline of rural areas.
In this context, the ever-increasing market of high net worth individuals from abroad is an attractive market with rich future potential.
It is not surprising that events for the wealthy will intensify.
Acceptance of such services will depend on whether or not they can build solid, trusting relationships with affluent clients.
We want our VIP guests from abroad to have an unforgettable and memorable special experience in Japan.
By putting yourself in the other person's shoes and adding a twist, customers will feel more deeply entertained.
When setting up a traditional Japanese event, it is also necessary to provide proper explanations to keep people from getting bored.
In any event, it is important to think from the customer's perspective and act accordingly.
We would like to create a win-win business situation for both parties.
Motenas Japan offers not only traditional Japanese performing arts, traditional culture, and martial arts events, but also a mix of them.
Reference video: https://youtu.be/b3LHaQxh1wk