Traditional Japanese Arts and Nine Opportunities to Experience in Tokyo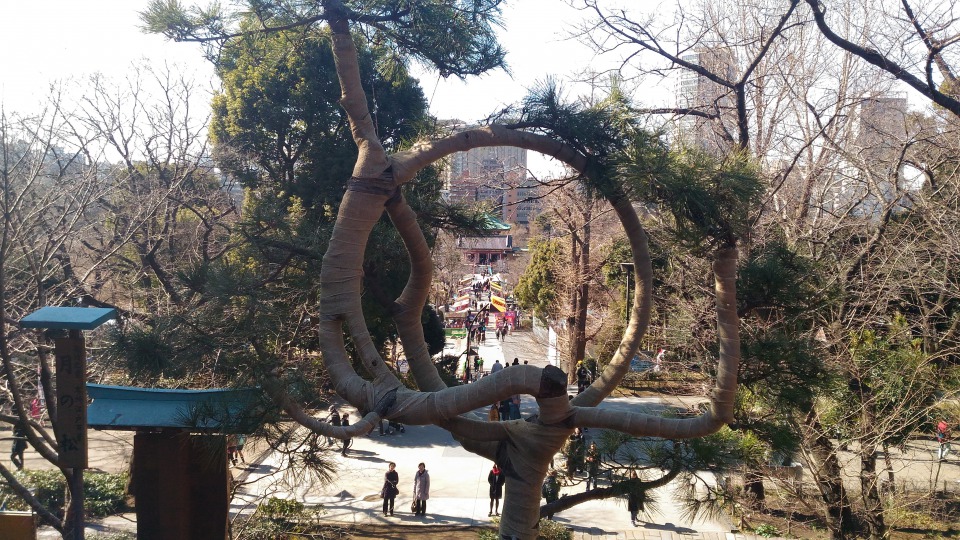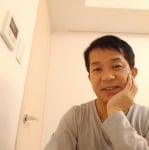 When we entertain overseas guests, we want them to understand Japanese culture in all its variety and glory, and there is no better way to do this than through experiencing and where possible participating in LIVE performances or experiences.
In particular if you have run out of ideas on how to keep your guests entertained, then let them experience the atmosphere and history of Japan through traditional arts.
Traditional arts and experiences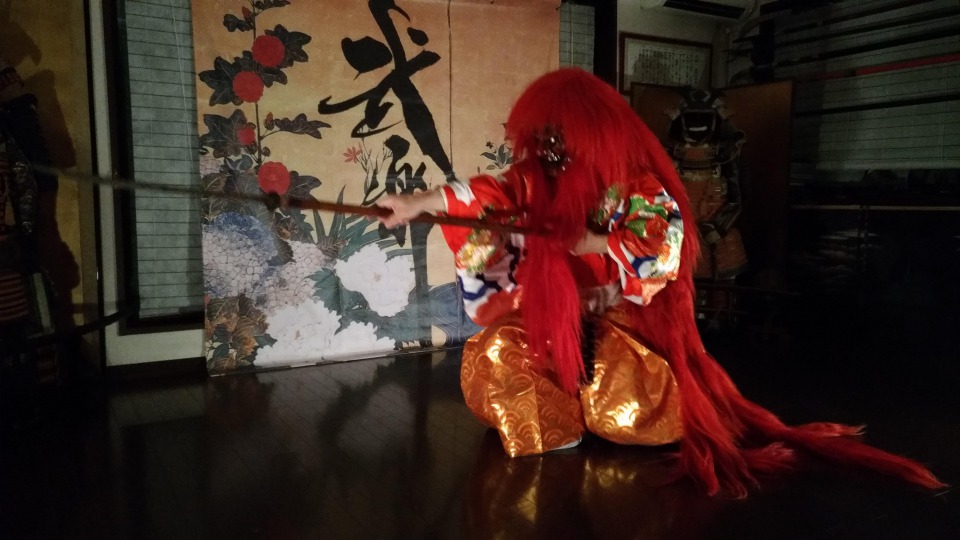 Experiencing traditional performing arts is a great way to fast-track learning about Japan, its people, and its culture, as well as its history and traditions.
Breakdown of traditional performing arts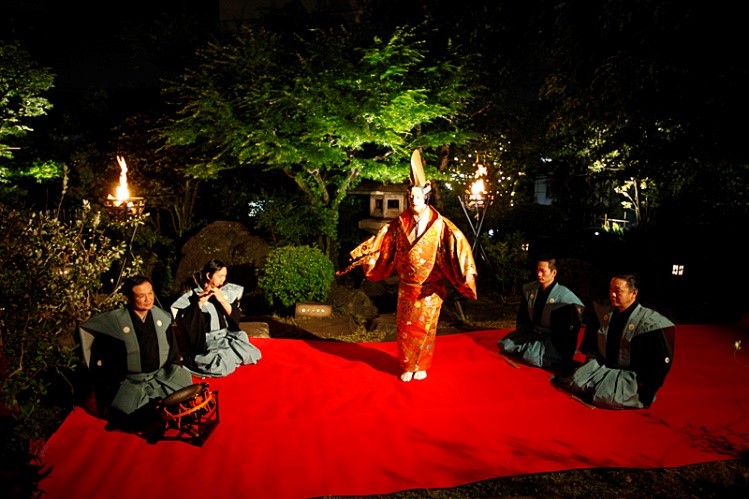 There are so many types of traditional Japanese performing arts that it would be impossible to list them all.
Here are just a few examples:
書道 / Shodou – Calligraphy
茶道 / Sadou – Tea ceremony
花道 / Hanamichi – Flower arranging
能 / Nou – Noh (Theatre)
歌舞伎 / Kabuki – Kabuki (Theatre)
相撲 / Sumo – Sumo (Wrestling)
And here are just a few associated Japanese words which have been popularized in the English language:
侍 – Samurai
忍者 – Ninja
畳 – Tatami (Mat)
抹茶 – Matcha (Green tea)
What does it mean to experience the traditional arts?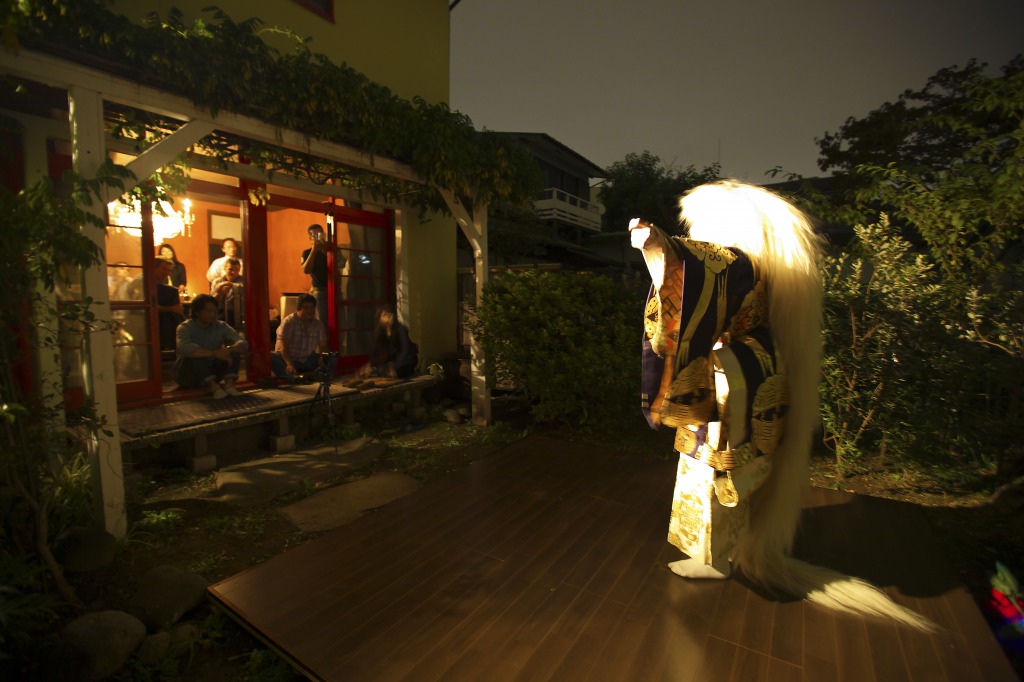 Traditional Japanese culture is a source of fascination for non-Japanese.
These days it's common to see channels on Youtube, SNS and other Internet media introduce traditional Japanese performing arts (as well as other Japanese content) and this has encouraged many to find out more and ultimately to want to visit the country to experience them first hand.
From my personal experience, living overseas for many years, I met and made friends with people from all over the world. They often showed me YouTube videos and said things like "Japan looks amazing.
I'd really like to visit one day and see a LIVE Kabuki performance", or "I did Judo at school for a couple of years. I'd love to try it in Japan".
I'd often think, "People from outside Japan are more fascinated by Japanese traditional arts than the locals!".
The fact is many would love to come to Japan to experience our traditional arts first hand.
Traditional performing arts in Tokyo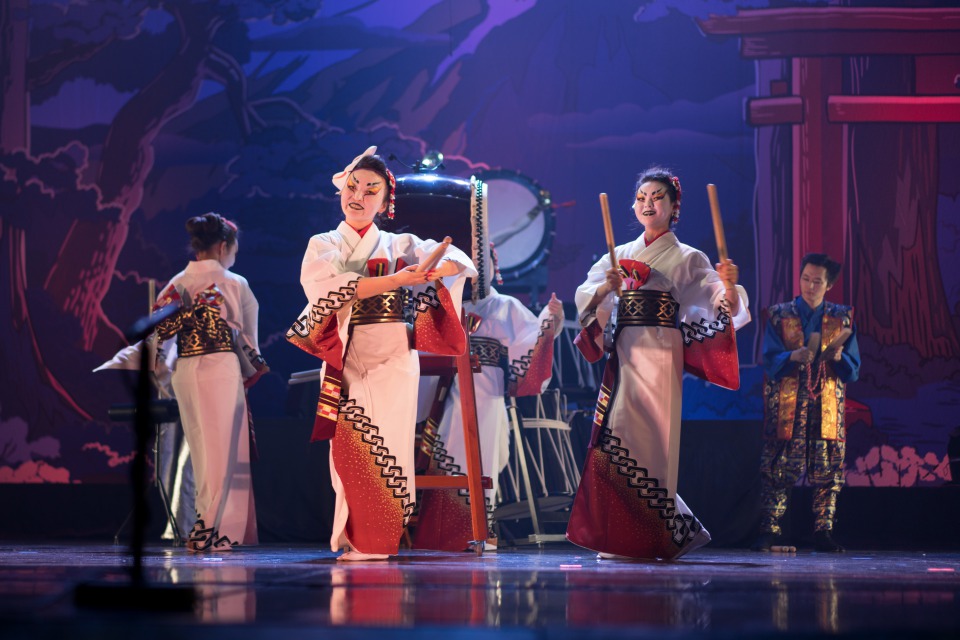 Tokyo is not only the modern capital of Japan, but the center of culture, and home to a wide range of traditional performing arts theatres and venues.  
For overseas visitors who do not speak Japanese, many theatres offer services such as on-screen subtitles and other language audio headsets, so that the guest can listen to a commentary and fully appreciate the performance, the performers and their world.
The Kabuki-za theatre, the National Theatre, the National Noh Theatre, the Meiji-za theatre and the Asakusa Engei Hall are just some of the many famous theatres in Tokyo that attract visitors from all over the country and the world.
There are four main categories of traditional Japanese performing arts; Theatre, Music, Dance and "Engei" (Performance).
This way of categorizing the types of performance has actually been around since the Meiji Era (1868-1912).
 Theatre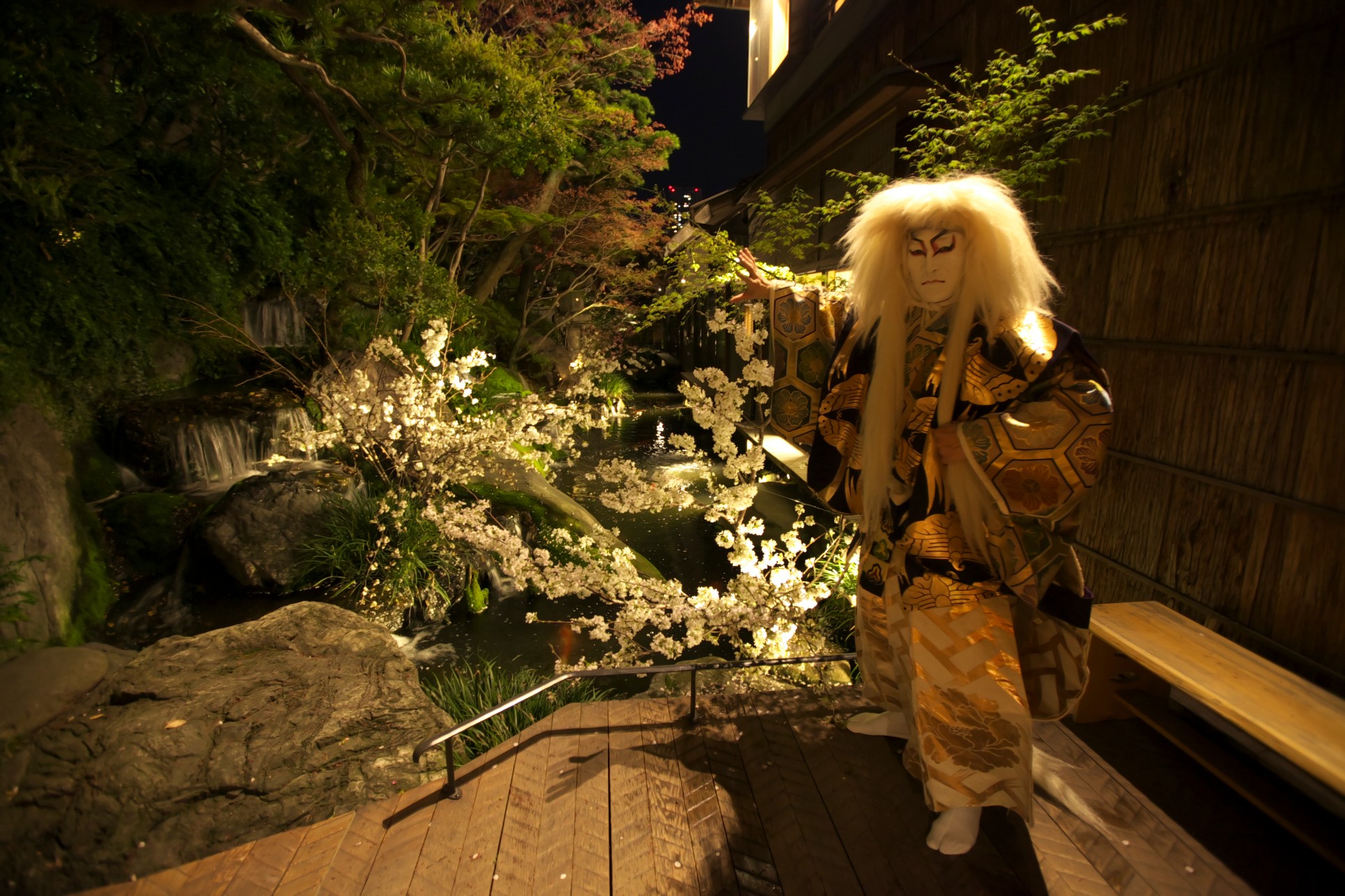 Traditional Japanese theatre includes Noh, Bunraku, Kabuki and Kumiodori, in which music and dance are also important supporting elements.
Music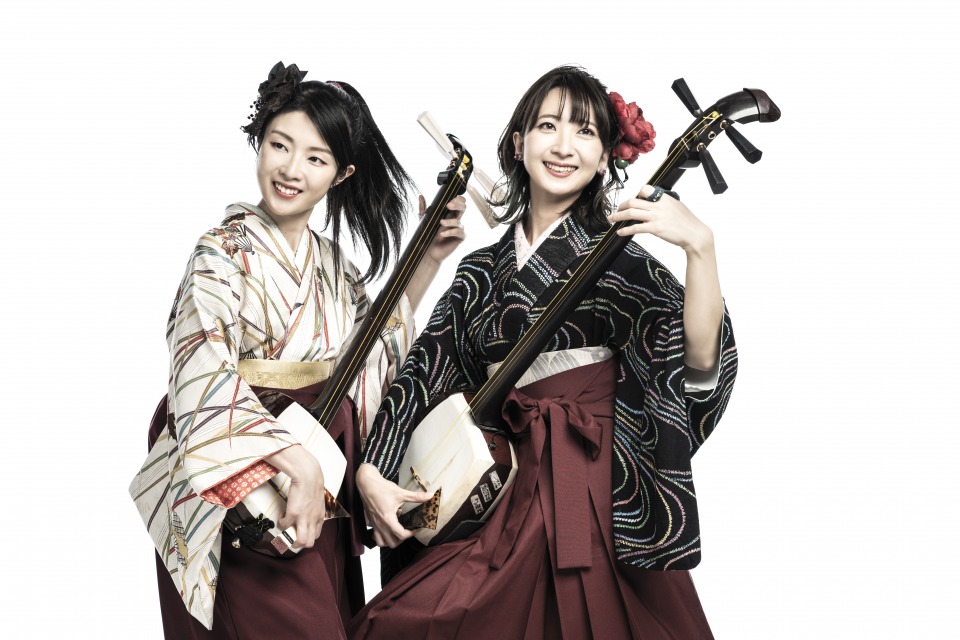 Traditional Japanese music is very diverse both in terms of instruments and genre.
From ancient times up to the present day, there has been a rich variety of music from different origins and backgrounds.
There is also a wealth of music that uses vocals, such as storytelling and singing, and especially music that uses the "Shamisen".
Dance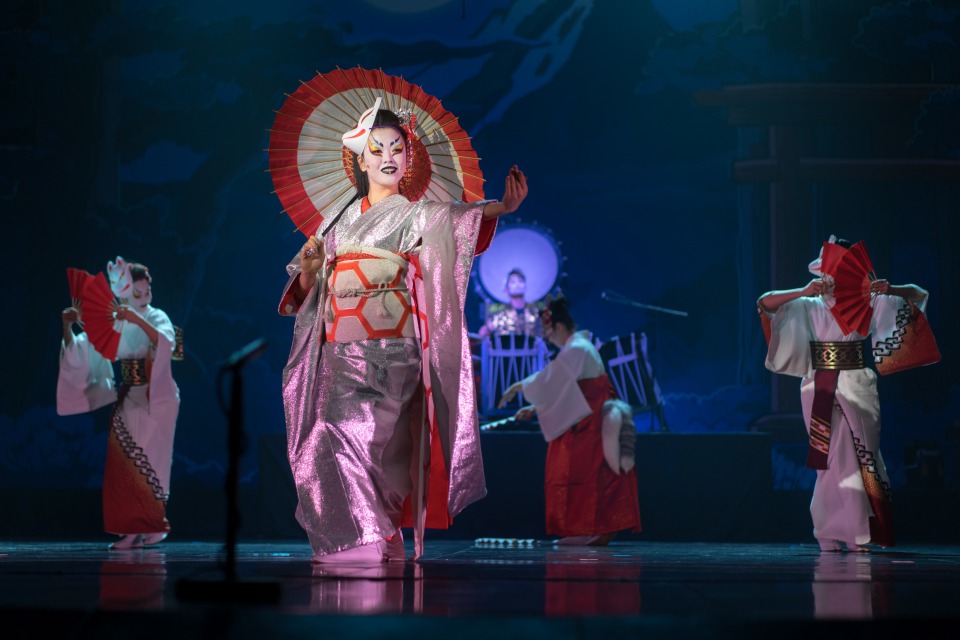 There are many forms of dance here, such as "Kagura" (Shinto music and dance) and folk dances that have been handed down from generation to generation, and also vary by region.
However, so-called "Nihon Buyo" (Japanese dance) is derived from Kabuki Buyo (dance originating from Kabuki theatre) and Kamigata Buyo (dance originating from Kamigata in Niigata prefecture)), and it has been refined and developed as a dance specifically for the stage.
Engei
Engei is a general term for a variety of popular performances that do not fit within the other categories, such as "Rakugo", "Manzai" (solo and double comedy type acts), "Rokyoku" (a kind of narrative singing accompanied by shamisen), Magic acts, and "Tai kagura" (tricks of dexterity and daring) .
Acts can generally be performed on a common stage, akin to "Vaudeville" in the West, but historically older.
The roots of Engei can be traced back to the ancient days of "Sangaku" and "Sarugaku".(1200 to 1400).
However Engei flourished in the Edo period (1603-1868) with the development of "Yose" (folk tales and lore), and even today a wide variety of popular performing arts acts are produced and widely enjoyed.
Traditional Japanese performing arts are usually staged in dedicated theatres. For example, Noh is performed at the Nohgakudo theatre, Kabuki at the Kabuki-za theatre, and traditional Japanese dance at "Ryotei" restaurants.
Nine most popular traditional arts/entertainment experiences in Tokyo
You may be wondering, "What can I actually do to thoroughly entertain my guests?
What would they truly enjoy?"
In the following, Motenas Japan will introduce you to some of the best traditional arts and entertainment experiences available in the Tokyo vicinity.
Rest assured these will open your guests' minds to the world of traditional Japanese performing arts and culture.
Kabuki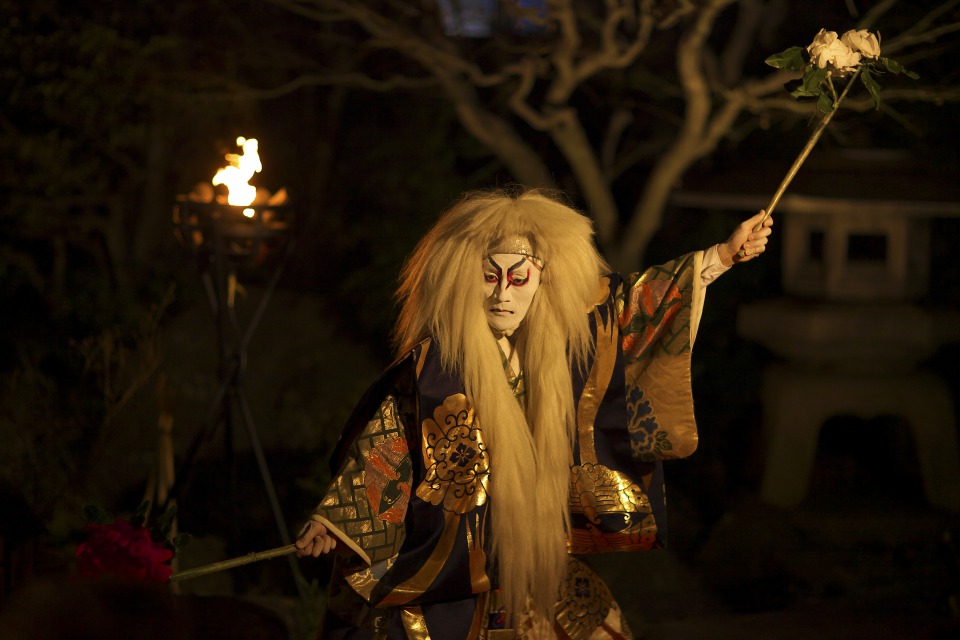 Kabuki is one of Japan's most famous traditional performing arts.
If a visitor is taken to a performance of Kabuki without some introduction or explanation during the performance, he/she will not be able to grasp all the nuances of the Kabuki performance.
The story and what is happening during the performance needs be explained.
Therefore we recommend that you rent translation headphones at the venue before the performance begins.
They not only provide you with a synopsis of the performance, but also give you the names of the actors and their blood relatives who perform with them, explain the meaning of the music played, and what it is expressing, introduce people from behind the scenes, and provide other information you won't find out just by watching.
If you'd like to try something more immersive, you/we could arrange for your guest to try applying Kabuki make-up on an actor, or trying it on themselves.
In ancient times, Kabuki was a popular pastime for common people. And recently it has regained popularity with younger audiences also, Some Kabuki theatres have been collaborating with anime studios on their productions.
Kabuki tickets are often regarded as being expensive and hard to obtain, but actually the ticket price varies depending on the seat position in the theatre.
Certainly, if you want to be as close to the stage as possible, we recommend that you book your tickets as far in advance as possible.
The best seats (close to the stage) sell out quickly. However, even if you don't make a reservation there may be tickets available (called "Ichimakumi-seki") on the day of the performance.
There are performances at the Kabuki-za almost daily, with the programe changing every month.
There are two performances a day, in the afternoon and again in the evening, with three acts per performance.
If you have some time before the performance you can take your guests to the souvenir shop in the basement of the Kabuki-za where you can have your own "Zori" or "Geta" made (Types of traditional Japanese footwear made of straw and wood respectively).
You'll also find a wide range of other items; sweets, lunchboxes, etc., to take home as souvenirs.
Samurai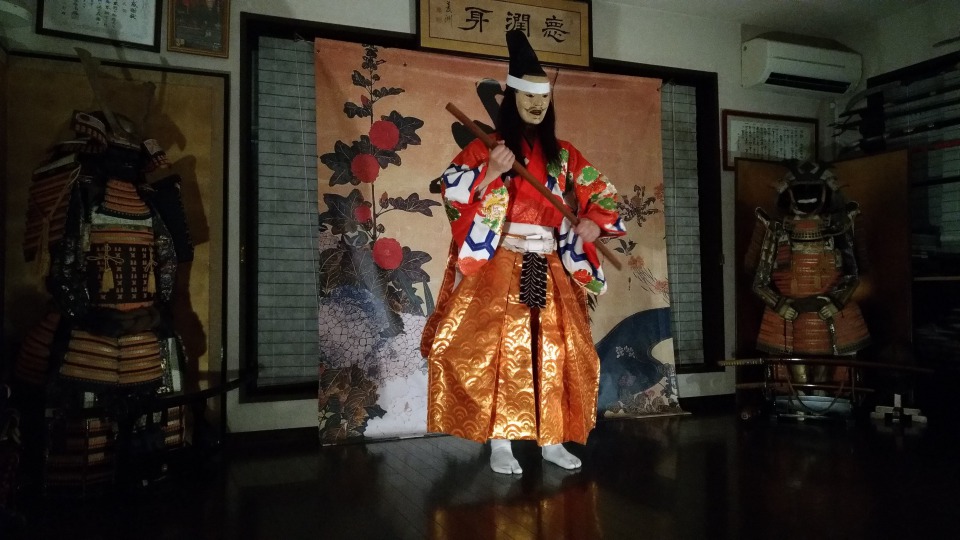 The Samurai is one of the most recognized and iconic representations of Japan.
In Malaysia, for example, McDonald's branded their Teriyaki sauce flavored burger the "Samurai Burger"! Even to this day today, people will ask if they can meet or see a real Samurai.
If you want a Samurai experience, we highly recommend you visit one of the many shops in Tokyo where you can dress up as a Samurai, and have your photos taken in-costume.
Ninja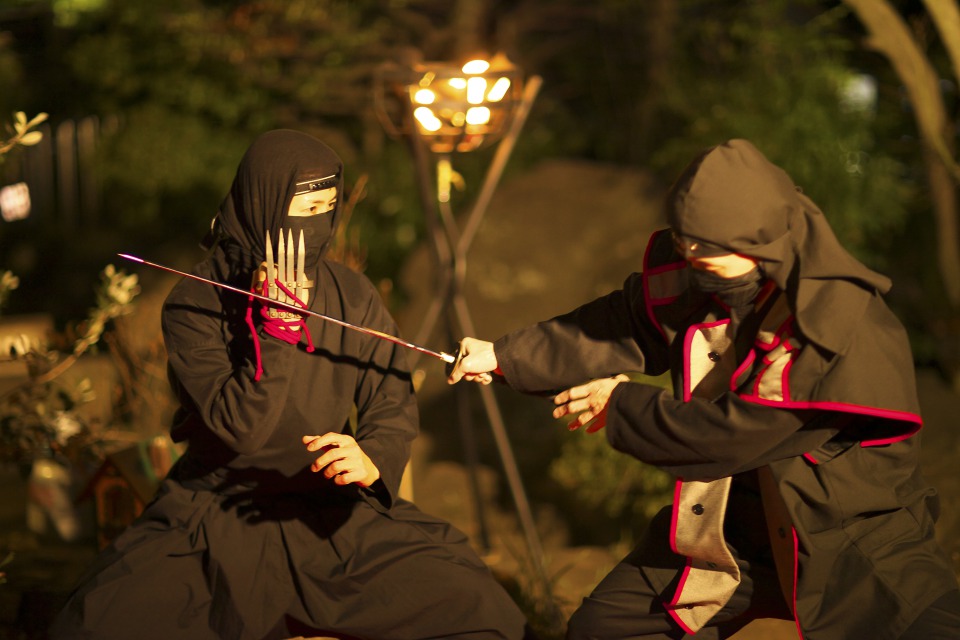 Like the Samurai, the Ninja is another very popular icon from the country's past.
Overseas visitors are not only interested in dressing up as a Ninja, but also in learning their very specialized skills and techniques.
Before getting into the role, we recommended getting an explanation on the Ninja back-story and history.
This background information will serve to deepen the experience, making it even more fun.
There are a number of Ninja experience options available in Tokyo.
Some are simple, where you can dress up as a Ninja and have your photo taken, whilst others offer Ninja training where you can try your hand at Ninja techniques and skills. You can base your choice on the level of interest your guest shows.
For further information on Ninja experiences, please click on the following link:
Fun Japanese Entertainment! A Ninja Show For Your Overseas Guests
Japanese Dance Class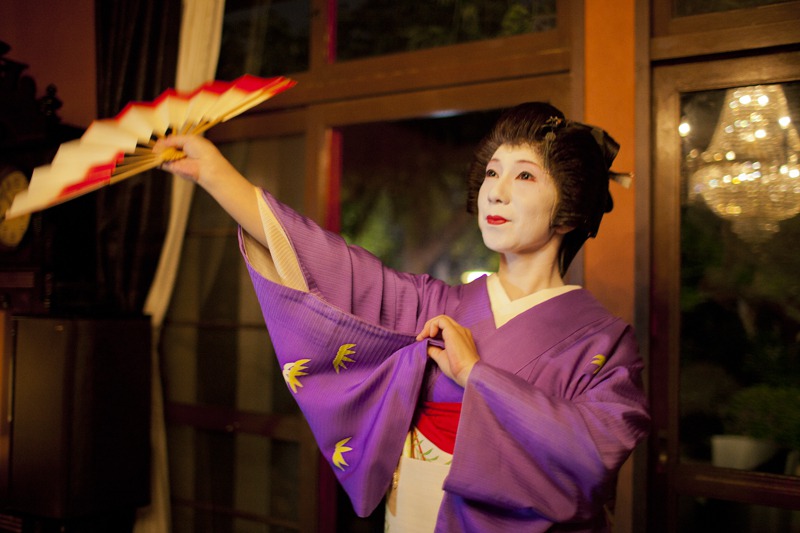 "Nihon Buyo" is a traditional Japanese dance and art form with a roughly 400 year history.
It is characterized by graceful and detailed gestures and movements that are typical of ancient Japanese high society.
Each dance consists of two parts; "Mai", quiet and graceful movements, and "Odori", a rhythmic foot stomping movement.
As most overseas visitors are familiar with some form of dance from their own countries, such as ballroom dancing, folk dancing etc, any guests who have participated in these won't be afraid to give it a try.
The style is very different from that of popular dance from most other countries, so experiencing this traditional Japanese dance style will be fun and unforgettable.
Although it takes a long time to become proficient in Japanese dance, there are experience courses for those who want an introduction. Why not try one?
For further information, please refer to the following article:
Japanese traditional dance and dressing-up for Overseas Guests
Or alternatively why not try the combined experience of putting on a "Yukata" (Like a simple yet colorful and casual kimono, usually made of cotton, and often used for summer festivals) combined with dancing?
You can hire a complete Yukata set, and your Japanese dance instructor will help you put it on as well as teaching you the dance moves.
Dawning the costume puts you in the mood for what will be a unique and joyful experience.
At one of the Japanese dance schools in the Asakusa area of Tokyo, you can dress up and take a stroll around Asakusa.
It is one of the most popular Tokyo areas with tourists, due to its old style shops and streets and the famous temple (Sensou-ji).
Many visitors come to Asakusa to enjoy dressing as samurai (or dressing in kimono for women), and to stroll around, taking photos, and imagining they are back in the Edo period.
For more information on the school, click the following link:
https://namishima.jp/asakusa_kimono.html
"Engei" performing arts experience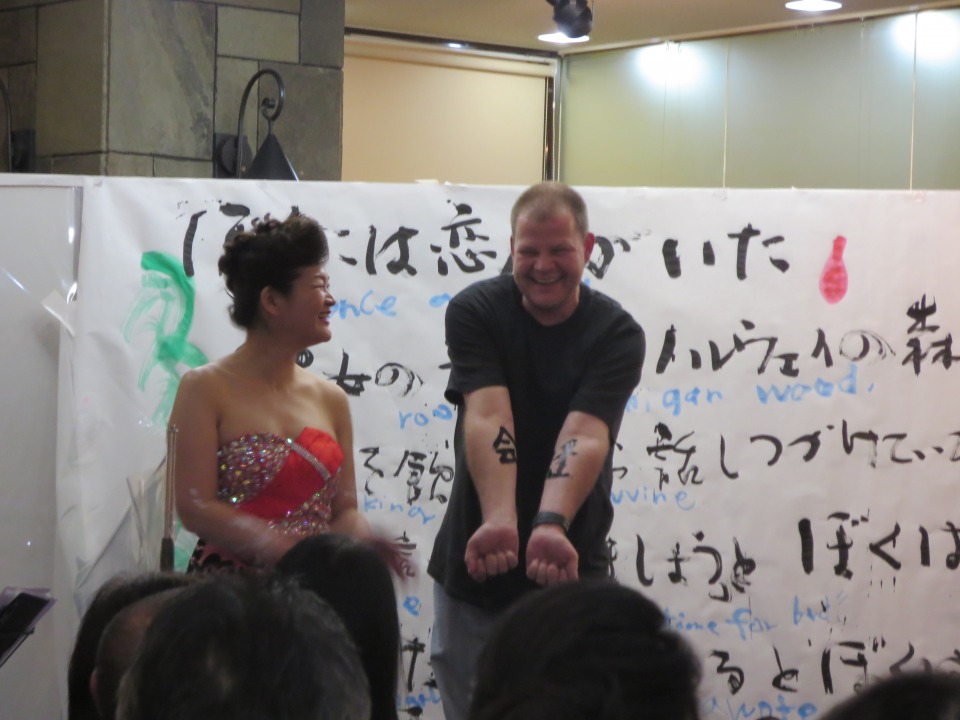 Experience the traditional art of Engei performances, which flourished in the Edo period.
You will be treated to a variety of Live acts, presented by skilled exponents (acrobatics, paper cutting, wazuma, etc.).
These are still popular at Yorozeki and other Engei venues.
You can also try your hand at paper cutting, which involves making various shapes using only paper and scissors, and traditional magic tricks dating from the Edo period.
Noh introduction and experience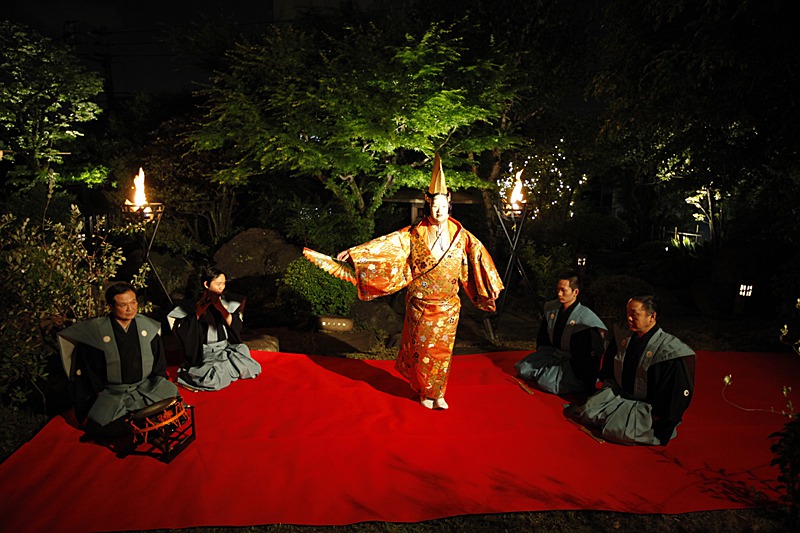 Through Noh theatre you can experience another facet of Japanese traditional culture, whose plays generally are based on human characters, the Gods, or a combination of the two.
It is highly stylized, with actors wearing masks to depict the characters they are playing, reflecting gender, age and rank.
Amongst the performances, you will be able to see "Ou" in its original ceremonial form and "Ema Onna", a story about Japanese Shinto Gods.
You will also have the opportunity to see rituals performed at the altar (not normally visible from the audience), and to have a backstage tour after the performance.
Noh is a popular way to learn about Japan's unique Shinto religion, which features prominently in the stories and performances.
"Taiko" introduction and experience
The sound and rhythm of Taiko ensemble drumming which you will not only hear, but feel vibrating through your body, is truly unforgettable and exhilarating.
Most arrangements feature Taiko drummers playing in unison and harmony, with occasional sections played by one or more lead drummers. Shouts of "yiyoo!" and "yaa!" punctuate lines and verses.
It is a popular way to experience the power and energy of Japanese culture, and is reflective of team spirit and harmony, also considered typical of the Japanese character.
As well as offering a choice of venues for performances, Motenas Japan also offers an off-site service where we can come to your chosen location.
Pottery Experience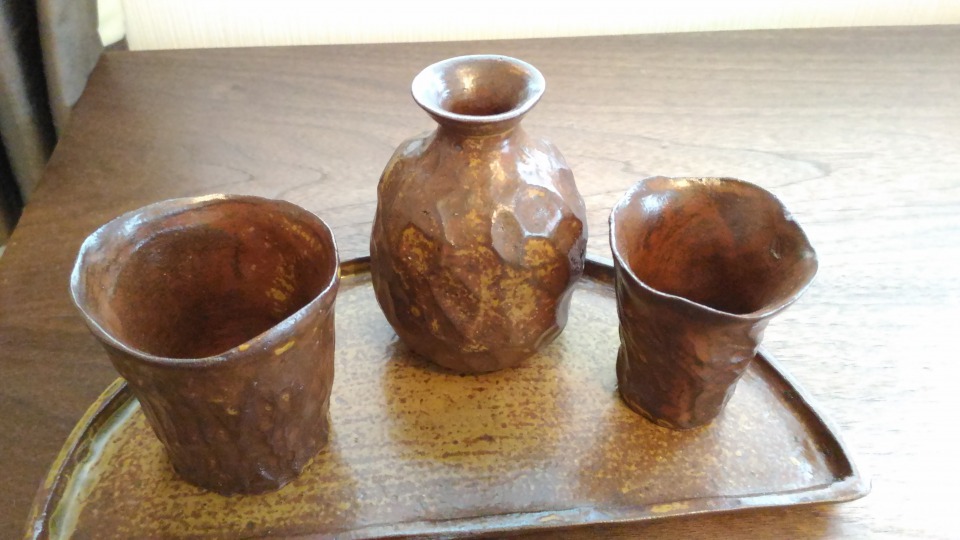 Pottery is the perfect complement to traditional Japanese food and tea ceremony experiences.
There are potteries all over the country, still keeping the tradition Japanese form alive, as well as continuously innovating and adapting their craft.
Making Pottery is a great way to experience Japanese culture and to have a memento of your visit to Japan, whether it be a mug, a pasta dish or other tableware.
Yuukobo Tokyo Aoyama Class
You can experience making mugs and pasta dishes using a potter's wheel in an authentic traditional way, and using centuries old methods of shaping, glazing and firing.
Even if it's your first time using a potter's wheel, the experienced potters will carefully guide you in producing something unique, memorable and functional. At the end of the workshop, your piece will be fired using a unique pottery technique called Ibushi-yaki.
It is a fun yet profound experience, whilst also being a true example of Japanese "Omotenashi" hospitality.
Access information:
Yuukobo, Mitsuhashi Building 5F, 1-3-3 Kita-Aoyama, Minato-ku, Tokyo 107-0061, Japan
Tea ceremony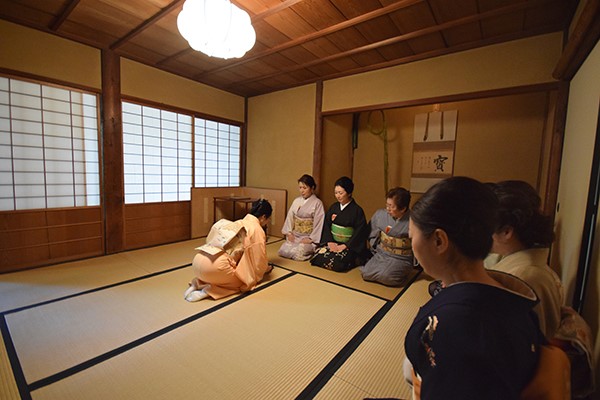 The Tea ceremony  is a uniquely Japanese experience, with many visitors having sampled matcha flavored sweets in their own country, keen to sample the real thing.
The ceremony itself is an art form where one focuses everything on the simple yet highly ritualized aspects of being made and served "matcha" tea by a tea ceremony exponent.
Whilst being served tea one can contemplate all aspects of the ritual including the skill of the exponent, the heart and soul put into their actions.
The tea room itself with its tatami mat flooring is also an essential part of the experience.
You can enhance the experience further by dawning a kimono, and even being instructed in how to make and serve matcha, enjoying Japanese sweets and visiting the tea room and tea alcove.
Shizushin (Asakusa)
This is a small tea ceremony school where you can experience the tea ceremony intimately and fully.
Because it is relatively small, it can also be hired exclusively as a venue for private groups.
At Shizushin, you can both view and learn how to perform the tea ceremony.
It's a great way to immerse yourself in this aspect of Japanese traditional culture.
Authentic experiences arranged in private settings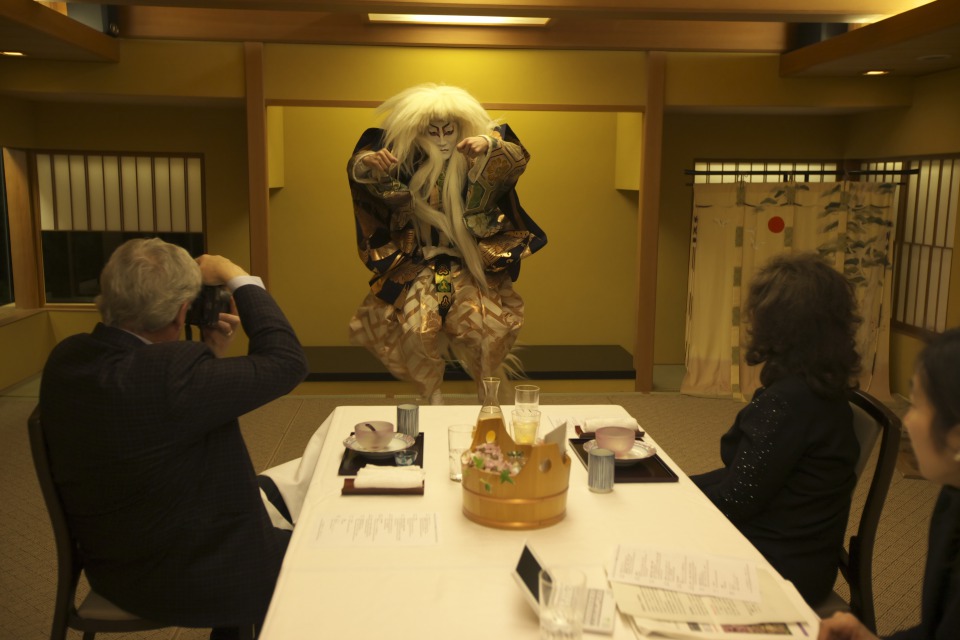 Motenas Japan is able to arrange for you and your  guests to enjoy authentic performances of Kabuki, Japanese dance and theatre in a private setting.
If you are making such arrangements, to entertain a group of VIPs for example, please contact us for further information on how we can help you.
Conclusion
How can we help you in your arrangements for overseas guests, and introducing them to Japanese performing arts?
We hope that you will enjoy not only watching but also experiencing and learning about them.
In order for visitors to enjoy traditional performing arts, it is useful to know something of their own cultures, what they may already know of Japan, and where their interests lie, as well as what may be taboo for them.
Above all, it is important that the Japanese host understands Japanese culture, and can explain it with confidence to your guests.
The desire to share something you are proud of with others for their enjoyment is what true hospitality is all about.