Hosting a Party with Foreign Guests: Top 7 English-Language Performances in Japan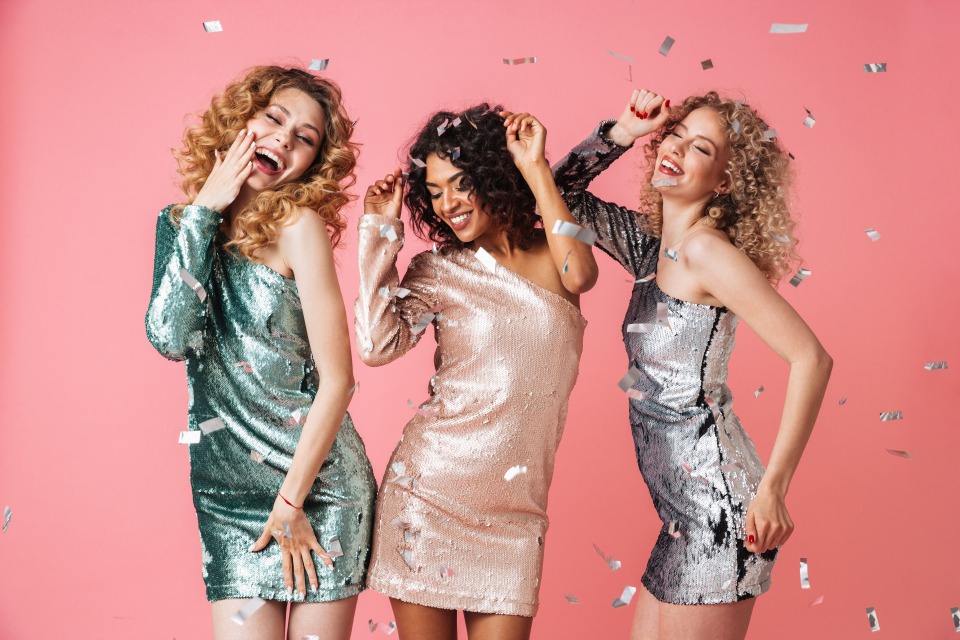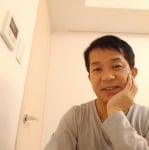 You often see scenes of glamorous home parties in foreign movies and dramas.
Not only in movies, foreigners really love to party.
There are a variety of types of parties, from casual home parties to formal dinner parties.
What would you do if you were to welcome a foreign guest, who is used to such parties, at your home? The worries are endless, aren't they?
In this issue, we will introduce ideas and recommended arrangements for entertaining foreigners at home parties for such occasions!
Foreign Parties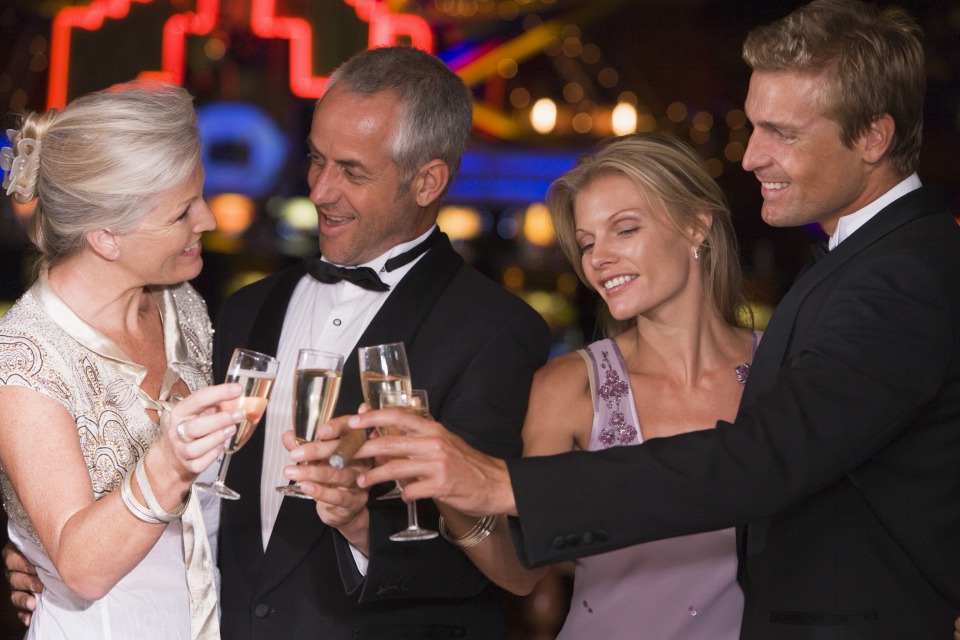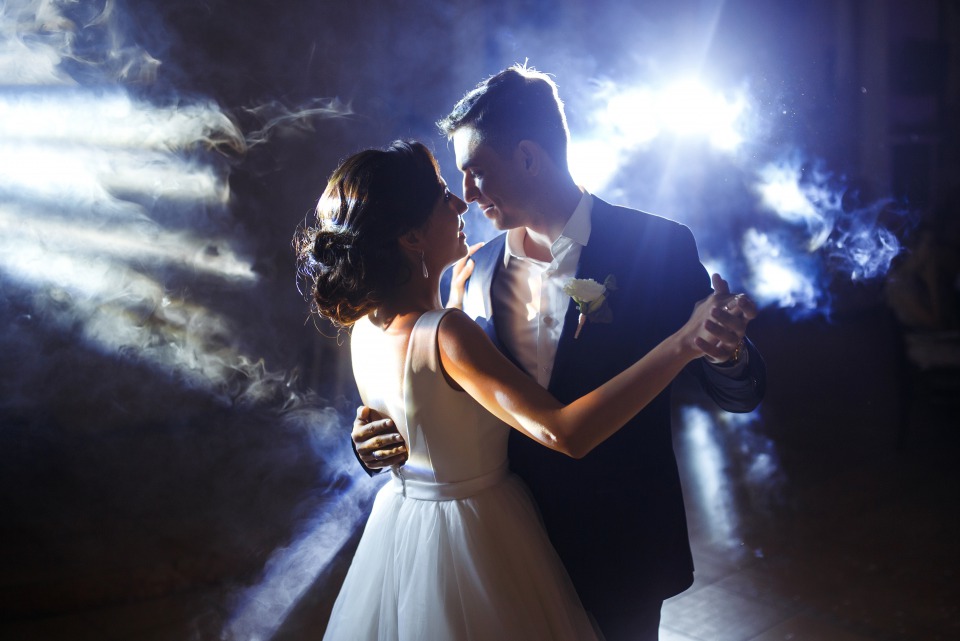 Parties are really common in foreign countries.
Foreign parties are,
– Relatives, family members, close friends, and partners are invited to the home to enjoy conversation over a leisurely dinner.
Since the meal is the main course, food is prepared for the number of people invited.
– A big party with lots of people in a casual, festive atmosphere.
Many parties are brought in or buffet style so that the number of people can be changed according to the situation.
– A formal business-related party held at a hotel or other location.
The attitude and dress code will vary depending on the format of the party.
And we can see roughly three major categories.
Therefore, each will be required to be organized in a flexible manner.
How to arrange a party
So, if you are actually going to arrange your own party, what are the key points to consider?
Home parties with food as the main attraction at home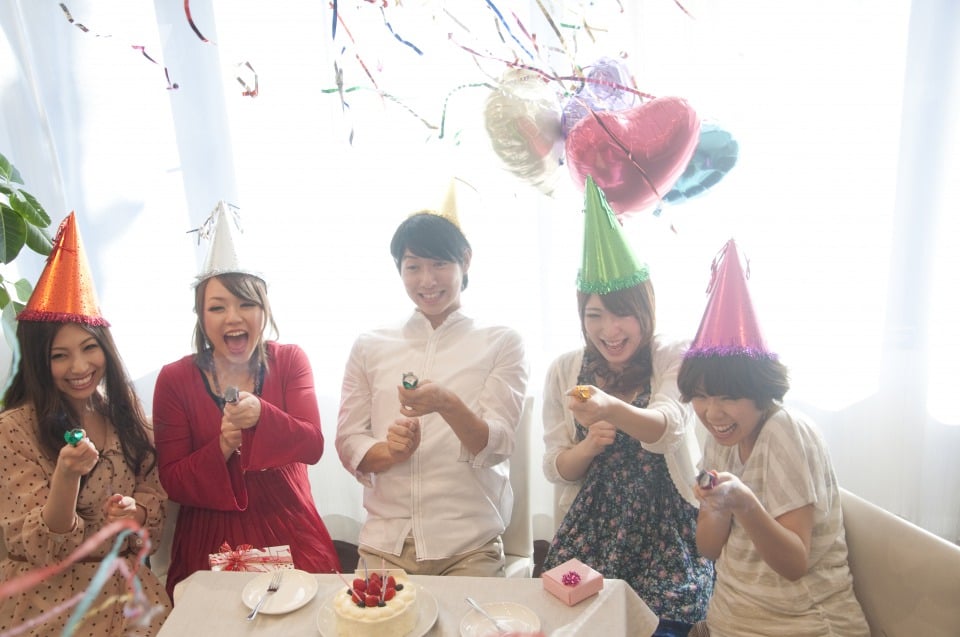 If you are interested in learning more about how to plan and manage a hospitality event, please refer to this article.
Reference article: [VIP Japanese-style parties and hospitality events] How to plan and manage them and 3 examples
In other countries, where spending time with family after work is the norm, it is very rare to go out to eat or drink with colleagues until after work.
So, a home party is not a family dinner party aspect, but if you want to be intimate with someone, invite them to your home for a weekend meal.
Thinking of a theme for the party will help stimulate conversation and make it easier to design a total party, from appetizers to desserts to beverages.
Therefore, if you are inviting foreigners to your home party, they will be very pleased with a home party with a lot of Japanese taste.
However, it is sometimes difficult to prepare everything yourself.
In such a case, you may be surprised to find out that you can plan and prepare a private experience that can only be experienced at home.
By sharing a wonderful time in the privacy of your own home, you will get to know each other better than before and you will definitely hit it off.
Big Home Party Dinner & Dance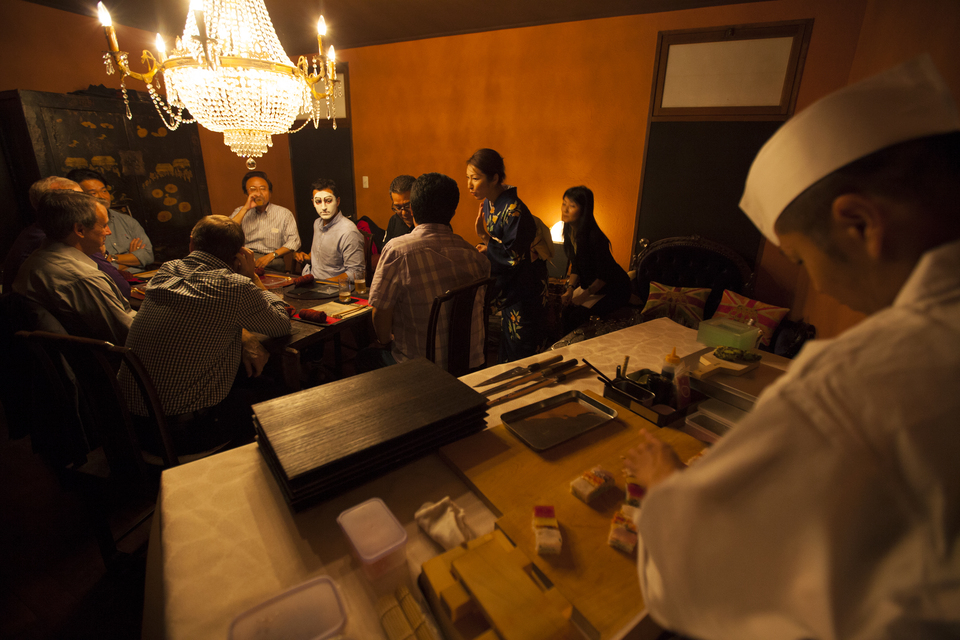 Large home parties and private parties can be casual parties with food and dance Dinner & Dance.
Some parties, such as formal hall dance parties and prom parties held for graduation ceremonies, have a dress code and require formal attire.
Both offer buffet-style food and live bands and DJs to keep you dancing until dawn, just like in a club, until morning.
This is such a party.
Of course, we must not forget to provide games and entertainment to liven up the event at the height of the excitement.
The key to the success of a large party is the number of people, and the idea of getting many people excited and having fun at once.
Arranging a party when foreigners come to visit
So what do you do when you invite a foreign guest to a party that is so varied and familiar? I thought about it,
How about an original production that mixes Japanese taste with the Western party style that your guests are accustomed to?
Invite foreigners to your home or other places. Arranging a party in a private space.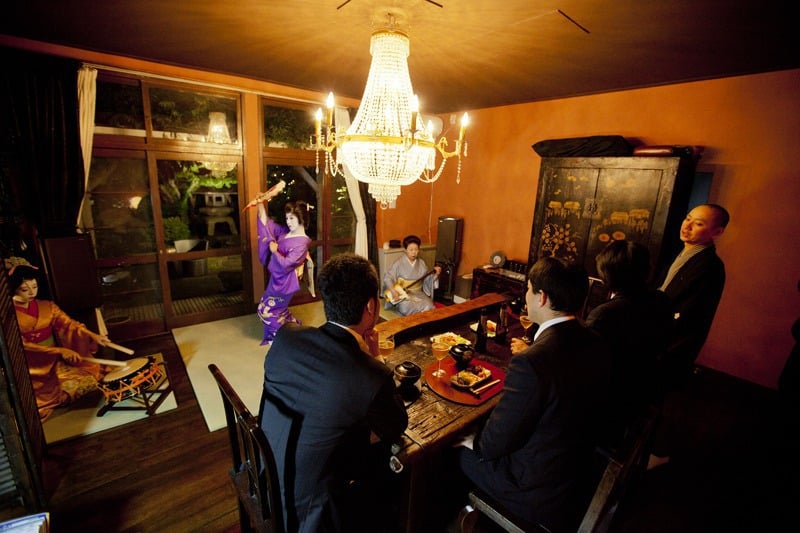 For parties at home or in private spaces,
A unique private production.
It is also nice to see that
Entertainment to be savored in a small space.
We would like to prepare it for you since you are here.
Now we would like to consider four arrangements here.
1 Sushi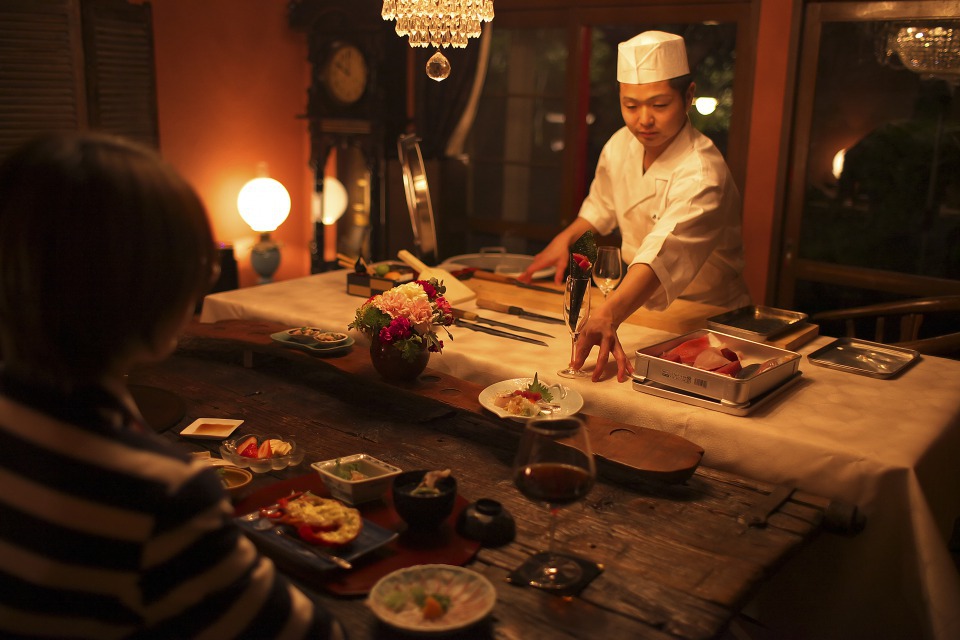 I would like to invite them to my home, but it is a little difficult for me to serve my own food.
Moreover, it is sometimes difficult to know what to prepare for foreign guests.
In such cases, we request a sushi chef to make sushi right in front of you so that you can enjoy authentic sushi at home.
How about "How about a
It will satisfy even the most discerning customers, and the entertainment value is quite strong and impactful.
2 Kabuki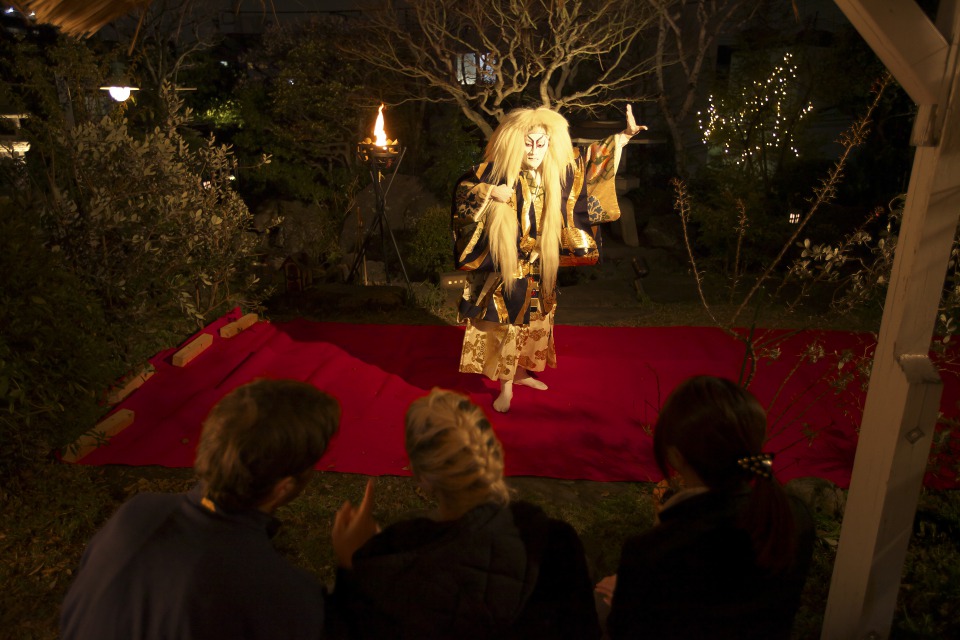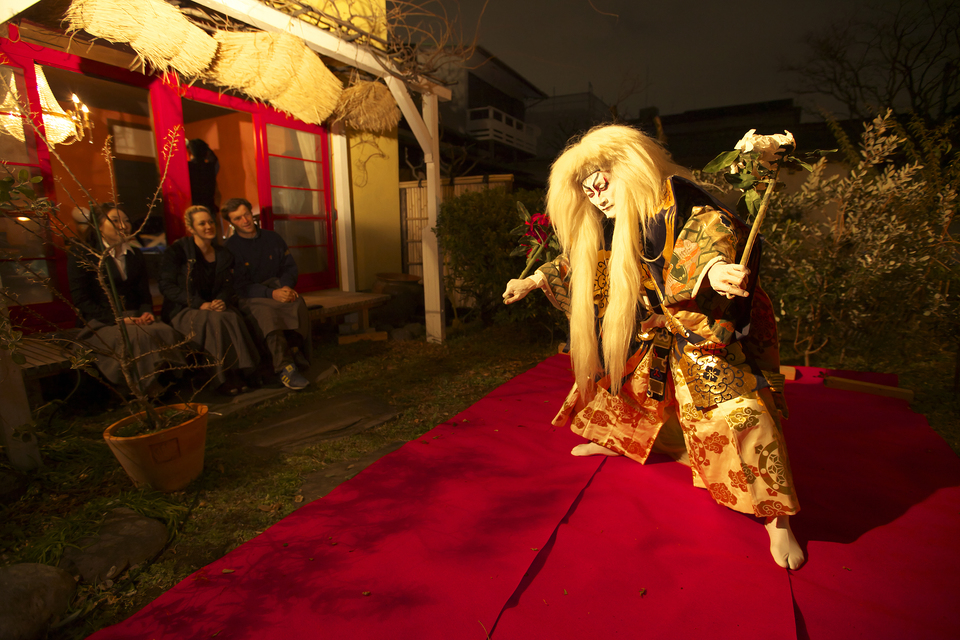 Dine while appreciating the glamorous Kabuki and ethereal Noh plays.
How about an arrangement called
It is a rare opportunity to appreciate the performing arts while having a meal.
For guests who like to drink, it would be chic to stick to Japanese sake or enjoy Japanese whiskey while appreciating the show.
3 Calligrapher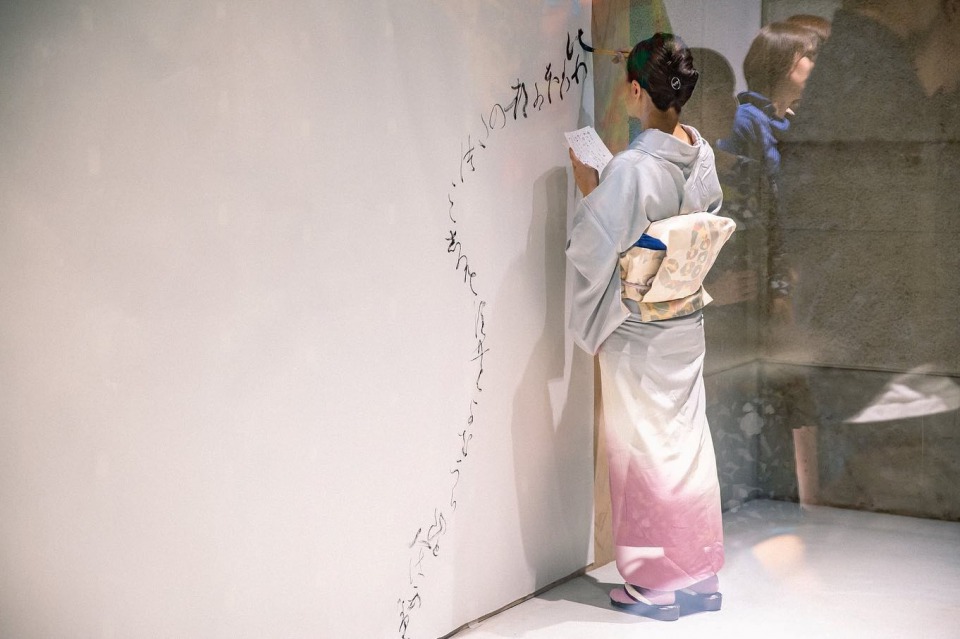 Calligraphers were asked to perform.
The artist will finish a powerful work of art in front of your eyes, or write a customer's name in kanji or hiragana.
This is also highly original and has a strong impact.
4 Chanoyu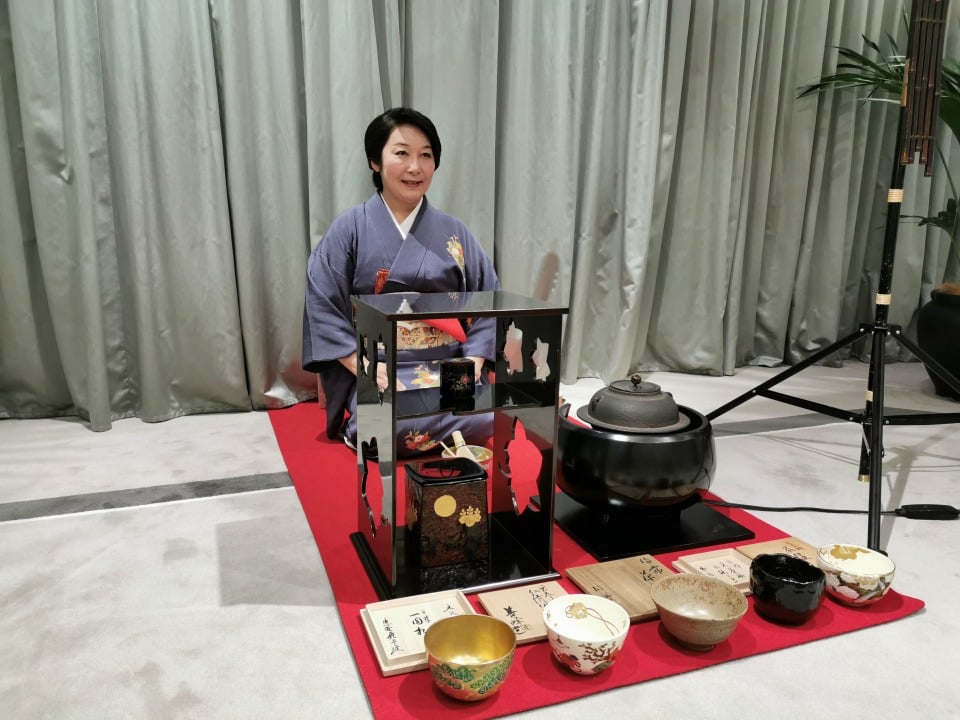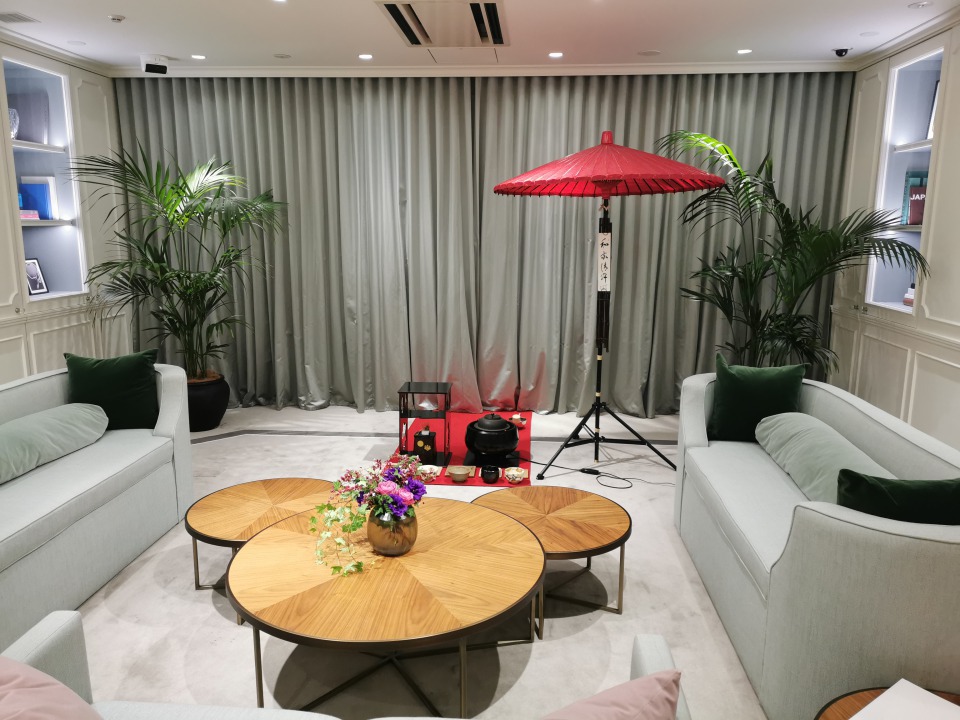 After a relaxing meal,
It is also chic to prepare a full-fledged tea ceremony and enjoy a cup of tea.
The tea ceremony has always been a Japanese art form that welcomes the guest with a pure heart, and pays attention to all aspects of the guest's visit.
So it is the best way to welcome your private and important guests in the Japanese style.
Large parties with many foreign guests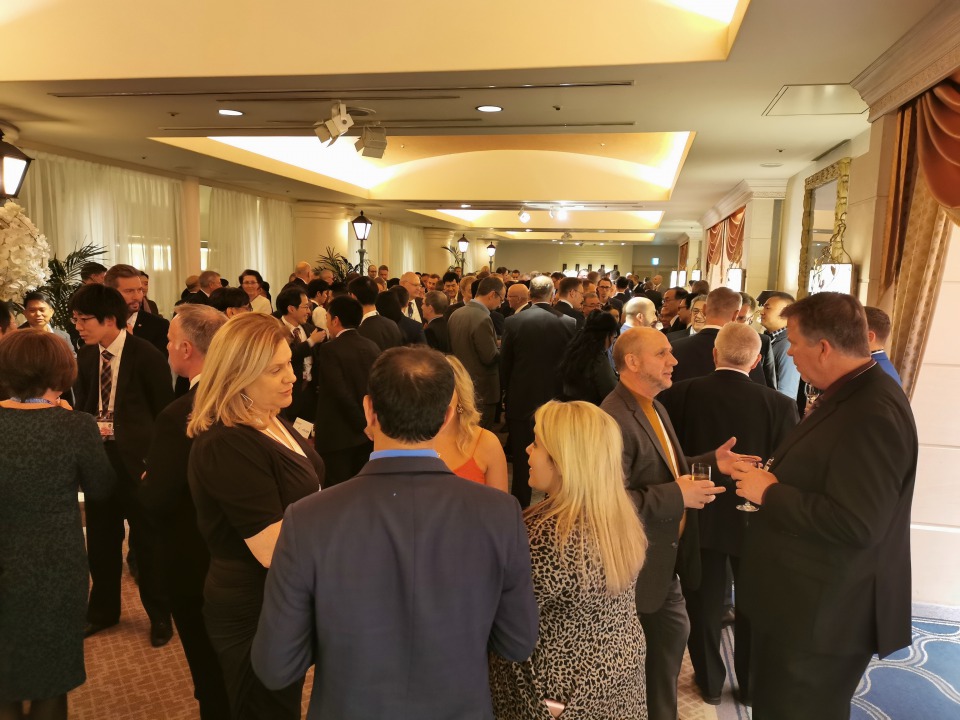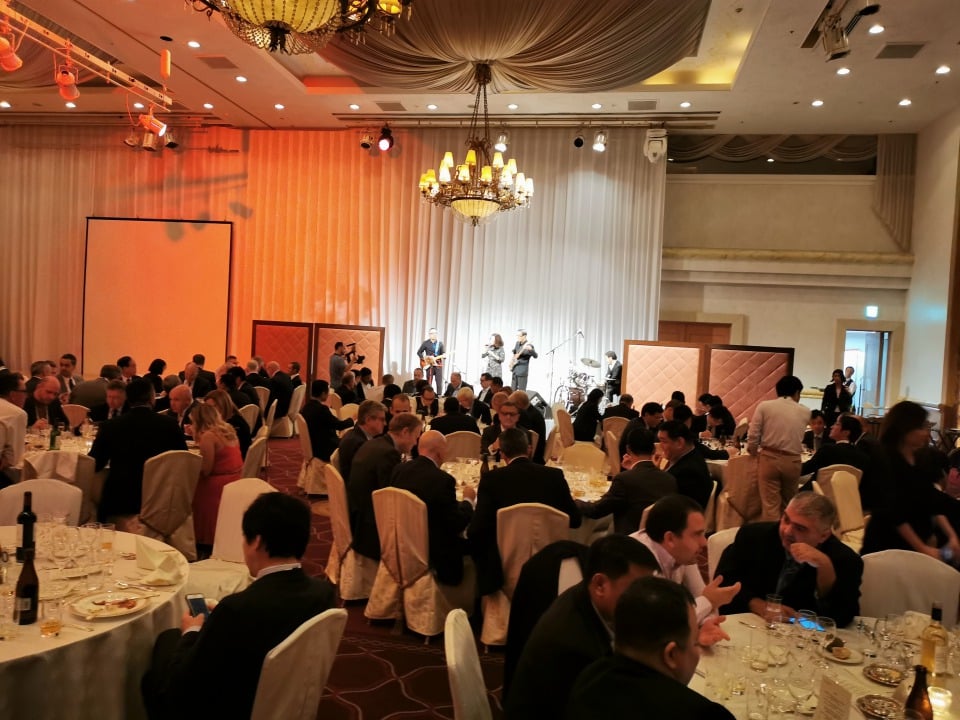 For large parties, we recommend having one entertainment system that will add more and more power and fun.
It would be a waste of time to just have food and music, even though we have gathered here.
We want our guests to taste Japan, even more so if they are coming from overseas.
Here we would like to consider three options for arranging a big party and Japanese experience.
1Live with Japanese instruments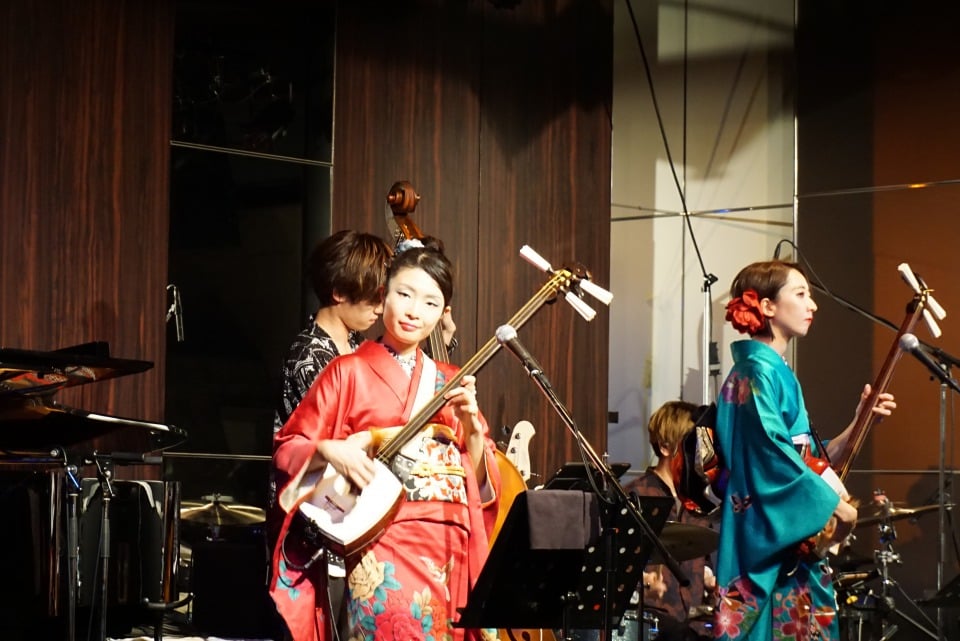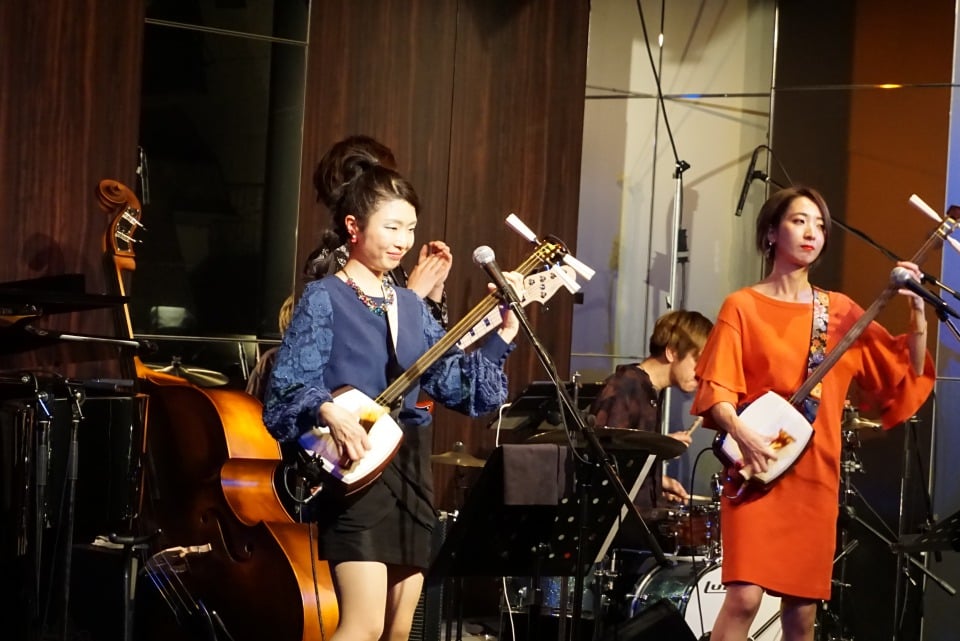 Music is an essential part of a Dinner & Dance party.
So, the unique sound of Japanese musical instruments.
For example, the powerful and benevolent sound of the Tsugaru shamisen can only be enjoyed in Japan.
If you can enliven the audience with Japanese sounds and then have them arrange songs that foreigners know and can dance to, you will have a uniquely Japanese D&D experience.
2 Ninja x Entertainment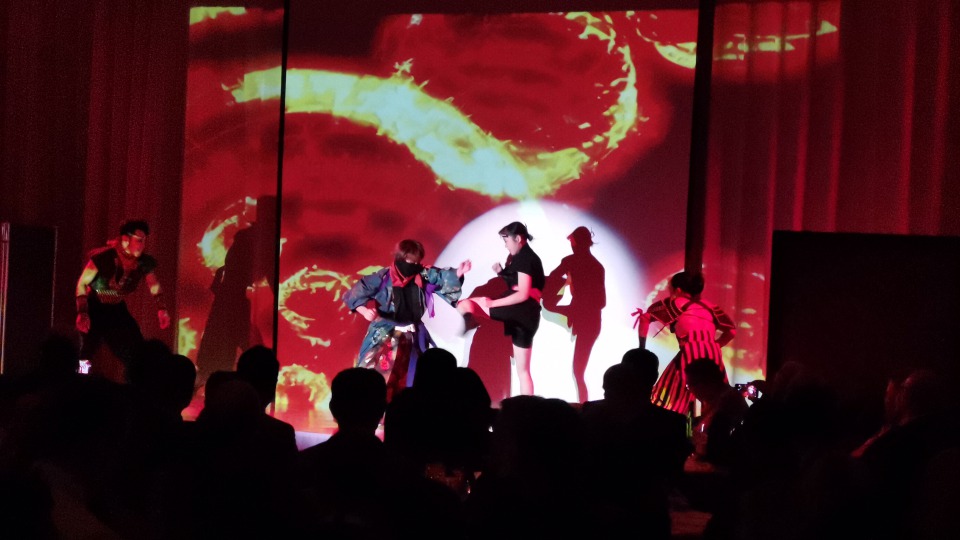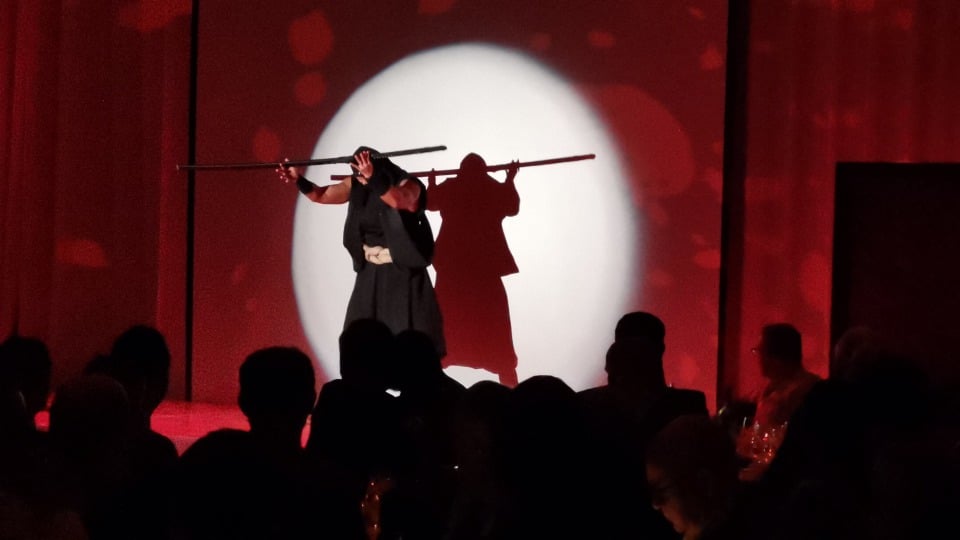 Plan a full-fledged show by ninjas to spring the opening or color the climax of the event.
Acrobatic ninja's bewitching movements amidst light and sound.
Highly entertaining, uplifting and spectacular, it adds a special touch to the party.
3 Karate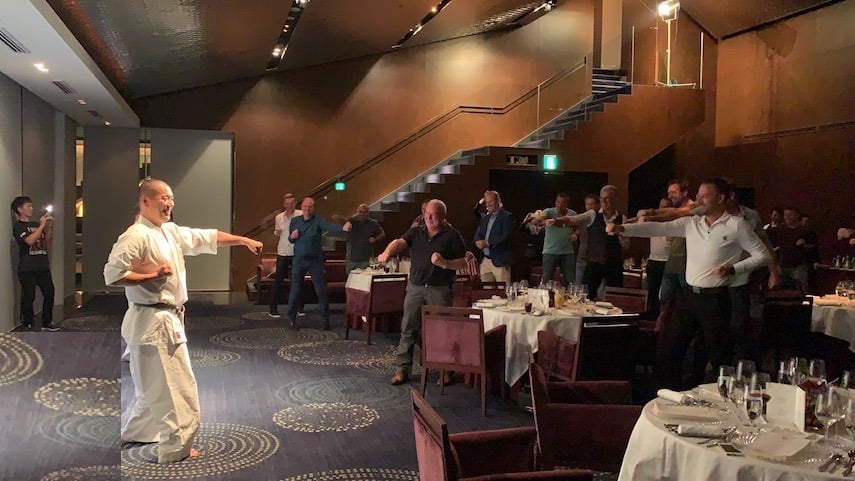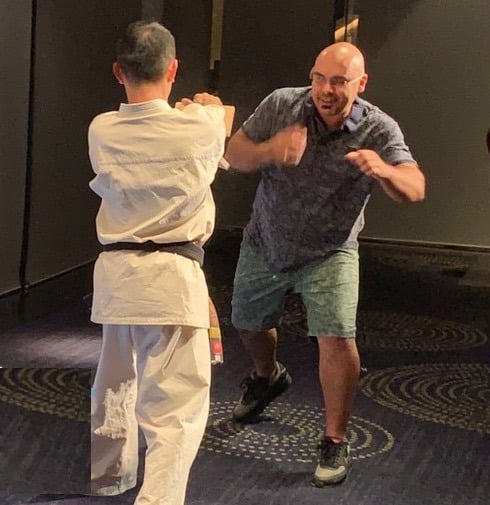 Karate demonstration.
The beautiful karate movements will refresh the atmosphere of the audience.
By having a dignified air throughout, the entire venue creates a special atmosphere.
The audience was thrilled with karate-wari and bat-wari, synonymous with karate.
It will be even more exciting if the guests actually try it as entertainment.
Karate can offer a different kind of attraction than a party that is just a bunch of noise.
summary
Foreign parties are so much more varied than in Japan.
We need to plan exactly the same thing! Instead of being in a hurry,
Adapt to the person or situation,
"Would they be pleased if I did this?"
If you invite them with the feeling that
You will surely enjoy a great party.
The party is a time of joy led by the relationship between people.
I hope we can weave together a lifetime of experiences.
Motenas Japan offers not only traditional Japanese performing arts, traditional culture, and martial arts events, but also a mix of them.
Reference video: https://youtu.be/b3LHaQxh1wk