Cooking Class
Experience Japanese harmony with exquisite, calming dishes at a high-end cooking class.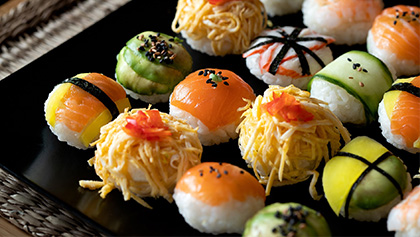 COOKING CLASS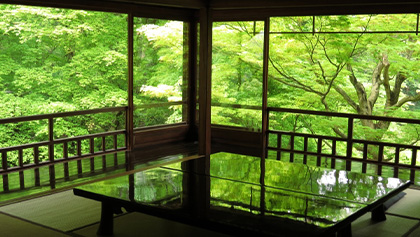 You can fully appreciate the allure of Japanese cuisine in a cooking class that embodies the traditional Japanese spirit. You will have the opportunity to savor dishes that highlight the seasonal flavors and colors of the ingredients. Additionally, you can relax your mind and body in an elegant atmosphere and enjoy a luxurious moment enveloped in refined surroundings. Please enjoy a decadent and tranquil experience where you can feel the essence of Japanese culture.
SERVICE STRENGTH
01
Immerse yourself in the beauty of a Japanese garden and learn from a top chef during a cooking class featuring the finest Japanese cuisine.
02
We offer the finest cuisine made with fresh, seasonal ingredients that are unique to each of Japan's four seasons.
03
Not only meals, but also workshops where you can experience traditional Japanese craftsmanship and observe the skills of artisans are being held.
SERVICE FEATURES
Experience the "spirit of Japan" through exceptional cooking and traditional workshops in a beautiful Japanese garden setting.
Feel the Zen and delight your body and soul with exquisite cuisine.
Article:Characteristics of Japanese Food Culture: 15 Japanese Food Experiences Popular

with Overseas Guest and 13 English Sentences to Use at Dinner
Article:Bento box lunches, Something Overseas Guests will Love!
Article:17 Tokyo Restaurants and Izakayas Recommended
for Entertaining Non-Japanese Participants

PLAN
Our cooking class offers a unique, customizable experience to taste the highest quality traditional aspects of "wa" (harmony), "shoku" (food), and "zen" only found in Japan.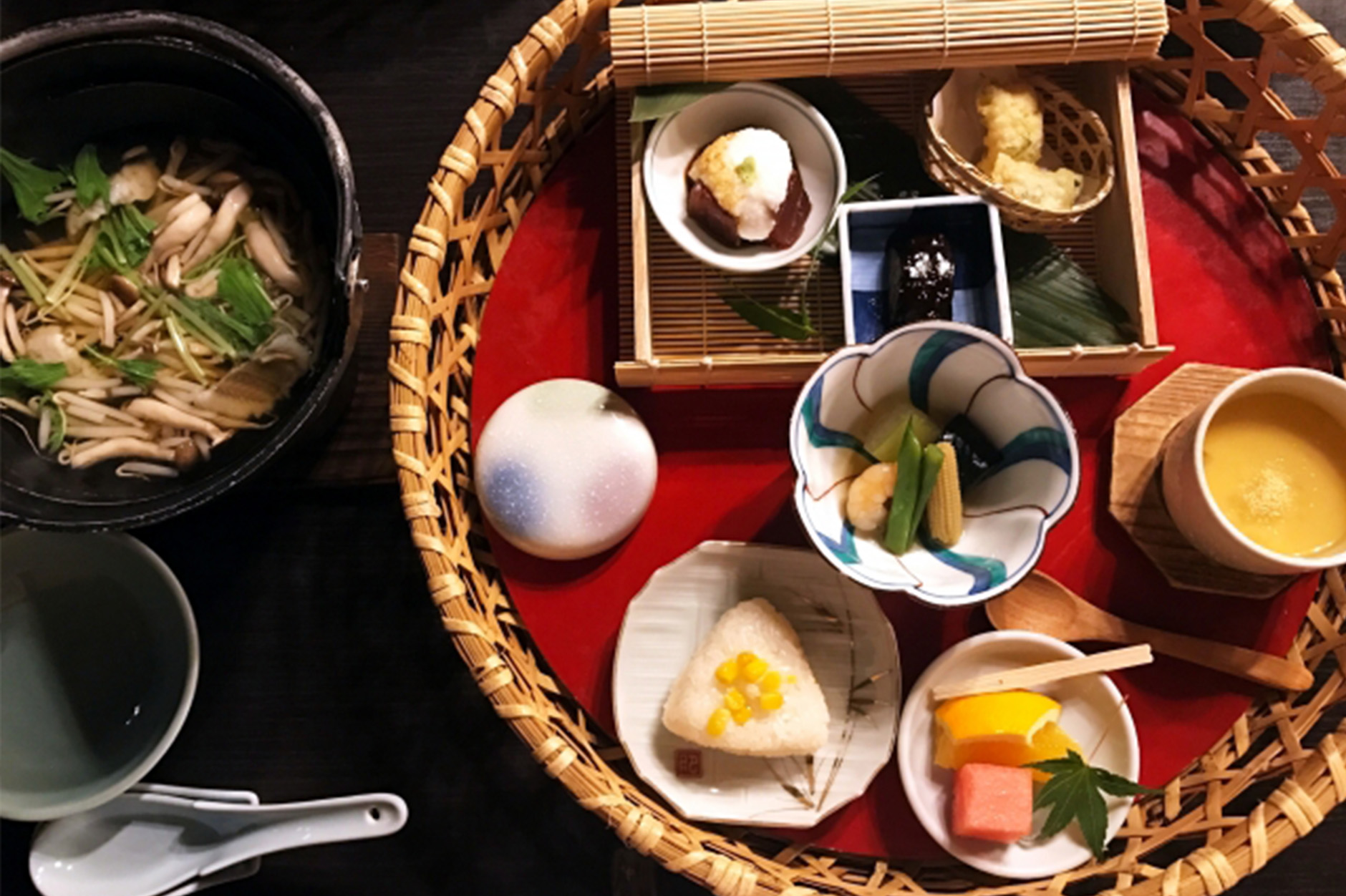 To deliver Japan's delicate food culture, we will listen to each individual and propose the most suitable plan. We have prepared traditional craftsmen to ensure your satisfaction. We also accommodate options such as vegetarian and vegan diets.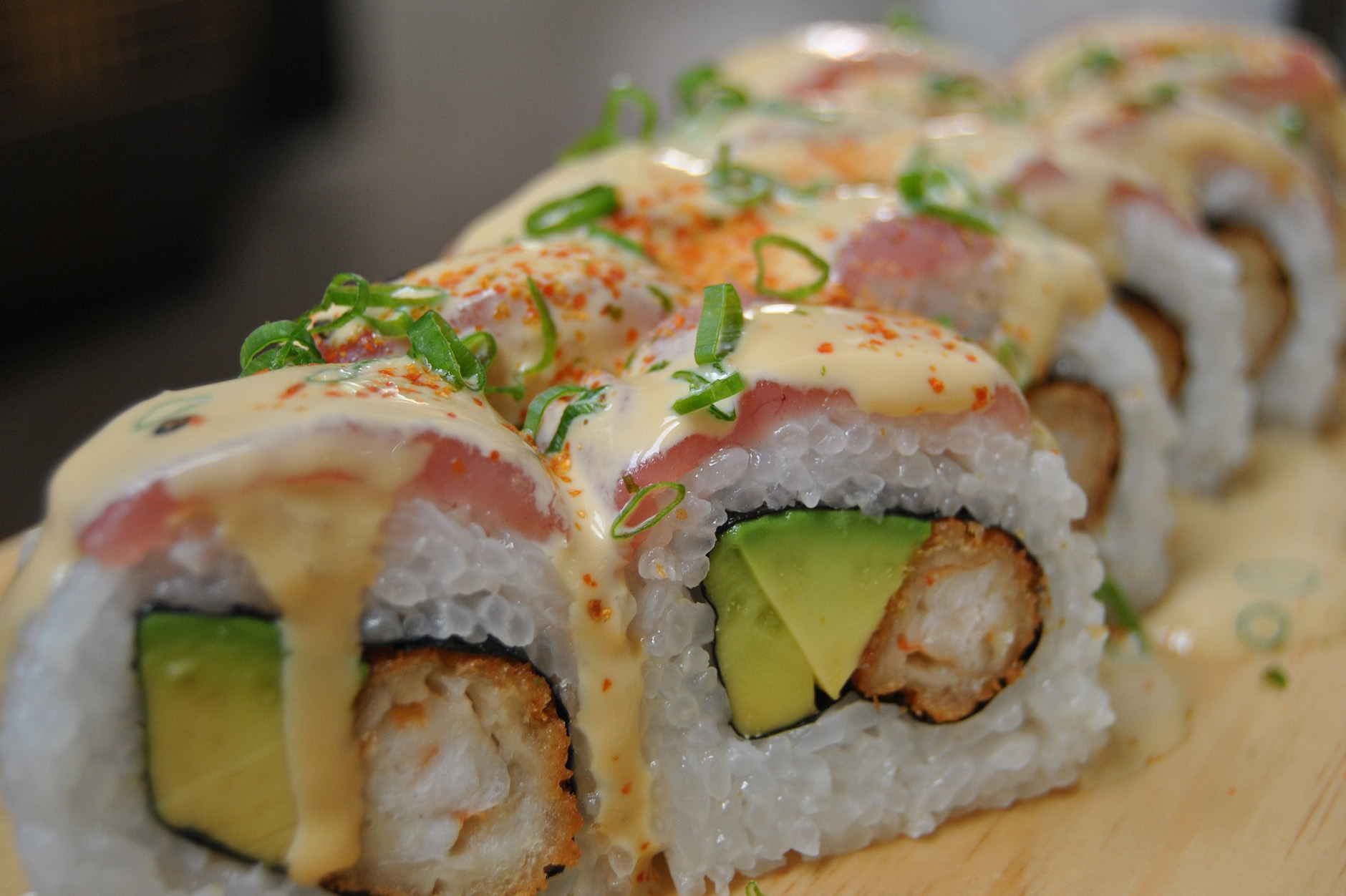 We offer a variety of cooking classes in addition to sushi, tempura, and sukiyaki. We also have lessons for temari sushi (hand-rolled sushi) and traditional Japanese home cooking. We would like to hear your preferences in detail so that we can provide you with the appropriate class. All of our classes are culinary experiences that use the finest Japanese ingredients and traditional seasonings.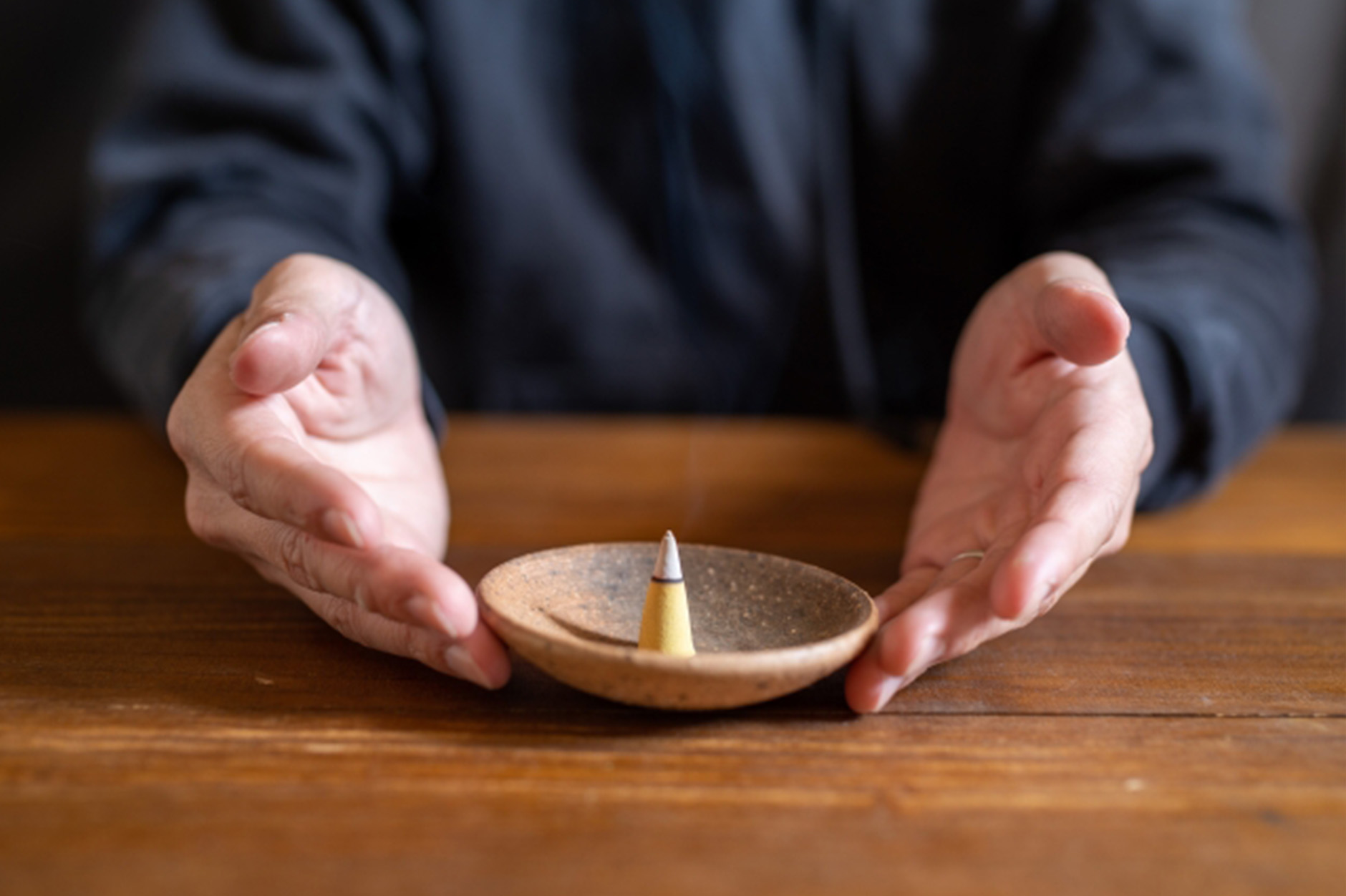 We also offer workshops where you can experience traditional Japanese arts such as tea ceremony, flower arrangement, calligraphy, and traditional crafts. Classes for making incense, painting wind chimes, making Japanese sweets, and repairing pottery with gold lacquer (kintsugi) are also available. If you're interested, you can even watch performances by kabuki actors or ninjas.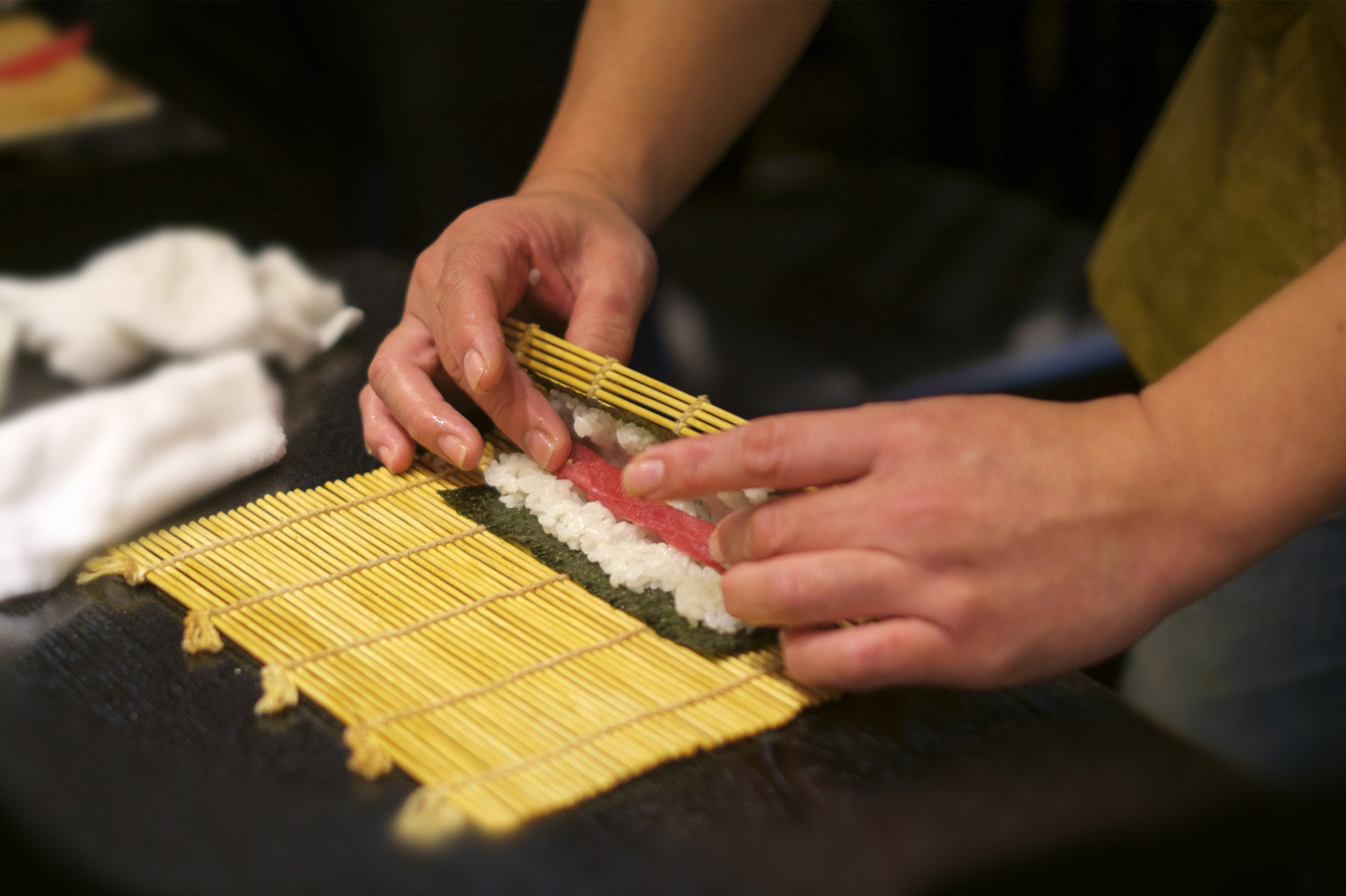 Experience the Finest Taste of Japan. We offer a special experience that will become a lifelong treasure, where you can savor the essence of Japan through this culinary class.
PLAN1
PlanA
Enjoy a welcome drink in a stunning venue with a view of a Japanese garden. Learn sushi-making from a top chef in the same picturesque setting, with options for temari sushi and decorative sushi. Indulge in a delicious tasting of kaiseki cuisine.
Customize your experience with a craft class of your choice, such as tea ceremony, flower arrangement (ikebana), or incense making. Vegetarian and vegan options available.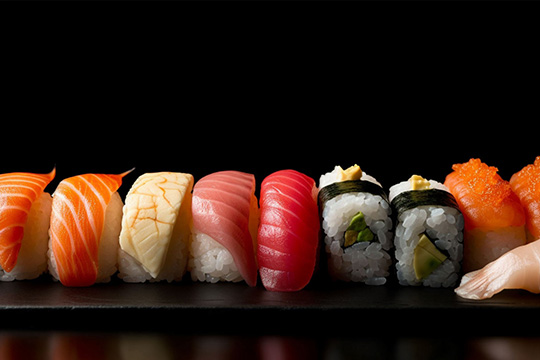 PLAN2
PlanB
Experience a serene atmosphere at a beautiful venue with a view of a Japanese garden.
Begin with a refreshing welcome drink before receiving hands-on instructions from a renowned chef on the art of making kushiage.
Afterward, savor a delectable kaiseki meal.
Choose from a variety of engaging craft classes, including wind chime painting, kintsugi (the art of repairing pottery with gold), or mesmerizing performances of traditional Japanese magic tricks.
Vegetarian and vegan options are happily accommodated.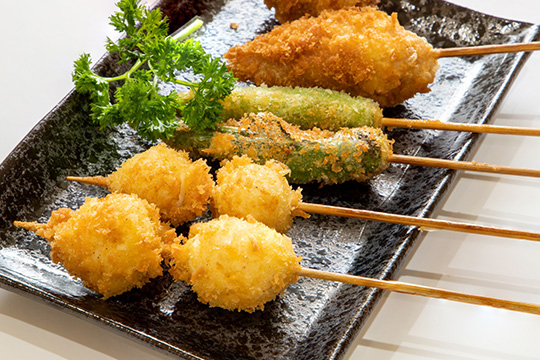 PLAN3
PlanC
At a charming venue with a view of a Japanese garden, after taking a break with a welcome drink, you can learn how to make Japanese Wagyu sukiyaki from a top chef in the same beautiful location overlooking the garden.
There will be a tasting session and a traditional kaiseki lunch.
After the meal, you can participate in a craft class of your choice, such as chopstick making, incense appreciation, or even enjoy a Kabuki or ninja show.