Hosting Singaporeans: Essential Business Etiquette and Cultural Norms to Know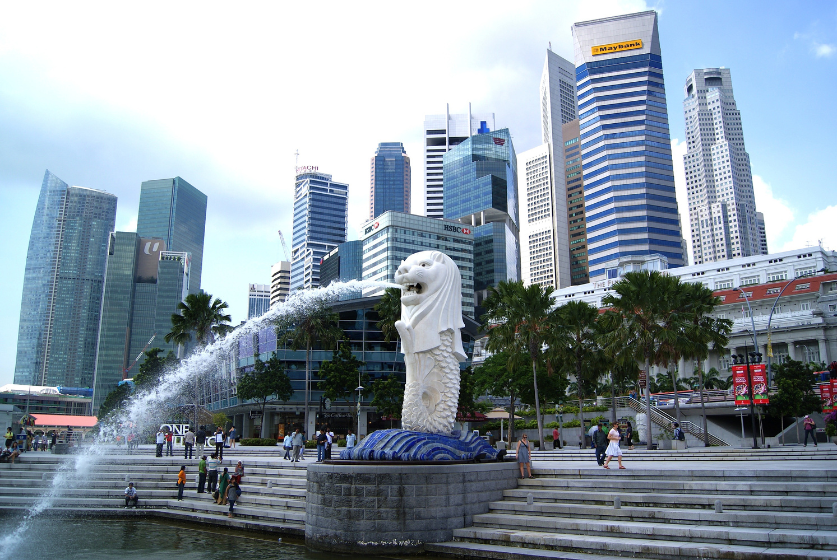 Singapore has a rich international flavor. What considerations should be taken into account to facilitate business with Singaporeans?
In this issue, we will introduce Singaporean business etiquette that you should know for entertaining Singaporeans.
We will also introduce some Japanese cultural experiences that we recommend for important entertainment of your important guests from Singapore, so please take a look at them.
Basic Knowledge of Singapore
Singapore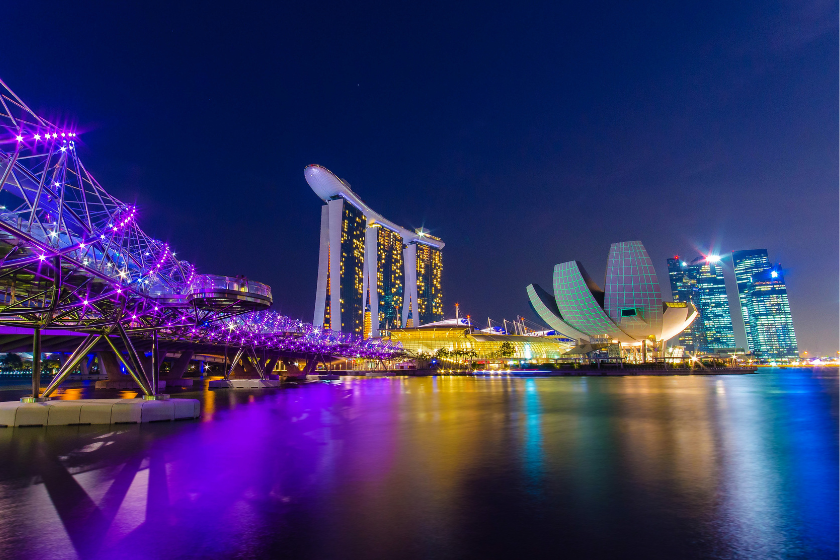 Singapore is an independent country located in Southeast Asia, in the southern part of Malaysia.
With a total area of approximately 719 square kilometers, it is a very small country in terms of land area.
The population is approximately 6 million.
Singapore is a country of diverse cultural backgrounds and is home to Chinese, Malays, Indians, and other ethnic groups.
The official languages are English, Malay, Chinese, and Tamil, although English is the predominant language for business.
Singapore is a republic, a political system that combines a presidential and parliamentary system, and the leader of the country is the prime minister.
Singapore is also known for its political stability and policies that emphasize economic development.
And it is a world-renowned economic center, highly developed in the areas of finance, commerce, tourism, and logistics.
Its gross domestic product (GDP) is high, and many international companies and banks are located in the area.
Characteristics of Singaporean National Character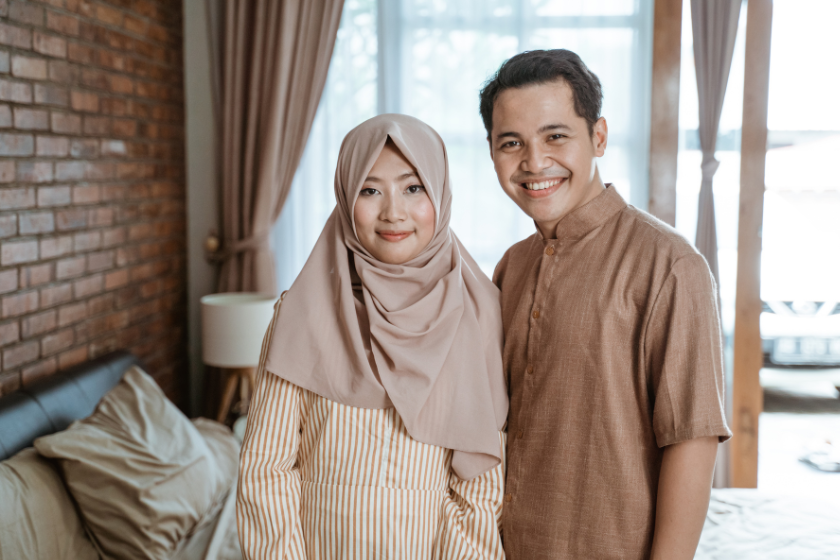 There are many different ethnic groups living within Singapore.
Accordingly, the national character is also diverse, and although it is difficult to generalize, there are several distinctive elements.
Singapore is home to diverse ethnic groups, and multiculturalism is an important factor.
Chinese, Malays, Indians, and others live together and build a common identity while respecting each other's culture and traditions.
There is a high value placed on education, and hard work and diligence are important.
The educational system is rigorous and competitive, but it maintains a high standard of education.
Many citizens strive for self-improvement and are generally committed to the pursuit of success.
Singapore is a society that values order and discipline.
Compliance with the law and obedience to public rules is strongly required.
The city will also focus on maintaining a clean and well-maintained environment, and citizens will be mindful of their behavior and manners in public places.
And Singapore is a cosmopolitan city, rooted in a global orientation, actively accepting foreign investment and international companies, and thriving in international exchange and business.
The people tend to be open-minded about different cultures and have an international outlook.
With the development of the economy, there is a growing trend to emphasize material wealth and comfortable living conditions, while also paying attention to work-life balance and family time.
Who are the Malays?
The Malays are an ethnic group living mainly in Southeast Asia, including Malaysia, Indonesia, Brunei, and Singapore.
They have deep Malay cultural, linguistic, and historical ties.
The Malays speak the Malay language and inherit elements of the Malay culture, which traces its origins back to historical kingdoms such as the ancient kingdom of Malaysia and the ancient kingdom of Sumatra.
There is a large Muslim population, and Islam is an important element of their culture and society.
The Malay traditions of marriage, festivals, food, and dress are closely related to their religious beliefs.
Muslims are prohibited from consuming alcohol, and for religious reasons, many Malays tend not to drink.
However, not all Malays are Muslim, and some Malay individuals consume alcohol.
Some Malays, especially in urban and westernized areas, may drink alcohol at social occasions and special events.
Business Manners in Singapore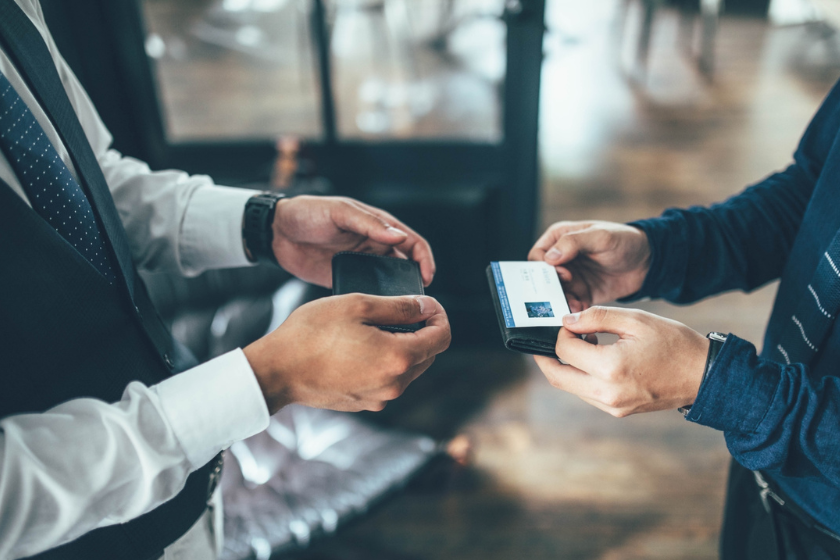 Here we introduce Singaporean business etiquette.
From greetings, we have compiled a list of things to be aware of since the feeling is a little different from Japan.
a fine thing to say (used as part of a sarcastic response to a rude remark)
In Singapore, the first greeting with a business partner is basically a handshake, without bowing or special greeting gestures.
Shake hands while maintaining a distance so as not to get too close than necessary.
After shaking hands, Malays make a gesture of placing the palm of the hand on the chest.
It is a cultural greeting, not an obligation, so there is nothing in particular that is required of us, but we should understand that we are being greeted with a polite greeting.
And even in Singapore, exchanging business cards is an important business greeting.
In most cases, there is an exchange of business cards at the first meeting, and the business card is offered so that the other party can read it.
Receive the card carefully with both hands, as some people do not like to have their business cards put away immediately,
Place it on the table so that it is visible during the meeting.
Be careful not to treat business cards carelessly, as it is against manners, just as in Japan.
In addition, many people feel very dry in the business world, so when they meet someone for the first time, they make judgments about their career and educational background, how well they speak English and whether they can communicate smoothly. In addition, many people in the business world have a very dry sense of humor.
See also: Business Etiquette in Singapore (Meetings, Contracts, Assignment of Duties)
attire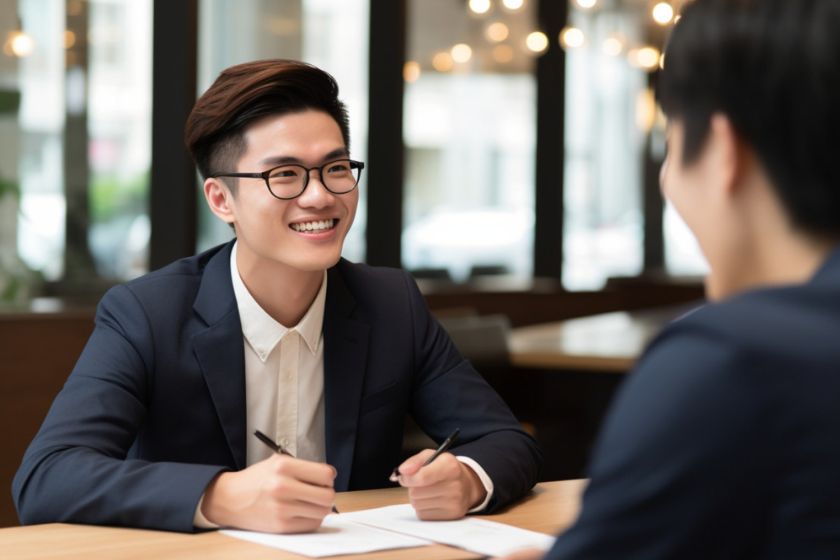 Because Singapore is only one degree from the equator in the northern hemisphere, the average annual temperature ranges from 24°C to 31°C, making the climate always summer-like.
The local business style for men is generally not to wear jackets, but to wear subdued-toned trousers, brightly colored shirts and ties.
Some workplaces do not allow short sleeves in business attire, although it is hot.
Women tend to wear blouses and pants or skirts, with many sleeveless people in positions where sleeveless is permitted.
However, it is always important to treat underarm hair in the case of sleeveless garments.
In Singapore, as in Japan, underarm hair is considered quite an etiquette violation.
In Singapore, a woman wearing revealing clothing has a very negative image.
Keep jewelry as modest as possible, as many people consider flashy accessories inappropriate for a business setting.
For holiday work, it is acceptable to dress a little more casually than usual, but sandals and slippers are not allowed in most places.
Thus, "cleanliness" is the hallmark of business fashion in Singapore.
business sense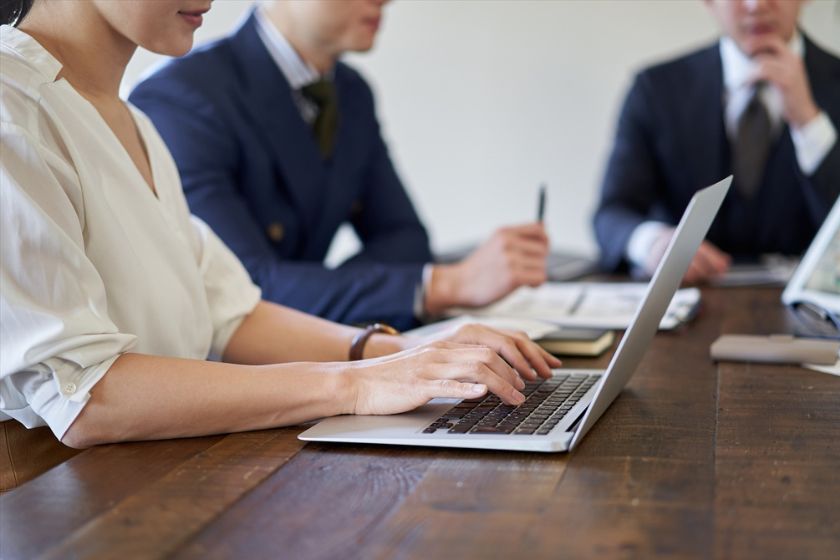 It is said that doing business with Singaporeans is benefit-oriented anyway.
Since Singapore is home to many international companies, the business style is often Western.
If a proposal is proposed that will greedily advance toward the target profit and create a benefit, the matter will be given top priority.
Tendency to put minor problems on the back burner and move toward larger solutions.
Therefore, it is important to note that this can create a lot of stress for mid-course changes and replacement of the proposed plan.
Therefore, while many people are said to be loose with time in general society, many people are also generous with their time in the business world.
And since few people work beyond their employment contracts, situations often arise where projects are passed around.
Therefore, when working with Singaporeans, it is important to understand their position and the type of work they are responsible for.
See also: Book "55 Iron Rules for Doing Business with Singapore" (published by ALC)
Singapore's Hospitality Culture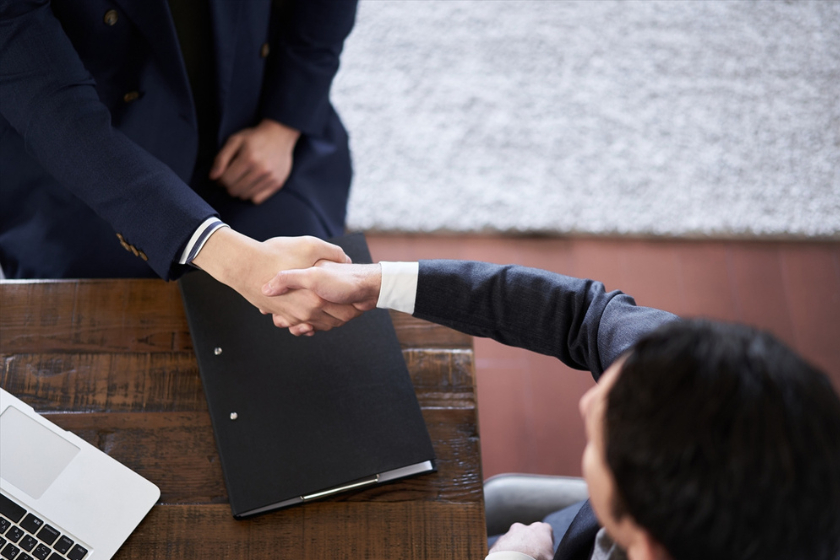 Business entertainment is also a very important business skill in Singapore.
Here is an introduction to Singapore's hospitality culture.
Business Entertainment
Entertainment is also an important scene in Singapore.
If they invite you, attend as much as possible.
If you received the invitation by letter, then respond in writing.
If you are unable to attend, have someone from within the company attend in your place who holds a similar position.
If the spouse is attending the meeting in the same room, the atmosphere is more personal and friendly than the business aspect of the meeting, so avoid talking too much about business.
When we invite others for entertainment, we need to make sure that we are considerate of food and alcohol for Malays and other Muslims.
Entertainment within Singapore often follows a dinner and then an after-party.
Move to a nightclub, karaoke or a restaurant with female hostesses.
The same process can be used for entertaining in Japan, and hospitality that allows guests to enjoy traditional Japanese entertainment is also appreciated.
And golf entertainment is also popular.
In recent years, as in the West, sports entertainment, gyms and running have become popular, so if your partner is a sports enthusiast, it is recommended to incorporate them.
coffee break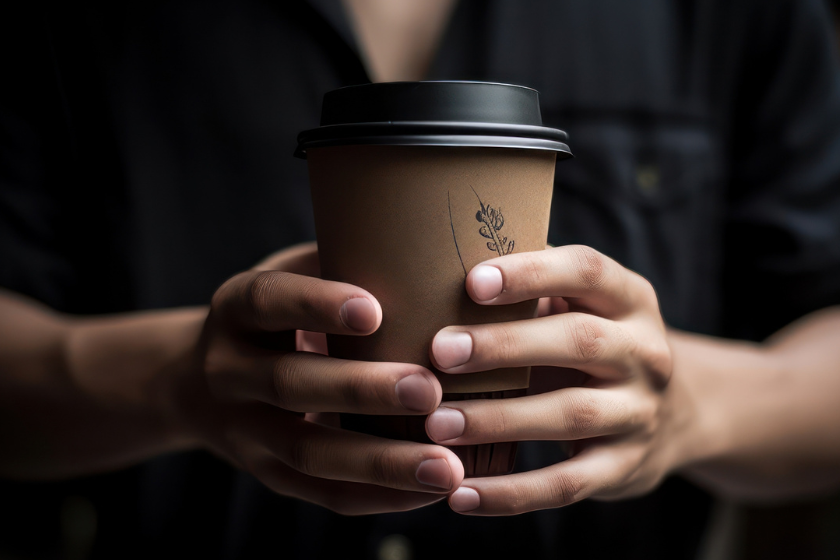 It is said that coffee breaks are more important to Singaporeans than entertainment and drinking.
In addition to break times, we may stop by a café or Starbucks for a meeting over a cup of coffee.
If you are a colleague or business partner, you can deepen your friendship over a cup of coffee, so I recommend that you try to attend as much as possible when Singaporeans invite you for coffee.
Manners for Eating and Drinking
There are many Malay Singaporeans and other Muslim and Buddhist Singaporeans who do not drink alcohol.
Therefore, be careful not to force alcohol on them or invite them to a drinking party, as this is considered rude.
In addition, halal food is required, so if you are preparing both a reception dinner and a lunch, you must make sure to confirm this.
Halal food also prohibits forbidden ingredients from coming into contact with the serving dish or chopsticks, so be sure to use separate dishes for serving.
When planning a meal or a drinking party, it is important to understand and prepare for Halal etiquette well in advance.
If you are invited to an event where food is served, it is considered good manners to arrive a few minutes late.
Of course, it is important to be on time, but arriving too early gives the impression of greed to the other party.
On the other hand, if you are the one who planned the event, be sure to arrive at the venue before the other party.
It is bad manners to keep your guests waiting, and we would be sorry if we made them feel uneasy about arriving early.
souvenir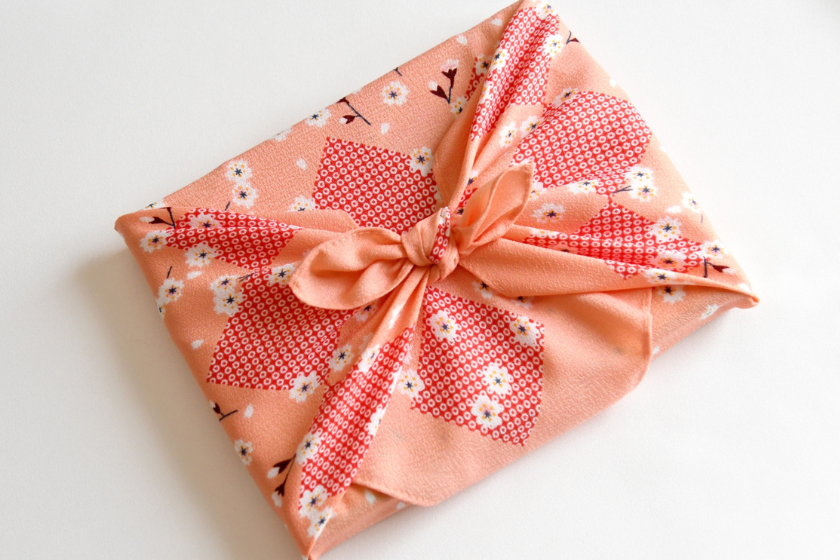 In Singapore, when you are invited to an event hosted by a business partner, you give a gift as a token of your appreciation.
Basically, a bottle of wine or chocolates is the most common gift, and alcoholic beverages are discouraged for gifts to companies where many executives are of a denomination that does not drink alcohol.
On the other hand, there is no culture of giving a gift in return for receiving a souvenir, but it is appreciated to give a gift in return with a word of thanks.
5 Japanese cultural experiences that Singaporeans will enjoy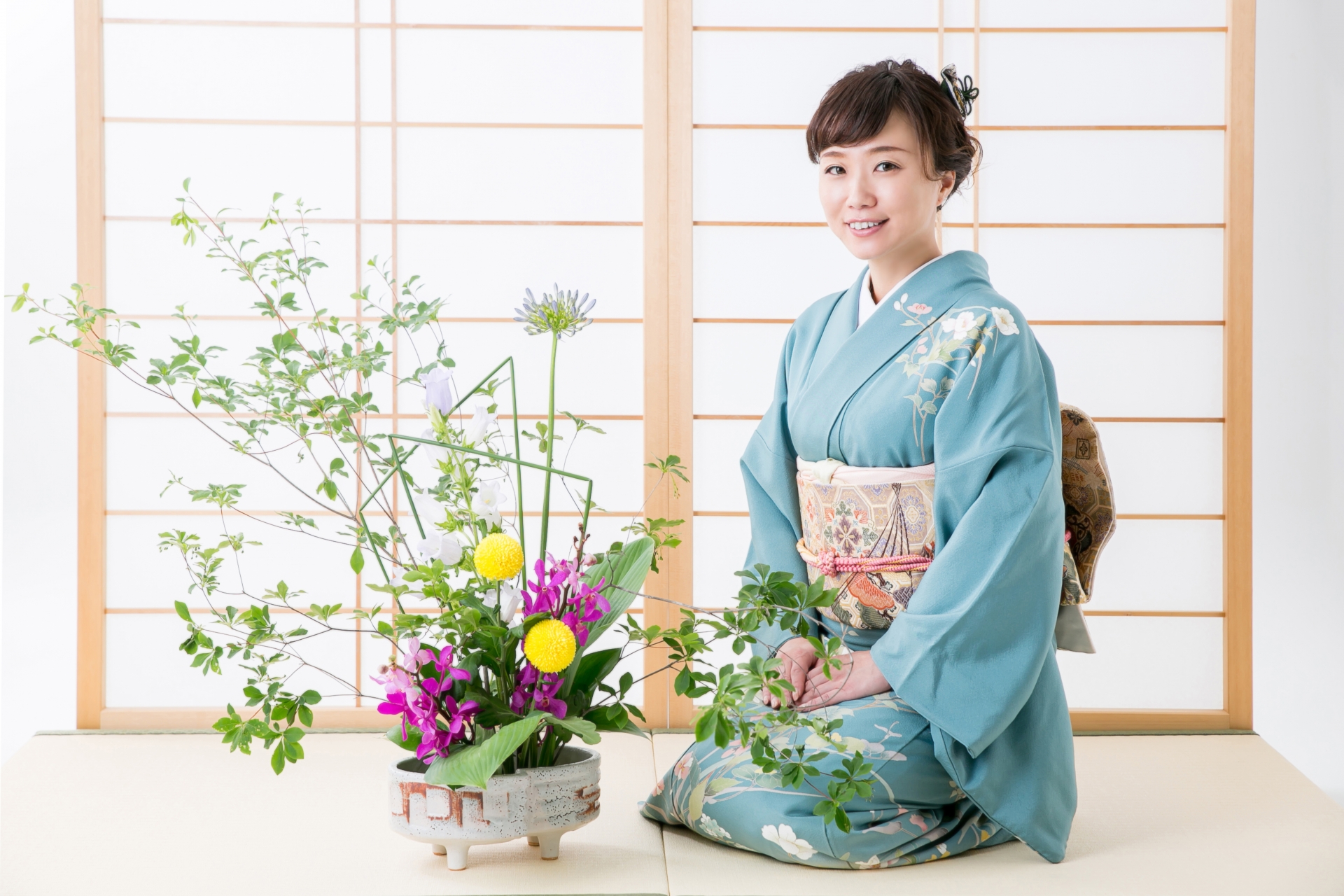 In Singapore, a multi-ethnic country where different cultures coexist, it is very important to have one's own cultural background.
Therefore, welcoming them with Japanese culture will lead to the perception that they are a partner with pride in their own country, and will give them a sense of trust as a business partner.
Here are five recommended Japanese cultural experiences for Singaporeans.
Recommended Related Article;
Japanese cultural experiences popular among foreigners! Recommended 12 Experiential Sightseeing & VIP Entertainment
geisha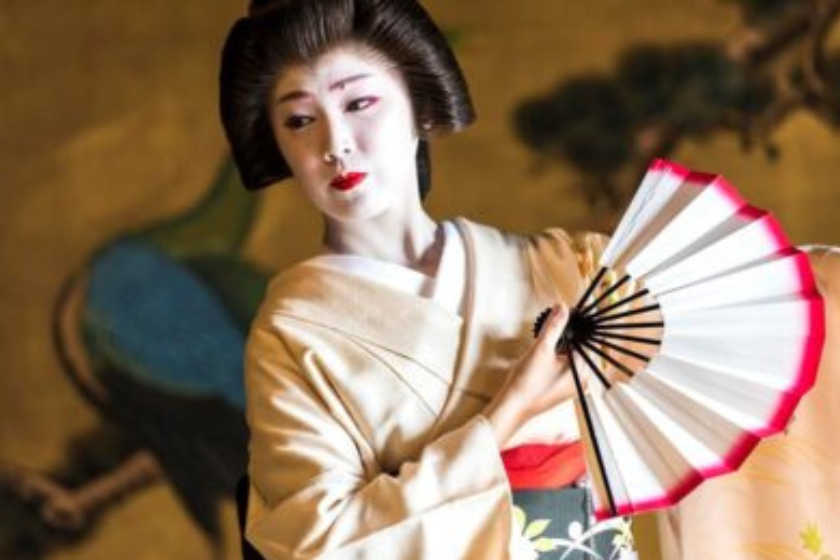 For entertaining Singaporeans, we recommend geisha, the professionals of Japanese hospitality.
Many people are culturally accustomed to being entertained by female hostesses, but Japanese geisha are exceptional.
They are popular among Singaporeans because of their skillful approach to entertaining and their presence in the Japanese atmosphere.
Geishas are also traditional Japanese dancers, so you can enjoy authentic Japanese traditional performing arts at your reception dinner.
They will incorporate teahouse games and create a very enjoyable atmosphere for the event.
If you are planning to include a Japanese cultural experience in your entertainment for Singaporeans, geisha are a very natural and welcome way to do so.
Recommended Related Article:
kabuki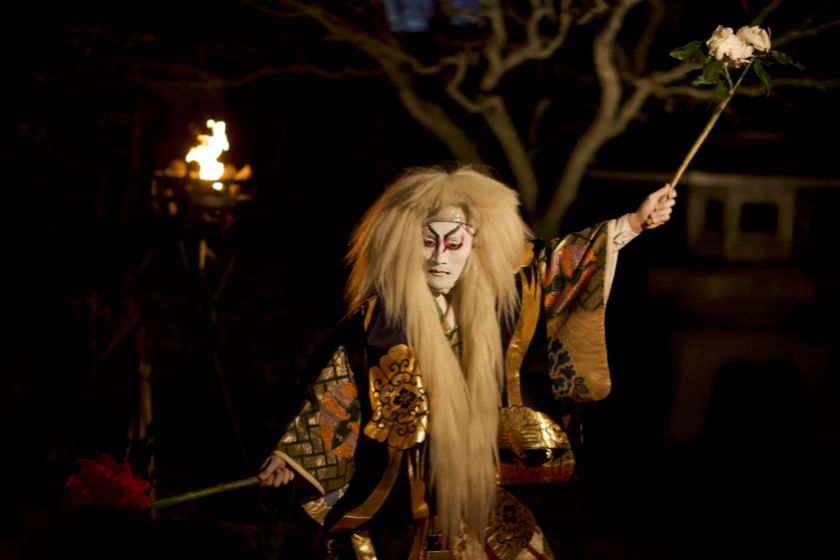 We recommend the Kabuki experience for special guests from Singapore.
Kabuki is one of the most popular traditional Japanese stage performing arts.
It is a traditional art form that attracts a great number of foreigners who are interested in it because it has a uniquely Japanese aesthetic.
The Kabuki Experience, a custom-made project, can be planned to include a performance by a Kabuki actor at your dining venue.
You will be able to enjoy Kabuki, which cannot be seen unless you visit a Kabuki-za theater, while dining at a leisurely pace, and we can offer you a very luxurious time.
We can also plan the event according to the customer's needs, as the method is flexible and can include explanations about Kabuki from Kabuki actors and Kabuki make-up.
This project is especially popular among the wealthy, and is recommended as a Japanese cultural experience that offers a sense of luxury.
Related articles:Recommended for inbound visitors to Japan! What is popular traditional entertainment?
martial arts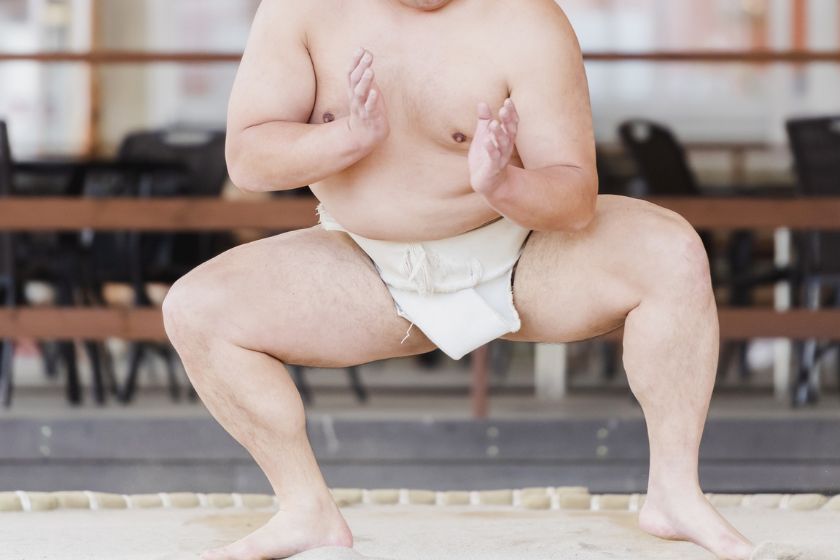 We recommend the martial arts experience of Sumo and Karate for entertaining Singaporeans, who are popular for sports entertainment, including golf entertainment.
There are many ways to plan a martial arts entertainment project.
From workshop-style projects with direct instruction from martial artists, to martial arts entertainment for large crowds, to training for employees, our programs are popular.
In the martial arts experience, students choose from a selection of Japanese martial arts such as karate, sumo, kendo, iaido, aikido, and kyudo, and actually learn from expert instructors.
It can accommodate both experienced and novice players, and can be enjoyed by people of all ages and both genders.
It can be enjoyed like a gym or yoga, so it is recommended for entertainment projects for sports-minded Singaporeans.
Recommended Related Article:
Sumo] Sumo experience is very popular even in foreign countries! Points of explanation based on basic knowledge of rules, history, etc. and how to watch the matches.
Karate]: [Why karate is popular among foreigners]: A team-building example of Japanese spirit
houseboat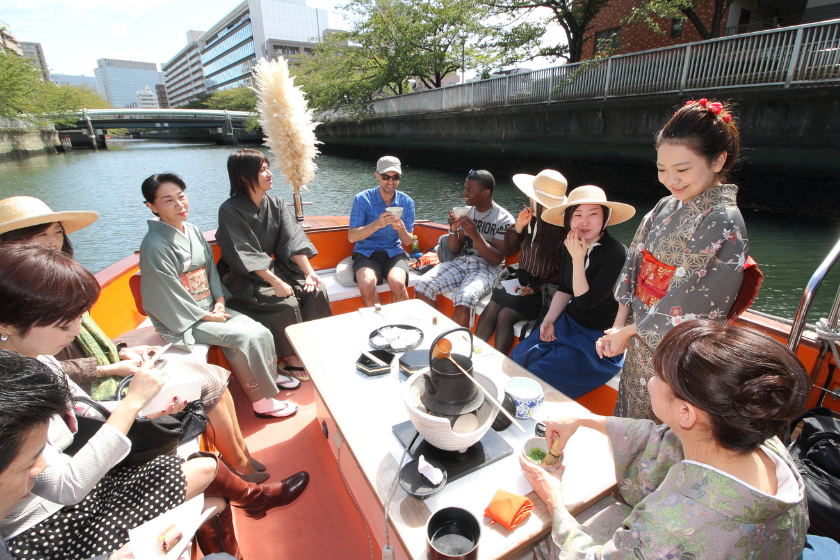 This plan allows you to rent a yakatabune for a leisurely crossing of the Sumida River and enjoy a meal during the trip.
Custom-made plans are also available, so you can enjoy a performance of Japanese performing arts by geisha on a yakatabune, or a samurai sword fighting performance.
This plan is recommended for guests with limited time, as it allows them to enjoy a meal while sightseeing in Tokyo, and on top of that, experience traditional Japanese performing arts up close and personal.
You can also enjoy drinks on a night cruise in the evening, so there is no limit to the number of plans you can make to suit your needs.
tea ceremony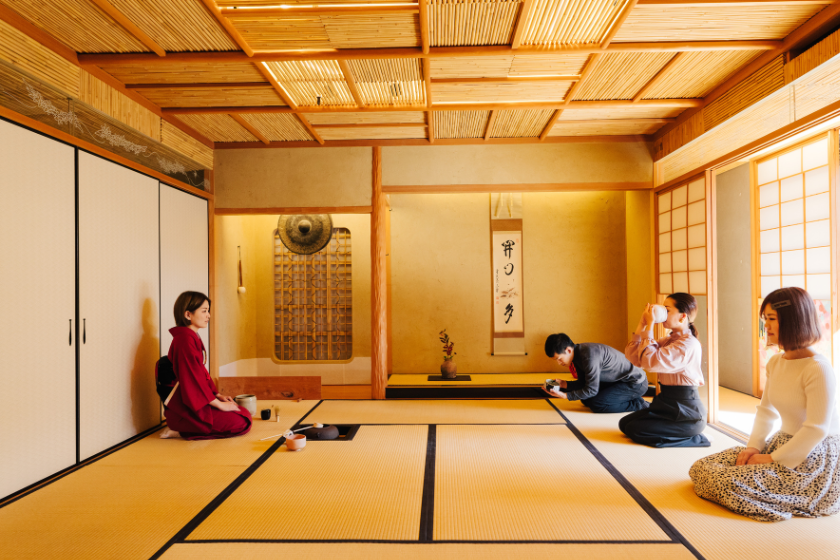 The tea ceremony is still popular among Singaporeans.
The tea ceremony is highly recognized in Singapore, and since Singaporeans are also people who enjoy tea on a daily basis, many people tend to be interested in the tea ceremony, a way of receiving tea that has its own style.
The secret of its popularity is that you can experience the tea ceremony and kimono at the same time, so you can enjoy the authentic Japanese style.
You can also plan a leisurely change of location after the dinner.
For example, visitors can enjoy chatting while relaxing over a cup of tea in the tearoom overlooking the Japanese garden.
You will experience business entertainment that is uniquely Japanese.
Recommended related article: [Practiced by expatriates] Omotenashi with Tea Ceremony and Kimono: https://www.motenas-japan.jp/news/sado.html
summary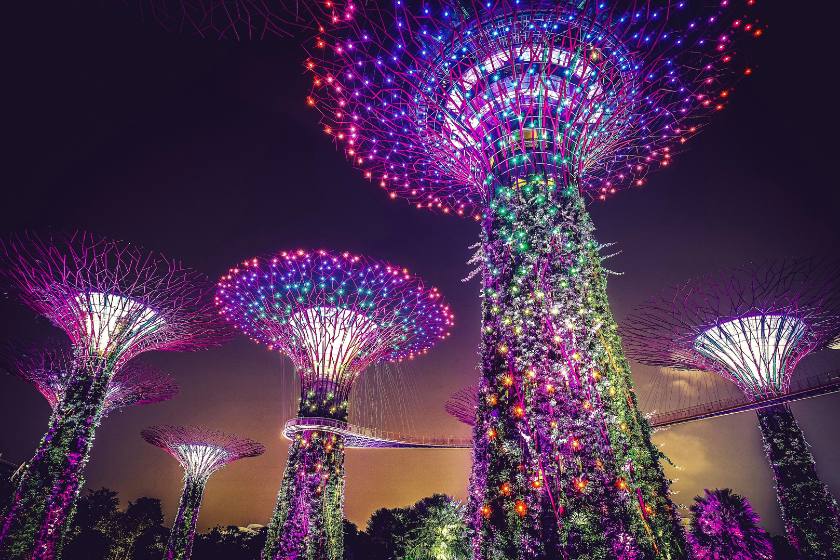 Entertaining cosmopolitan Singaporeans will be important to respond to their global values.
That is why ethnic identity tends to be important, and it is important to deepen exchanges while respecting each other's pride in one's own culture.
This is the reason why Japanese cultural experiences are suitable for entertaining Singaporeans.
We encourage our special guests from Singapore to experience the wonders of Japanese culture and deepen the friendship of mutual cultural exchange!