Former French President: A Sumo & Japanese Culture Enthusiast in Diplomatic Hospitality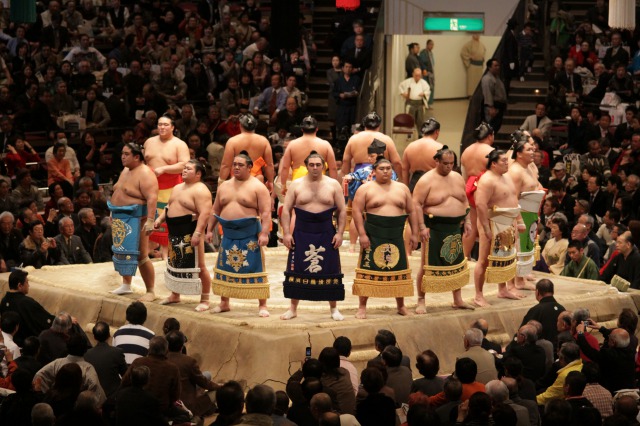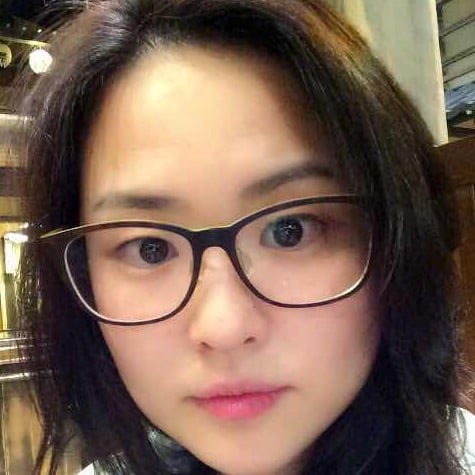 There are many important people who are famous for their pro-Japan stance, but one of the most famous is the late former French President Jacques Chirac, who is said to be a Japanophile, an intellectual, and a great lover of Japanese culture.
Anecdotes about him and Japan are too numerous to mention.
In this issue, we discuss President Chirac and sumo wrestling,
And here are some information about the Sumo experience that may be helpful for entertaining important foreign guests.
Pro-Japanese, late former French President Jacques Chirac
Former President Chirac and Japan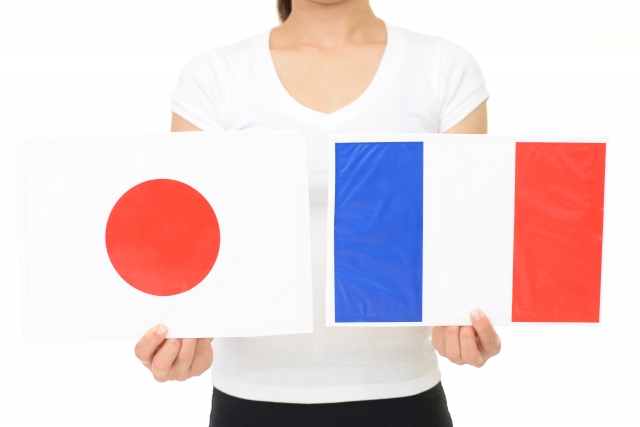 Jacques Chirac, the pro-Japanese president, is said to have made 40 public visits to Japan alone.
President Chirac and Japanese Art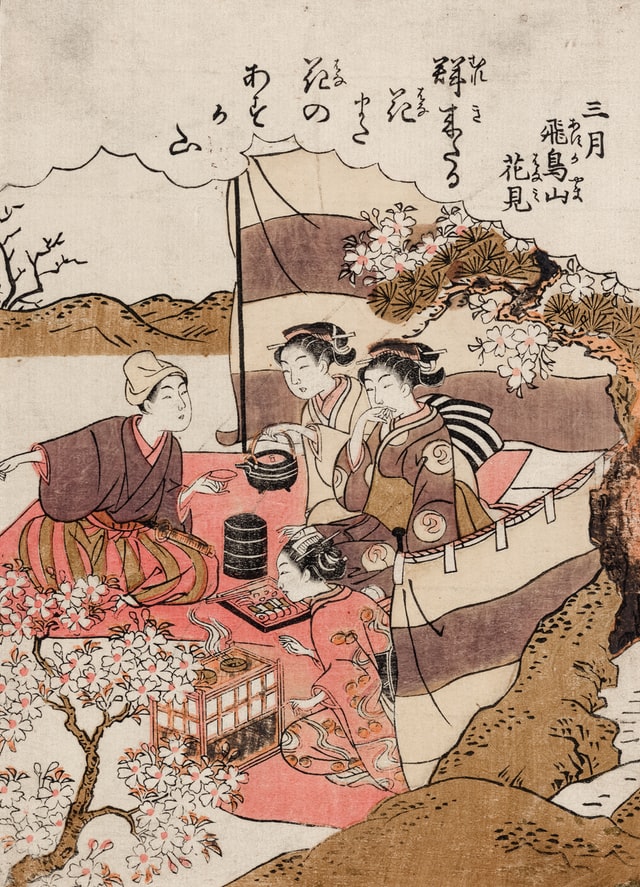 The late Jacques Chirac, former president of France, was well known as a pro-Japan person.
Moreover, it is said that he was not only pro-Japanese, but also an intellectual.
His interest in Japan began in his childhood.
I loved the Musée Guimet, the Museum of Oriental Art in Paris, where my interest in Japan began.
When he was in high school, he visited the Guimet Museum more times than he could count.
The Guimet Museum in Paris is said to have a collection of 45,000 works of art from all over Asia, including China, Japan, Southeast Asia, and Korea.
Among the many items in the collection, a number of Japanese works of art captured the heart of the Chirac boy.
From there, his interest in Japan, which began when he was a student, led him to read the Manyoshu (Anthology of Myriad Leaves), and he loved reading Japanese literature, including Shusaku Endo.
He was also deeply interested in classical Japanese literature, as evidenced by an anecdote about a month-long stay in Japan in 1994, during which he made a tour of the Okunohosomichi path.
When he visited Japan as the president of France, an interpreter interpreted a clay figurine on display at the prime minister's office as a haniwa (clay figurine), and he chided him about the difference.
It is said.
As a Japanophile who could even point out the difference between a haniwa (clay figurine) and a clay figurine, his deep insight into Japanese culture was a hot topic in Japan at the time.
He also amassed a vast collection of Japanese antiques himself.
The figure can be admired at the Jacques Chirac Museum in the village of Salins, a small village in the Corrèze department of his birthplace in midwestern France.
Kebranly Art Museum

His enthusiasm for Oriental art from an early age has made him a prominent figure in the French art world as a key figure in the creation of the Musée du Quai Branly in Paris, which opened in 2006.
The Musée du Quai Branly was established in 2006 along the Seine River in Paris.
This is an unprecedented museum that showcases civilizations, arts and cultures born outside of Europe.
Visitors can view cultures and peoples born in Africa, Asia, Oceania, and Native America that are still alive today.
The idea to establish this museum is said to have been initiated by Jacques Chirac, a Japanese art enthusiast, and Jacques Kerjasz, a primitive art researcher.
He was at a reception at the Keblanley Museum of Art,
Behind the completion of the Kebranly Museum is the will to reject the mistaken opinion that what Western civilization has arrived at is the path that all mankind should follow, and that other civilizations and cultures are only "primitive," either as a legacy of the past to be studied and used as research material or inspiration for Western artists. There exists a willingness to reject the erroneous opinion that it is only "primitive.
These prejudices must be abolished.
Because just as there is no pecking order among human beings, there is no pecking order in art.
Every culture in the world deserves equal respect.
This belief was the driving force behind the creation of the Kebranly Museum ……"
Jacques Chirac's focus on Japanese culture, which began in his childhood, may have fostered respect and reverence for non-Western civilizations and helped guide France toward greater freedom and equality.
Former President Jacques Chirac's Love of Sumo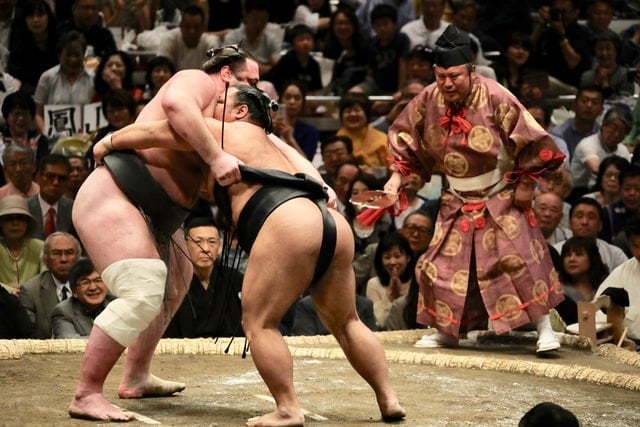 Japanese sumo is said to be the most beloved of all traditional Japanese cultures by President Jacques Chirac, who is a renowned Japanophile and lover of Japanese art.
His love for sumo was so great that he named his dog Sumou.
The ambassador of the Japanese consulate at that time was the first to report the winners and losers to the Elysee Palace every day during the Grand Sumo Tournament.
In 1999, when then Prime Minister Obuchi visited France, Takanohana presented him with a rope and a gunbai, which he dedicated to the Meiji Shrine, to his great delight, and the rope is still on display at the Chirac Museum.
His favorite wrestler was Kotonishiki, and he and former Prime Minister Obuchi, who was from the same hometown as Kotonishiki, had a lot of sumo talk back then.
He liked watching sumo so much that during his presidency, he talked to French broadcasters and obtained recordings of live sumo matches before they were televised.
In 2005, he made his 45th public and private visit to Japan.
The first thing he did after getting off the plane was to visit the Spring Grand Sumo Tournament in Osaka.
Jacques Chirac's memoirs, Volume I, contains a passionate discussion of the aesthetics of Sumo partitioning.
He described the depth of the partition, saying, "I don't know of a gaze stronger than the mutual glare of two rikishi before a fight."
He added, "Sumo was a life lesson for me.
They taught me not to give up and to fight until the last moment when victory or defeat is decided," etc,
Mr. Chirac said, "I learned everything I needed to know in life from sumo.
He has stated publicly that sumo is an integral part of his philosophy.
Jacques Chirac Cup
As President of France, he twice made efforts to realize the Grand Sumo Tournament in Paris and established the French President's Cup (Chirac Cup).
It was awarded to the makuuchi champion rikishi from 2000 until 2007, when he retired as president.
Today, the Chirac Cup has been succeeded by the Cup of Friendship between France and Japan.
Giant macaroons appearing in the ring
After the Chirac Cup was abolished, the relationship between France and sumo continued as the French-Japanese Friendship Cup, dedicated to the makuuchi (top-ranked wrestler in the makuuchi division).
From the July 2011 location, former French President Jacques Chirac commissioned Pierre Hermé, a master French pastry chef.
At the time, Japan and the sumo world were in a dark and heavy mood due to the Tohoku earthquake and the eight-crore corruption scandal in the sumo world.
Thinking of Japan and the sumo world, Mr. Chirac asked Pierre Hermé to create something that would cheer up Japan.
This giant macaron is 41 cm in diameter and 25 cm high, and has been presented in pink, green, and gold in successive generations.
The second prize is an assortment of gold macaroons with plenty of gold leaf.
To allow busy wrestlers to enjoy macarons with a short shelf life, they can order them at a later date and have them delivered to their rooms at their convenience.
Sumo's Strength as Diplomacy and Hospitality to State Guests
Sumo Diplomacy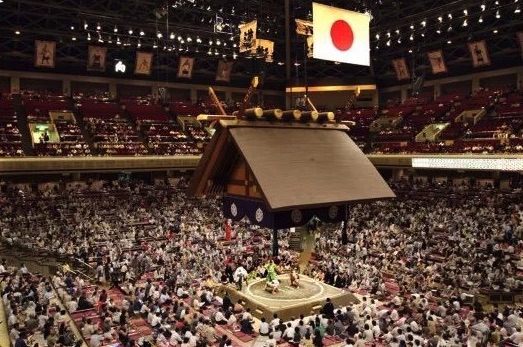 Not only former President Chirac, sumo as a national sport has entertained various state guests as a stage for Japanese diplomacy.
On important political occasions, the Japanese government invariably arranges for the reception of state guests by Sumo wrestlers.
Former Princess Diana of the United Kingdom watched sumo with her husband, Prince Charles, in 1986.
The presidents of Mongolia and Bulgaria, the countries from which the foreign wrestlers hail, also make sure to watch sumo when they visit Japan.
Sumo matches are provided for visits to Japan by past presidents of the United States.
President Trump's visit to Japan was one of the most memorable in history, and the sumptuous Sumo hospitality he received was unparalleled.
A more detailed article on Sumo Entertainment can be found here.
Reference article 1: How to entertain VIPs by learning from the case of a visit to Japan by the President of the United States:
Reference article 2: Very popular Sumo experience! How to explain to foreigners and hospitality entertainment:
This history of diplomacy in sumo actually dates back to the Edo period.
When Perry came to Japan, a sumo match was also a diplomatic entertainment prepared by the Edo shogunate.
When the Japan-U.S. Treaty of Amity was signed in 1854, the names of the wrestlers were also listed in Commodore Perry's hospitality.
Wrestlers are said to have performed practice sumo matches for the soldiers and carried gifts to the black ships.
Reference site Daily Newspaper:
Recommended Sumo Experience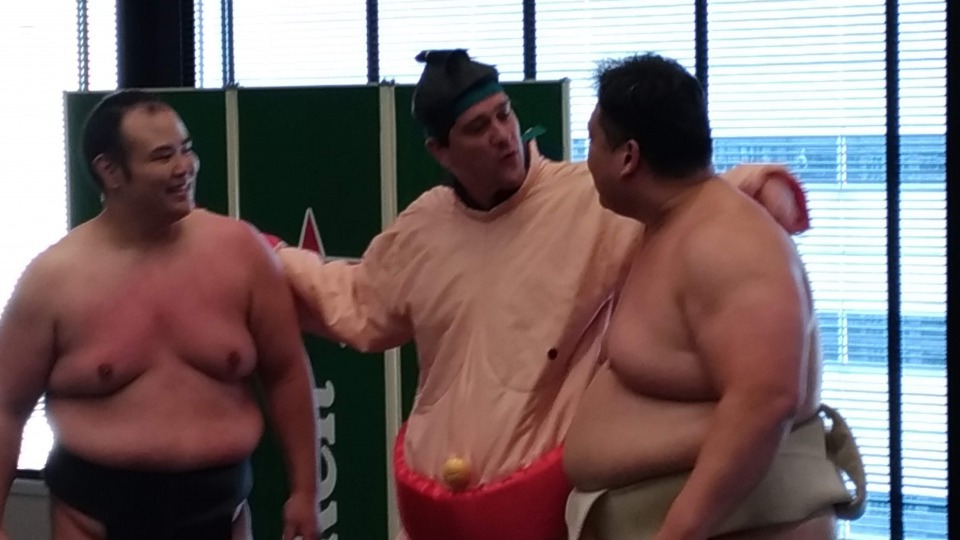 Sumo is thus one of the keywords in Japanese culture for important diplomatic occasions or when you want to further convey the country of Japan to others.
If your foreign guest is thoroughly interested in sumo, like President Chirac, he or she will probably enjoy watching sumo for hours on end.
But I know sumo somehow, but not in detail.
Since I am going to Japan, I would like to see sumo wrestlers.
If you are thinking about it, how about a Sumo experience?
The Sumo Experience is a fun time spent in a sumo room with real former sumo wrestlers.
This is a Japanese cultural experience that allows you to experience sumo more fully by doing so.
Watch former rikishi compete in a serious match up close.
Visitors are not usually allowed to enter the ring to compete against actual rikishi.
Enjoy freshly prepared authentic chanko-nabe cooked by former sumo wrestlers.
As I said, you can experience sumo wrestling in a way that even Japanese people cannot easily do.
While there are many invisible barriers for foreigners, such as language and Japanese customs, the Sumo Experience for foreigners is a popular way to experience actual Japanese culture through all five senses.
Reference article; Sumo explained in English | Reasons for its popularity and special experience for foreigners:
summary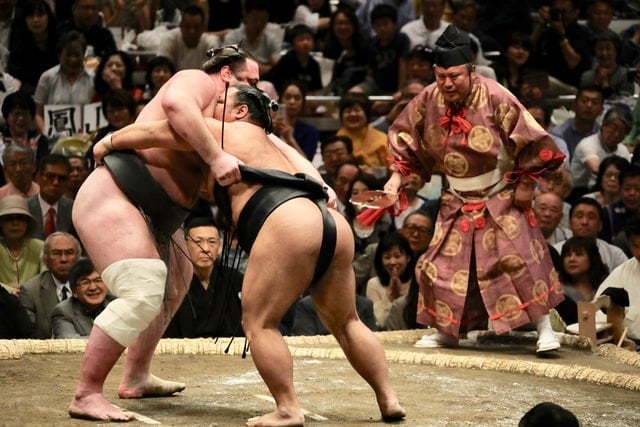 Jacques Chirac passed away on September 26, 2019.
His political charisma and opposition to the war in Iraq have made him a great figure at various times in history.
Former French President Jacques Chirac was said to be a bulldozer of a man, practicing a philosophy he learned from sumo wrestling.
Perhaps the secret of his overflowing strength lay in sumo wrestling.