The Meaning of VVIP and 10 Examples of Hospitality Events for High Net Worth Individuals and 3 Examples of Entertainment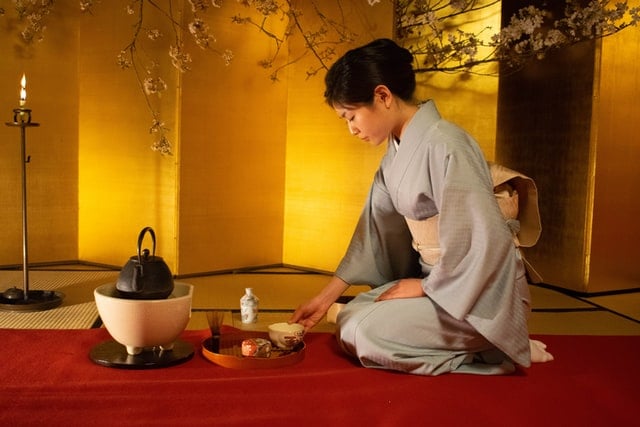 Are you familiar with the term VVIP?
Acronym for Very Important Person, VIP.
And,
The Very Very Important Person is called VVIP.
[As the literal translation suggests, it is an abbreviation for people who can influence the world, such as political and economic figures, very famous artists, and millionaires.
They are super wealthy people who are accustomed to dealing with the best of everything – real estate, travel, transportation, etc.
The VVIP trend is always revolutionizing the world of luxury, seeking "more advanced, more rare, and more rich".
However, when it comes to actually entertaining such foreign VVIPs, there are many concerns and mysteries.
In this issue.
– What is VVIP?
– I don't have an image of what kind of people they are. ……
– What should I keep in mind when entertaining foreign VVIPs?
– I would like to know about examples of foreign VVIP hospitality in Motenas Japan.
We hope that this article will help you to have a clearer and deeper image of foreign VVIPs so that you can resolve any concerns you may have.
Fundamentals of VVIP hospitality
What is VVIP?

What kind of person is a VVIP in the first place?
VVIP is an acronym for Very Very Important Person.
A super-important person is generally defined as "a person who holds a position or office of social importance.
Specifically, this includes people in important national positions and executives of large, world-renowned companies.
Of course, this is a general criterion; if you are a very important person in your respective company or business, you are a VVIP.
In addition, the very wealthy, such as those with total assets exceeding one billion, are also referred to as VVIPs because they are socially influential individuals.
Here is the French luxury services website DANDY's view as a concrete image of the VVIP super-rich.
"They don't hesitate to cross the Atlantic in a private jet and charter a starred restaurant in Paris for the night.
We prefer 5-star private villas that allow us to remain completely private to the most luxurious suites.
And if the only way to get to the resort is by private jet, a helicopter will take you the few kilometers from the airport to its location.
This is a very wealthy person with a sense of being a very wealthy person."
Reference site: DANDY
What VVIP means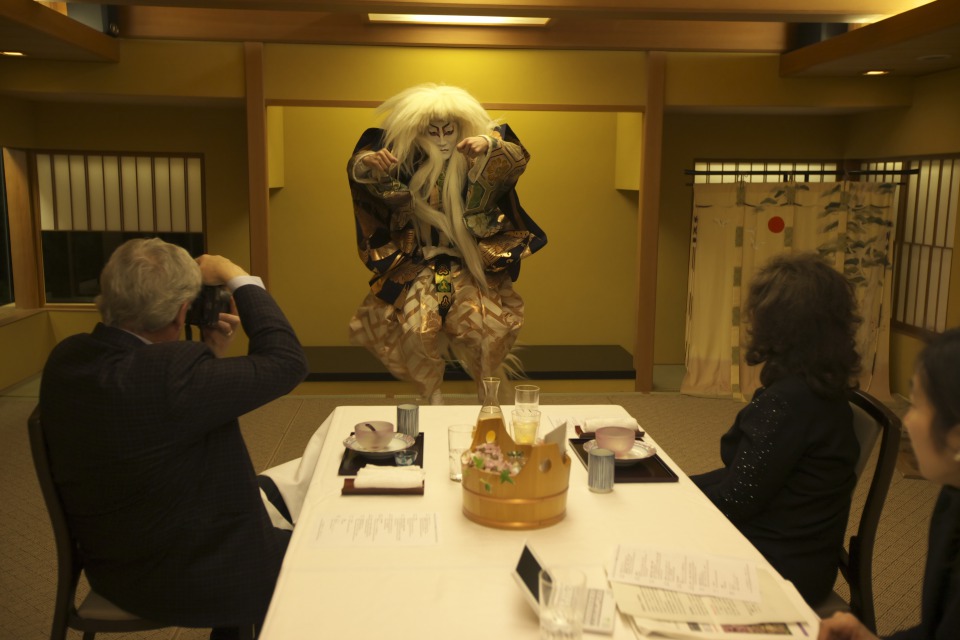 VVIP is a word you may not hear often, but what it means is people who are given special treatment.
It means that the very important people in politics and business, the very wealthy, and celebrities in the entertainment industry receive special services that are different from those of the general public because they are special individuals.
But at the same time, many VVIPs and ultra-wealthy people are not aware that they are special.
What does VVIP want?
What makes a VVIP different from other guests or "mere" VIPs?
In order to come up with a precise hospitality plan, we first need a concrete image.
For example, there was an interview with a French private jet provider about VVIP using private jets.
So, I found an interesting article that gives a clearer picture of VVIP, and I would like to share excerpts here.
"They won't ask themselves if one plane is cheaper than another.
They choose the one that best suits their needs without regard to price.
It has to be luxurious or extravagant.
Instead of focusing on the benefits of the product, we value the sense of benefit to us.
Private jets are more affordable for them if they make their own arrangements for personal use.
For example, if three Parisian couples were to spend a weekend in Vienna or Venice, renting a jet would cost no more than six business class tickets.
Above all, it has the advantage of being able to complete all boarding and customs formalities.
They are very light because they often obtain a list of passengers and copies of their passports in advance and do all the work in advance.
In the United States, businessmen and industrialists take business planes the same way they take cars, in France they are still a bit exceptional and viewed with suspicion, and here in the Middle East and Russia
Within a decade, sales of private planes exploded, and they became a practical and comfortable means of transportation for regular use.
Business aviation is not at all ingrained in the culture in China, except for the new billionaires. "
Citation: Plus exigeants, plus rares, plus riches : les VVIP révolutionnent la planète Luxe:
As can be seen from this interview, many VVIPs also choose to focus on benefits and comfort when spending large sums of money.
However, instead of spending vaguely and randomly just because you have the money, those who can more accurately meet the needs that can be obtained will be chosen.
The billionaire IT company CEOs who also rule the Silicon Valley world are famous for their simple attire, always wearing jeans and a plain shirt.
Many VVIPs are like them in that they choose the best and most appropriate for their situation and their needs.
So, as you can see here, VVIPs are often bold with their money on a regular basis, but don't just assume that this means that they are most pleased with extravagant, expensive, and luxurious things.
Basically, with VVIPs, there is not much attachment to what money can buy.
As those who have actually interacted with them have realized, most people value relationships with people they can trust, settle down with, and open up to more than anything else.
What is important is not the money, but the extent to which you can answer the needs of others and the use of your mind.
They are not expecting a price for our services, but what we can do for him.
To entertain VVIPs
VVIP Hospitality and Entertainment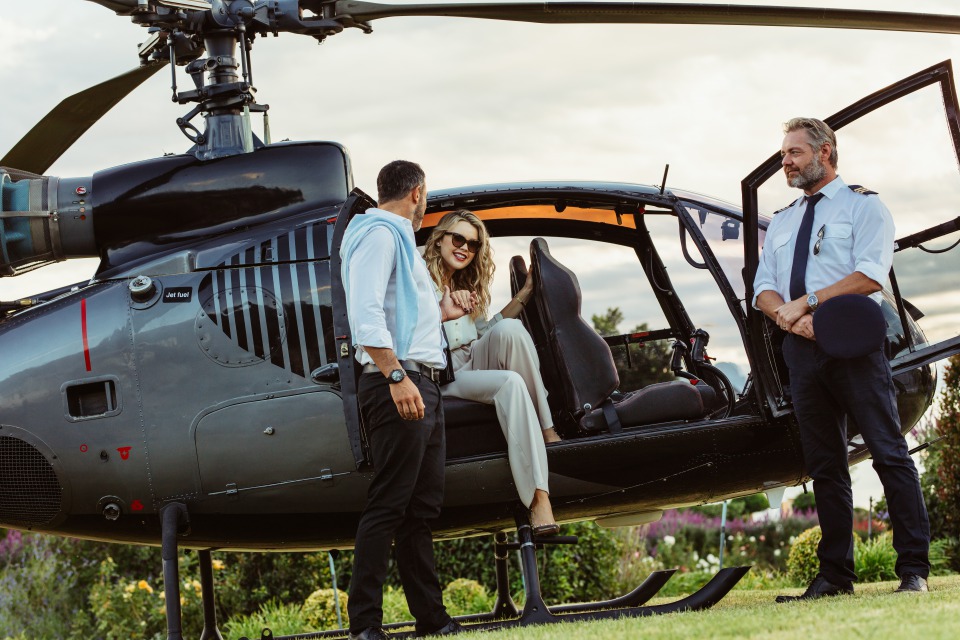 At luxury brand stores and other places where celebrities from all over the world come and go on a daily basis, they are always thorough in their attention to detail and concern for their customers.
In a luxury brand store, the customer is an actor on stage, and the sales staff, like a sophisticated and skilled stage crew, is there to direct and assist in making the customer's shopping experience more enjoyable.
In the same way, we will always respond to the needs of our guests by providing sincere hospitality to make them feel more comfortable.
For example, even after careful planning and preparation, a meeting may be canceled at short notice due to work or personal reasons.
In the unlikely event of a cancellation, you must still make a heartfelt apology to the restaurant, staff, etc. with whom you made the reservation.
In addition to the scheduled schedule, it is also a good idea to have a contingency list of things you can do to accommodate their urgent requests.
For VVIPs, who are often unable to move at their own convenience due to their important position, people who are willing to work hard and accommodate sudden changes without being uncomfortable will be important to them.
And at this time, it is important to keep in mind not to impose hospitality.
Human skills required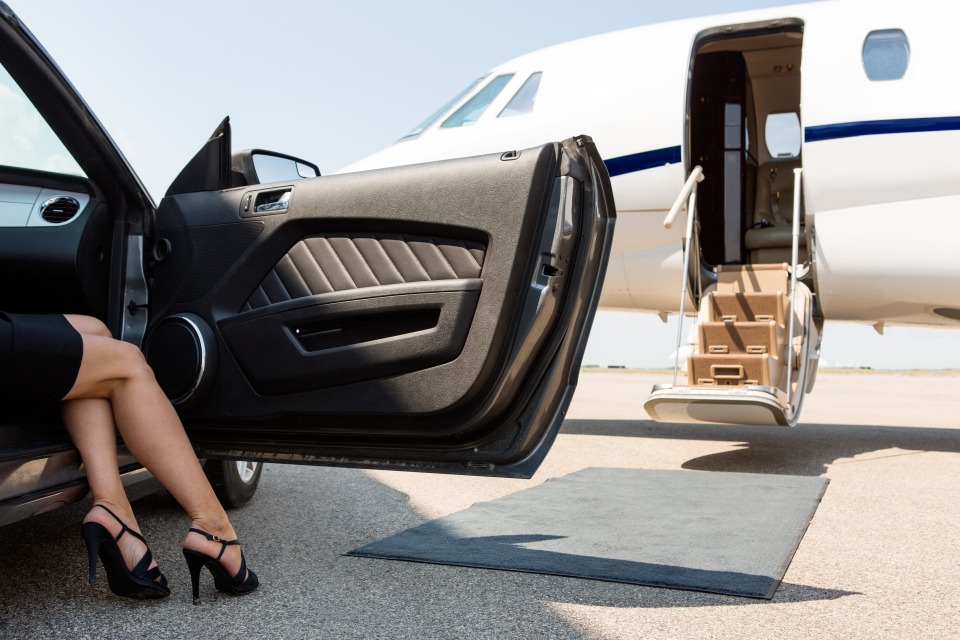 When entertaining VVIPs or supporting their stay in a very close proximity by interpreting and taking care of them, it is also important to consider the human skills of the people you are entertaining.
When you spend a lot of time with celebrities, VIPs, and even VVIPs, many people will be looking at your own personal qualities.
Many people observe the human ability of the other person, even if they are in a different position, rather than as someone who provides needs as a job.
Whether there is a sincerity of eye-intellectual curiosity, courtesy and sincerity.
They are interested in being treated by someone with such human charm.
Not to mention, a short stay in Japan.
In the case of private parties, there are people with their loved ones as well.
Are these people really capable of taking the time out of their extremely busy schedules and their personal time?
Being able to do the job is a prerequisite, and if you are going to spend even more valuable time with a person, it is of great value whether or not you can trust him or her as a person.
However, if we win your trust, your request will surely be repeated again and again.
If you spend time with VIPs and VVIPs, you are always learning from them.
When you are stimulated by them, you want to improve your own human attractiveness.
Therefore, to be able to treat VVIP with confidence and liveliness, we should always keep our antennae up for various things on a regular basis and polish ourselves as well!
International Protocols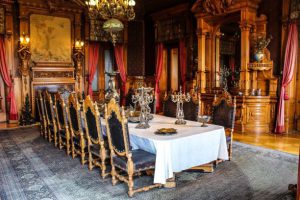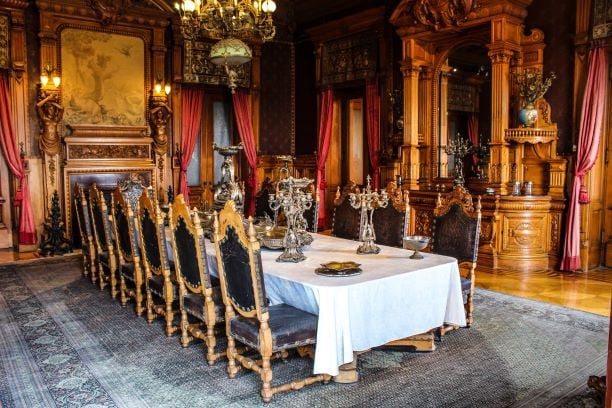 International protocol is a diplomatic courtesy between nations.
Courtesy between nations is a basic rule to make people of different cultures and customs feel comfortable with each other.
Manners for comfortable and smooth interaction across cultural and customary differences.
On the international protocol, the sense of security that comes from staying under the same rules and respect for each other deepens the exchange.
It is the respect of the other party in accordance with the rules of international etiquette when a government dignitary conducts diplomacy.
VVIPs are required to follow international protocol, even if they are not government officials.
The details of the international protocol are very detailed, but we will keep the important parts in mind and acquire the rest as needed.
You can proceed with your study in this way.
Although the rules may give the impression of being rigid and formal, on the other hand, these rules allow you the freedom to create the kind of hospitality you envision.
If you are vaguely wondering how to deal with VVIPs, we recommend that you learn the international protocol.
This past article is a detailed past article about the International Protocol.
For reference!
International Protocol for Entertaining Important Guests: 5 Principles of International Manners and 20 Points to Consider with QA
Tips for entertaining foreign vvipers
keep one's interest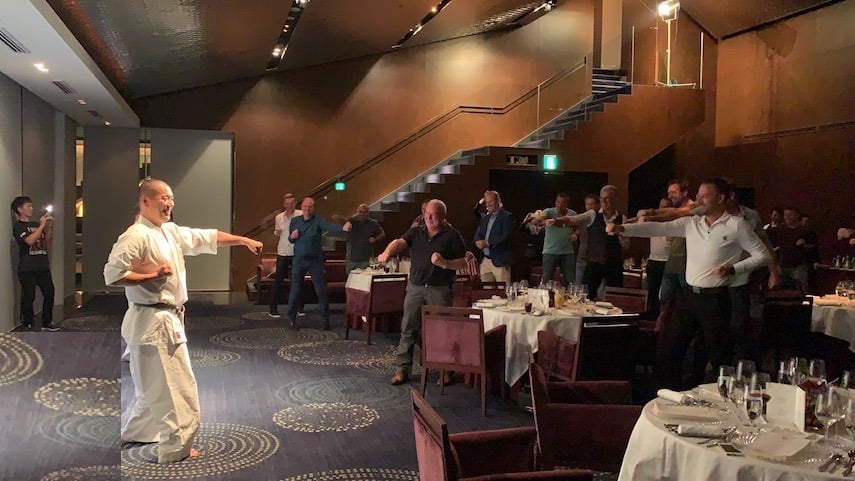 When entertaining guests, who are often on a tight schedule, it is important to make plans that do not stretch out.
We will provide you with a high quality product with a point of view.
And we will provide you with an experience that is uniquely special and unique to your visit to Japan.
Many foreign visitors to Japan want to taste more of Japaneseness.
VVIPs are often well-traveled and are especially sensitive to the experiences that can only be had in the country they are visiting.
It is possible because it is Japan.
Cherish what you can savor because of Japanese culture.
VVIPs are always on the cutting edge and have a lot of information. and showcase them well to make an impact.
Raise your spirits.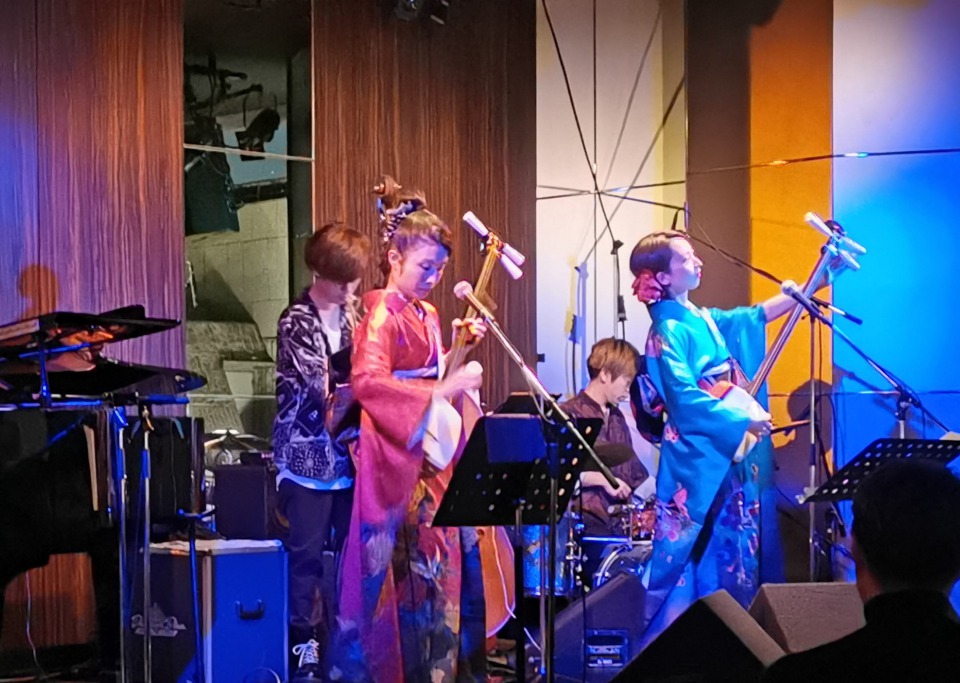 Letting people raise their spirits does not mean that they just need to know in a loud and lively way.
Try to prepare one thing that will interest and excite them.
If you think, "Oh, I wish I could have seen this," or "I wish I could have tried that," you have passed the test.
Research beforehand is also crucial to provide a moment of joy.
Gather as much information as you can about the person you are meeting, as this will provide important hints for hospitality.
For example, if we can find out what your interests are, what your hobbies are, what you like to do, etc., in your VVIP surroundings and in public information, it will be easier for us to find clues to help you enjoy your VVIP experience.
For example,
– For those who donate large sums of money to athlete development, hospitality in the Japanese martial arts.
– If you say you are adopting mindfulness, then a Zen experience is also recommended.
– If you are interested in music, you can experience live performances on Japanese traditional instruments, Kabuki and Noh masks, and the sounds of Japanese traditional instruments.
– For those interested in fashion, there are kimono and tea ceremony experiences.
– If you are a sake lover, you can try sake tasting, sake brewery experience, Japanese whiskey tasting, geisha games, and so on.
Even if the VVIP's tastes and preferences have nothing to do with Japan, if they have a lot in common or are similar in lineage, there is a big chance that they will like the product.
Whenever anyone comes into contact with something they like, their hearts are lifted up.
Let us bring you such an experience!
Include rest time.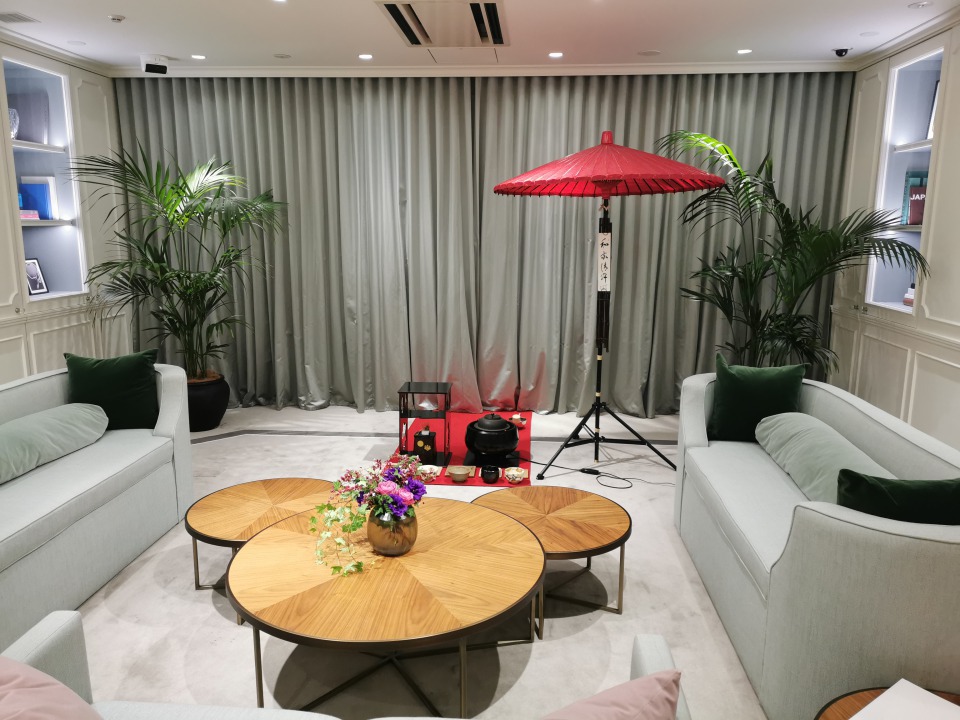 [Although we have said that it is important not to bore them and to lift their spirits, there are many cases where hospitality is required, such as long-distance or extended travel, or between important meetings.
Since most visitors to Japan are traveling abroad, it is also important to be mindful not to overload their bodies.
You want them to have the best experience possible, but above all, make sure that it is not a burden on your guests.
Please be aware not to over-schedule, even for short periods of time.
Since some people may not be in good shape due to jet lag or long flights, we recommend a detailed discussion of the schedule in advance.
For those who have just arrived in Japan and are coming from an area where jet lag can be a problem, it can be a difficult time for them immediately after arrival.
If you consider the details of your hospitality, not only on the day of the event, but also as far as possible before and after, you will be able to make your guests enjoy a more comfortable space.
10 Japanese cultural experience events for foreign VVIPs
Here are some Japanese cultural experience events that are especially recommended for foreign VVIPs.
tea ceremony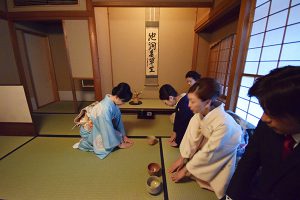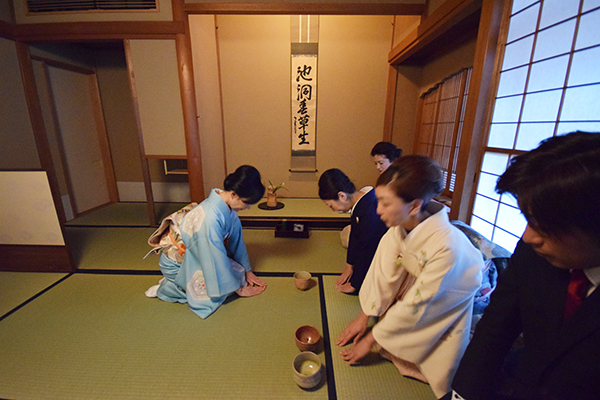 Whenever there is a state guest in Japan, a tea ceremony is always held to entertain them.
The tea ceremony is a traditional Japanese culture in which Japanese culture and philosophy are concentrated.
By actually experiencing it, you will be able to convey a real sense of the country of Japan, and nothing can replace the quiet time you will spend there.
How about a real luxury way to spend time for busy VVIPs?
Related article: [Practice by expatriates] Omotenashi with Tea Ceremony and Kimono
kabuki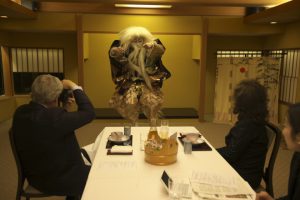 Kabuki is a powerful traditional Japanese performing art.
Kabuki actors' outfits, kimonos, and music in their stand-up routines.
Everything is very Japanesque.
For VVIP guests, we especially recommend the Kabuki experience in a private space.
A Kabuki actor will explain the program and Kabuki, and the performance will be given in a situation convenient for the partner.
And it is filled with workshops and other attractions that are hard to experience anywhere else.
The Kabuki experience, which is particularly special, is especially recommended for VVIP customers.
RELATED:A real Kabuki experience! Entertainment of foreign VIPs and wealthy customers
calligraphy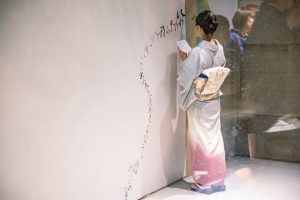 Calligraphy's uniquely Japanese character is not only its serenity, but also the impact and persuasiveness that the letters create.
The calligraphy performance will be a particularly flamboyant event that is also suitable for the opening of the gala party.
There is nothing like the tension of a calligrapher dressed in traditional Japanese attire, painting on a large sheet of paper or a gold folding screen to the accompaniment of a live Japanese instrumental performance.
In the calligraphy experience, participants will actually grind ink and draw letters with a brush.
In the act of ink painting, you can experience the fragrance of the ink and the gentle flow of time, as well as a time to reflect on yourself.
Why don't you prepare such a time for VVIPs who are usually busy?
See also: Experience Japanese Culture through Calligraphy! Which kanji performance is popular among foreigners?
martial arts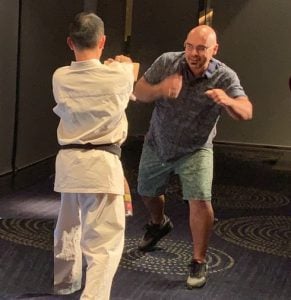 The number of foreigners interested in Japanese martial arts is increasing every year, and many foreigners come to Japan to receive martial arts instruction directly from Japan.
Such martial arts events offer a wide variety of inbound possibilities, from performances to workshops to team building.
The power and beauty of karate dance is so powerful that it can overwhelm the viewer.
The spirit of courtesy to others and the attitude of self-discipline in the Japanese martial arts are profound ideas that can be enjoyed only in Japanese culture.
This philosophy can be experienced through martial arts, and the event will be enjoyed by VVIPs, many of whom are interested in a variety of values.
See also : 4 Examples of Uniquely Japanese Performances by Karate and Martial Arts
ninja (persons in feudal Japan who used ninja weapons, assassins, etc.)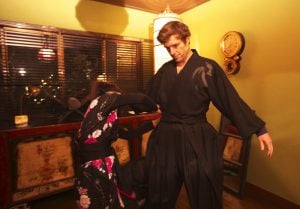 Japan is known for its ninjas.
How about an event by such an iconic ninja?
Motenas Japanese ninja are descendants of real ninja, so they are venerable ninja.
Authentic ninja acrobatic performances and workshops using actual ninja gear provide a ninja experience that cannot be found anywhere else.
In addition, ninjutsu is a more relaxing experience than other Japanese cultural experiences, as it allows visitors to return to their childhood memories.
Of course, it can be enjoyed by men and women of all ages, making it a very suitable event for VVIP families.
Related article : [Very popular even in foreign countries! Ninja] How to explain to foreigners
Tsugaru shamisen (a form of shamisen popular in the Tsugaru region of Aomori Prefecture)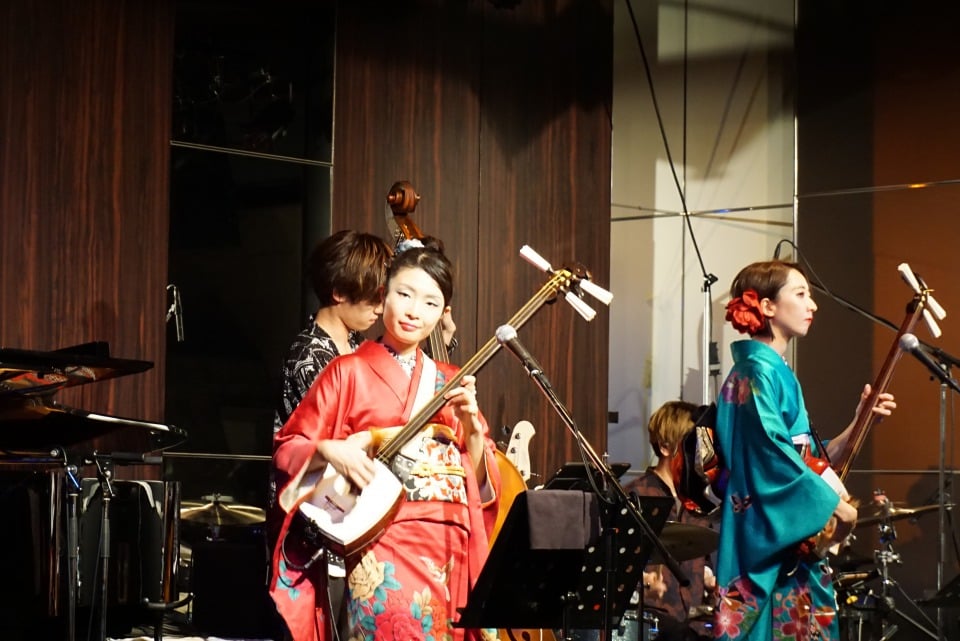 Live Tsugaru Shamisen events are also very common when Japan invites dignitaries to Japan.
The powerful, somewhat sad, and uniquely Japanese tone of the Tsugaru shamisen is a magnet for listeners.
If you are looking for something a little different for your gala party or other dance time, the Tsugaru shamisen is a great choice.
The Tsugaru Shamisen is also used as a musical accompaniment during the meal.
Such plans are also popular.
Samurai Killing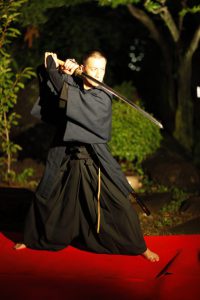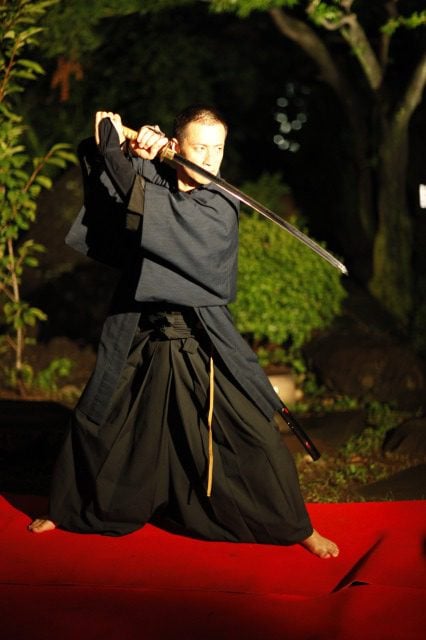 The Samurai Killing Performance will deliver the excitement of seeing Japanese imagery up close and personal.
Most foreigners are interested in Samurai, and when they think of Japan, they think of Samurai! Samurai are so much a part of the Japanese culture that most foreigners are interested in samurai, and Japan is often referred to as "Samurai!
This is a Japanese cultural experience that we recommend, as it is only at VVIP that you can experience such a samurai sword fight up close and personal.
We can also arrange a sword fighting workshop where you can actually wear a samurai costume and learn how to use a sword like the samurai in the movie.
It is truly a unique Japanese cultural experience.
See also: [What is a Samurai? Foreigners' Image of Samurai and Why Bushido is Popular Bushido Experience and Other 19 Things
Japanese Sake Japanese Whiskey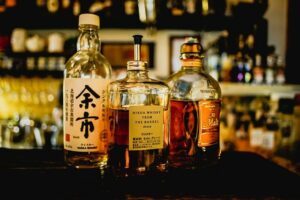 If you say, "I love sake," then you should enjoy a variety of sake! If you say "I love sake," then enjoy a variety of sake.
Japan has some of the finest sake in the world, and the depth of the variety is as great as the number of alcoholic beverages.
You can enjoy a luxurious sake comparison to further enhance your meal and conversation.
In addition, the luxury of renting out a sake brewery for the party makes it the perfect event for VVIP guests.
And how about hospitality with the keyword of Japanese whiskey, which is attracting worldwide attention?
The fever of the Japanese whiskey boom has not subsided, and it has even become difficult to obtain it in Japan.
We rented out an authentic bar that does not allow Ichigen-san to enjoy such Japanese whiskey.
This is truly the perfect event for VVIP customers.
Enjoy delicious Japanese sake in a quiet space.
Such Japanese cultural experiences for adults are also recommended.
Related articles:.
Sake Experience for Hospitality! Why it is popular among foreigners and how to enjoy it
What is Japanese Whiskey? Characteristics, Definition, Reasons for Popularity, Evaluation and Attractiveness 10 Recommendations
geisha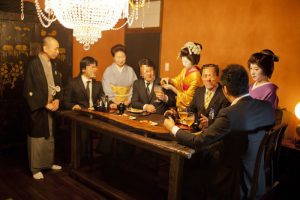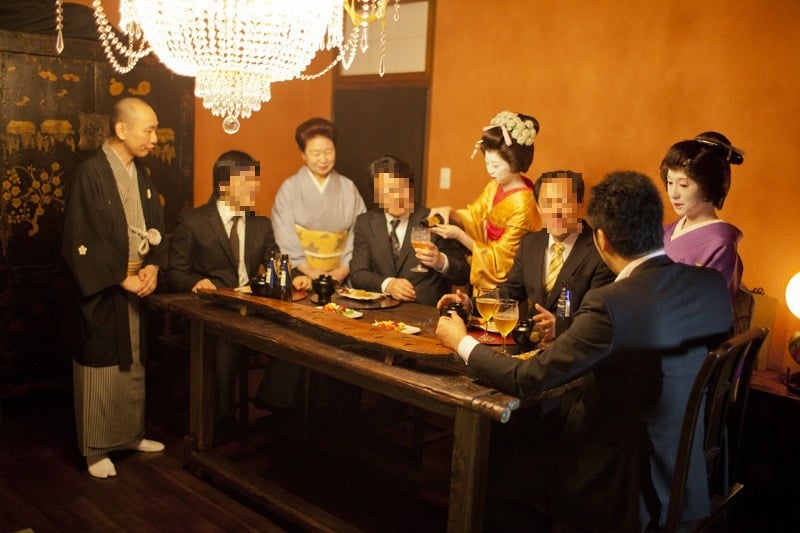 Geishas are professionals who know Japanese hospitality by heart.
Of course, we can also provide hospitality for VVIP guests.
The Japanese dance that they have acquired through rigorous training can be performed in the tatami room, and their hospitality skills as good listeners and talkers can only be experienced in Japan.
Also, enjoy a traditional Japanese game of Ozashiki with Geisha while having dinner.
Even busy people and their usual stress will disappear somewhere.
They can also arrange for a houseboat or ryotei (traditional Japanese-style restaurant), and they can also provide a private space, making them a very flexible and reassuring ally for flexible planning.
Related articles:.Geisha play experience! Entertaining important overseas guests with geiko and maiko
sushi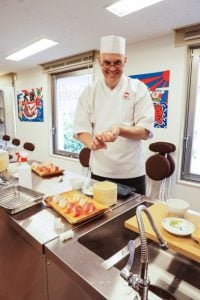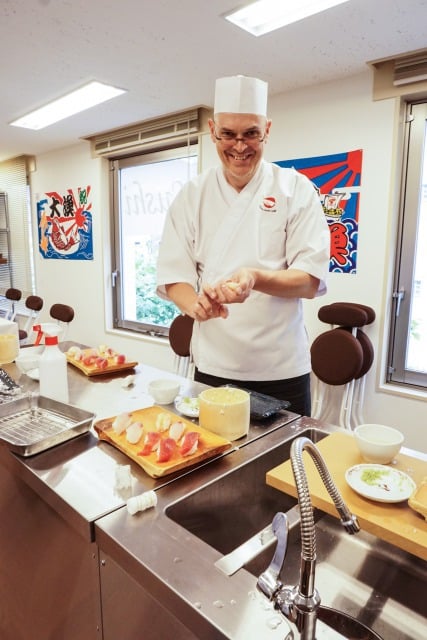 VVIPs will have a special opportunity to taste sushi, which is popular overseas.
While of course you can visit popular sushi restaurants, what we recommend here is an event where sushi chefs are specially invited to come and enjoy their work in a private space.
The sushi is prepared in front of your eyes, so you can enjoy sushi more closely and luxuriously.
It can also be combined with other events, making it a perfect opportunity for limited VVIP guests to enjoy a lot of Japanese culture.
Sushi workshops and other possibilities are available, and we highly recommend sushi as a keyword for enjoying the unique Japanese food culture.
Three examples of motenas Japanese-style hospitality for foreign VVIPs using lunch time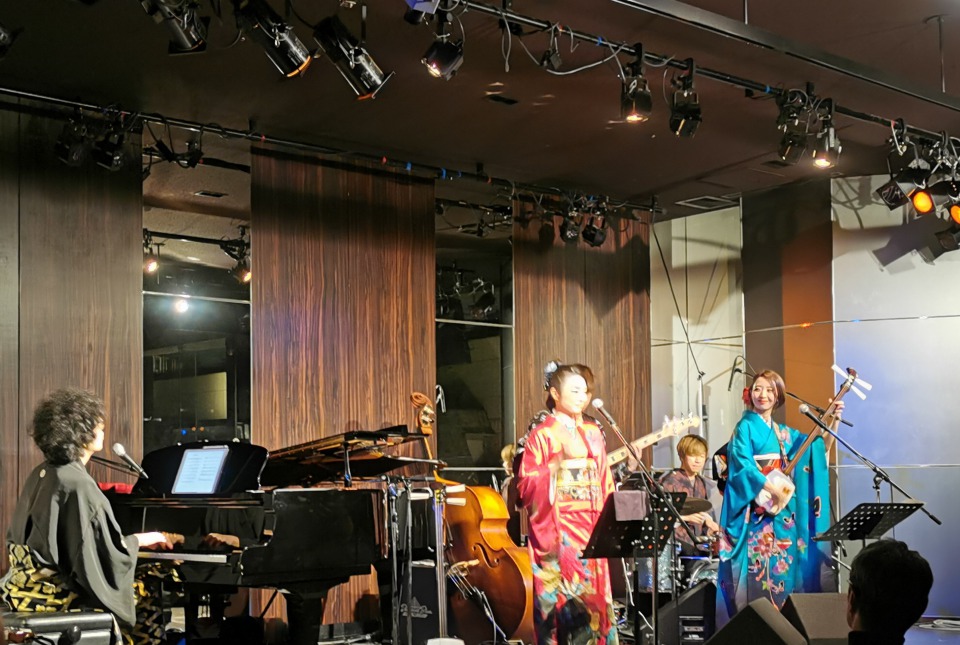 Here are some examples of actual VVIP and ultra-wealthy hospitality.
For our extremely busy VVIP guests, the lunchtime Japanese cultural experience will be a very fulfilling project.
This is an example of lunchtime hospitality from 11 :30 to 14 :00.
In the limited time of two and a half hours, we would like you to enjoy Japanese culture to the fullest! We have prepared this program to meet the needs of those who wish to enjoy Japanese culture to the fullest in the limited time of 2.5 hours.
Here are some examples of hospitality services that embassies and luxury brand stores have requested from Motenas Japan, along with time schedules.
We will focus on the entertainment and Japanese cultural experiences we have prepared for entertaining VVIPs and ultra-wealthy guests.
Simply putting in entertainment and experiences is not enough to impress customers.
I would also like to share with you what points were actually important to us.
Case 1 [Enjoy listening, watching, and moving].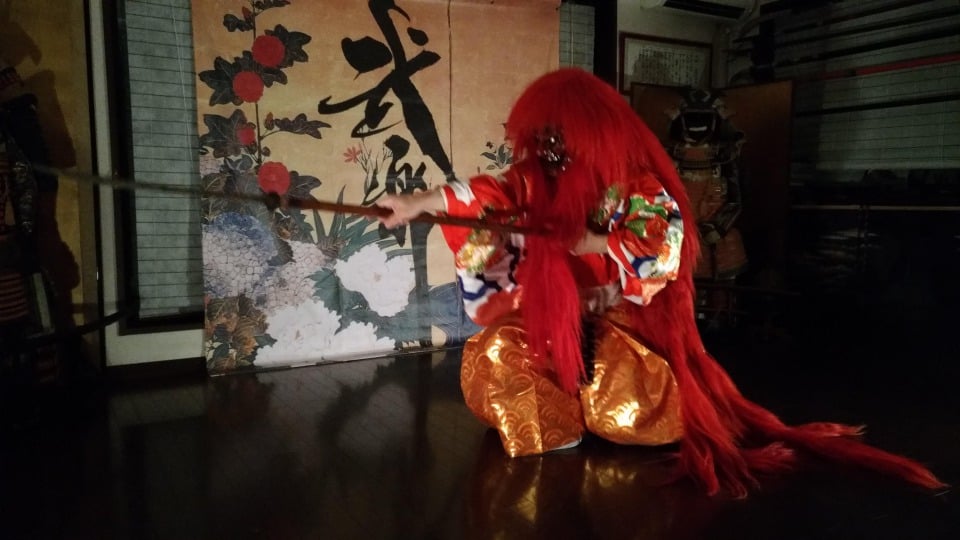 – The powerful sound of Tsugaru shamisen will make you feel Japanese at once.
– Enjoy using your head and body fully in traditional arts and martial arts.
time schedule
Before meal : 11:40 Tsugaru Shamisen (folk music)
Meals start: 12:00
During meal: 12:15 Explanation of Noh-based performance (What is Samurai? What is Noh?)
12:20 Performance
After lunch : 13:00 Karate (explanation, performance, experience), (or Sumo)
13:20 Photography
Commentary:
We will open with the powerful and uniquely Japanese sound of Tsugaru shamisen, and prepare an explanation about Noh and Samurai while you enjoy your meal.
The audience enjoyed Noh and Samurai more with prior knowledge of Noh, and the Samurai performance based on Noh enlivened the event.
The Japanese martial arts experience, which allows visitors to actually experience the excitement of the event, is a very exciting way to directly experience Japanese culture from the audience's perspective.
At the end of the event, a commemorative photo was taken, and the participants enjoyed a pleasant chat.
Case 2 [Move, listen, learn and enjoy].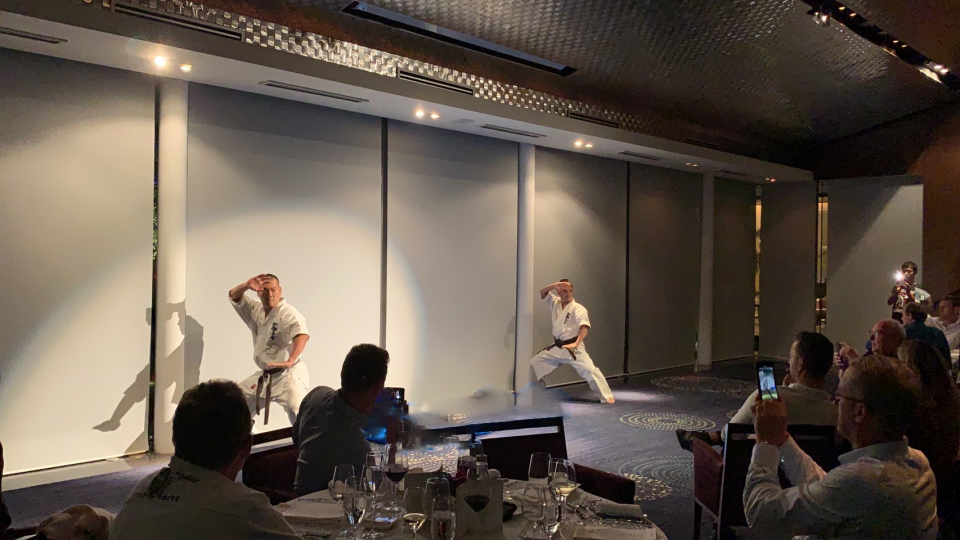 – Move your body in the Japanese martial arts, for which you have a strong longing.
– Dine while enjoying music by ear.
– After dinner, enjoy an elegant tea time with a tea ceremony.
time schedule
Before meal : 11:30 Karate (explanation, performance, experience)
11:50 Photography
Meals start: 12:00
During meal : 12:15 Tsugaru Shamisen
After lunch : 13:00 Tea ceremony (tea ceremony and hands-on experience)
13:20 Photography
Commentary:
Through preliminary research, we have prepared a Japanese cultural experience in karate for those who have a longing for karate.
The event will begin with an explanation of karate, followed by a karate demonstration.
Karate performances have the power to overwhelm the viewer with their tension and beauty, and the air in the hall is filled with the tension that martial arts have to offer.
You will then have an actual karate experience and experience karate for yourself.
After a light workout, the meal begins.
While dining, guests enjoyed a live performance of the Tsugaru shamisen, a traditional Japanese performing art.
The Tsugaru shamisen's powerful tone and uniquely Japanese chords make it a special kind of music that can only be heard in Japan.
The performers will also be dressed in kimono, which will fill the venue with harmony.
After the meal, we will offer a tea ceremony experience.
The owner of the restaurant will teach you the basics of the tea ceremony while you experience the tea ceremony through a tea ceremony demonstration.
The tea ceremony experience, which is a condensed version of Japanese culture, is very popular among foreign visitors to Japan and is always prepared for guests of state when they visit Japan.
This Japanese cultural experience is highly recommended for VVIPs, as it has the added benefit of allowing them to enjoy delicious tea and Japanese sweets.
Case 3 [Enjoy watching, drinking, and preserving the form].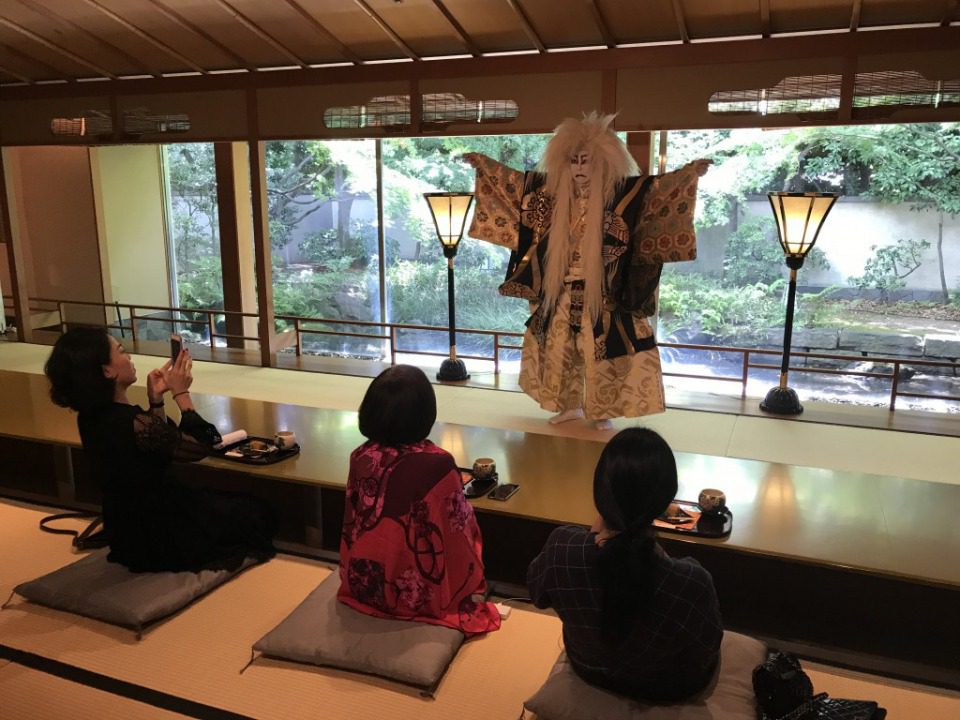 – A spectacular presentation with eye-catching Kabuki.
– Prepare sake to match your meal for a rich lunchtime experience.
– Have guests' names written in calligraphy as a gift.
Time Schedule:
Before meal : 11:30 Kabuki (explanation, performance, experience)
11:50 Photography
Meals start: 12:00
During meal : 12:15 Sake (with meal)
After lunch : 13:00 Calligraphy performance(experience, souvenir with name)
13:20 Photography
Commentary:
First, we have prepared a Kabuki Japanese cultural experience before the meal.
Normally, to appreciate Kabuki, one must visit the theater, and of course, eating and drinking are prohibited.
This time, we offered a special Kabuki experience with hospitality in a private space.
First, an explanation of Kabuki as basic knowledge.
Then, you will be able to see the performance in person and experience Kabuki, including makeup and costumes.
After enjoying a commemorative photo with the Kabuki actors, guests will experience sake tasting to accompany their meal.
Guests enjoyed delicious sake and food while watching the calligraphy performance.
Afterwards, participants actually experienced calligraphy and had a calligrapher write their names in ink on a fan.
Everyone was very excited about this souvenir.
summary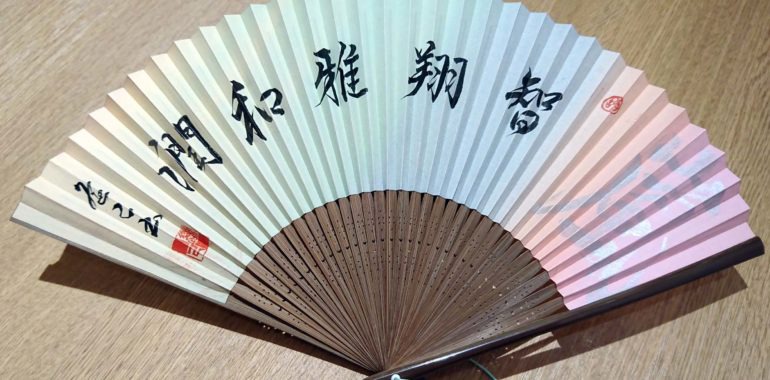 Just because your guests are VVIPs or very wealthy, it is counterproductive to spend too much on a dark cloud or overload your plans.
What is ultimately important to any customer is trust.
In other words, people.
Be aware of the plan that is targeted and allows plenty of time to accommodate your guests' schedules.
This will make it a satisfying time for the host as well as the hostess.
Please take into consideration the tips and points introduced here, and plan your own special hospitality and entertainment that "only you can provide.