Experience Japan Like Never Before: 12 Must-Try Cultural Activities & VIP Welcomes!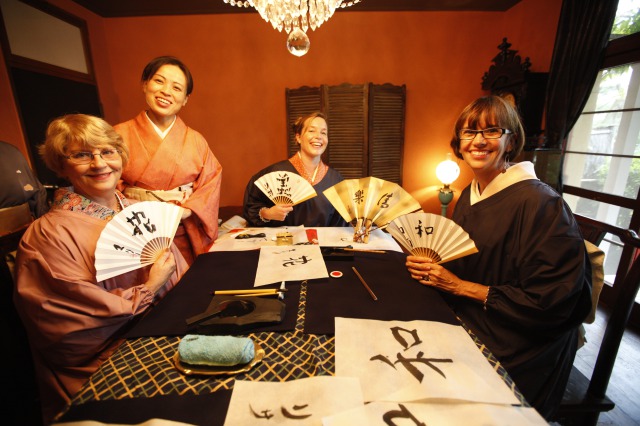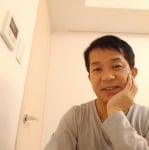 Conventional "sightseeing" consists of touring around historical buildings and beautiful scenery.
Now, this form of "sightseeing" is changing among foreign visitors to Japan, especially among wealthy foreigners.
What is gaining popularity in inbound tourism to Japan is what is called "experience-based tourism (experience tour)," in which visitors can enjoy culture by experiencing it for themselves through activities.
In this article, we introduce the reasons why "experience-based tourism (experience tour)" is in demand and 12 recommended Japanese cultural experiences.
Especially for embassies and foreign companies, you may be wondering what kind of hospitality you should offer to VIPs and dignitaries whenever they visit your country.
For embassies and foreign companies that welcome such VIPs and dignitaries, as well as for companies that have wealthy customers, we would like to share with you 12 popular Japanese experiences that have been very successful.
Please read this article and use it as a reference for your hospitality planning for wealthy people and VIP foreigners.
What is Japanese cultural experience-based sightseeing/experience tours?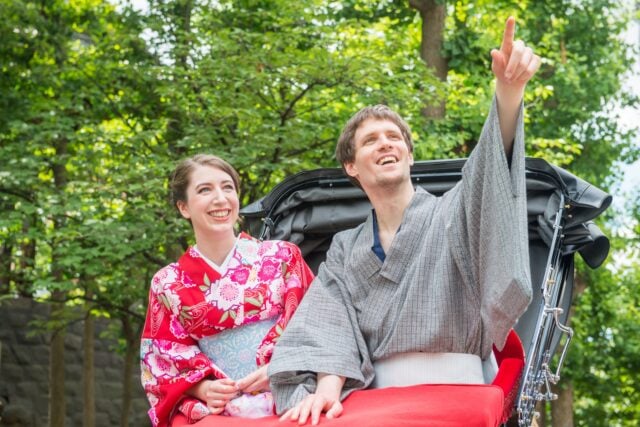 Japanese cultural experience-based sightseeing and tours are not the usual "see and buy" type of sightseeing, but rather, "experience" tourism by actually making things, moving your body, and "experiencing" things for yourself.
So, what makes it different from conventional tourism?
Difference between conventional tourism and experiential tourism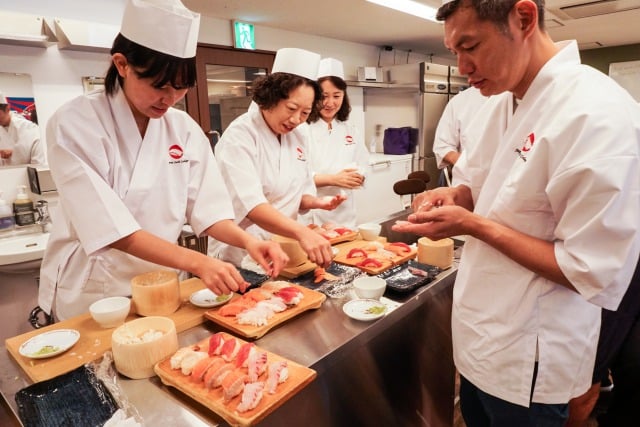 Sightseeing is a type of travel in which travelers visit various tourist attractions and learn about the history, culture, and customs of the area.
Experiential tourism, on the other hand, is a type of tourism that emphasizes that travelers not only see the sights, but also actually experience the local culture and customs.
Specifically, experiential tourism has the following characteristics.
Experiential tourism offers a variety of experience programs in which travelers can participate. For example, visitors can wear a kimono and take pictures, cook Japanese food, or learn the tea ceremony.
And the point is that travelers can gain a deeper understanding of local culture and customs by actually experiencing them.
Another attractive aspect is the opportunity to interact with local people. For example, in the experience of cooking Japanese food, travelers can learn about local ingredients and cooking methods, and talk about cooking with local people.
Above all, the experience that the travelers themselves participate in is memorable. If it is an experience of making something, the thing will remain, and it will be a memorable memory.
Some programs also allow travelers to improve their skills. This point applies to team building and employee training.
As you can see, experiential tourism has a wide range of benefits.
What are the advantages of having foreign visitors enjoy Experiential tourism?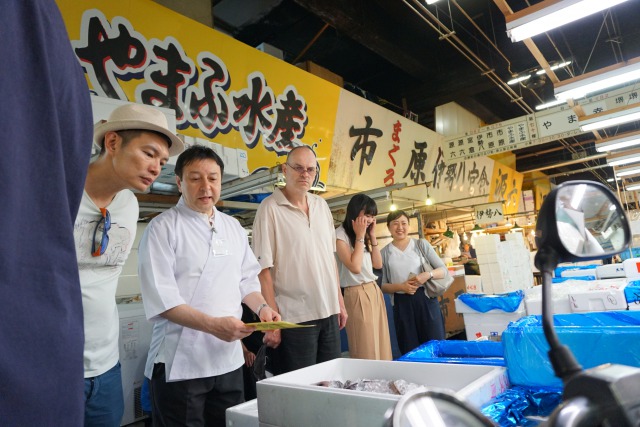 In order for foreigners to enjoy Japan more, it is important for them to experience Japan more deeply.
Experiential tourism is not only in demand by foreigners, but also has advantages for those of us on the Japanese side who provide it.
Let us introduce some of the advantages of incorporating Experiential tourism into inbound tourism to Japan.
①Even without sufficient tourism resources, the service of "experience" can be provided.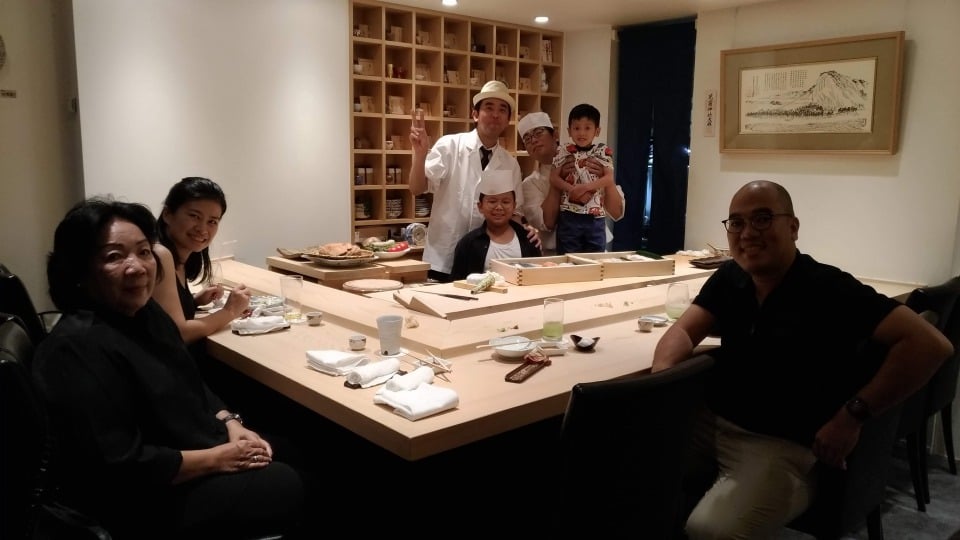 Some areas did not originally have tourism resources, and this forced them to rely on what they already had, such as geographical features or the presence of historical buildings.
However, by providing foreigners with the "experience" of culture and tradition, they can become tourist attractions.
For example, since being recognized as a UNESCO Intangible Cultural Heritage site, cooking classes in which participants cook Japanese food together have become a popular form of "Experiential tourism.
In building such services, it is also possible to revitalize the local community through the development of human resources and organizations.
② Can create additional opportunities to visit Japan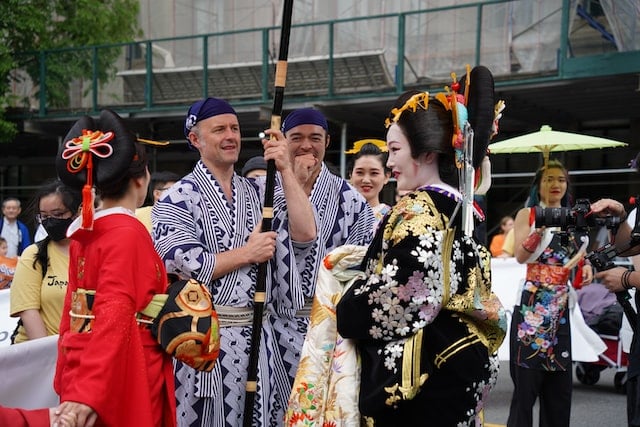 According to a survey conducted in 2017 by the Ministry of Economy, Trade and Industry, about 90% of foreigners who once experienced Experiential tourism wanted to experience it again next time.
It is not possible to fully experience Japan in just one visit, and it can already create a motivation to come back the next time, such as "I want to try this next time.
Experiential tourism requires people to interact with each other.
This interaction is the real appeal of Experiential tourism, and will create special memories that will be etched in your heart for a lifetime.
Reference site: What is required of Experiential Tourism: From Sightseeing to Experiencing with the Five Senses, What is "Experiential" tourism that is attracting the attention of foreign tourists?
Foreigners What kind of Japan experience do affluent and VIP tours want?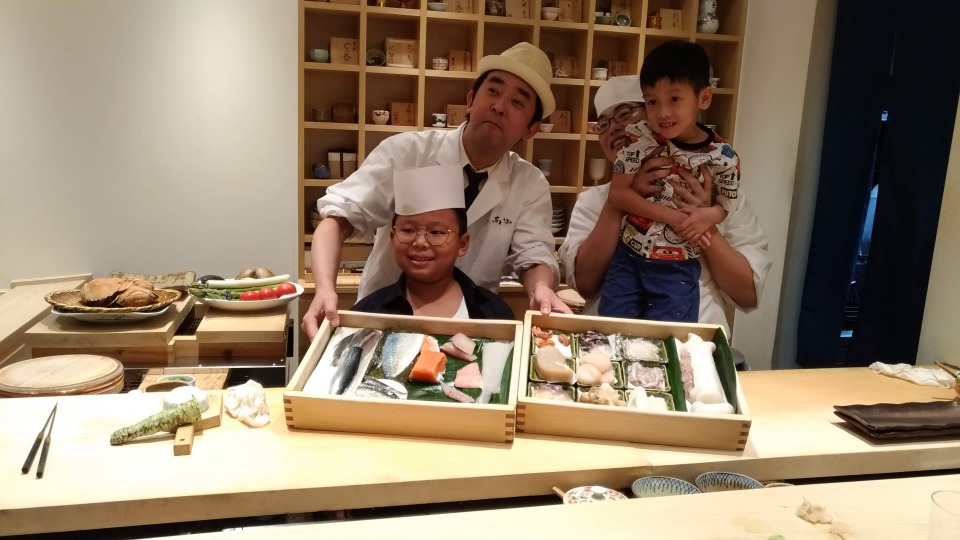 When entertaining VIPs, dignitaries, and wealthy guests, many up-to-date considerations must be made.
This is because when it comes to VIPs and the wealthy, it is often difficult to be flexible with time and location, and there are many requests to accommodate their own convenience.
In particular, many VIP and VVIP clients value their private space, so it is important to provide a Japanese cultural experience that can maximize their performance under these conditions.
For example, it is important to provide a service plan that allows them to have the experience at their hotel or at a designated location.
Of course, the person guiding the experience will be a top-notch professional, and the experience of experiencing the real thing while feeling the power up close and personal will be refreshing even for wealthy people who are already familiar with Japan, and above all, will provide a unique and special experience.
In this way, we can also offer Experiential tourism that is perfectly suited for VIPs and important foreign guests.
For more detailed information on how to offer Japanese cultural experiences to VIPs, please refer to the following related article.
Points of Omotenashi for the Affluent: 17 Examples of Events for Different Types of Foreign VIPs
The Meaning of VVIP and 10 Examples of Hospitality Events for High Net Worth Individuals and 3 Examples of Entertainment
The best hospitality that will be appreciated by foreign guests with the finest service
Please read this page if you are interested in the points to keep in mind when entertaining the wealthy class.
Benefits of tailor-made Experiential tourism for wealthy foreign group tourists.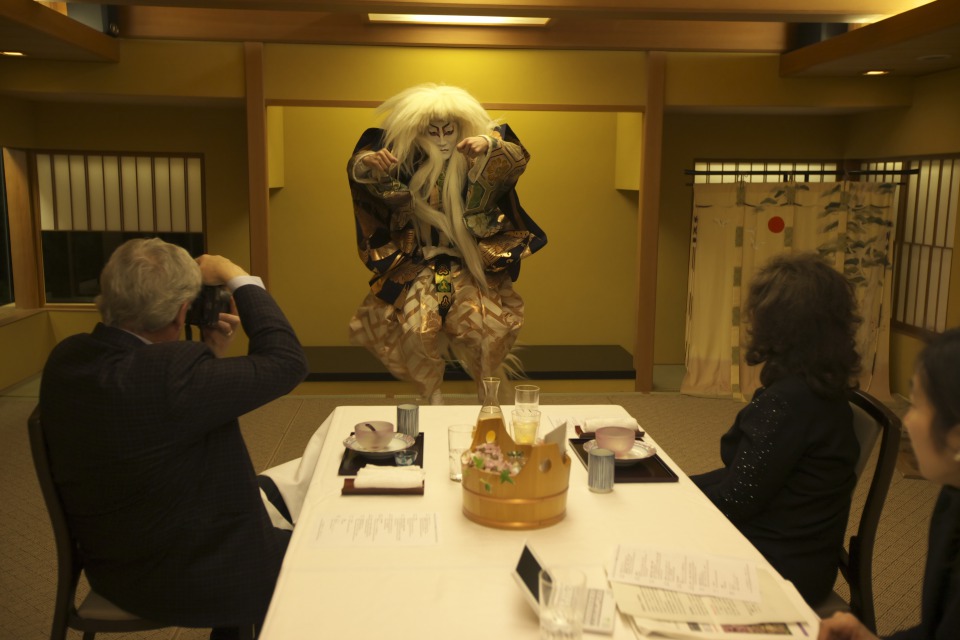 In addition, cultural experience tours have been increasing in general recently, but most plans require that you go to a predetermined location at a predetermined time for the tour you wish to participate in and experience it together with several other people who are first-timers on the spot.
This is not a very popular situation for wealthy customers, many of whom value their privacy and privacy.
Besides, it is important to respond to requests for enrichment and special experiences when planning for wealthy and VIP foreign group tourists.
This is because many of them have a strong desire to explore special and luxurious things even in their daily lives, and the "specialness" they seek in the extraordinary experience of traveling to Japan is even stronger.
In order to meet this demand, we recommend that you plan a tailor-made experience.
It is possible to deliver a more authentic Japanese cultural experience to a group of guests, and nothing can compare to the special moment you will share with your fellow travelers.
For these reasons, we recommend tailor-made tours for foreign group tourists from wealthy families and VIPs.
Japan from a Foreigner's Perspective 10 Examples of Japanese Cultural Experiences that Foreigners Love
12 popular Experiential tourism recommendations for VIPs
What kind of Experiential tourism for VVIPs is different from ordinary tours?
Here, we would like to introduce some of the recommended Experiential tourism for Japanese culture that Motenas Japan has planned.
We will guide you through 20 carefully selected plans, so please contact Motenas Japan if you are interested in any of them.
Kabuki Experience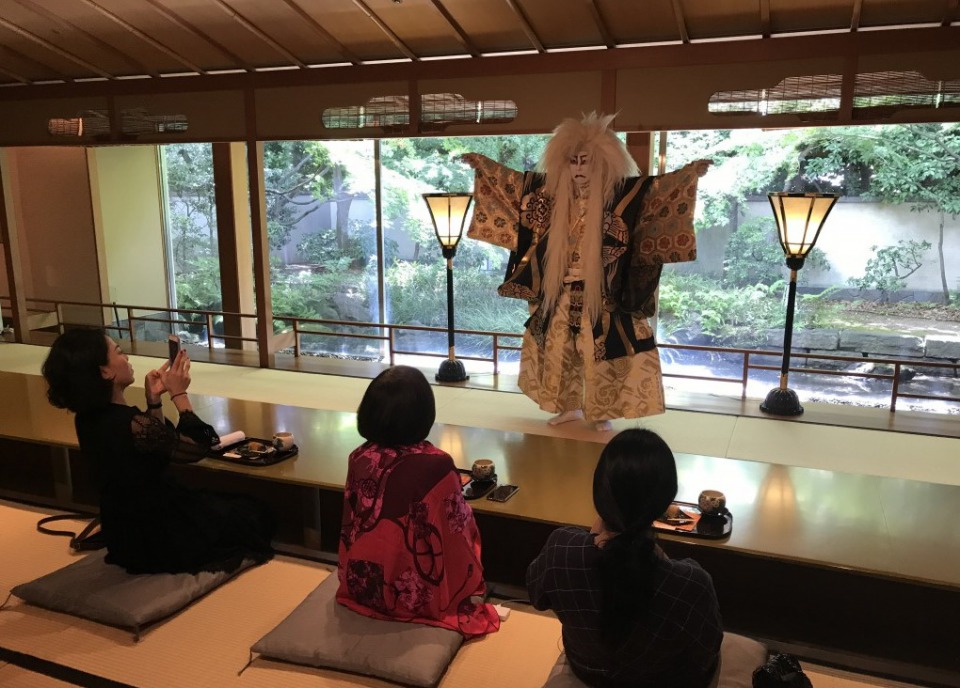 Kabuki is especially popular among VIPs and wealthy foreigners.
Kabuki is a very popular entertainment that is sure to please everyone with its impactful appearance and Japanese-inspired worldview.
Our tailor-made Kabuki experience not only allows you to see Kabuki up close and personal in a private room, but also includes workshops conducted by the actors themselves.
You will be able to see make-up, kumatori, and dressing, which you cannot see in a regular kabuki performance, and you will be able to ask questions and answer questions from the actors themselves, making this a very special experience for you.
This is a unique experience that allows you to see behind the scenes of Kabuki, which you would not be able to learn about just by watching a play, so you will be able to experience Kabuki more deeply, and everyone will be very pleased.
Recommended related article: Recommended for inbound visitors to Japan! What is popular traditional entertainment?
Sado(Tea ceremony, Kado(flower arrangement)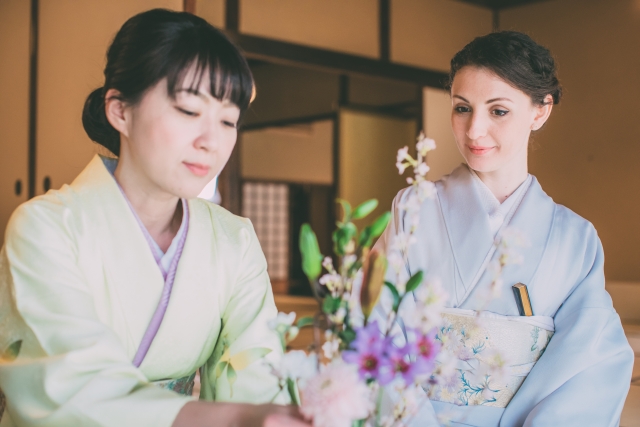 Sado (Tea ceremony) and kado(flower arrangement) are especially recommended as Japanese cultural experiences.
The traditional Japanese arts with the word "way" in the name contain deep thought and philosophy, and are popular among foreigners who want to experience deep Japanese culture.
And since you can also experience it by wearing a kimono, it is an experience that kills two birds with one stone.
You can actually experience flower arrangement and tea ceremony while wearing a kimono with a professional dresser, so you can enjoy the cultural experience twice or even three times as much.
Kado(flower arrangement) is also taught by an actual headmaster, and Sado(Tea ceremony) is performed by the abbot of the Urasenke school of tea ceremony himself.
The quiet space with the scent of tatami mats is an atmosphere that can only be experienced in Japan.
Sado (Tea ceremony) is also available at hotel banquets that can accommodate large numbers of people, making it a popular form of entertainment for VIPs.
This article introduces Sado (Tea ceremony) and flower arrangement experiences in detail. If you are interested in specific methods, please read it.
Recommended related article on Sado (Tea ceremony)
Sado (Tea Ceremony) and Kimono for Hospitality
Why Kado(flower arrangement) is recommended for foreigner team building and leader training? Let's build your artistic brain in the Japanese way with Ikebana!
O-oku (the inner palace) and oiran (courtesans) experience in gorgeous kimonos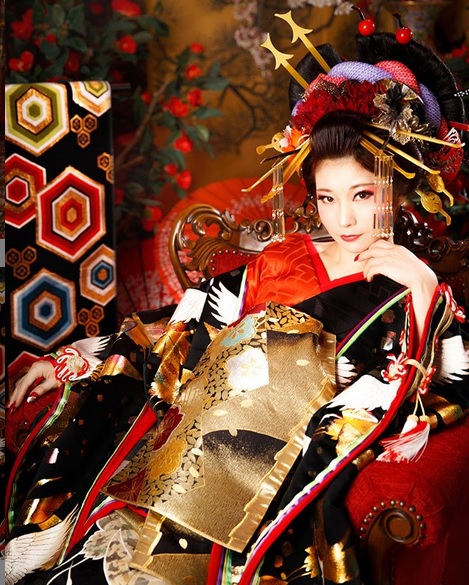 The experience of dressing up in a luxurious kimono is especially recommended for wealthy women.
In China, the "O-oku" (the Inner Palace) TV drama is very popular, and this event is particularly popular.
The professional photographer will take photos and videos of you dressed in a stylish kimono in the style of a courtesan.
This is truly a project for the rich and famous, who can enjoy the feeling of being a princess with a photo shoot in a beautiful Japanese garden.
We are sure that our guests, all of whom are wealthy women who know the joys of luxury, will be very happy to see you.
Recommended related article Transform yourself into a lady of the inner palace! Kimono experience to entertain wealthy foreigners
This article introduces basic knowledge about Kimono and recommended cultural experiences for foreigners to enjoy wearing Kimono.
History and Basic Knowledge of Kimono] How to Explain to Foreigners and Experience Traditional Japanese Culture by Wearing Kimono
An expatriate explains the reasons why foreigners like Japanese kimonos and why they are so popular. 14 basic knowledge about kimonos and 6 examples of kimono experiences.
Please refer to them.
Karate Experience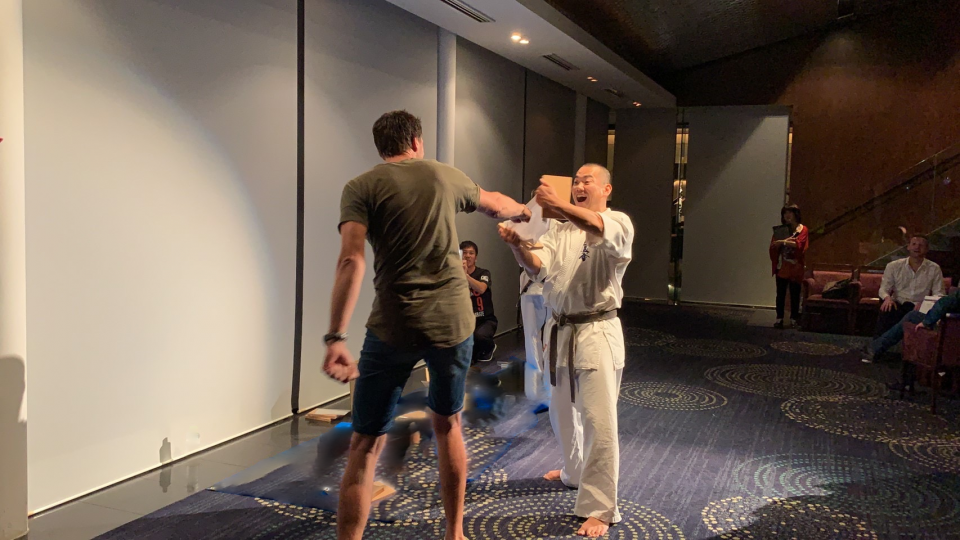 Karate is a Japanese martial art that is popular overseas. Many people learn it in their home countries, making it a popular Japanese cultural experience that can be enjoyed only in its home country of Japan.
Karate is a Japanese cultural experience with a wide range of potential, from a workshop-type experience where you receive instruction from a karate instructor on an individual basis to a cultural experience as entertainment for a group of guests.
It is also popular for team building and foreign employee training, so there is a wealth of ideas and experiences that can be learned because of karate.
Recommended related article: Japanese Culture|6 recommended training and team building programs for foreigners: Kado(flower arrangement), Sado(Tea ceremony), Karate, Sumo, Sushi, and Taiko!
For this reason, the karate experience is a Japanese cultural experience that we especially recommend for large groups of guests.
How can karate be used for inbound projects to Japan? For more information, please click here. If you are interested in karate hospitality, please read it.
Below are Recommended related articles about karate experience.
Japanese Experience that Foreigners Will Love! Karate for learning the Japanese spirit and Sumo for team building and training case studies
Who is Oyama Baidatsu, the Cow Killer? Introducing quotes and legends.
Karate Basics: Easy-to-understand English explanations for foreigners
The guide provides detailed information on the basics of karate and how to entertain guests at a specific karate experience.
Sumo Experience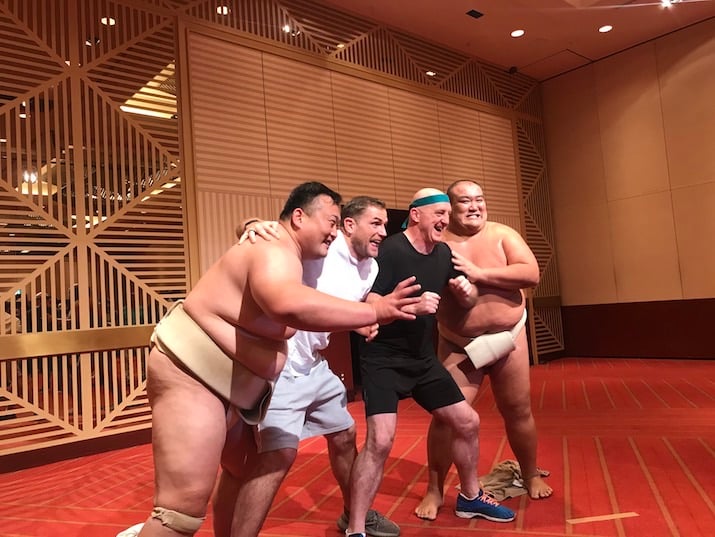 Sumo is a typical Japanese sport and one of the most popular cultural experiences for many foreigners visiting Japan.
Sumo is one of Japan's traditional cultures, and experiencing sumo can give you a deeper understanding of Japanese culture.
Sumo is a powerful sport in which giant wrestlers clash violently with each other. For foreigners, it is an unfamiliar sport and can be very interesting.
There are events such as hands-on sumo experiences and sumo classes taught by former sumo wrestlers. At these events, visitors can enjoy sumo together with sumo wrestlers. By experiencing sumo, you can also become aware of your own physique and physical strength.
And because sumo is a familiar sport to Japanese people, there are many services available for foreigners. For example, commentary in English and ticket sales for foreigners are available. These services make it easy for foreigners to enjoy sumo.
Thus, sumo is a recommended cultural experience for foreigners and a sport that allows them to gain a deeper understanding of Japanese culture.
Recommended related article on Sumo Experience.
Sumo experience is very popular even in foreign countries! Points of explanation based on basic knowledge of rules, history, etc. and how to watch the matches.
Customized Sumo Experience for Foreigners! How to entertain VIPs at the national sport
Diplomatic hospitality with a former French president who loved sumo and Japanese culture
If you are preparing a Sumo experience for your hospitality, please refer to this detailed guide for the basic knowledge you need to know and specific methods of entertainment.
Nihon buyo experience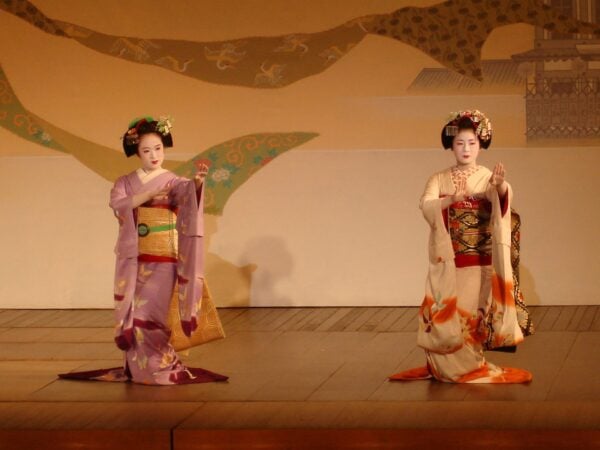 Japanese buyo cultural experiences are attractive to many foreigners. Here are some reasons why Nihon buyo is a recommended Japanese cultural experience for foreigners.
Nihon buyo has its own unique movements, gestures, ornaments, and costumes, and has a beauty that is uniquely Japanese. For foreigners, it is a unique beauty that they have never seen before, and will be seen as an attractive new cultural experience.
In addition, Nihon buyo contains many elements rooted in history and culture. For example, Nihon buyo is strongly influenced by the "Kabuki" and "Noh stage" that were popular in the Edo period (1603-1868), and it is possible to learn about Japanese history and culture.
And Nihon buyo is not only a traditional art form, but can also be enjoyed as a dance, making it a highly recommended program as a workshop.
Whether it is a Nihon buyo lesson, a kimono dressing experience, or an experience of standing on a stage and dancing, foreigners have a high probability of enjoying themselves because they can choose an experience that suits their level of ability.
A detailed article about the Nihon buyo experience can be found here.
Nihon buyo and Kimono Dressing Experience that Foreigners Enjoy|Examples of Hospitality in Kimono of Traditional Japanese Culture 
You can find a detailed explanation about Nihon buyo and the experience of dressing up.
Ninja Experience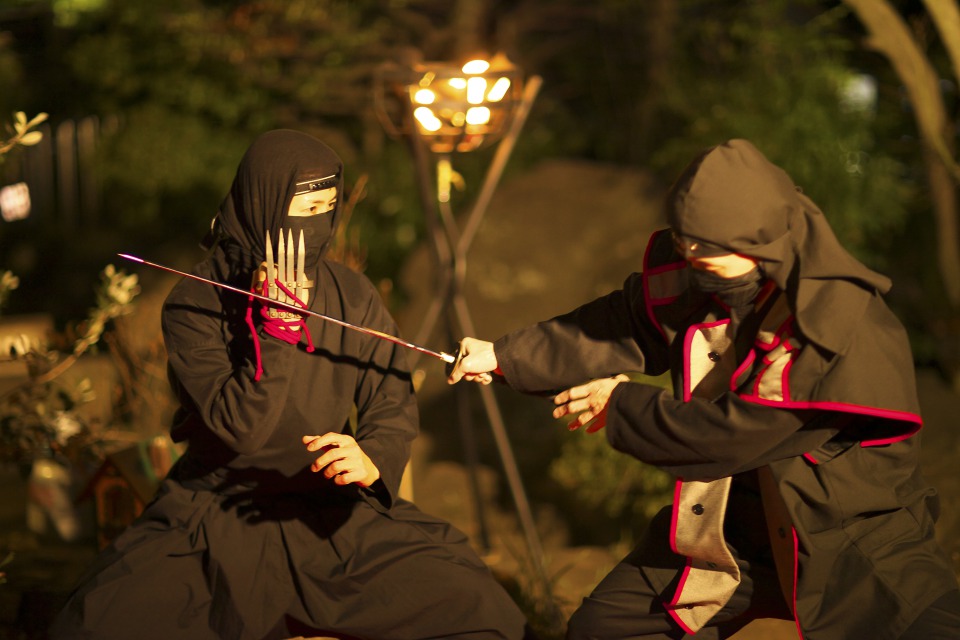 Among Japanese cultural experiences for foreigners, ninja experiences are popular among people of all ages.
There are places throughout Japan where you can experience ninja, but what we recommend for VIP foreigners is a private ninja experience.
There are actually real ninja. Descendants of ninja are encouraging their training and practicing ninjutsu every day.
At Motenas Japan, you can actually learn martial arts such as shuriken and blowgun from these ninja descendants from a trained ninja.
Ninja are very popular among foreign children through anime and manga, so this is a great option for VIPs with children.
The ninja entertainment is also enjoyed by the adult party guests.
The entertainment includes a spectacular ninja vs. samurai vs. kunoichi, and the light and shadow lighting effects make for a very powerful experience.
Thus, the ninja experience is a popular cultural experience for individuals and groups, and for people of all ages.
The following is a Recommended related article about the ninja experience.
The Ninja are very popular even in foreign countries! Ninja] How to explain to foreigners
Explaining the Ninja in English] 5 recommended NINJA experiences
Please read this article if you are interested in learning more about how to entertain your guests with a ninja experience.
Calligraphy Experience
Calligraphy is a Japanese cultural experience that attracts a lot of attention from foreigners.
Calligraphy performances are a perfect way to showcase Japanese culture to an international group of guests at a gala party or a dinner party to deepen friendship.
Calligraphy performances are the perfect way to showcase Japanese culture to groups of international guests.
For this reason, the most important aspect of a reception or celebration is the pomp and circumstance.
A professional calligrapher performing words of congratulations or corporate enthusiasm set to music will surely add to the excitement of the occasion.
Below are links to related articles that provide more information about the calligraphy experience.
Recommended related article: Experience Japanese culture through calligraphy! What is the most popular Kanji performance among foreigners?
Please read for your reference.
Japanese Whiskey Experience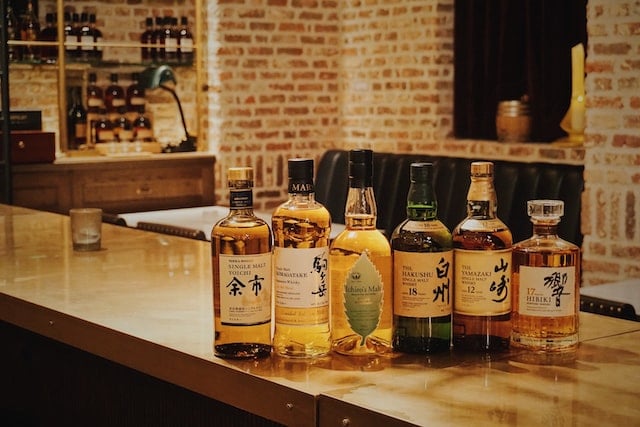 Japanese whiskey is now known as a world-class whiskey.
From the rarest, almost impossible-to-find whiskies to the winners of the annual contest that determines the world's best whiskies, Japanese whisky is the envy of foreigners.
I want to fully enjoy Japanese whiskey when I come to Japan! Many foreigners are eager to enjoy Japanese whiskey when they come to Japan.
In particular, since Japanese authentic bars are rarely seen overseas, there are more foreigners than Japanese who would like to drink in a quiet bar with a membership system.
Please read this article for a detailed feature on Japanese whiskey.
What is Japanese Whiskey? Characteristics, Definition, Reason for Popularity, Evaluation and Attractiveness, and 10 Recommendations
Japanese whiskey is very popular overseas and the differences in drinking culture.
You will surely find a hint for entertaining with Japanese whiskey.
Sake Experience / Sake Brewery Experience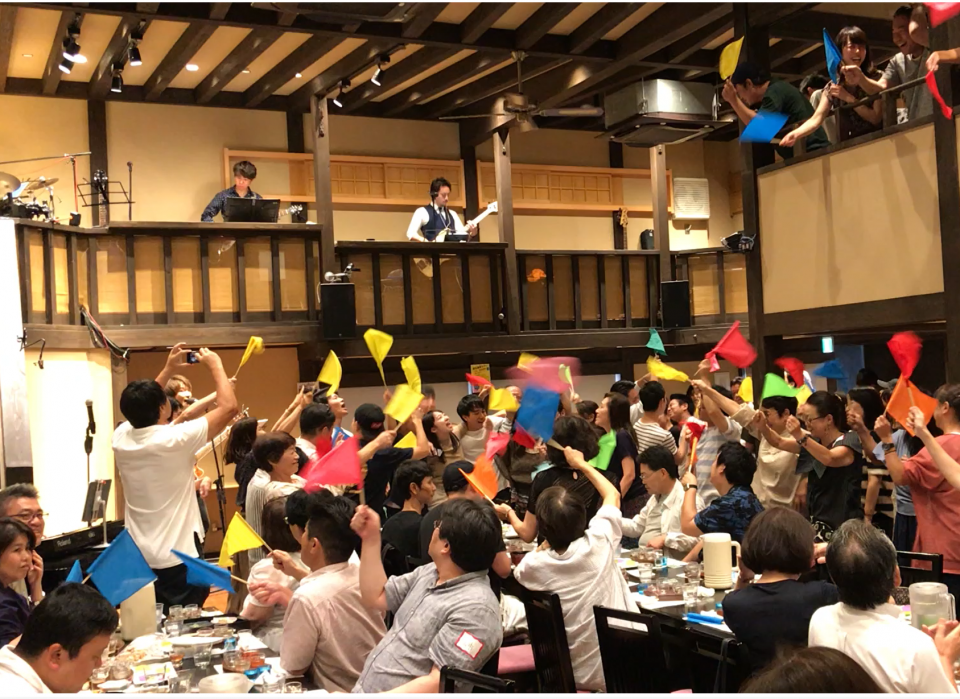 Sake has become widely popular overseas, and there are not a few foreigners who love sake.
Two experiences are available.
One is to rent out a sake store and compare and enjoy sake that can only be drunk here.
You can enjoy drinking sake while listening to the explanation of a sake professional and pairing sake from a historic Niigata sake brewery with dishes that go well with the sake.
The other is to rent out a sake brewery where you will drink sake and have the process of making sake explained to you. Of course, you will be guided through an interpreter, so you will be able to learn a lot about the process.
After the tour, guests can compare and enjoy sake from the brewery, and the party is made even more exciting with a tuna demolition show and a band.
Guests who love sake will surely be delighted.
In this way, a Japanese cultural experience with sake as the keyword has great potential and is highly recommended.
For more information on Motenas Japan's plans with the keyword "Sake Experience," please click here.
Sake Experience for Foreigners! Reasons for the popularity, 5 sake recommendations and 6 event examples
How to Enjoy Sake with Foreigners | Sake Brewery Experience in Simple English
If you have a project that interests you, please feel free to contact us anytime.
Geisha Experience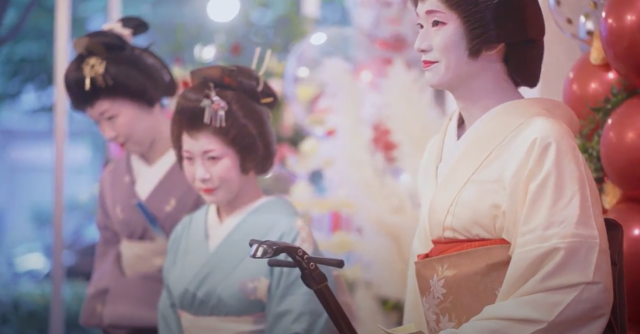 The geisha experience is especially recommended for wealthy and VIP guests.
This is because geishas are professionals in hospitality and entertainment. Their excellent hospitality skills are the best in Japan.
Above all, many foreigners fall in love with their impressive appearance.
They are also the official inheritors of Nihon buyo, a Japanese traditional dance, and have undergone rigorous training. Therefore, geishas are recommended for private birthday parties and large celebrations.
It is also a good idea to have a geisha in a private tatami room to entertain dignitaries.
Geishas are usually not allowed to entertain foreign guests. However, there are many foreigners who would like to try a geisha experience, and so geisha experience tours are organized.
Below is an article detailing our custom-made geisha experience.
[Geisha hospitality] Foreigners will be delighted! Ozashiki play and performance as an event
How to plan a special birthday party for your loved one? Surprise them with Geisha! For wealthy foreign VIPs
[Geisha experience for first-time visitors: 4 examples of tailor-made entertainment for important foreign guests.
If you are interested in geisha experience, please read on.
Japanese musical instrument experience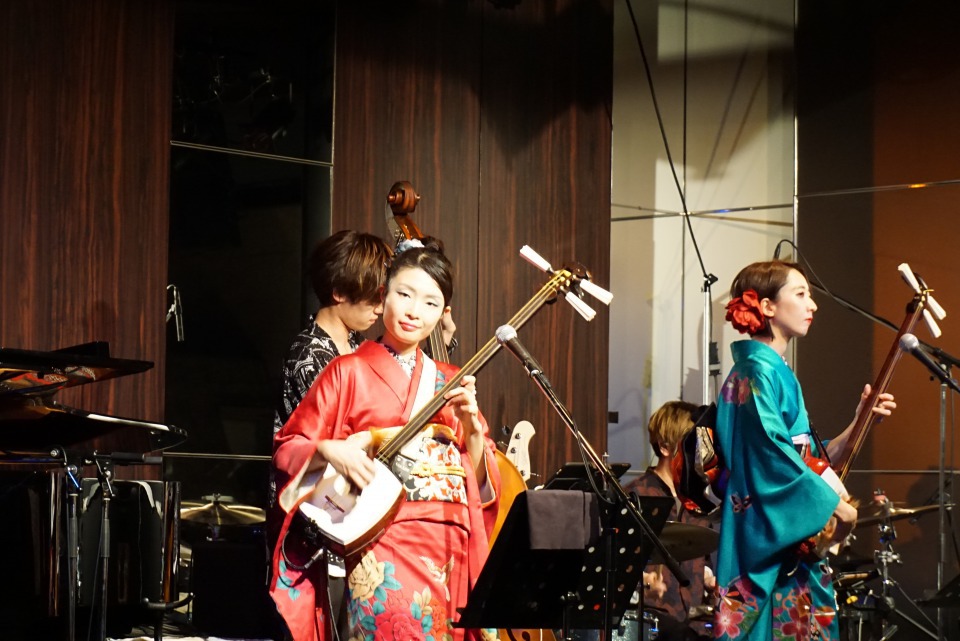 At many parties, music is a must.
An essential part of a Japanese-style party is the playing of Japanese instruments. Japanese instruments have a distinctive Japanese tone and create an elegant atmosphere.
The performers are dressed in kimono, and since Japanese instruments themselves are rare, foreigners are always interested in them.
Also, if you prepare a powerful performance such as Japanese drums, you can plan a unique and original entertainment.
Another common type of party hosted by foreigners, such as a gala party, is a dance party.
In the latter half of the party, there may be time to dance freely to the music, and it is possible to play a famous dance song on Japanese instruments at that time.
Thus, the Japanese instrument experience is an indispensable part of a Japanese style party.
Below is an article with more detailed information about wealthy people's parties and gala parties.
In-depth introduction of 10 popular plans and well-received examples of hospitality events and Japanese-style parties!
Entertainment and party planning for the wealthy and VIPs | Examples of special Japanese-style events and programs
What is a gala party? How to hold it in Japan? In-depth explanation of questions, dress code, planning ideas, and behavior!
It is recommended for those who want to learn more about Japanese cultural experiences and parties. Please take a moment to read it.
summary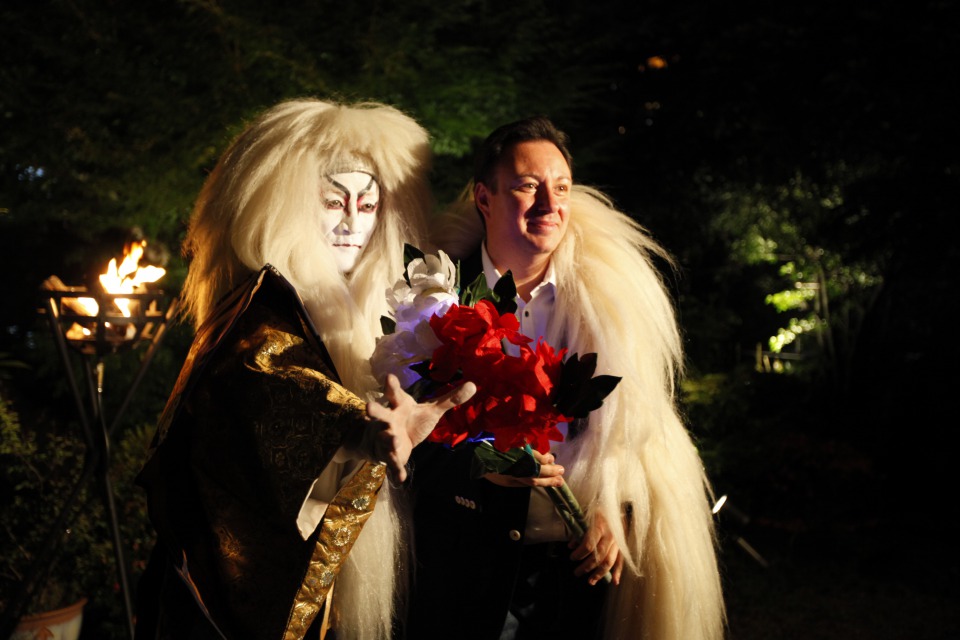 Many of the wealthy foreigners have already been to various places in Japan and have already eaten delicious Japanese food.
And with the spread of the Internet and logistics, local information and the things they want are now available wherever they are.
Nowadays, what wealthy foreigners in particular seek is "value" that money can never buy.
Experiential tourism" that is unique to Japan, where you can visit authentic places, touch and feel first-class products up close and personal, will provide you with unique memories that can only be obtained at that particular time and place.
When entertaining wealthy foreigners, please try to offer them a memorable "Experiential tourism" experience.