Top 10 UNESCO Sites in Japan: Must-Visits and Stories for International Travelers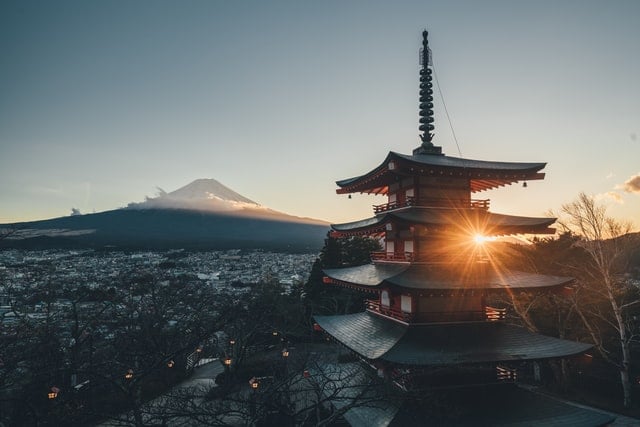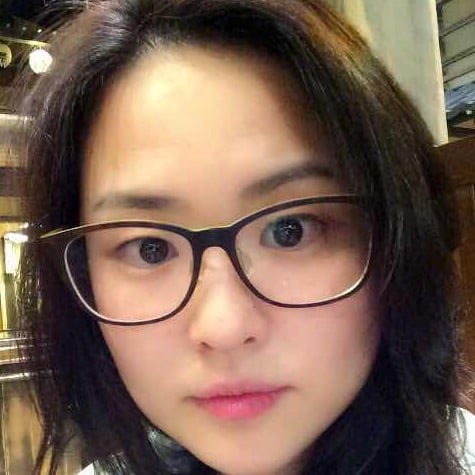 Japan has beautiful places of interest that are steeped in deep history and culture.
Among them are some of humanity's greatest assets, recognized by UNESCO as World Heritage sites, which continue to fascinate foreigners visiting Japan.
In this issue, we will introduce such World Heritage sites that are popular among foreign visitors to Japan, while also presenting 10 World Heritage sites that are particularly popular among foreigners.
Japan's World Heritage Sites Popular among Foreigners
World Heritage in Japan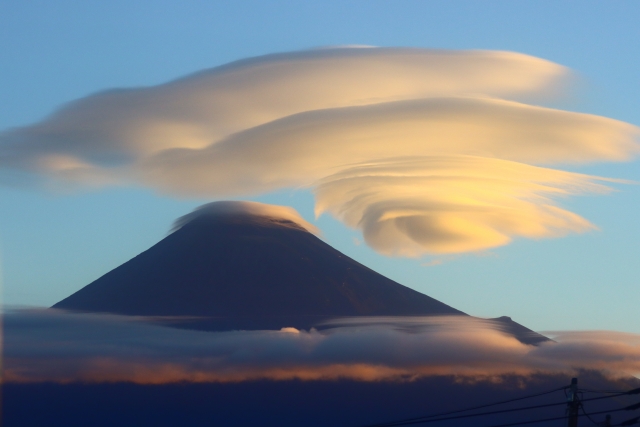 World Heritage sites are irreplaceable treasures created by the creation of the earth and human history, and passed down from the past to the present.
It is the common heritage of mankind that must be inherited from the past and passed on to the future by the people of the world living in the present.
Japan UNESCO Boundary Federation:
Thinking globally about the history of mankind and the grandeur of the earth that we want to connect to the future.
World Heritage is a tremendous and dreamy promise of humanity.
Japan currently has 25 World Heritage sites registered with UNESCO, 20 of which are historical cultural sites and 5 are natural sites.
They are scattered throughout Japan.
Surprisingly, however, not all of Japan's World Heritage sites come to mind, even among Japanese people.
Now, let's give you the 25 Japanese cultural heritages.
cultural heritage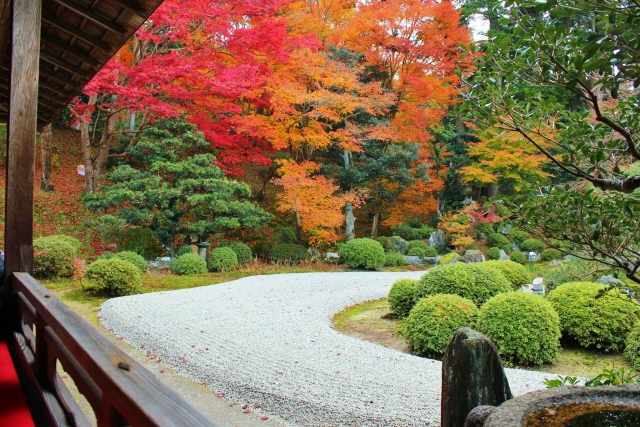 Buddhist Buildings in the Horyuji Area
2. Himeji Castle
3. cultural assets of the ancient capital Kyoto
4. Gokayama Gassho-Zukuri Village, Shirakawa-go
5. Atomic Bomb Dome
Itsukushima Shrine
7. Cultural Properties of Ancient Nara
8. shrines and temples in Nikko
9. Gusuku and Related Properties of the Kingdom of Ryukyu
Sacred Sites and Pilgrimage Routes in the Kii Mountain Range
Iwami Ginzan Silver Mine and its cultural landscape
12. Hiraizumi: Architecture, Gardens and Archaeological Sites Representing the Pure Land
13. Mt. Fuji – Object of Faith and Source of Art
14. Silk Mill and Silk Industrial Heritage Sites
15. Industrial Revolution Heritage of Meiji Japan: Iron and Steel Making, Shipbuilding, Coal Industry
16. the architectural works of Le Corbusier – Outstanding Contribution to the Modern Architectural Movement
Okinoshima Island, Munakata, and related heritage sites
18. Heritage Sites Related to Christianity in Nagasaki and Amakusa Area
19. Mozu and Furuichi Tumulus Group -Tombs of Ancient Japan
20. Jomon Sites in Hokkaido and Northern Tohoku
natural heritage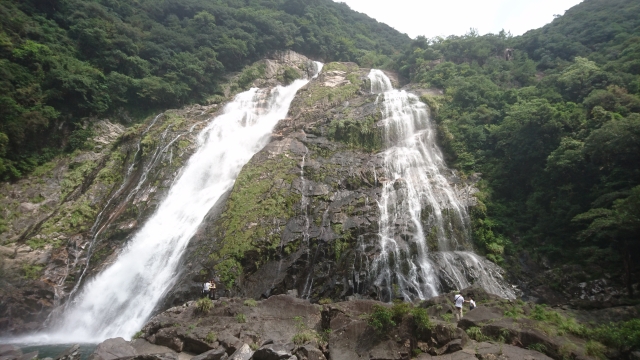 1. Yakushima Island
Shirakami Mountains
3. Shiretoko
4. Ogasawara Islands
5. Amami Oshima, Tokunoshima, northern Okinawa Island and Iriomote Island
Reference: wikipedia
Recommended 10 World Heritage Sites in Japan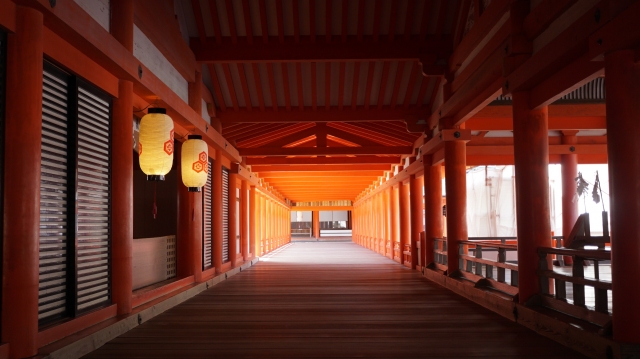 So which of these Japanese World Heritage sites are particularly popular among foreigners?
Here are some of the most popular Japanese World Heritage sites among foreigners.
Buddhist Monuments in the Ancient Capital Kyoto Nara and the Horyuji Area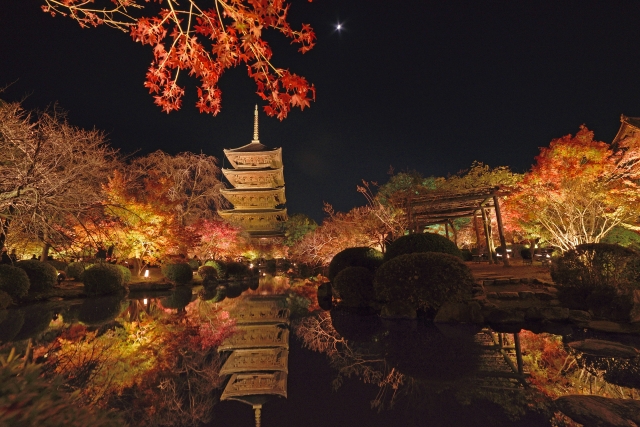 The ancient capital of Kyoto, the ancient capital of Nara, and the Buddhist monuments in the Horyu-ji area are independently designated UNESCO World Heritage sites.
However, from the perspective of foreigners who are touring the area as World Heritage tourists, many of them are planning to visit the area at the same time because of its location.
The number of foreign visitors to Kyoto and Nara is second only to Tokyo in terms of popularity.
– Horyu-ji Temple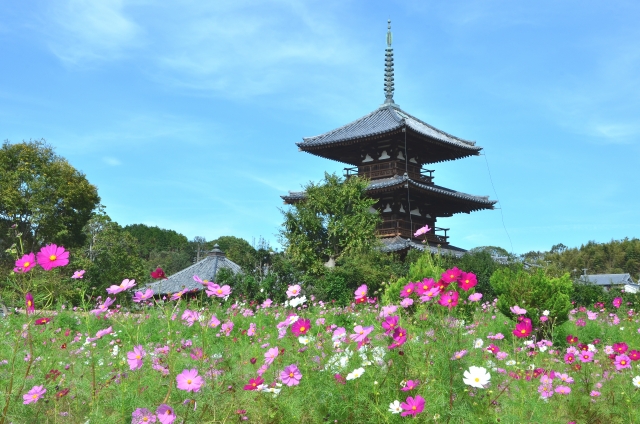 The buildings around Horyuji Temple are registered as World Heritage sites, including 47 buildings of Horyuji Temple and the three-story pagoda wooden structure of Hokkiji Temple.
In particular, the 11 buildings of Horyu-ji Temple are the oldest wooden structures in the world and are a World Heritage Site of global importance.
Horyuji Temple Site: http://www.horyuji.or.jp/
– Ancient Kyoto Cultural Properties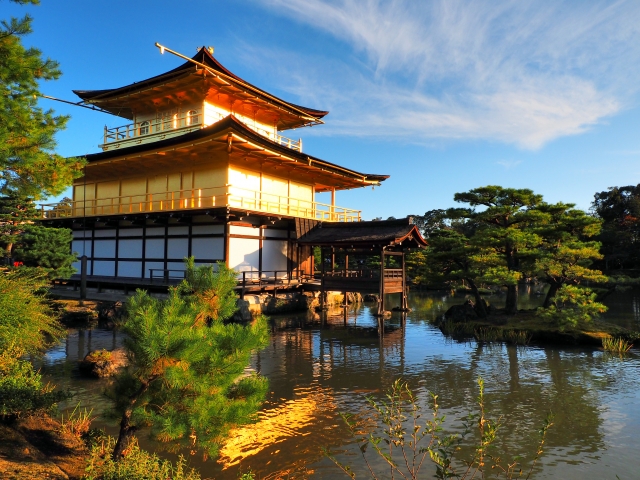 The Ancient Capital of Kyoto Cultural Material is a World Heritage designation for 17 shrines and temples in Kyoto.
Kyoto, including its World Heritage sites, remains popular among foreigners as a place where they can experience firsthand the world of Japan's very image and the spirituality of the Japanese people.
He was also passionate about Japanese gardens and is said to have influenced landscaping techniques around the world.
Such Japanese gardens are also visited by foreign tourists.
Kyoto Prefecture website List of Cultural Properties of Ancient Kyoto:
– Ancient Nara Cultural Properties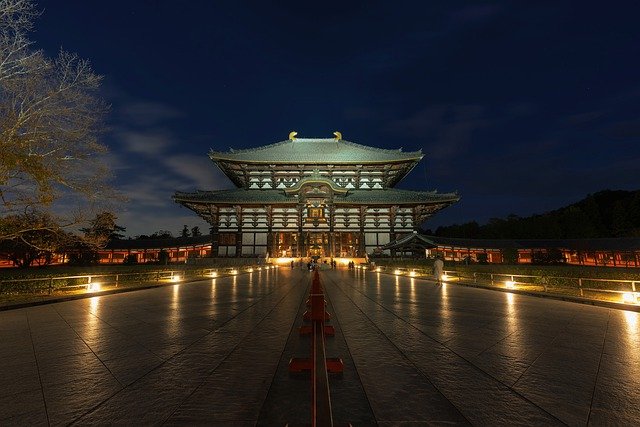 Todaiji Temple, Kofukuji Temple, Kasuga Taisha Shrine, Kasuga Primeval Forest, Genkoji Temple, Yakushiji Temple, Toshodaiji Temple, and the Heijo-kyo Capital Site are the eight World Cultural Heritage sites located within Nara City.
Mt Fuji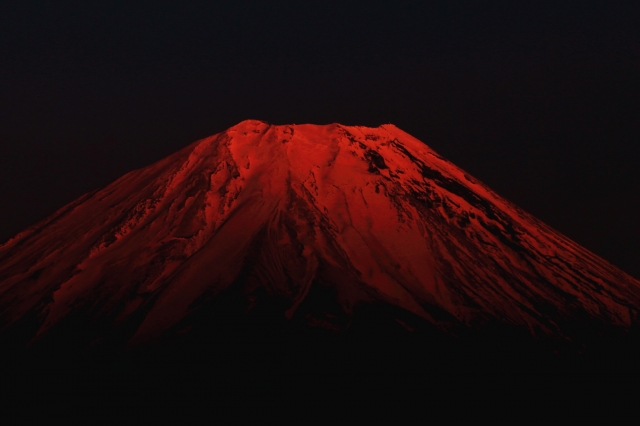 Fuji, a magnificent and graceful Japanese mountain.
Japan's highest mountain, which resides in the hearts of the Japanese people, is now inspiring the world.
Fuji is an object of ancient Japanese mountain worship, and is famous as a place where many ascetics practice asceticism in order to obtain its mysterious power.
It is also a historical fact that Fugaku Hyakkei by Katsushika Hokusai influenced the Japonism that rolled through Europe in the early 19th century.
No other mountain in the world continues to inspire such art.
I would like to climb such Mt.
Fuji is crowded with foreigners who want to at least see it if not climb it! Fuji is crowded with foreigners who want to see it at least if not climb it.
Official site for climbing Mt:
Himeji Castle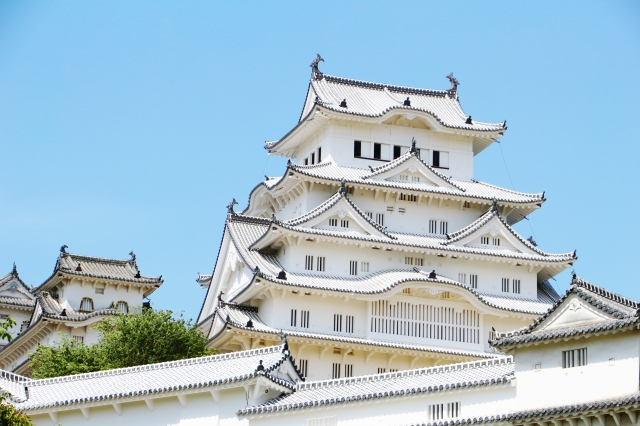 Himeji Castle is considered the most beautiful of the many castles in Japan.
The most popular theory is that Himeji Castle was built by Sadanori Akamatsu in 1346, but there are various theories.
Also known as Shirasagi-jo (White Egret Castle), the castle's white plastered exterior and graceful roofs are said to resemble a beautiful egret in flight.
It is also known as the "castle of war resistance" because it was not severely damaged by air raids during the Pacific War and has remained in its beautiful form.
Itsukushima Shrine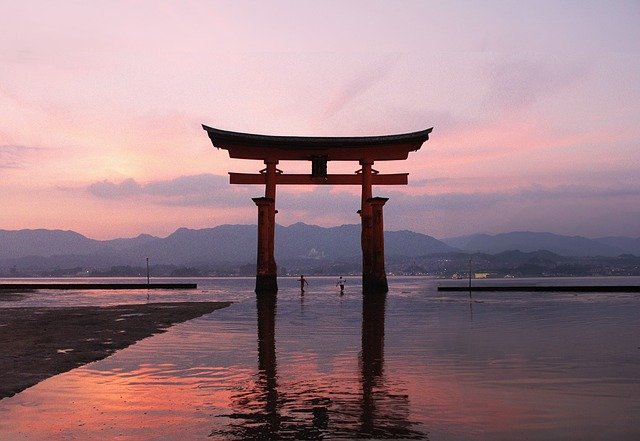 A vermilion torii gate floating on the sea.
Itsukushima Shrine is one of the three most scenic spots in Japan, so everyone has probably seen it before.
The color of vermilion and the beautiful clear sea of Miyajima.
Everyone feels that they would like to see it with their own eyes at least once, don't you?
Itsukushima Shrine is very popular among foreigners.
A-bomb Dome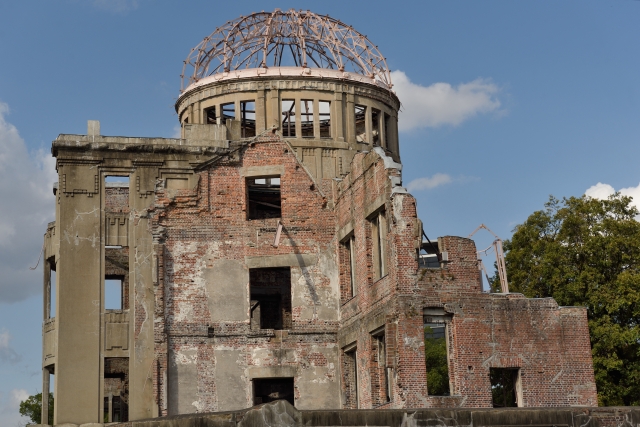 In World War II, on August 6, 1945, an atomic bomb was dropped on Hiroshima.
It is the city where the first atomic bomb was dropped in human history.
He has remained as he was then and continues to talk about the horrors and unreasonableness of the A-bomb Dome war.
People from all over the world pray and hope that this will never happen again.
Hiroshima City Site Atomic Bomb Dome:
Nikko Shrines and Temples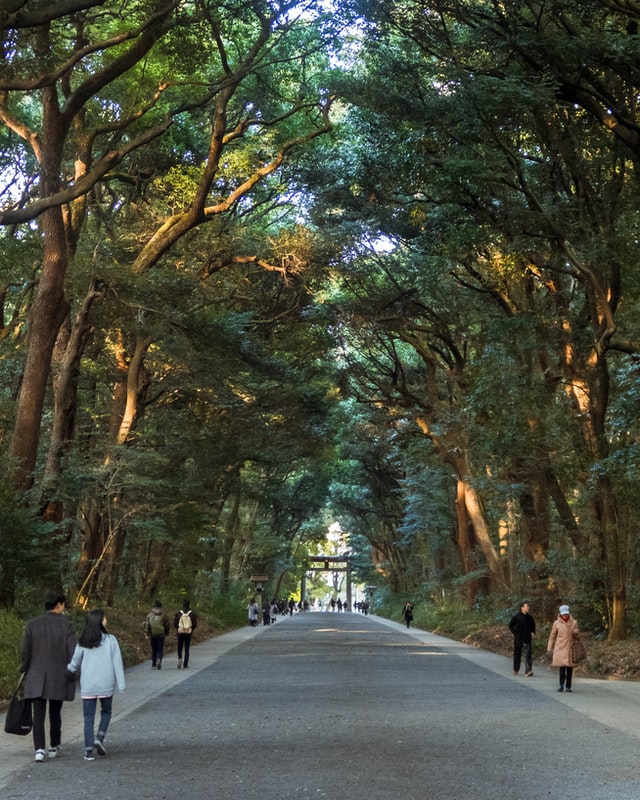 Two shrines, Nikko Toshogu Shrine and Futaarayama Shrine, are located in Nikko City, Tochigi Prefecture.
Buddhism at Rinnoji Temple, and 103 religious buildings.
Japan's two major religions, Buddhism and Shintoism, were registered as World Heritage sites in the same place.
In addition to such an unusual background, the colorful historic architecture is very much worth seeing.
The location of Tochigi Prefecture also makes it easy for foreigners to visit from Tokyo, so many people decide to visit during their short schedule.
Shirakawa-go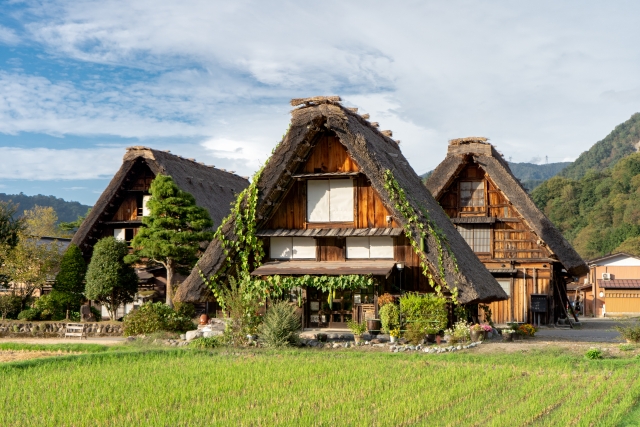 Shirakawa-go is located in Gifu Prefecture.
A choral community of traditional Japanese houses around Shirakawa-go.
In Ono-gun, an area with heavy snowfall, this product was created to reduce the amount of work required to remove snow from the ground.
It is the very image of Japan's hometown, with a deep sense of Japan's original rural culture, lifestyle, and life.
Shirakawa-go was highly acclaimed not only for its scenery, but also for the fact that people continue to live there even today.
The traditions and history that continue to exist in the passage of time are exactly the kind of world heritage that we want to see continue.
And Hida Takayama has hot springs and the depth of nostalgia to accept tourists samaza what.
This may be the secret of its popularity.
Yakushima (esp. Yakushima Island)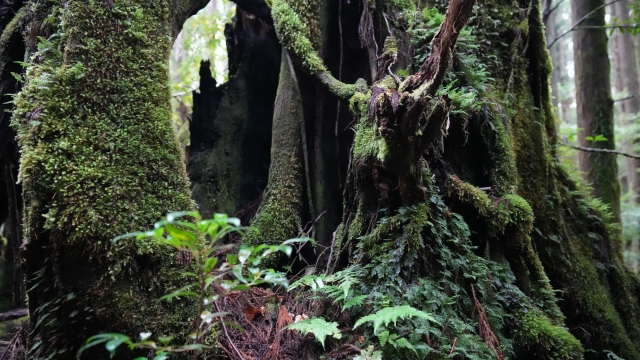 Yakushima is home to Yakusugi cedars that are over 1,000 years old, and its annual rainfall of 8,000 mm is one of the most unique weather conditions in Japan.
Giant Yakusugi cedars, a world of deep green moss.
Although it is not a World Heritage site that can be easily visited, many foreigners wish to visit it at least once.
List of World Heritage Sites in Japan:
Japanese hospitality episodes related to World Heritage sites
Yuzu bath in Shirakawa-go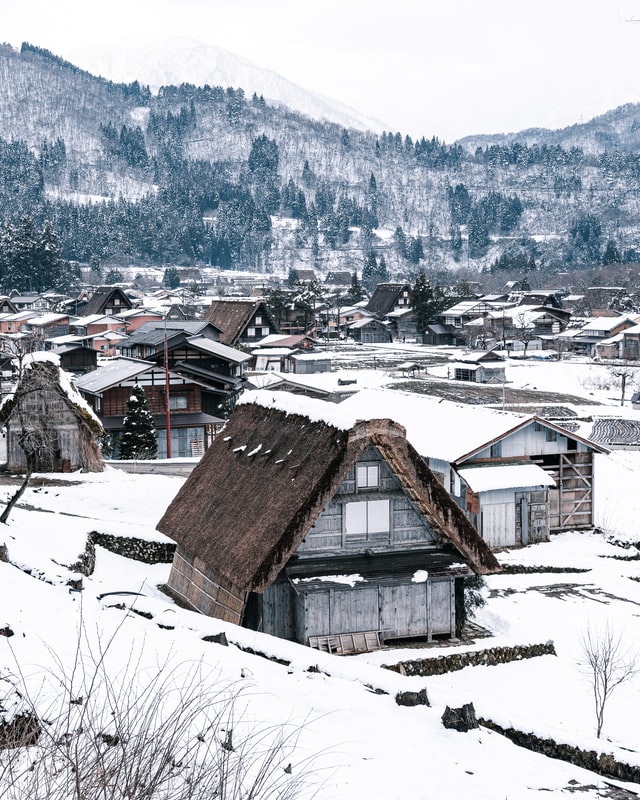 This is a story about when the author guided a French researcher to Shirakawa-go.
Since she was in France, she had been dreaming of traveling to various places in Japan.
They want to experience the Japanese New Year, so they chose to stay in Japan during the winter and visit places that are unique to Japan, which can only be experienced in the west during the winter.
So we chose Shirakawa-go.
However, we were hit by heavy snow on the way there, and by the time we managed to get from Tokyo to our lodgings in the Shirakawa-go area, the area was already white and dark.
Due to heavy snowfall, we were not able to see the night view of Shirakawa-go illuminated on that day as we had planned.
On top of that, we were both very cold and freezing to the bone.
I arrived at the inn shivering and went through the lodging procedures next to her, who still looked somewhat disappointed,
The innkeeper.
It must have been very cold! If you don't mind, please get into the hot water right away."
He strongly recommended that I soak in the hot spring while being shown to my room.
She and I were both soaking wet from the snow and very tired, so we left our luggage and headed immediately for the hot springs, as if lured by her words.
Half of the bathrooms were open-air and half were indoor.
The lights are weak and faint, perhaps intentionally so.
Due to the bad weather, there are few guests at the inn.
It was cold anyway, so I immediately got into the bathtub, which smelled very nice.
Many bright yellows floating in the bathtub.
Yes, it was the first yuzu bath for her French girlfriend.
Deeply moved by the landlady's surprise, she no longer had the forlorn profile she had earlier.
And snow continues to fall outside the window, piling up so much that the open-air bath is a snow viewing bath.
The orange lighting in the bathrooms was designed to enhance the brightness of the snow, making for an even more beautiful snow viewing experience.
The fragrance of yuzu warmed me from the bottom of my heart as I gazed at the deep snow falling in the mountainous region.
I didn't get to see Shirakawa-go lit up at night, but it was a much more amazing experience! I was so excited when I returned to Japan," he told his friends enthusiastically about the hospitality of the inn.
We were told later that the proprietress hurriedly prepared yuzu for our bath because we told her on the way that we were on our way to the inn and not to cancel.
Itsukushima Shrine's Shamojiki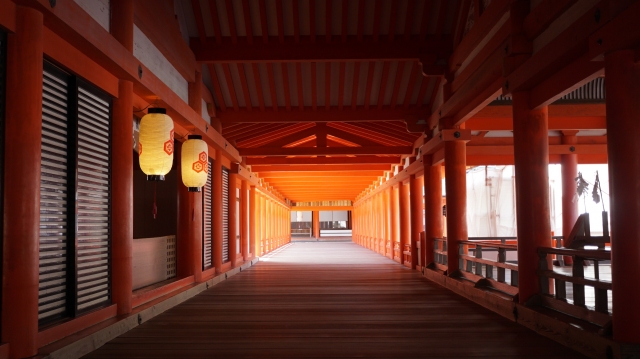 I would like to visit Itsukushima Shrine.
This is a story about a visit to Itsukushima Shrine with such a friend.
He is fluent in Japanese and is quite advanced in Japan, having studied abroad.
He had never been to Itsukushima Shrine.
I was impressed by the scenery and beauty of Itsukushima Shrine when I finished visiting the shrine and was looking around.
There were numerous shakaiya around Itsukushima Shrine.
This is Miyajima's famous shakuhachi.
My friend wanted to buy one as a souvenir because of the rarity of wooden and handmade rice ladles.
Among the various stores, I decided to visit a small shop that also serves as a workshop.
The store had a variety of wooden shakuharis made from maple, maple leaves, cherry blossoms, and other trees, and his interest in Japan seemed to grow.
He chose a wooden chopstick made of cherry blossoms as a memento of his stay during the cherry blossom season.
A shopkeeper who was listening to our conversation was pleased to hear that we chose a cherry blossom shakuhachi during the cherry blossom season! He was pleased to hear that.
Then, my foreign friends ask various questions about the shakuhachi.
The craftsman came from the back to show us the wood and tools that would be used to make the tea caddies.
My foreign friends are overjoyed.
Although the store did not offer such a service, on the way home, the owner wrote my name in ink on the shakuhachi my friend had purchased.
It was a moment when I saw heartfelt hospitality to others from the heart.
summary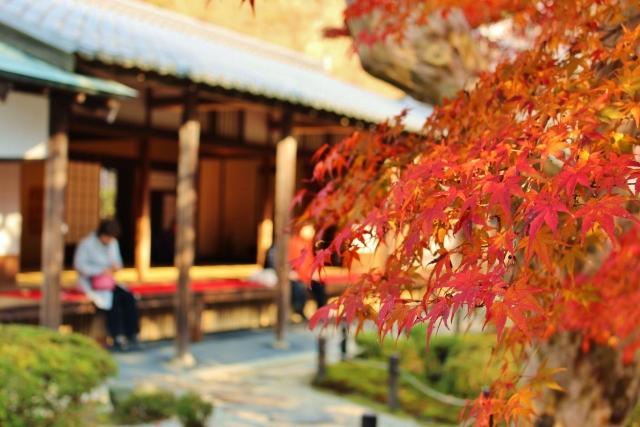 World Heritage Sites in Japan.
It is a world treasure created by the traditions and history of Japan and the land of Japan.
It is a very proud thing to have 25 World Heritage sites in a small island nation, and every year there are visitors from all over the world to its World Heritage sites.
There are encounters to be had there, and each has its own unique experience.
We would like to cherish each and every encounter spun through World Heritage sites over the course of time in perpetuity.