Sake・Whiskey
Taste Whiskey with a Whiskey Sommelier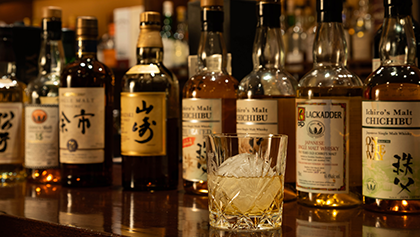 WHISKY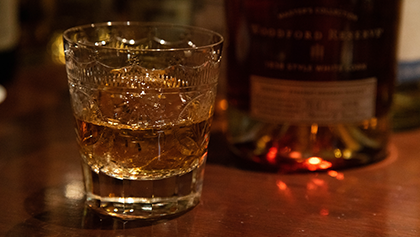 Full-scale production of Japanese whiskey began in the 1920s.
Since that time, it has continued to evolve, and has performed favourably in international competition, with its popularity recently surpassing that of Scotch whiskey.
The characteristics of Japanese whiskey are a complex blend relying on the discerning palate and sensibilites of the Japanese people themselves.
In recent years, well-established sake artisans have also started to manufacture whiskey, and their end products' subtleties of taste combined with their limited availability are becoming more attractive for whiskey lovers.
SERVICE STRENGTH
01
Sample and compare rare Japanese whiskey, including normally inaccessible 'hidden' local whiskey
02
Charter exclusive use of a bar, one which would not normally accept reservations
03
Include hospitality by Geisha (optional)
SERVICE FEATURES
Highly sought-after Japanese whiskeys, such as Yamazaki, Hibiki,
and Taketsuru, sourced by bar owners form across the region.
Enjoy these and other rare Japanese whiskeys in an exclusive setting.
Ideal for entertaining a group of executives or VIPs visiting from overseas.
Karaoke is also available at selective venues, and can be arranged in advance
or used spontaneously depending on the mood of participants.
Article:[For Foreign VIPs]
5 Enjoyable Traditional Performing Art
Experiences in Tokyo

PLAN
PLAN
I

Reserve exclusive use of a bar
The heart of Shinbashi, an historic entertainment district of Tokyo that has existed for over 100 years, is a venerable place.
Savor Japanese whiskeys carefully selected by experts in your own tranquil corner of this vibrant district.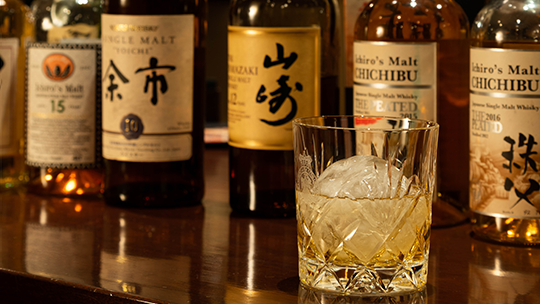 PLAN
II
Option with
True Hospitality Experts

Whiskey taste in the company of Geisha
There is also a plan available to experience working with Geisha, who are Japan's true experts in hospitality.
Since ancient times, restaurants in the Shimbashi area have been frequented by high-ranking government officials, and the Geisha were required to have a high level of education, refinement and skill. English conversation is a relatively new skill that Geisha have embraced to meet the needs of the International traveller.
Savor whiskey whilst enjoying conversation with the beautiful and refined geisha.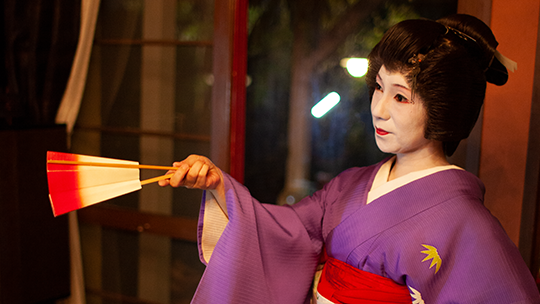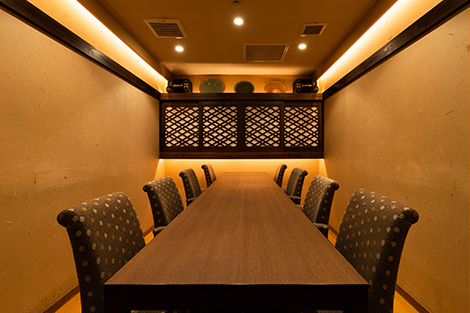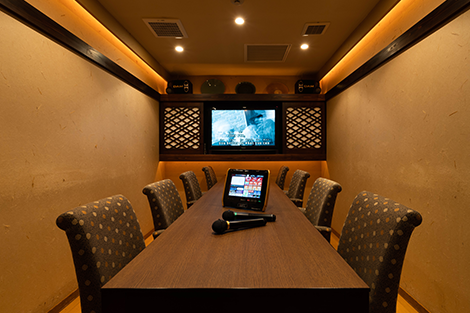 A soundproofed karaoke room is available for those wishing to enjoy it.
Enjoy Sake at a specialized bar or warehouse venue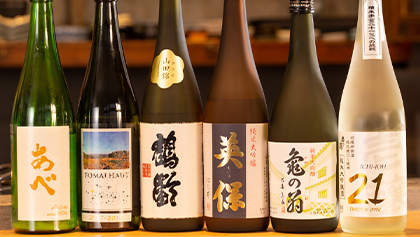 SAKE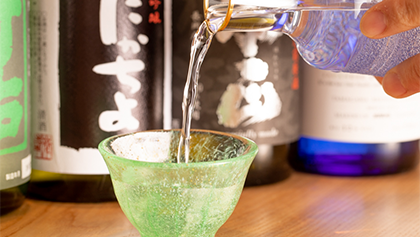 Sake has become a popular alcoholic beverage all over the world. In parallel, the number of overseas visitors who deepen their knowledge of sake by taking tours to specialized breweries during their trips has increased dramatically.
Ginjo, daiginjo, and raw sake varieties are especially popular with overseas visitors, and an increasing number enjoy sampling and contrasting sake flavors of sweetness, sourness, spiciness, bitterness, and astringency.
SERVICE STRENGTH
01
Experience rare sake exclusive to selected venue
02
Charter from a selection of breweries or sake bars
03
Enjoy pairing of sake with a variety of food dishes
04
Enhance the experience with LIVE music
SERVICE FEATURES
Enjoy sake in an exclusively chartered brewery or sake bar
You can also enjoy rare sake specially selected by the proprieter for the sake bar,
or in the case of a brewery venue, fresh and vintage sakes
produced at the brewery itself.
Add a performance from a LIVE band, or features such as a Maguro/Tuna
carving show to enhance the experience further
Article: [Sake, highly popular with people
from overseas] Party charter,
recommended
Article: [For VIP entertainment]
Rare and exclusive Sake
varieties sampling

PLAN
PLAN
I

Sake brewery charter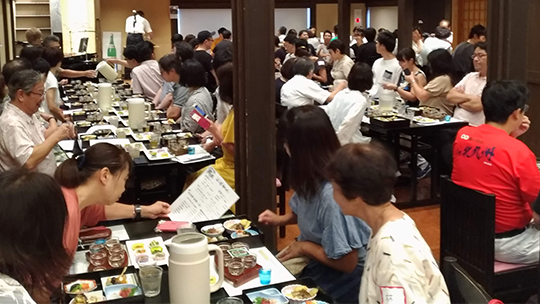 PLAN
II

Exclusive selection of sake at a specialized bar chartered for the occasion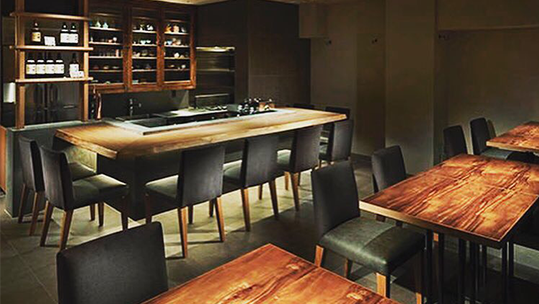 PLAN
III

Option
Optional Maguro carving show included with Plan I or II.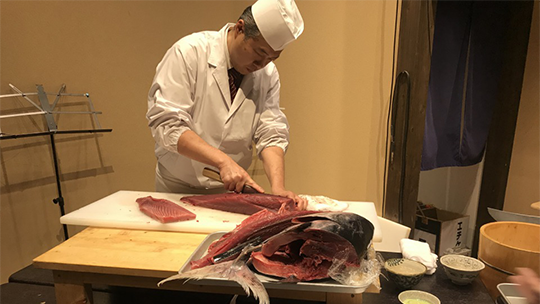 PLAN
IV

option
Optional sushi chef in attendance, to provide a hand-rolled sushi on demand, inlcuded with Plan I or II.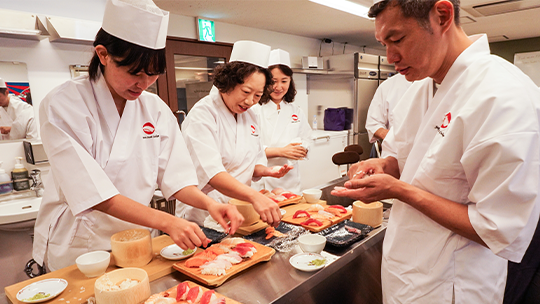 PLAN
V

option
Optional LIVE music (with choice of music genre/style) to accompany the event, compined with Plan I or II.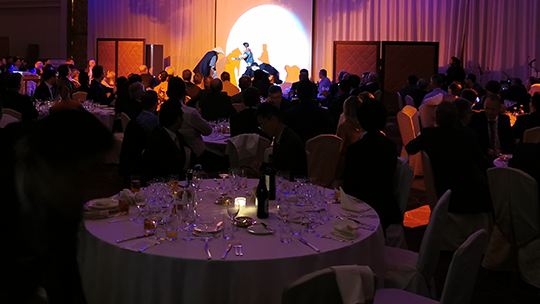 Bar Venue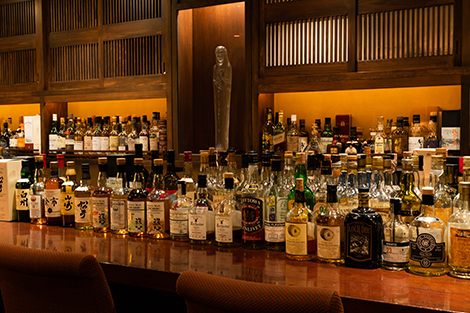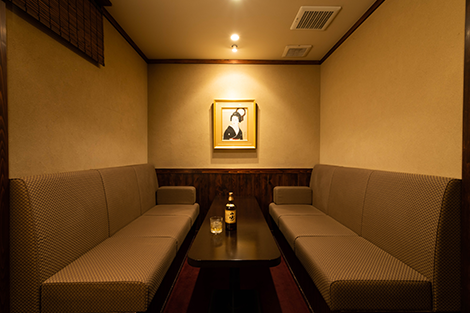 Reserve exclusive use of a bar in the heart of Shinbashi, an historic entertainment district of Tokyo that has existed for over 100 years.
Savor an exclusive selection of Sake carefully selected by an expert in your own tranquil corner of this vibrant district.
<Notes>
◇

Up to 10 glasses of whiskey and sake are included per person

◇

The cost of drinks will be inlcuded in the up-front fee

◇

Drinks in excess of 10 per person will be charged as extra

◇

We will carefully pre-select whiskies and sakes for the occasion

◇

There will be an additional charge for any premium whiskeys you wish to include, outsidde of those pre-selected

◇

Additional fee will be charged for Geisha option, allowing for 5 drinks per Geisha. Any aditional will be charged

◇

Additional fee will be charged for Karaoke optional

◇

A surcharge will apply for time extension of the charter beyond 20:00