What is a 5-star hotel? Why they are ideal for foreign VIPs and 5-star hotels in Japan explained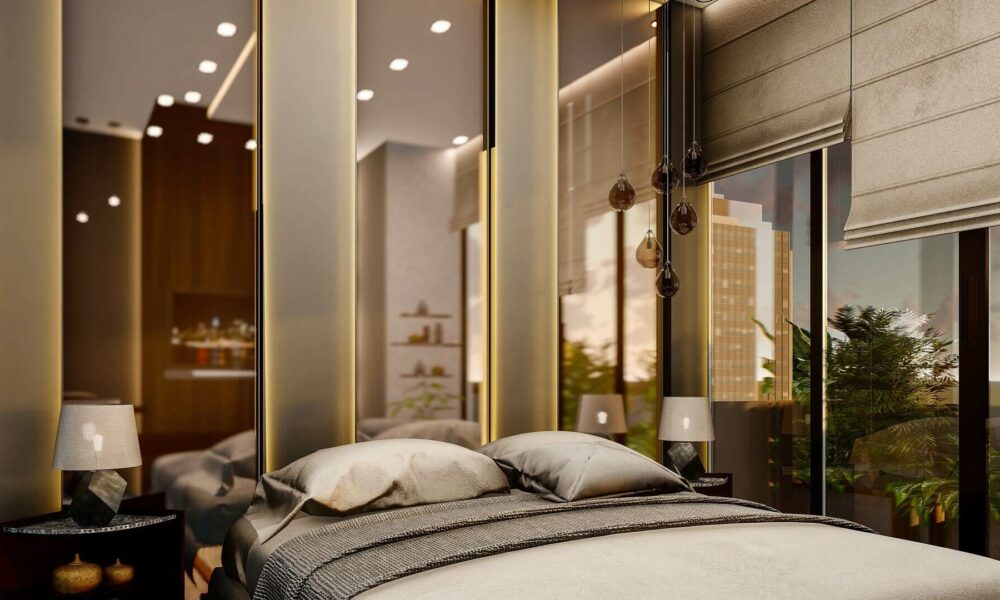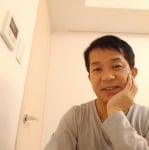 I want to invite a foreign VIP to Japan, but what kind of hotel should he/she stay in?
Are you worried about this? You don't want to be rude in inviting foreign VIPs and you want them to return home satisfied.
This article describes 5-star hotels where foreign VIPs can stay and be satisfied.
It also explains hotel ratings and why 5-star hotels are the best choice for foreign VIPs.
A former hotelier who worked for a hotel and had connections with a major travel agency will explain in detail.
We do not use complicated terms, so please relax your shoulders and watch to the end.
Two famous hotel ratings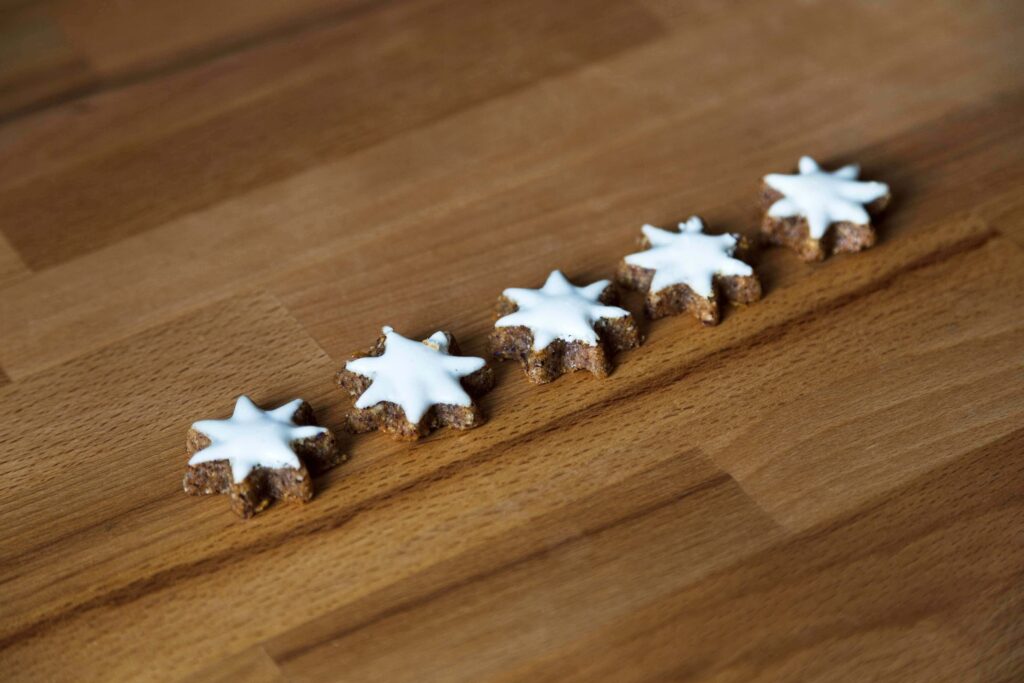 There is no "global standard" for hotel ratings. This is because ratings vary depending on the culture and values of the country.
The government, private companies, and industry associations examine and assign grades based on their own criteria.
One of the most famous such rating agencies in the world is,
Forbes Travel Guide
Michelin Guide
These are two.
Most hotels that claim to be 5-star hotels refer to these two rating agencies.
Remember, there are many rating agencies, but these two are well known.
Forbes Travel Guide
Forbes Travel Guide was founded in 1958 in the United States and was the first travel guide in the world to introduce a five-star rating system.
Its distinctive feature is that it is evaluated based on strict criteria by professional surveyors who are well versed in quality service. The detailed criteria are, of course, not disclosed, but more than 70% of the criteria are based on service, with an emphasis on the emotional connection between the hotel staff and the guest.
In addition, since it is basically an undercover survey, a transparent evaluation can be expected and its screening process is reliable.
Michelin Guide
The Michelin Guide, published by the French tire manufacturer, is a travel guide that rates restaurants and hotels around the world. first published in 1900 for people traveling by car, the guidebook has been rated according to strict criteria to this day.
The Michelin Guide also provides ratings through undercover surveys conducted by professional investigators. By receiving service as an ordinary customer, an objective evaluation is possible.
Ultimately, the number of stars is determined by taking into account the opinions of the Michelin Guide's readers. Each year the ratings are reviewed and the number of stars updated.
Why a 5-star hotel is the best place to invite foreign VIPs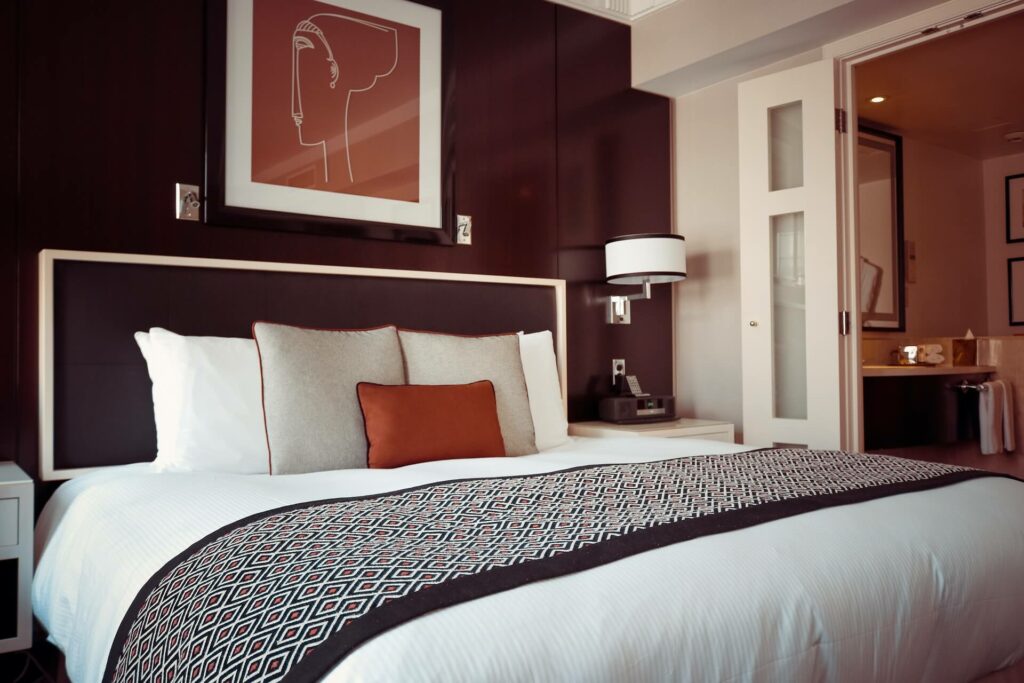 A hotel awarded 5 stars by two prestigious institutions is proof of recognition from VIPs and wealthy people around the world.
Why is a 5-star hotel the best place to invite foreign VIPs? We will explain why.
Room Comfort
Rooms in 5-star hotels are designed in various ways to make guests feel comfortable.
First of all, the most important thing in a hotel is the bed, and 5-star hotels use the highest quality beds to ensure a comfortable sleep.
The quality of the linens is also very good, inviting you to a good night's sleep.
Aside from the beds, the rooms are very quiet and often have automatic curtains and high-quality sound systems. There is also a minibar and a full range of amenities, and as only a VIP who takes care of his or her appearance can, an iron and pant press are always available.
Laundry service is also high quality and carefully done!
For the comfort of the rooms, staying at a 5-star hotel will definitely be a comfortable and satisfying stay.
Convenience of facilities
Most five-star hotels have their own spas, restaurants, and beauty salons. Some hotels have swimming pools and fitness facilities, and a spa is a great way to work up a sweat.
The restaurants are also of a different caliber, with Michelin Guide starred restaurants where you can enjoy the chef's signature dishes from a high floor with a great view.
Some hotels have club lounges where you can enjoy cocktail hour or afternoon tea at any time of the day.
The Club Lounge is segregated from the general floors and is available only to guests staying on those floors, making it even more exclusive.
Service Differences
The service at a five-star hotel is sophisticated and different from that of a four-star hotel as well. Next to the front desk, there is a resident concierge who can assist with various requests, such as arranging restaurants and cabs, and providing information on tourist attractions.
It is said that Japanese people are not good at asking for favors, but when you stay at a five-star hotel, there is no reason not to ask the concierge for help. They will understand your intentions and make the best suggestions.
The five-star hotel will also provide turndown service. They will do a simple room cleaning, replenish your toiletries, and make up your bed to make it easier for you to sleep.
Returning to a cleaned room after an outing is restful, and there you can feel the difference of 5-star service.
Selection Criteria for 5-Star Hotels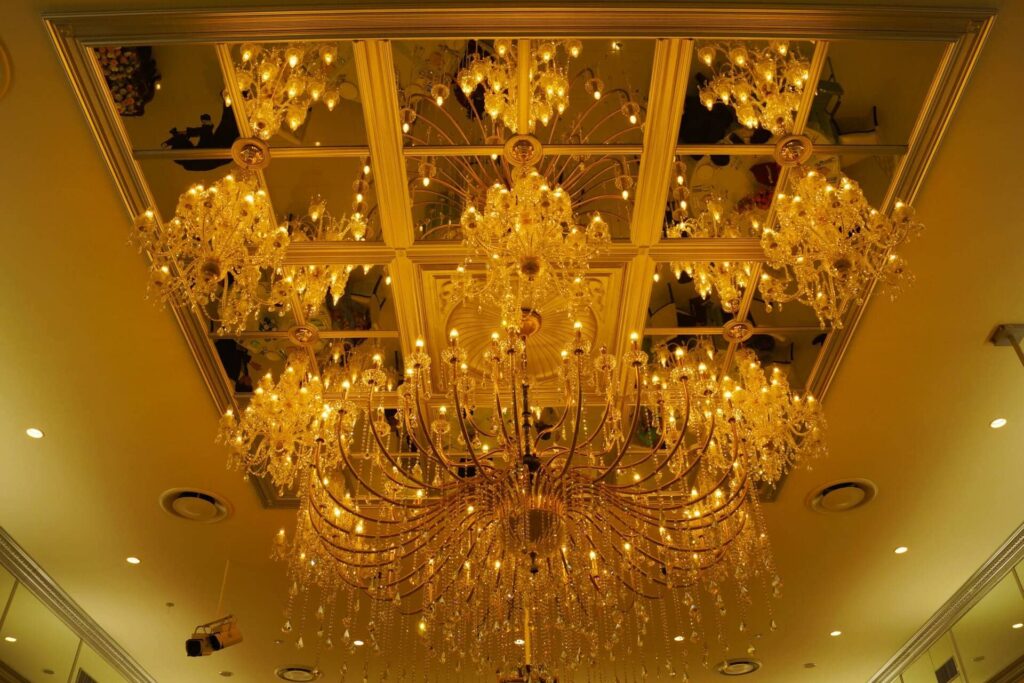 What are the criteria for selecting a 5-star hotel? Although no detailed criteria or standards are published, the Forbes Travel Guide uses 900 items to score hotels, including quality of service and comfort of facilities.
The Michelin Guide also has a 1-5 standard, with 1 being "moderate comfort," 2 being "comfortable," 3 being "very comfortable," 4 being "top level comfort," and 5 being "luxurious and top level.
These items will be evaluated by an undercover investigator who will actually stay at the hotel, use it, and rate it.
Both of these criteria focus on service, interaction with staff, etc., and a 5-star hotel is recognized when it is rated as the highest level in these areas.
5-Star Hotels in Japan by Area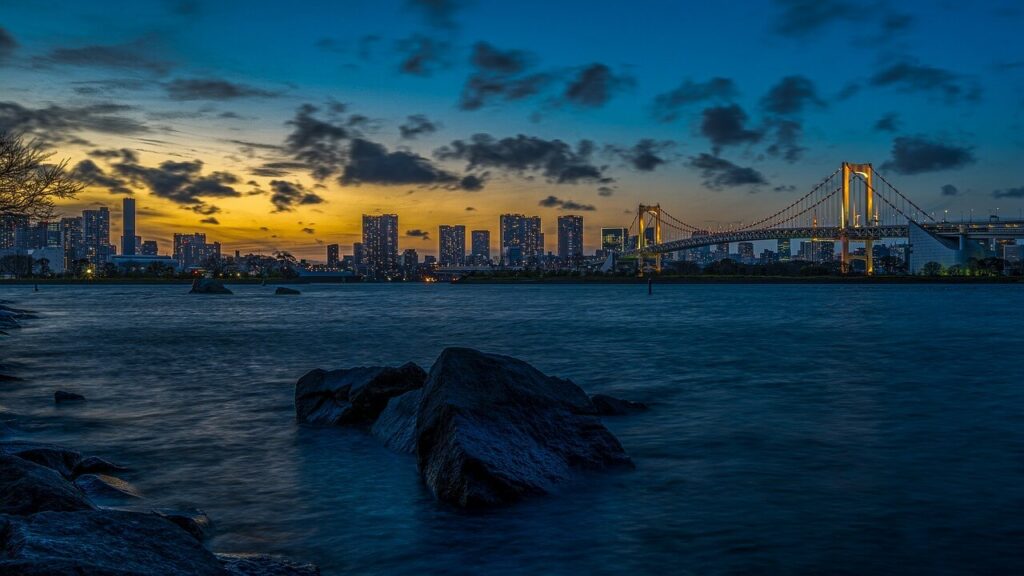 Do you know how many 5-star hotels actually exist in Japan? Although it varies by survey agency, the Forbes Travel Guide 2023 lists 14 5-star hotels in Japan.
In addition, there are 22 five-star hotels in Japan in the Michelin Guide.
Here are seven hotels that have been awarded 5 stars (5 pavilion for Michelin) by both organizations.
No matter where you stay, you will receive 5-star service at all of these hotels. Please refer to them if you have a foreign VIP to stay or someone you want to entertain.
Mandarin Oriental, Tokyo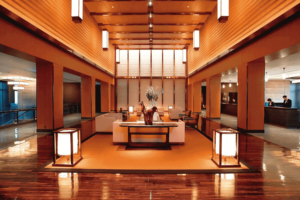 Mandarin Oriental Hotel, Tokyo is a luxury hotel directly connected to Tokyo Metro Mitsukoshimae Station. It is the only hotel in Japan to be awarded five stars in both the "Hotel" and "Spa" categories for eight consecutive years.
The fact that it is located in the traditional town of Nihonbashi is also unique to a first-class hotel. It is a 5-star hotel with easy access to various areas and has received the highest rating.
Official website: https://www.mandarinoriental.com/ja/tokyo/nihonbashi
Reservation phone: 03-3270-8800
Address: 2-1-1 Nihonbashi Muromachi, Chuo-ku, Tokyo 103-8328
Palace Hotel Tokyo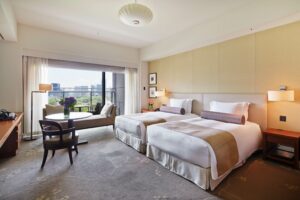 The Palace Hotel Tokyo is located at 1-1-1 Marunouchi, Chiyoda-ku, Tokyo, and is directly connected to the Tokyo Metro Otemachi Station. Rooms are luxurious yet relaxing, and rooms with balconies are rare in Tokyo.
Located in Otemachi, the heart of Tokyo's business district, but surrounded by the natural beauty of Marunouchi and the Imperial Palace, you can relax and enjoy your time here.
It is a world-renowned hotel that has received a five-star rating in the hotel category of the Forbes Travel Guide for seven consecutive years.
Official website: https://www.palacehoteltokyo.com/
Reservation phone: 03-3211-5211
Address: 1-1-1 Marunouchi, Chiyoda-ku, Tokyo 100-0005
Hotel New Otani Executive House Zen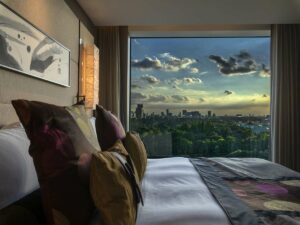 Executive House Zen is a hotel-in-hotel located on the 11th and 12th floors of The Main, the main building of Hotel New Otani. It has been awarded five stars in the Forbes Travel Guide 2023 for four consecutive years.
You can spend your time strolling through the 400-year-old Japanese garden or exercising at the exclusive sports club. The lounge will offer six different culinary offerings, so you will be able to relax and spend time just inside the hotel.
Official website: https://www.newotani.co.jp/tokyo/stay/exe/
Reservation phone: 03-3265-1111
Address: 4-1 Kioi-cho, Chiyoda-ku, Tokyo 102-8578
Conrad Tokyo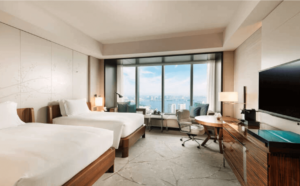 Conrad Tokyo is located in Shiodome, on the waterfront in central Tokyo, with convenient access to the rest of the city. The interior of the hotel blends the prestige of Conrad Hotels with a modern Japanese design.
Standard rooms are 48 square meters or larger, making it one of the most spacious rooms in Tokyo. The spectacular view of Tokyo Bay and Hamarikyu Palace is also unique to Conrad Tokyo.
Official website: https://conrad.hiltonhotels.jp/hotel/kanto/conrad-tokyo
Reservation phone: 03-6388-8000
Address: 1-9-1 Higashi-Shinbashi, Minato-ku, Tokyo 105-7337
Peninsula Tokyo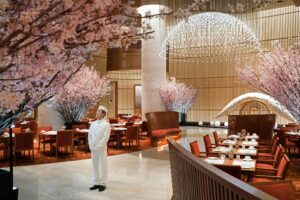 The Peninsula Tokyo is a leading first-class hotel in Japan, awarded five stars for seven consecutive years by Forbes Travel Street. While being within walking distance to Ginza, the hotel is also surrounded by nature as it faces the Imperial Palace Outer Gardens and Hibiya Park.
Peninsula Hotels, which boasts the tradition of being the oldest hotel company in Asia, promises an elegant, glamorous, and sophisticated hotel stay here in Japan.
Official website: https://www.peninsula.com/ja/tokyo/5-star-luxury-hotel-ginza
Reservation phone: 0120-348-288
Address: 1-8-1 Yurakucho, Chiyoda-ku, Tokyo 100-0006
Four Seasons Hotel Kyoto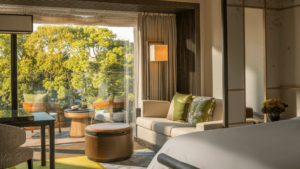 Four Seasons, which operates luxury hotel brands around the world, expanded to Kyoto in 2016. Located at the foot of Higashiyama, an area lined with Shinto shrines and Buddhist temples, visitors will be amazed by the Shokusuien, a famous garden with 800 years of history.
The rooms combine functionality and Japanese comfort, and in the living room you will enjoy a relaxing and quiet time surrounded by light from the windows. 5 stars have been awarded to the hotel since 2018, and the on-site restaurant, Sushi Wakon, has been awarded 1 star in the gourmet category.
Official website: https://www.fourseasons.com/jp/kyoto/
Reservation phone: 075-541-8288
Address: 445-3 Myohoin Maegamachi, Higashiyama-ku, Kyoto 605-0932
The Ritz-Carlton, Osaka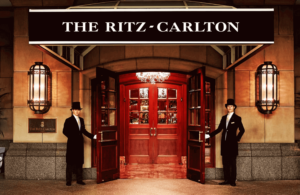 Opened in 1997, it was the first "Ritz-Carlton" brand hotel in Japan and will celebrate its 25th anniversary in 2022, becoming the first and only hotel in Osaka to receive five stars in the Forbes Travel Guide in 2023.
A doorman in a silk hat opens the front door and welcomes you into a space that resembles an English aristocrat's mansion.
With two one-star restaurants, the hotel offers memorable service to guests who come to the hotel.
Official website: https://www.ritzcarlton.com/ja/hotels/osarz-the-ritz-carlton-osaka/overview/
Reservation phone: 06-6343-7000
Address: 2-5-25 Umeda, Kita-ku, Osaka-shi, Osaka 530-0001
Summary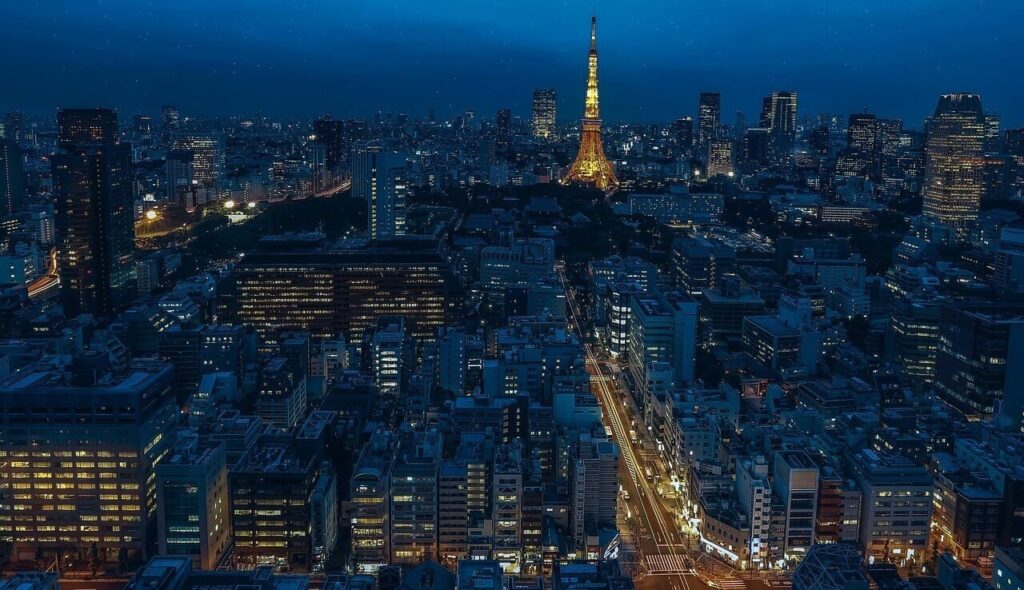 This article described 5-star hotels.
There are various research organizations, of which "Forbes" and "Michelin" are the most famous and recognized rating agencies by people around the world.
If you are inviting foreign VIPs to Japan and want to satisfy them, choosing a 5-star hotel will definitely give them a sense of Japanese hospitality.
Please refer to this page.